It was a sweltering Saturday afternoon and there was a slight buzz in the air at DECK along Prinsep Street. You wouldn't notice it unless you actually walked in and read the sign that said Singapore Really Really Free Market. Wait, what? I had been to flea markets but a free market, in this day and age? Seriously?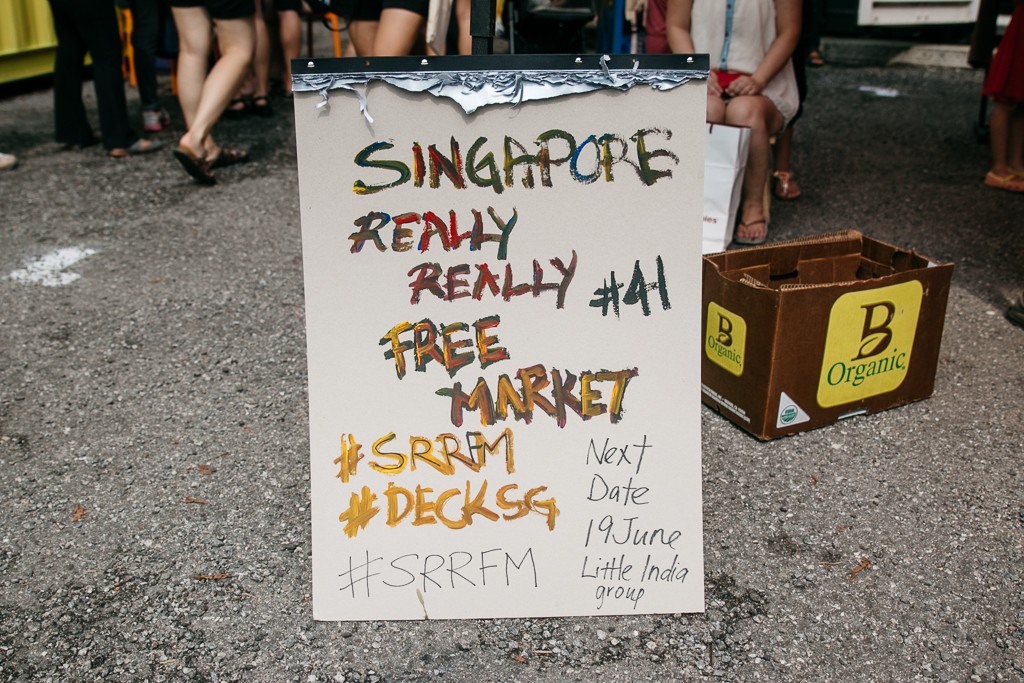 Curiosity piqued, I entered the market and started exploring. The usual suspects were there; clothes, books, old records. Then in the midst of it all sat a tarot card reader, a yogi, and worm castings (organic fertilizer produced from earthworms). Eclectic, much. I had also imagined that people would be falling over themselves to grab everything since everything was really, really free. But that was not the case. In fact, it felt like a low-key party; rather intimate, where everyone knew each other other and was there to simply catch up.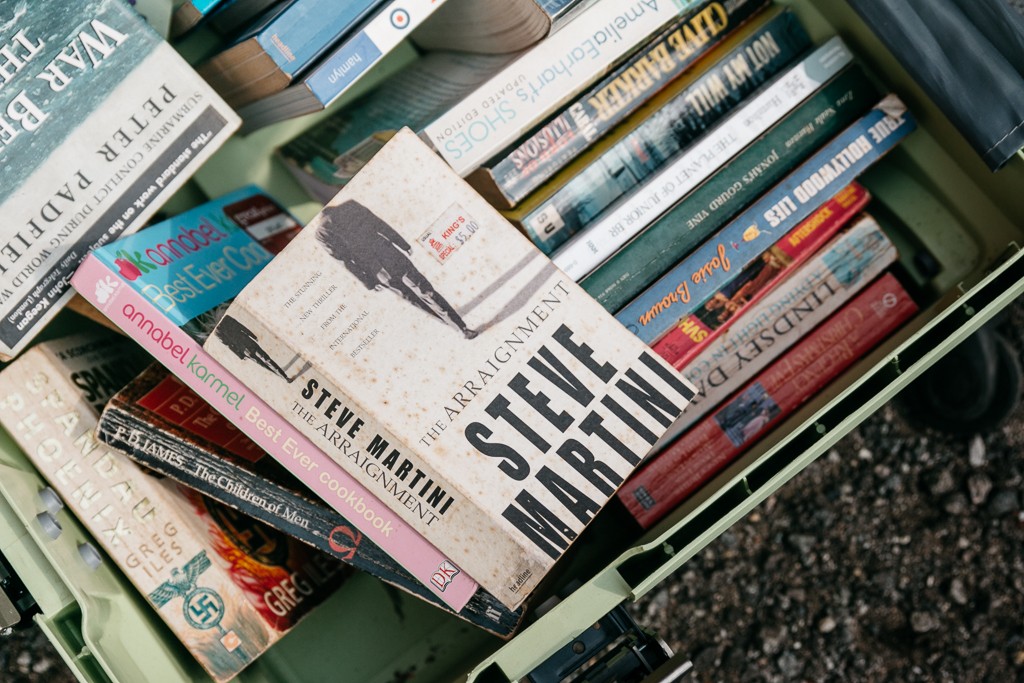 It's Really, Really Free
If you haven't heard of the market, here's a quick background. The first known Really, Really Free Market has its roots in the United States, held simultaneously in Miami, Florida, and Raleigh, North Carolina during the anti-globalisation protests against the Free Trade of the Americas Agreement (FTAA) summit in Miami in 2003.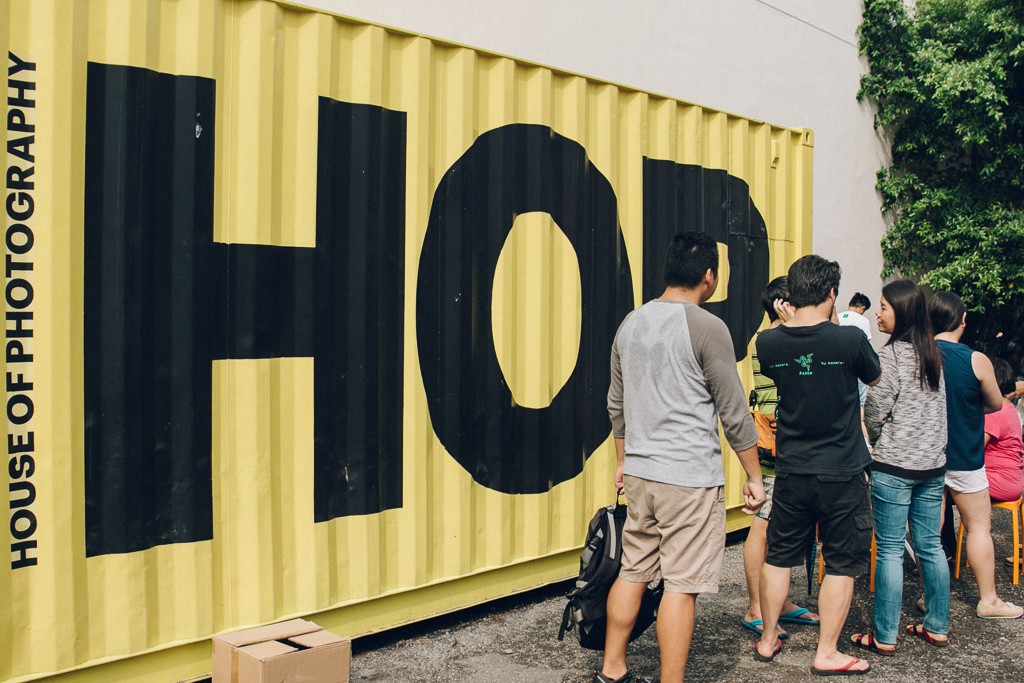 Six years later, full-time artists Jennifer Teo and her husband Tien started the Singapore chapter at Rowell Road. They proposed Singapore Really Really Free Market with the singular idea that the market would benefit all communities.
"Some of us have too many clothes, or you've read books that you no longer need, or you have some skills to offer. Everyone has something that we can share, as long as it's not about money. It's about human relations and what people can do for each other," Jennifer explains.
See Everything, Expect Anything
You never know what you might find at the market. Some would bring things for others to try, like their hover board, while others bring their dogs to play with other dogs. "Maybe someone is learning Japanese so he can practise here, or palm reading or singing. Oh, there's a girl who will be singing later, I hope she's good!" she enthused.
Jennifer recalled the time they organised the market in Hong Lim Park and someone brought a huge carpet to give away. "We thought, 'Who's gonna take this big thing, man?' and then it was gone, in less than a minute!"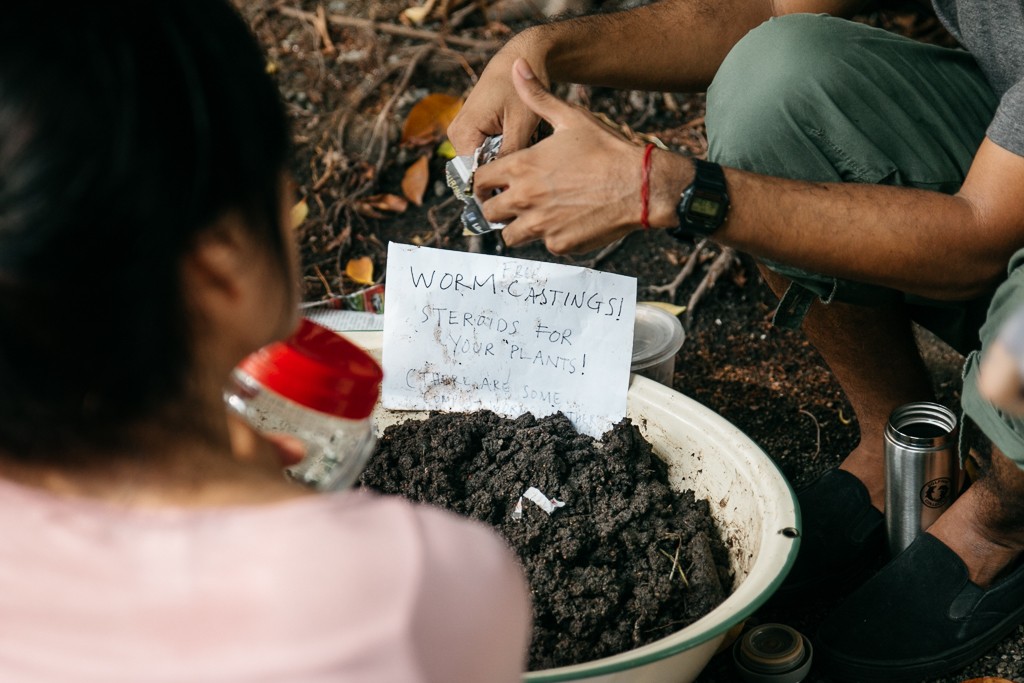 She estimates an average of a thousand visitors at each market, from backgrounds as diverse as you could imagine; curious locals, enthusiastic domestic workers, a dentist who brought toothbrushes, artists who brought even more artists and market regulars who greeted each other like old friends. There was even a Mexican father and son duo – who brought along Grandma – all three generations at one market.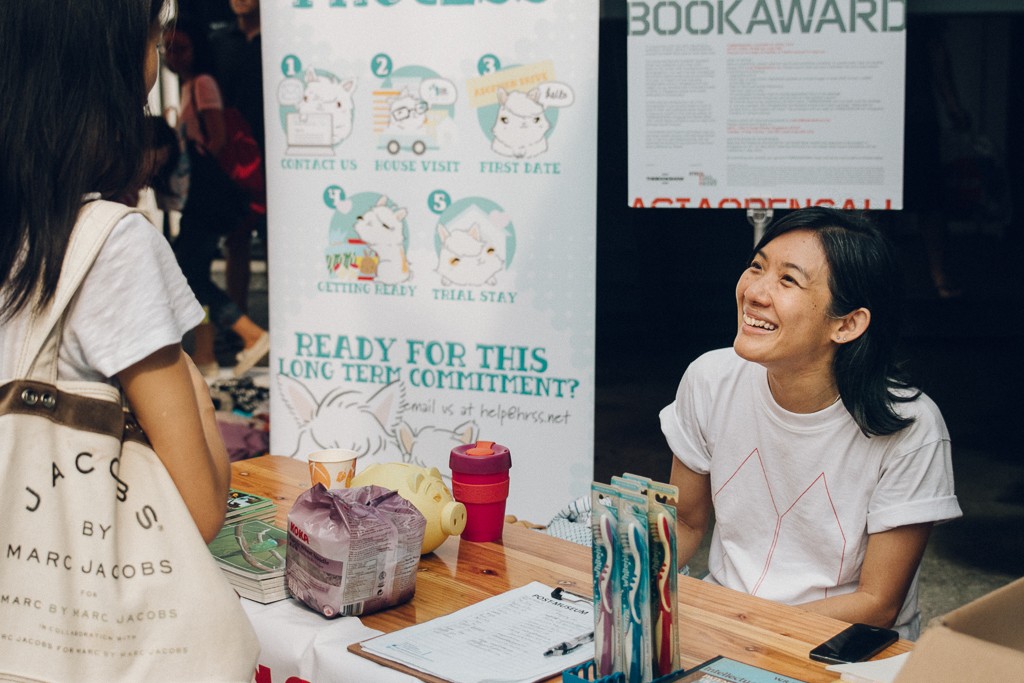 My conversation with Jennifer was interrupted countless times with all sorts of requests – from asking if an item is really free, to 'where should I put my stuff?' and even a spoon request from the coffee guy who forgot to bring his. But Jennifer took it all in her stride, never failing to answer with a smile.
A Sense of Community
In times where there's no such thing as a free lunch, why have a market where everything is free? Jennifer pinned it down to two main reasons, supporting the anti-capitalist movement and promoting a sense of community.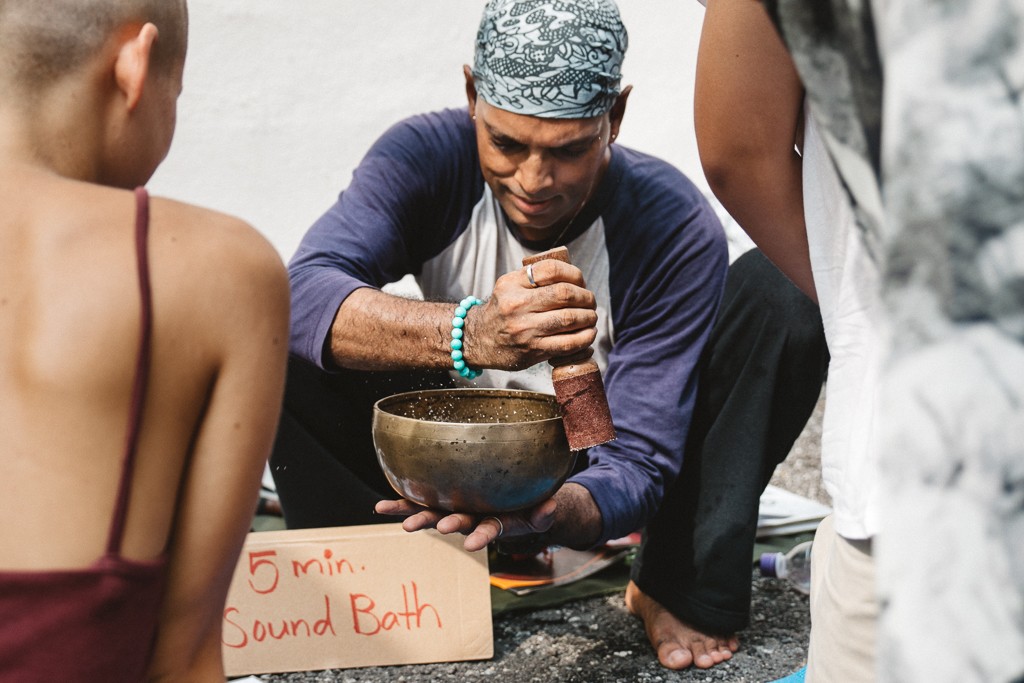 "It's nice to see people enjoying themselves, making friends and end up doing things together. Take the yoga guy, Bala, and his friend. They turned up together to collaborate without any plans beforehand. They say when you encounter a new idea, your brain will never shrink back to the same size. So it's about encountering a new idea and possibly seeing how you can use it for the rest of your life in other ways."
Rise to the Challenges
Nothing worthwhile ever came about without its own set of challenges. For the market, finding free space can be difficult. While independent spaces such as DECK are easier to work with, it can be tricky to work with Residents' Committees (RCs) and community centres due to the bureaucracy they face.
"What we really want to do is to try and hold more markets in neighbourhoods and reach out to the heartlanders. We're been to Marsiling and Tiong Bahru, and we're gonna do a few in Marine Parade and Pipit Road. Slowly lah!"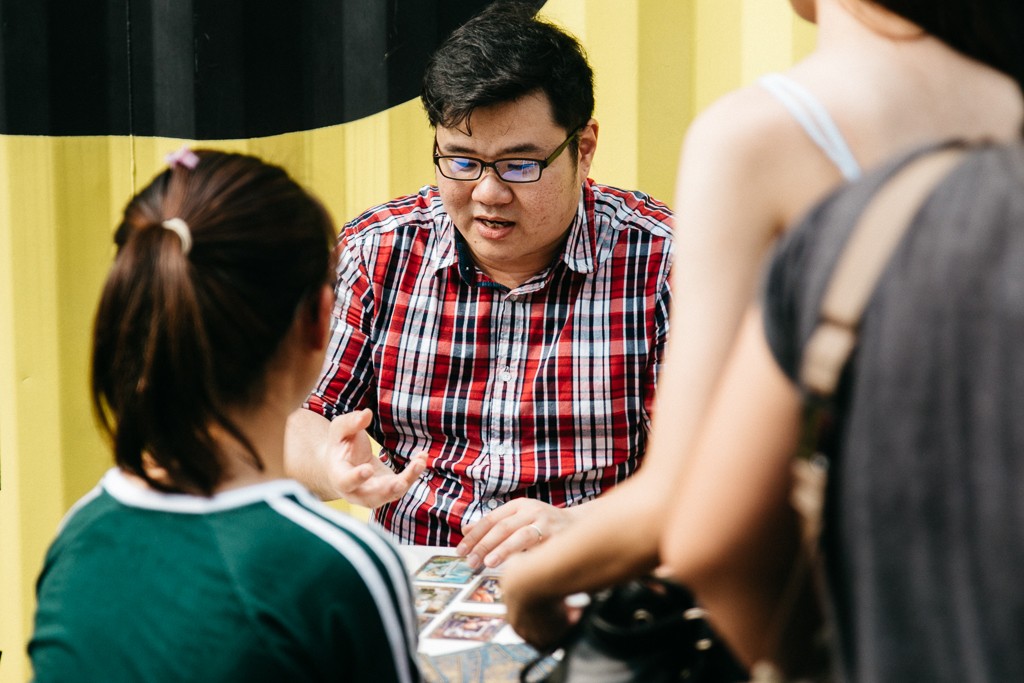 Recently, market regulars have shared with her about domestic workers who take too much. Although this is rare, it becomes a tricky situation when Jennifer had to tell them not to take too much. Fortunately, most people would be quite careful with what they take because they do realise it's free.
"And that's why we have a little piggy here because some people really don't want to take for free so they'll give us some money. Then we're like, OK lah, it can go to any expenses we have."
Free (Spirited) Market
What's my takeaway from the experience? Like most visitors, I was initially skeptical about the entire set-up. However, I left the market charmed by its spirit – friendly, unpretentious even and yes, free. If you're wondering whether I took anything, I didn't.
But I left with memories and a mental note to visit the next one to give away what I don't need to someone who might.
Really, really have nothing to bring to the market? Well, you could offer free hugs. Looking at the friendly folks at the market, there'd be plenty who would gladly accept. There was however, one item that wasn't free – a keyboard – loaned by a kind soul to be enjoyed as a sensory experience. After all, isn't that what the Really Really Free Market is about?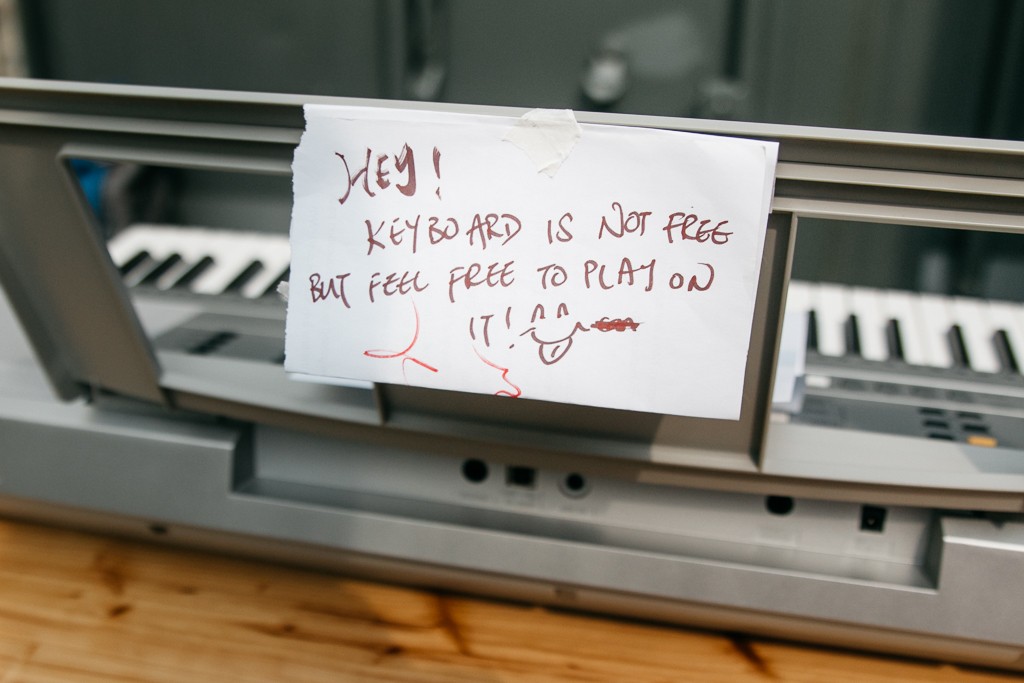 Photos by Darren Wong
Singapore Really Really Free Market is held every two months, and the next one will be on 19 June at Little India. Visit their Facebook to book your space or to learn more.