R. Alagirisamy ambles along in his store between narrow pathways chockablock with records. On either side, a never-ending bookshelf and racks are stacked and bursting with, well, more records. He shifts cardboard boxes and milk crates packed with rare groove, jazz, 70s punk, blues and classical, among the plentitude of genres, to make way for everyone, and takes giant, stretched steps across them like a friendly giant.
In the background, a high-pitched track from an old Bollywood score on Berlin label Odeon plays for a customer. Giri sits down with us holding Martha Velez's Fiends And Angels LP, and extols to us the importance of the album. It's one of his most treasured albums because of a rumour about the album which he firmly believes is true.
"Jimi Hendrix, he is definitely on this album," says Giri, with a seemingly unerring confidence.
Hendrix's name is nowhere to be found on the liner notes of that 1969 album, but the owner of For The Record is positive that Hendrix is on it.
"When Jimi Hendrix was playing at Woodstock, you remember, his slot was pushed to the last, and he played late at night. It was because he was quite sick. So he stayed in the house of his percussionist, Gerardo Velez. Martha Velez is his sister.
"Martha also looked after Jimi and she was a budding musician. So Jimi Hendrix, much later, to show his gratitude, he definitely is on this album, but there is no record of it," says Giri, flashing a satisfied grin.
It's not unusual for Giri to start an avalanche of historical lessons when he talks about music with his customers, but, like Rob Flemming, Nick Hornby's protagonist from his best-selling book, High Fidelity, Giri chooses who he wants to chat to.
His magnificent I'll-choose-who-to-give-a-fuck-to attitude preceded his encounter with the book and movie, which a friend coincidentally told him about. But his notorious yet refreshing honesty can make For The Record an intimidating place for a first-timer with inferiority complexes, for posers who are out for the flavour of the month and for speculative buyers hoping to flip records (monetarily speaking) for profit. And unsurprisingly, it makes Giri seem like a curmudgeon to thin-skinned emo hipsters who might find his conversations surfeit for their liking.
The alphabetic life: Confessions of a record store owner
More on vinyl: Chinatown Vinyl Squad smashes it with a near-perfect playlist of reconstructed album art
He's part of a fading breed of music store Nazis disappearing all over the world as brick-and-mortar establishments collapse under the weight of e-commerce and digital music. Each time he schools someone on music, each time he shares a secret, each time he rambles on about choosing the right album, it almost sounds like an apopemptic speech, something music lovers like us will come to miss.
"There are some people who can't even pronounce the name of an album or artist, so I wouldn't even want to sell it to them." Wisdom from R. Alagirisamy
"There are some people who say I look down on them, but I can't be bothered. You see, I'm okay with some of the music lovers who come here. But there are some I cant be bothered to attend to," admits Giri.
"From the business point of view it's wrong, lah, but what the heck, that's my style, this is my niche.
"I might have some problems with a group of speculative buyers and others that want to follow the crowd. There are some people who can't even pronounce the name of an album or artist, so I wouldn't even want to sell it to them," he adds, saying he would rather sell the album at a discount to someone who really wants to listen to it.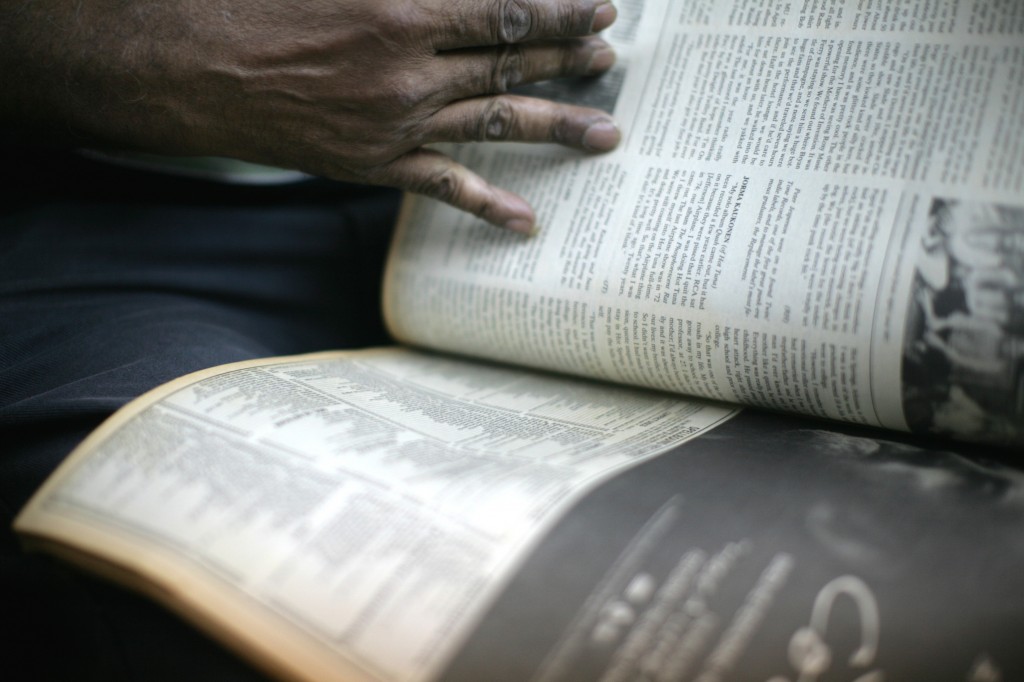 For The Record started in 2008, but, as a record collector first and a businessman second, Giri never envisioned his hobby turning into a business. His record store, located in a quiet corridor on the fourth floor of Peninsula Shopping Centre, has become more of a storage place and a location for Giri to keep his hobby and his post-retirement years fresh, active and alive.
"When I started selling initially, it wasn't a business. But, the main reason why I first started selling records in 2001 and later on eBay in 2007 was that I had retired and at the same time, I wanted to continue my hobby," he says, laughing.
Giri's burning bush was in 1964, when he was hooked on the British beat invasion and first heard The Beatles. At the time, families in Singapore were big and most couldn't afford LPs, which were then $8 for local pressings while imported ones went for $12.
"It was an expensive thing to buy. You could only buy one LP when you had saved enough money," says Singaporean journalist and former music critic for Fanfare magazine Sylvia Toh Paik Choo.
"If you liked the song you heard on radio and you had enough money, you would go out and buy it," Toh reminisces.
When Giri finished university and started earning some money from the army, the first record he bought with his own money was George Harrison's 1970 epic, All Things Must Pass. With money saved up from his salary as an army officer, he bought his first vinyl system in June 1975 and by December, Giri had already accumulated 400 records.
There was no holding back from there on once he earned a decent salary as a civil servant, funding his fervour for music collection.
"As Record Collector magazine once said, 'the more one buys, the more one reads'," Giri says.
"The old record covers would have on the liner notes who the band's influences were. And then the more you read, the more you learn and then the more you buy."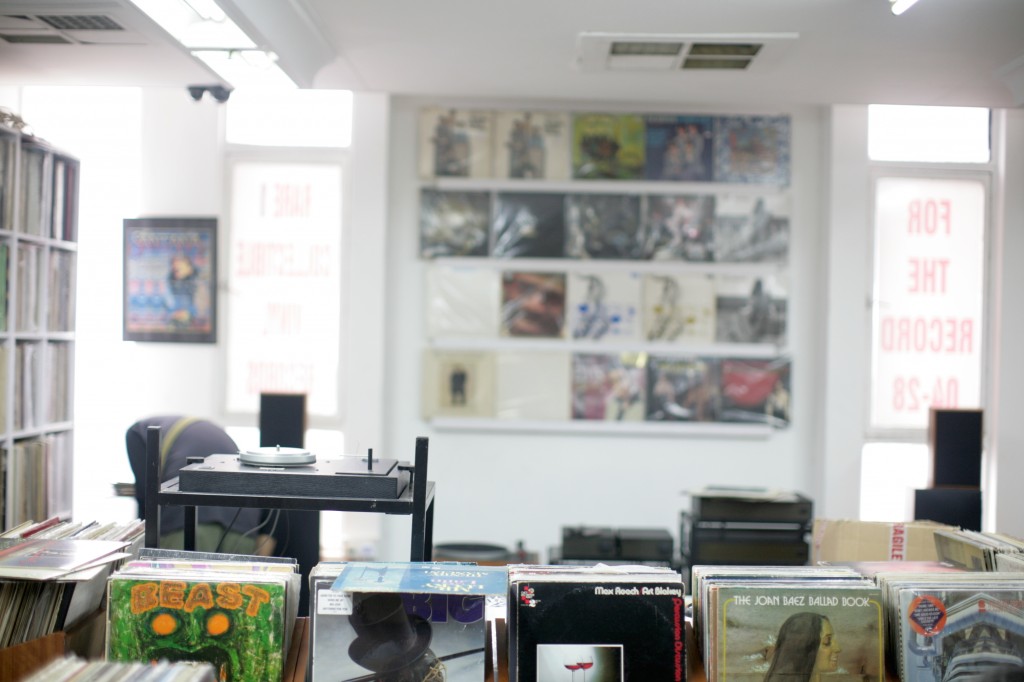 Giri's obsession as a music lover meant that he was constantly seeking out new and old sounds, building in his mind a genealogy of music from genre to genre, connecting the dots of influences and inceptions.
"I started going deeper, and I started collecting then original pressings and getting very into it, buying the earlier pressings.
"I went even deeper. I started going into fusion and progressive jazz, after I got into jazz. Then from jazz, staring in the late 60s with Miles Davis' Bitches Brew, I went into the fusion jazz of David Sanborn, which I didn't like after a while," says Giri laughing.
"Then I started hunting out the jazz masters, and simultaneously, I was also looking for the influences of the Beatles and all that, so I started hunting out music from the 50s."
This dogmatic obsession with venturing down music's rabbit holes now sees Giri sit atop a collection of about 40,000 records, with about 15,000 to 20,000 in his personal collection at home. The best phase for him was in the 80s and early 90s, because people were dumping their vinyl as they migrated to CDs and the digital sound.
And unto that, Giri has something to add, himself once an owner of about 2,500 CDs which he accumulated over one and a half years.
"Vinyl sound is warmer, and, it's technical as opposed to CDs," says Giri.
"It's like a painting and a print. Print has sharp detail, but it's got no life. Analogue is like a painting. It's warm, it has life."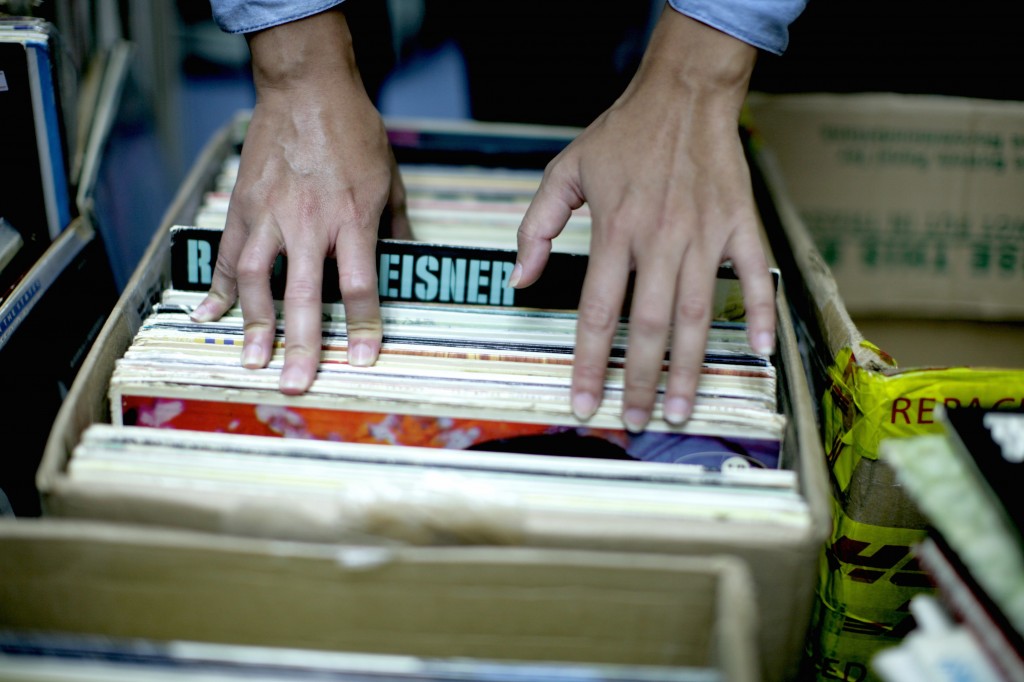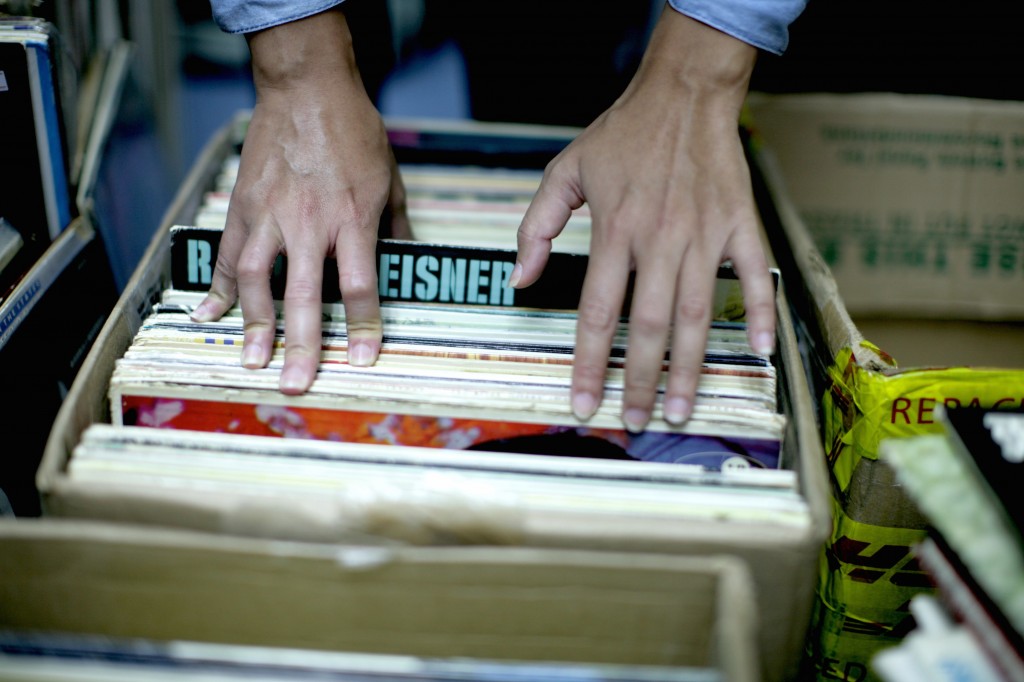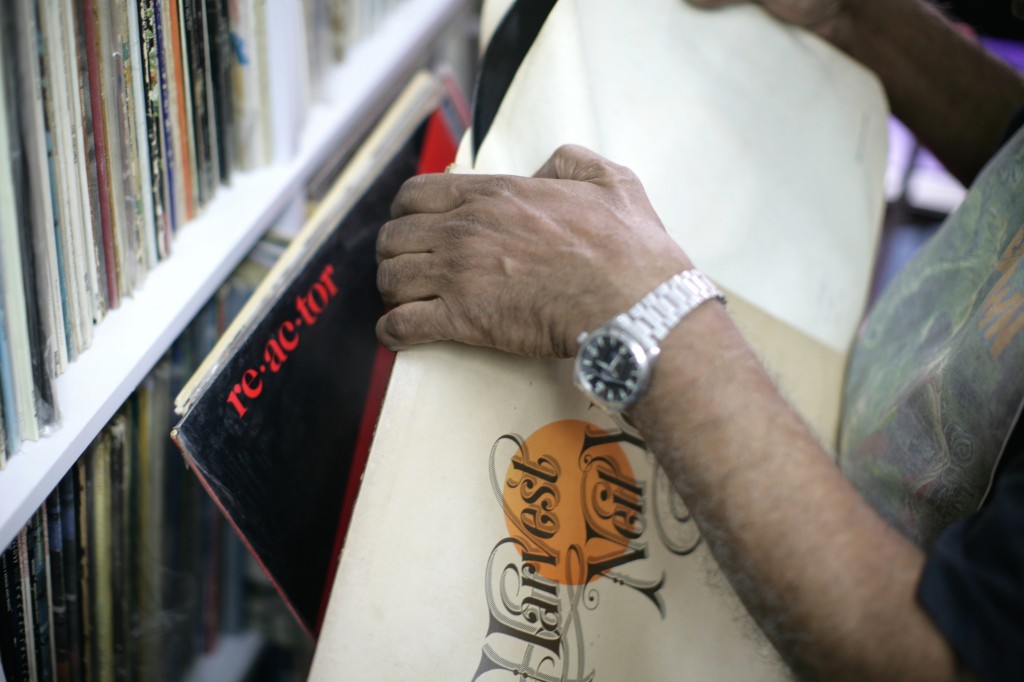 His continuing hunger for vinyl has seen him take road trips across America over a span of months as he visited iconic records stores across the states. His real business is conducted online, where Giri bids, trades, buys and sells records, mostly on sites like eBay. The internet has speeded up Giri's trade and the only other modernisation that has seeped into his vinyl business is his recent set up of a Facebook page for his store. Even online, Giri is an exponent of his own music collecting skills and knowledge, sharing with his modest but serious fan base histories behind some of his recent purchases and updating his customers on a new bulk that has just shipped in.
It's easy to see why emaciated hipsters and cool kids would feel intimidated and irritated by Giri's authoritative demeanour – no one's used to having profound discussions about music these days as the physical interactive spaces of record stores vanish amid an expanding online community seeking instant answers, gratification and downloads.
Music, culturally speaking, has lost the art of the search and find.
We bring that up to Giri and it seems to tug at him. He launches into a philosophical tirade.
"It was totally different back in the days. We had to read books and liner notes. When we walked into a record shop, a group of us would be sitting there, and one of us would pick up an album and say, 'Hey man, listen to this. This is so bloody good,' and we would exchange information because the other guy will tell me something about another record I might not know about.
"We were sharing information," says Giri.
"Selfish. They don't want other people to know so they can accumulate. They're the speculative buyers. They will always hunt it out and keep it to make money out of it." R. Alagirisamy on sneaky habits of record buyers
A buyer herself, Toh recalls the heyday of the record store in the 70s.
"I remember record shops along Dhoby Ghaut. We would go in and there would be racks of EPs, then you would step into the store to find the LPs. RCA in Amber Mansions, and New Era records in Dhoby Ghaut. Those were the places for music lovers, because back then, all we had were radio and Redifusion, which was hipper and cooler."
Giri, overcome with disappointment with a tinge of disgust at the state of today's music listeners, adds: "Like one of the other buyers told me, these days, when he buys something and there's somebody around, he'll hide the cover.
"Selfish. They don't want other people to know so they can accumulate. They're the speculative buyers. They will always hunt it out and keep it to make money out of it.
"Some idiots don't even know what they're talking about. They're always trying to impress each other, saying first pressing, second pressing, they don't know, get what I mean?"
Listening to Giri speak, one notices all the hallmarks of a suffering music aficionado – a learned and philosophical man constantly caught up in esoteric conversations about music's finer points. He's obviously pedantic about music, and was once reliant on it to get him out of an emotional funk he suffered years back. It's almost as if his story is begging for another High Fidelity.
"Firstly, Giri's importance is that he is a collector, and that is better for fellow collectors to relate to," says former music collector Andrew Koh, the manager of a retail store selling affordable and original art.
"Secondly, Giri knows his stuff, and his collection is likely the widest in Singapore. Selection, knowledge and price.
"He's funny but he's genuine."
– Audrey "Fenghuang" Pereira is a guest contributor to this article and is a drummer with Singapore's The Auditory Effect. Visit their Bandcamp profile and Facebook page to find out more. Video editing by Joyce Ng.