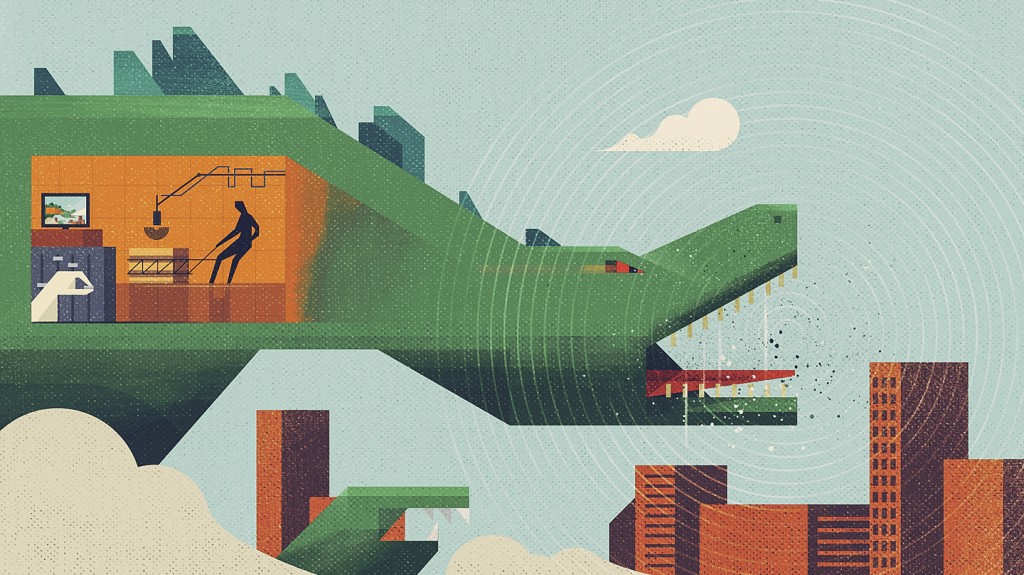 As a young boy from Tacloban City, Philippines, designer and illustrator Dan Matutina attended school with a background in science and engineering and enjoyed watching cartoons like ThunderCats, G.I. Joe and Transformers on local TV stations.
Interestingly, attending an art school never really crossed his mind until his senior year in high school. Growing up in Tacloban meant the courses available were designed to groom students to become doctors, lawyers or accountants. It was only when he took up fine arts and later attended university that he became more involved in design, illustration and film.
A quick glance at Dan's works reveals a common theme – geometry. He attributes this to his love for math and science as well as the Engineering and Science Education Programme he attended in high school. As it required him to do a lot of math and science projects, this sparked his love for geometry and accuracy of things.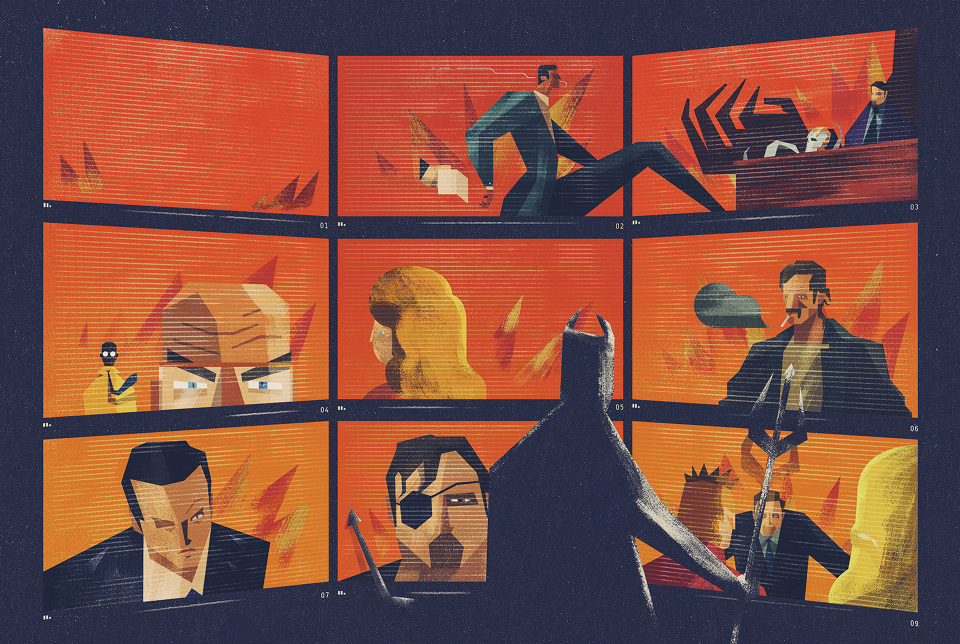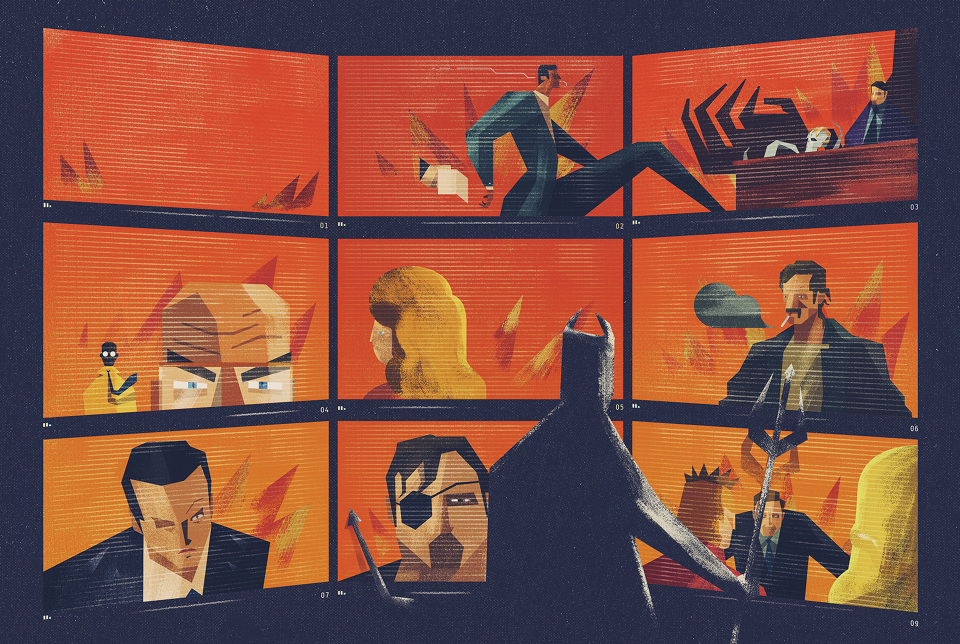 Dan counts national artists Arturo R. Luz, Hernando R. Ocampo and Vicente Manansala as some of his Filipino idols who have greatly influenced him as a designer and illustrator. While not all of them use geometry in their works, they have minimalism and cubism influences, which one can find in Dan's works.
Growing up in the Philippines has also meant he draws inspiration from the everyday things. From jeepneys and banigs, to local craftsmen and artists doing good craft work, there is so much creativity and craft that it's simply a matter of putting it all together.
"As a creative person, I like trying new things and I'm curious about a lot of new things. And what makes me move forward as an illustrator and as a designer [is that] sometimes I can be a designer; most times I can be an illustrator. And I like it that way. Because it's two different fields and they complement each other for me."

Dan Matutina
And that's probably why for Dan, the grass will always be greener at home. Despite having his works published in international publications such as Wired and Fast Company, he chooses to pursue his passions in the Philippines and to create better work there.
We discuss more about his design studio, the future of the creative scene in the Philippines and what keeps his passion for design burning.
Contented: What are some of your highlights as a designer and illustrator?
Dan Matutina: Over the last 7 years, the highlight is actually working for myself and doing my own thing. In the Philippines, it's hard to start your own business because there is a lot of paperwork. Doing good wok and improving my craft are some of the highlights I can think of. And maybe in terms of winning an award, the Art Directors Club Young Guns Award last year is another. It's an award I really wanted to win because most of the designers, illustrators and creative people I look up to have won those awards.
C: Tell us more about your design studio.
DM: Plus63 Design Co. is the second design studio I started with friends. Its name is derived from the country code of the Philippines, which is +63. We focus on a lot of brand identity and communication design, which is a good complement for me as an illustrator because I can take a break and do design work.
As a designer, I always believe if you're a creative person, designer or illustrator, you are always defined by the place you come from. When I design, it doesn't have to look Filipino but it must have a sense of where I come from.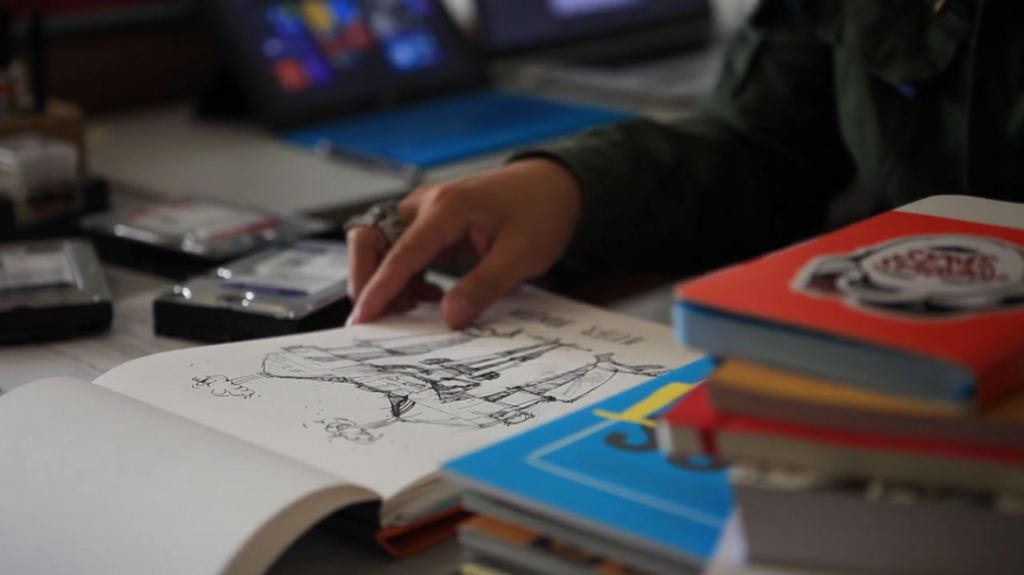 C: Is there a talent drain in Philippines? What do you think keeps your country's creative scene alive?
DM: My country's creative scene is very much alive because there are a lot of young and passionate designers coming up. We also have established illustrators and designers, and you see them working with the young designers. There's a lot of collaboration and upcoming design events so it's a big thing for the country.
In terms of modern design and illustration, maybe we're not as matured as other countries. But because the scene is very young, it's very vibrant and a lot of people are very passionate about it.
I guess it's one of the reasons why it's very exciting to be a designer here and personally going to a university that's very – I guess you could say – proud as a Filipino, has always influenced me not to work outside the country. Even though I had the opportunity to work abroad, I was very hard-headed and stubborn. I wanted to stay here because I wanted to do my work here and create better work here.
C: What drives you each day and keeps your passion burning?
DM: Trying to one-up my previous work. As a creative person, your new work should always be better than your old work. It's always about trying new things and making better work. Of course more than that, I actually have fun. I don't dread coming to work each day because it's what I like doing.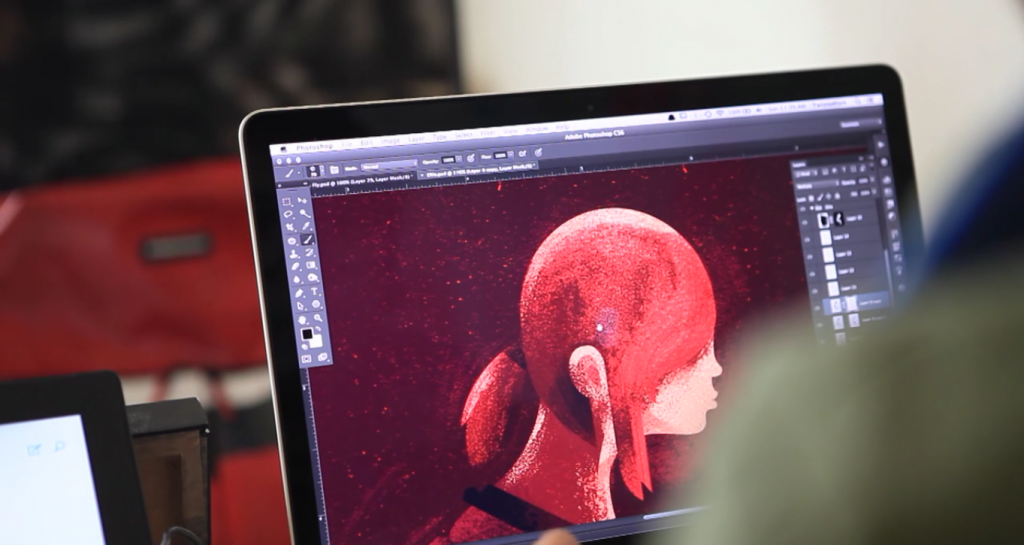 C: What projects are you working on currently and what can we expect in the future?
DM: I'm working on a lot of editorial illustration projects for different magazines and different studios. As a designer, I'm also working on different brand identity projects. On a personal note, I've been working on a book and publication for a long time. I hope I can finish the book and a short film.
C: And finally, what makes a good creative person?
DM: For design, I like working with people, and getting new ideas or collaborating with other people – that makes me happy as a designer. And as an illustrator, I like trying new things because you can digitalise anything and make them fun. if people find my work delightful and they have fun looking at it, that makes me happy too.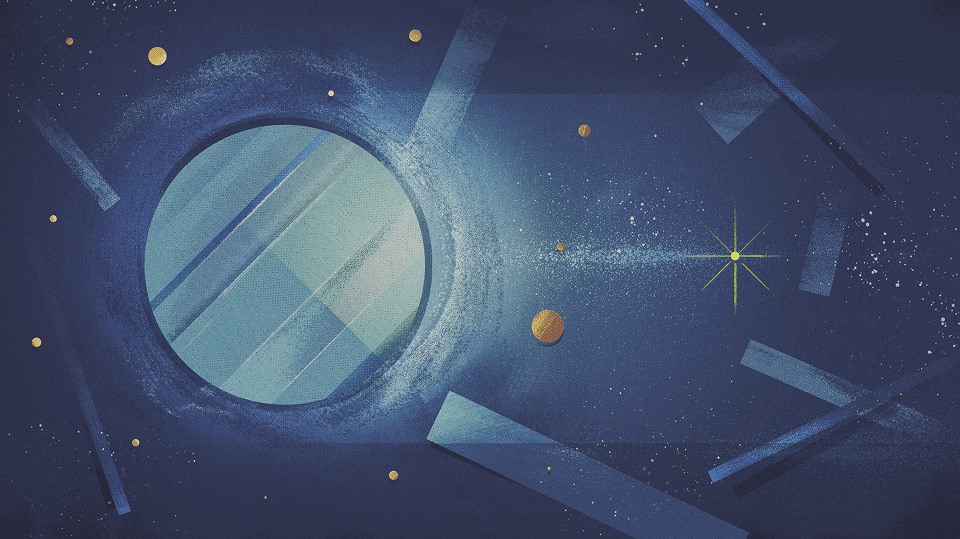 Dan Matutina
Based in the Philippines, this graphic designer and illustrator has a style best described as a combination of angular, graphic shapes layered with hand-painted textures. Dan's work print, digital and animation formats and his clients include Google, Pinterest, Airbnb, Samsung, WIRED Magazine, Fast Co., Wallpaper*, The Guardian, The Wall Street Journal, Coca-Cola, Havaianas, Heineken, Nike and Uniqlo.
He is a founding partner at Plus63 Design Co., a design studio that experiments with new ideas; from prototyping furniture to rebranding a university's athletic program and even designing solutions for non-profit organisations.He received the Art Directors Club Young Guns Award in New York in 2013 and has lectured at at the University of the Philippines – College of Fine Arts.