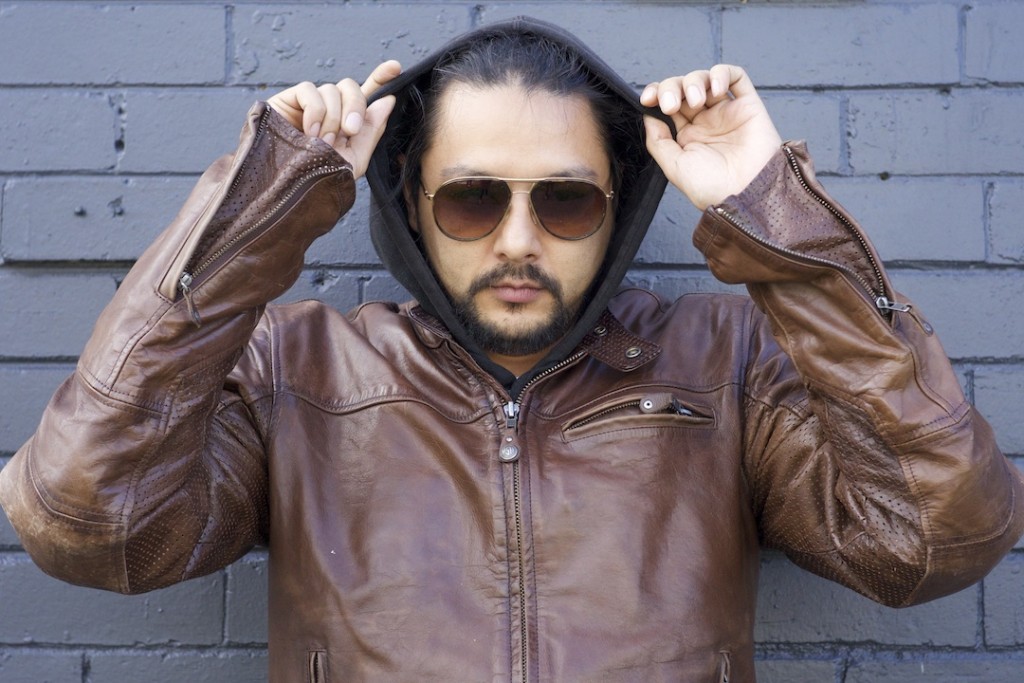 It's a dream job that's probably easier dreamt up than done – throwing unique parties and festivals while making music and DJing for a living.
Australian-based events organiser, DJ and producer Jerry Poon has done both with flourish, dreaming up award-nominated festivals and parties that have garnered a cult following while also managing his own beats and touring production house alongside fellow Melbourne producers and musicians.
What's the 38-year-old's recipe for a good party amid a saturated clubbing and festival circuit? Keeping it eclectic.
"If you were going to go to one of The Operatives' events, you're not going to be stuck in just one genre the whole night. By curating music, it's up to people like me to plan that musical journey from start to end," says Poon sitting in his home studio alongside his photographer partner, Renée Stamatis.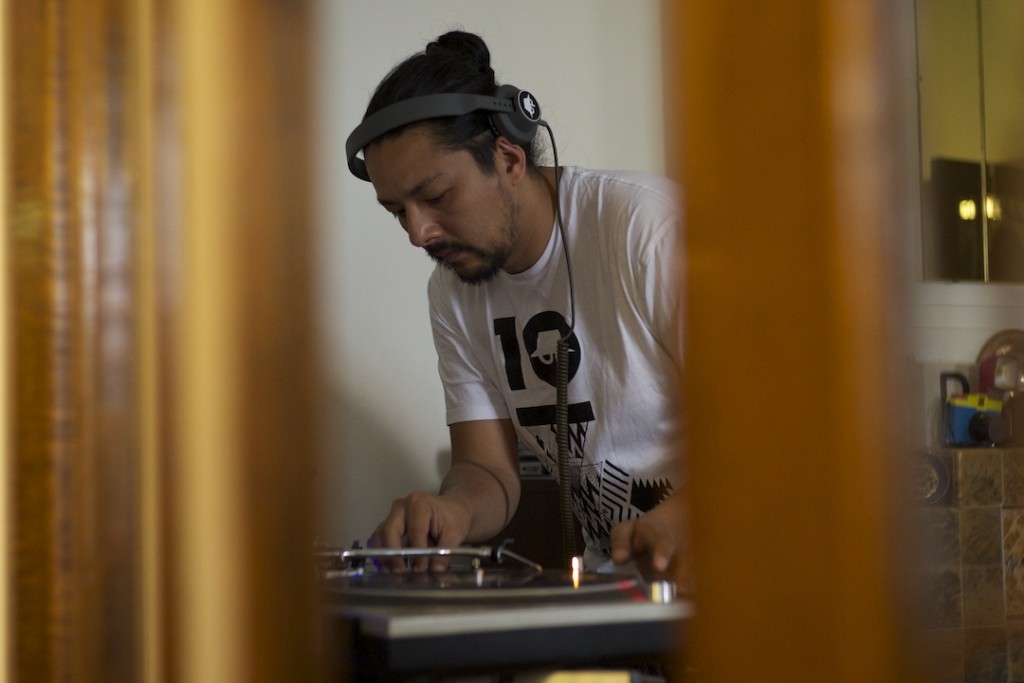 Poon is the director of Melbourne-based events company, The Operatives, which turns 10 this year. As a music promoter and fixer, he sees The Operatives as an all-encompassing music management and touring agency looking after and touring local musicians, bringing in international acts around Australia, all while managing a music label.
With almost 16 years of involvement in Australia's music scene, Poon's wide network of connections has given The Operatives one of those special privileges to be closely connected to the who's who in the global electronic beat scene, such as the Los Angeles label Brainfeeder, which leaves the touring of its stable of indie hip-hop and global cult beats artists like Flying Lotus, Teebs and Gaslamp Killer, among many others, in the organised hands of Poon.
And then there are artists such as French producer Onra, Hudson Mohawk and London label Eglo's list of deep house, soul and jazz artists Floating Points, Alexander Nut, and Fatima, who rely on Poon to make their nationwide tours a walk in the park. Domestically, Poon pays attention to promoting and working alongside homegrown artists including Johnny Hooves and Silent Jay of Hiatus Kaiyote.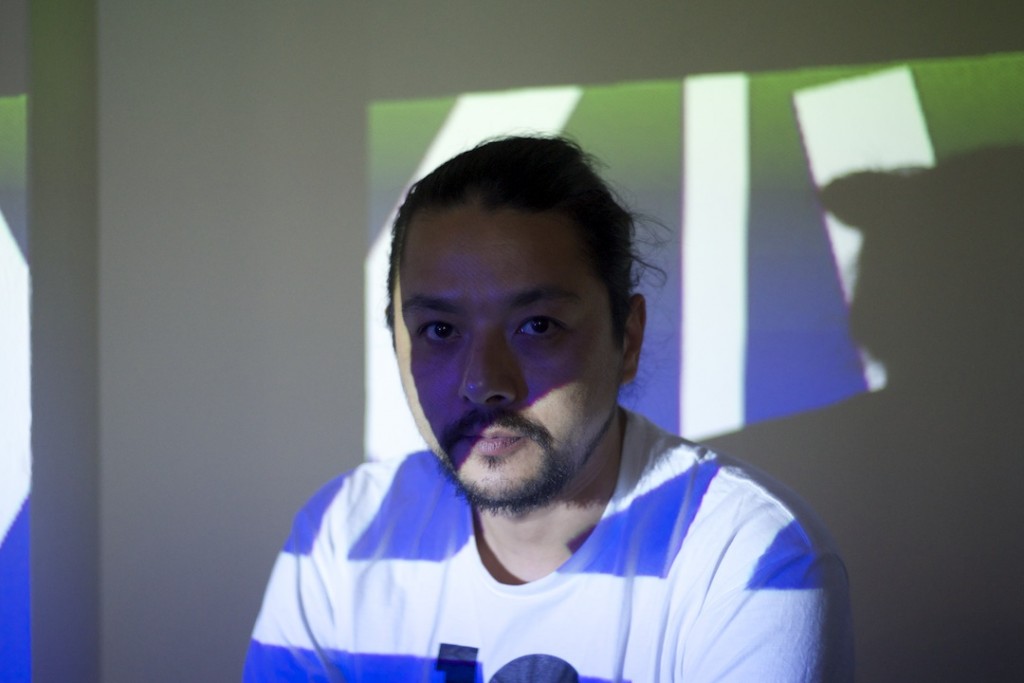 "I think curation is definitely a skill or art form in itself; to create something that's a comprehensive event, something that's presented well to the public, and having flow," says Poon when asked about how he manages so much on his plate.
"The toughness of music event organisation is working in the touring perspective. If you're bringing an act out, you'll have to have the act play in a different city and you have to sell the shows off to different promoters and plan the routing. And then you have to work out all the transport, flights and visas. But that's one end of the touring perspective.
"Then there's the advertising, managing the time of artists, post-production for the events and that's quite a content heavy area – managing all the high-res photos and videos that come in and generally you need to have all the post-event stories to work with."
Poon is constantly on the move as a DJ and events manager, and with having everything operating off his laptop, he has contingency plans, like when his computer crashed in a small New Zealand town on a Sunday afternoon.
"My laptop is mainly filled with music, and sometimes I have to clear everything off my laptop because new music comes in on my travels, so I'm always travelling with backups. I always travel with two portable drives because a Sunday in suburbia New Zealand means no Mac shop that's open, so you'll be hard pressed to find a place to fix your crashed Macbook with a gig to play in the evening.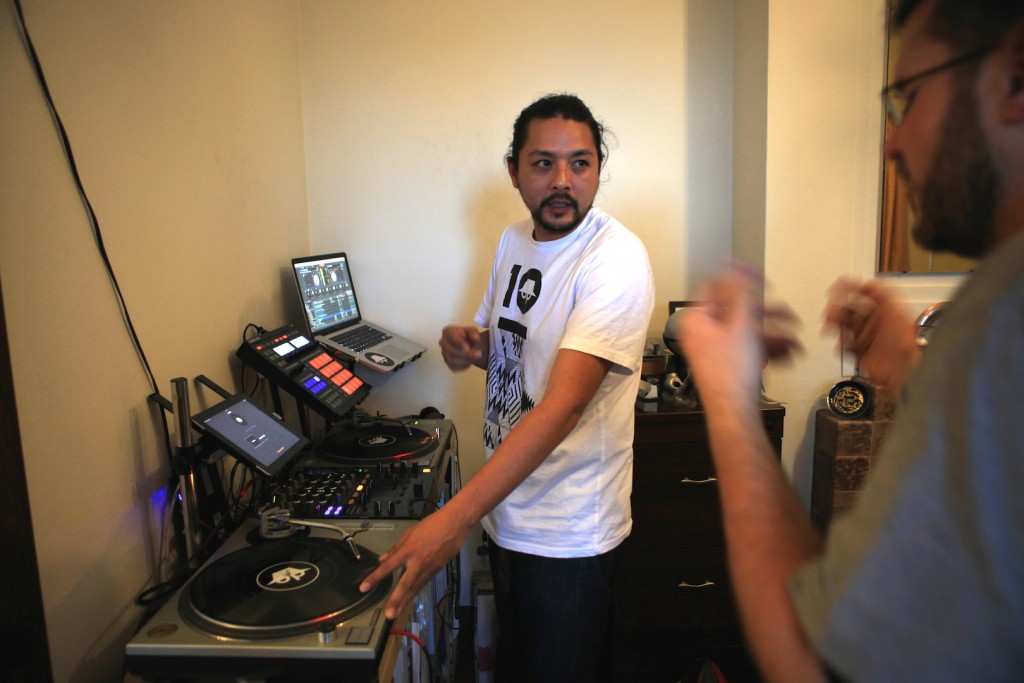 "I've done two US tours with Flying Lotus and at the same time, I'm planning all the backend process of the tour I'm on and the events back home."
Poon, having deejayed since arriving in Australian in 1997 while studying for a hospitality management degree, began his music events experience in the early 2000s, but it was his baptism of fire into the world of festival organisation in 2006 with the globally renowned Red Bull Music Academy that has taken him to where he is now.
"Me and a couple of partners applied to be the event bookers for the music academy, and we were given 60 CDs of the participants (which included a young Flying Lotus) and a list of who were coming as lecturers, studio managers and performers, and we were meant to set up the events," says Poon reminiscing one of his most hectic events ever, which saw him put together 38 shows over four weeks which today, still ranks as one of the most for the annual travelling academy.
Having lecturers like Arthur Verocai, Joe Bataan, and the Mizzell Brothers in the studio and people like Kode 9, Derrick May, Skream, and different musical talents being in one area in one time and putting on events based on this wide range of music and talent gave Poon a greater appreciation that events could be genre-less and based on progressive curating of music and talent.
"We built a band with Phonte on lead, and Toby Liang from Fat Freddy's on horns, and had fun putting participants and musicians together, so that taught me to see how a city could be activated every day for four weeks," said Poon.
"The good thing is that I've built a strong network of people that I work with and people I can draw advice from if I need to, and that has led to how everything has developed, and it's the key to us to being around for this long.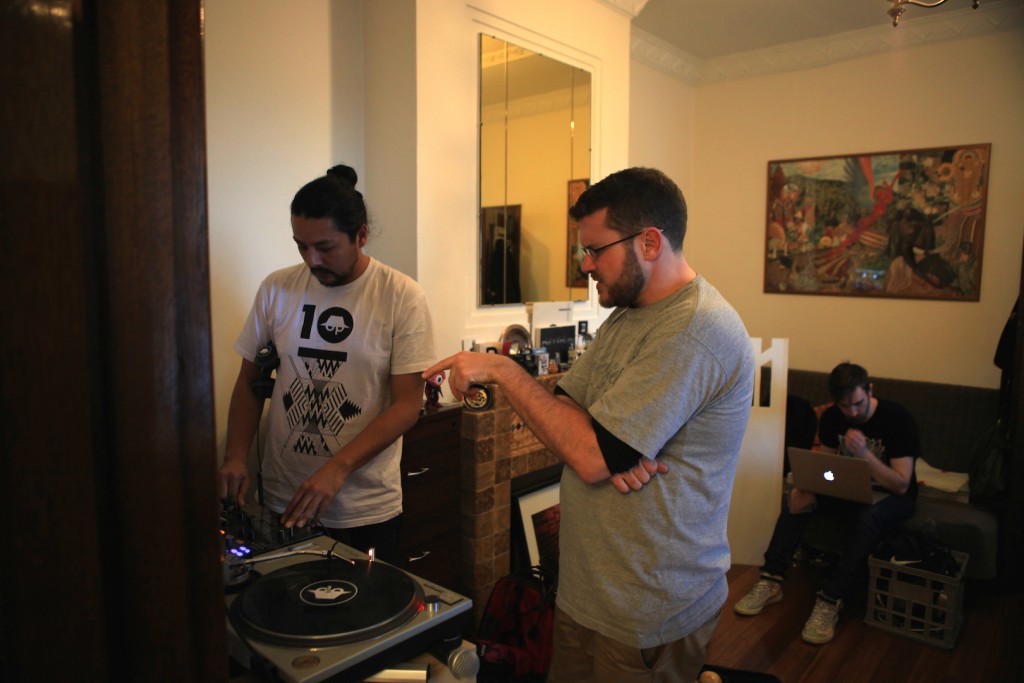 "Everything from friendship to production companies, skilled visual artists and poster art people and online promoters, there's a deep network of people that actually help to allow these things to be achieved."
Poon starts every morning on his Royal Enfield motorbike, which allows him to clear his mind before he conjures up musical journeys that will entertain thousands each month. But the one show that will always be profound to Poon would be hosting Flying Lotus at the Sydney Opera House earlier in 2014, which recognises distinguished artistic achievement and excellence in Australia's live performance sectors.
"Sydney was the first place I moved to in 1997 and when I saw the opera house, I went, 'Wow, this is amazing,'" says Poon.
"Who would think that 15 years later I would be putting an actual show on in the Opera House? The show itself was pretty much out of this world, and having one of your fellow artists Silent Jay to open the night as well was a huge achievement."