The noise of Hanoi city can be to some ceaseless, incessant and tiresome, but to classically trained composer Vu Nhat Tan, it's a never-ending opus.
The 44-year-old Vietnamese musician has spent his life fusing classical music with ambient noise and sounds from field recordings to create a series of sometimes serene and, most times, frenetic scores.
"Here in Vietnam, young people in Hanoi know that I play experimental electronic music, and they call me the noise man – that I play too noisy or too experimental," says the self-confessed music "purist".
When Two Worlds Meet
For Tan, the idea of melding the world of classical music and street noise came when he was 10 years old and studying piano at the academy. Tan remembers sitting down sullenly at the piano for his daily practise sessions while carefree children were playing outside his parents' house.
"I would hear the kids playing outside, and I would be inside playing my piano. I listened to them but I continued to play my piano. I just liked that combination," he says, laughing.
That amalgamation of playing piano to the sounds off the streets set off a personal journey for Tan to experiment endlessly with classical and contemporary music, and traditional with experimental music, all in a bid to expand the minds of a fledgling society which has grown up on pop music and nothing else.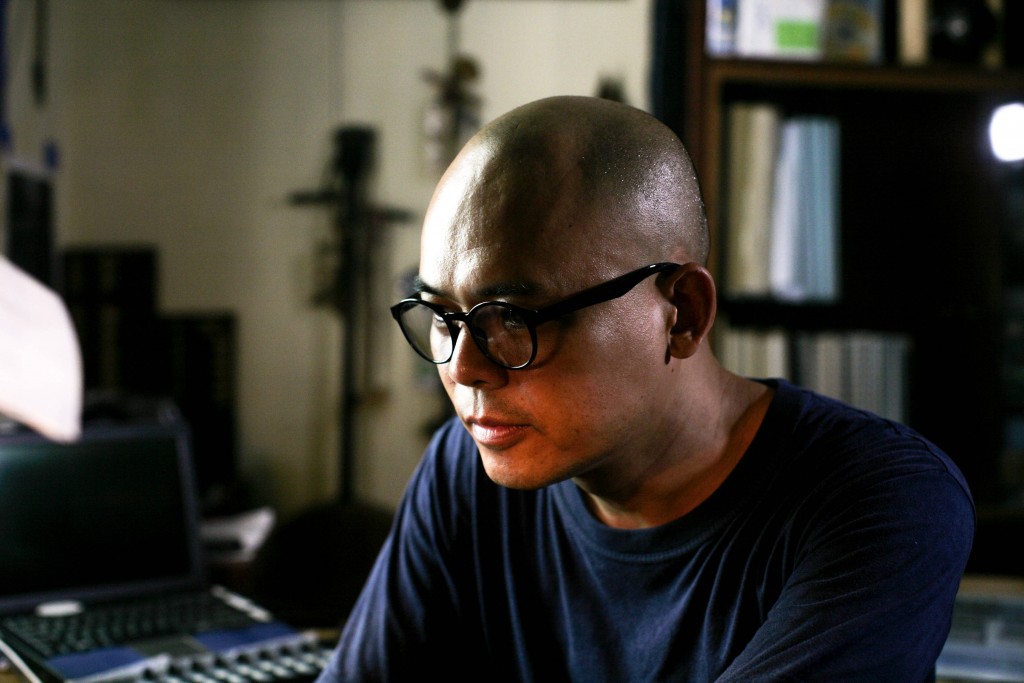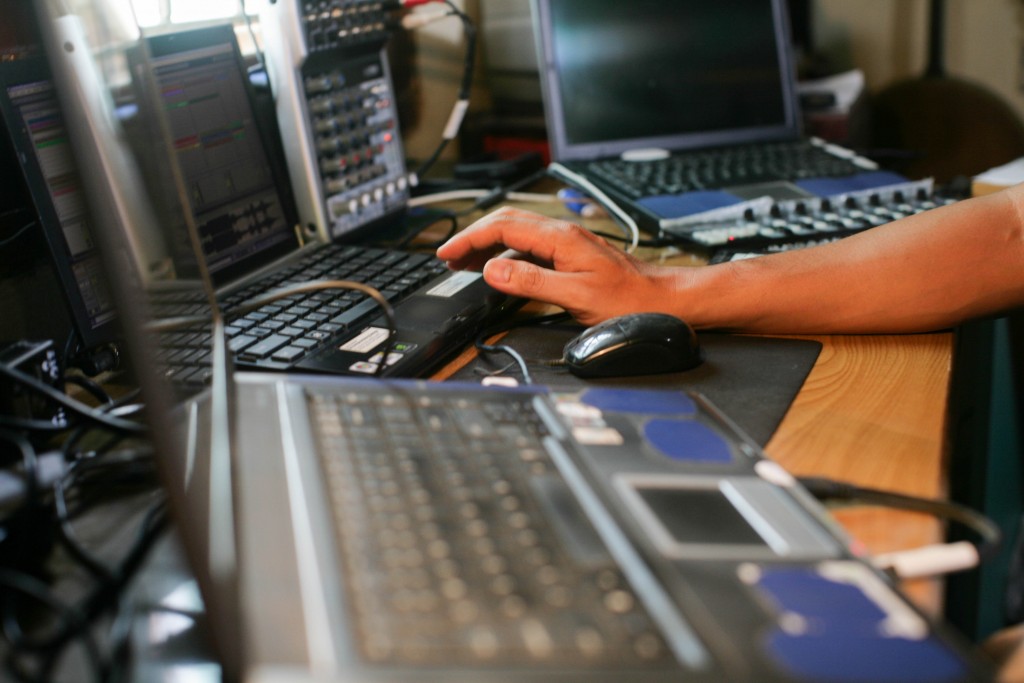 "In Vietnam, there two kinds of people. There are the young people who only like pop music, and the older generation who only like classical music. To them, there are just these two," says Tan, a teacher at the Vietnam National Academy of Music where he also graduated from.
"But music is not just pop, and not just classical," adds Tan.
Fusing Hanoi
As Tan moved from a vinyl era to cassette tapes, he began fooling around with various technology.
"When I was a teen, I also grew up on contemporary music. But I would take three cassette tape decks to mix two different tapes, one maybe French pop and the other maybe Vietnamese traditional music together, and then record piano over it," says the quiet, pensive father of one who has grown up in two distinct and very different Hanois.
"When I grew up, there were two sides of Hanoi. First the quiet Hanoi. You could hear the birds chirping and there were bicycles on the streets. Then there's another side to Hanoi, with so many cars and now it's bigger. It's one of the noisiest cities in the world."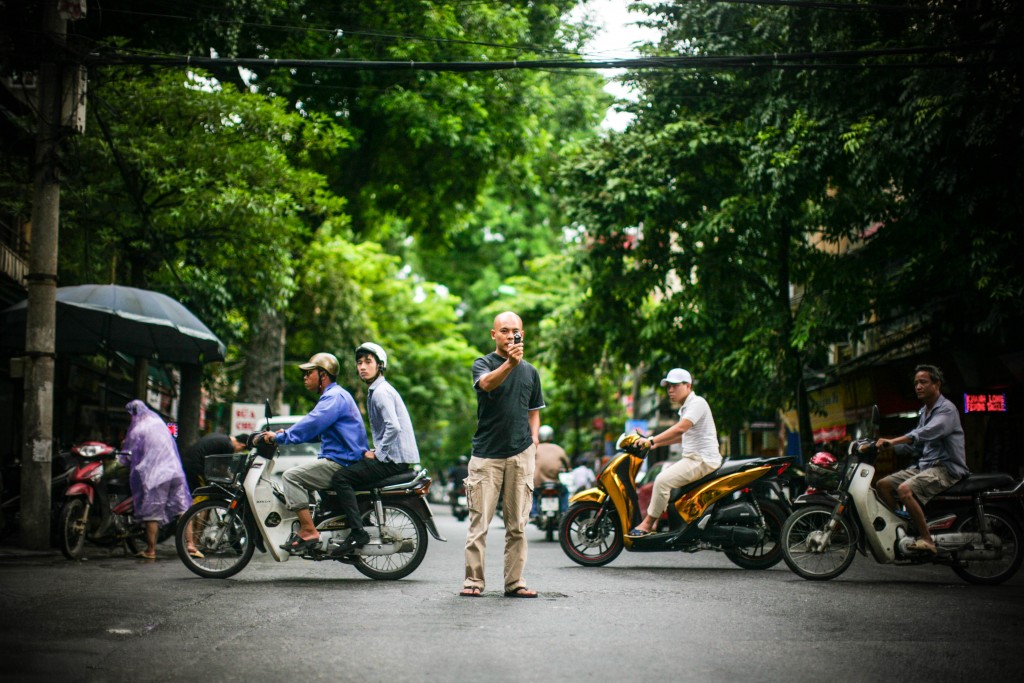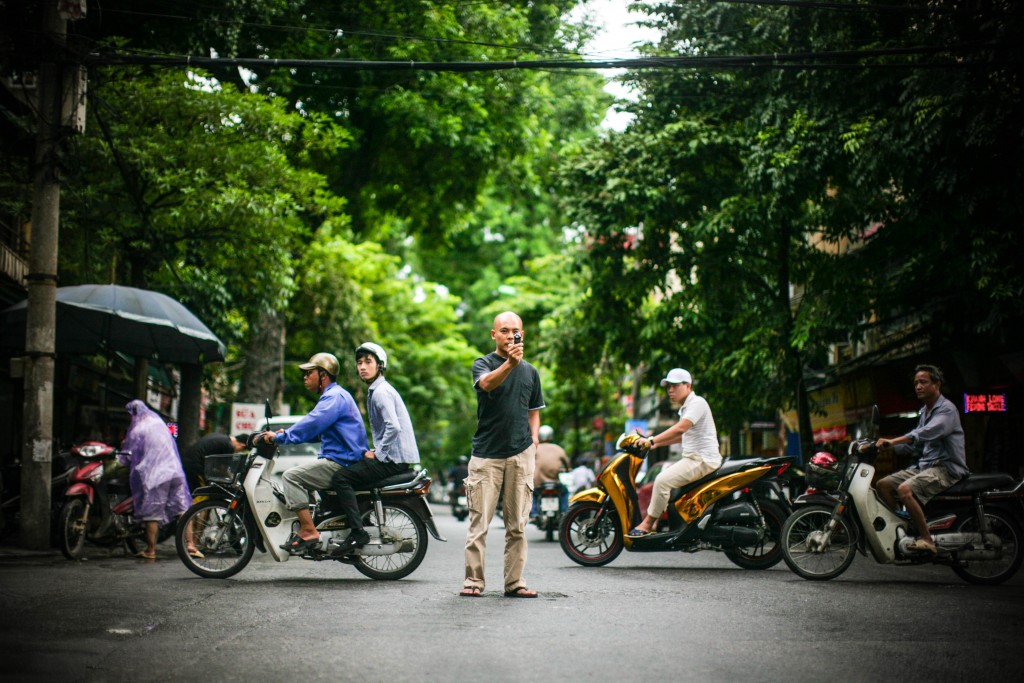 Yet it's a place perfect for Tan to marry existential sounds with his classical leanings.
His sonic rebellion has seen him perform at countless international music and cultural conferences and festivals, from Ulaanbaatar to Baton Rouge, Perth and Tokyo, just to name a few. And domestically, his music has opened fashion shows, accompanied art installations, played out to clubs and accompanied local TV shows and movies as a soundtrack.
Tan's sound samples come from him physically finding the right sound from around the nooks and crannies of a city he's in, and throughout his field recordings, Tan has amassed, in his words, "millions and millions of files", so storage solutions help him stay organised.
"For me, I have two laptops, but there is no more space in them. Every time I go out, I look around, and if I hear something interesting, I will follow it and I will go record.
"I am always looking for that interesting sound in cities, so after all these while, I have so many files and samples from all these years.
"Because I travel so much, I always need different WD external drives, some for storing my samples, some for backing up my music, and I can just take it along with me," says Tan.
"And they have even more space than my laptops," he adds, laughing, pointing to his two old ASUS laptops.
"I never go anywhere to my gigs or my travels without my hard drives."
Today, Tan continues to pound the streets looking for that perfect sound, one which sees him embarking on a new musical documentation called Hanoise, as he sets out to document his city aurally – from the fruit lady to the din of countless coffee shops to the endless roar of diesel engines and horns, from the serene Hoan Kiem Lake and chatter of old folks to the night markets and train stations.
"I want to finish recording my Hanoi, one of the noisiest cities in the world," says one of Hanoi's noisiest musicians.