Adult colouring books are all the rage in 2015. But South Korean design studio Lago puts a clever spin on the concept with Scratch Night View.
Inspired by scratch board art, the Kickstarter project features hand-drawn sketches of picturesque cityscapes fitted with a top layer of foil that can be scratched off to reveal golden hues underneath.
The effect is of cityscapes lit up against the night sky. You can even make each picture your own, by veering off the tracing lines, or adding in extra lights, clouds and water reflections.
Of course, if you're lacking in the artistic talent department, you can stick to tracing off all the lines for a beautiful piece of decor for your home.
Scratch Night View comes in eight different city designs, and includes a Wooden Stylus in the package to start off your scratching project.
If you're looking for a swankier tool, however, you can pledge a little more money for the fountain pen-inspired Scratch Pen, designed for easy scratching.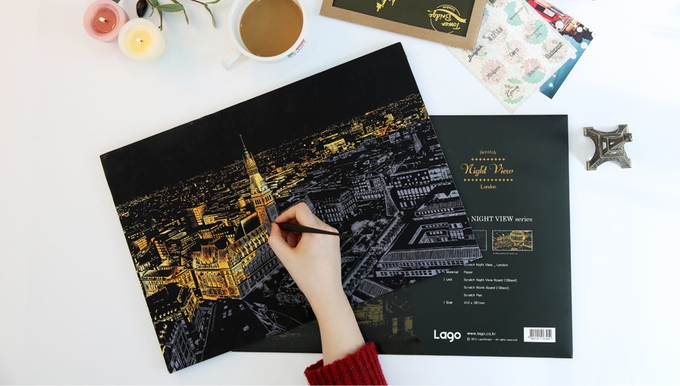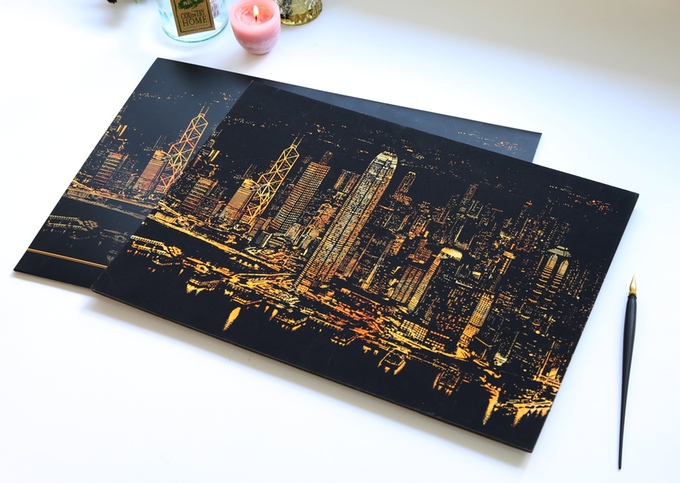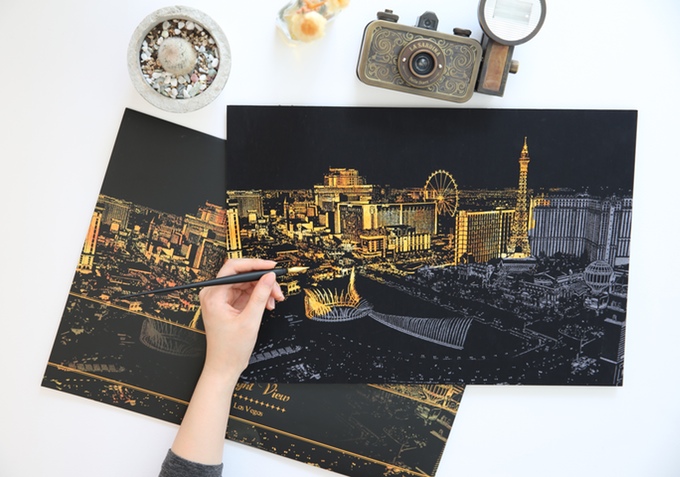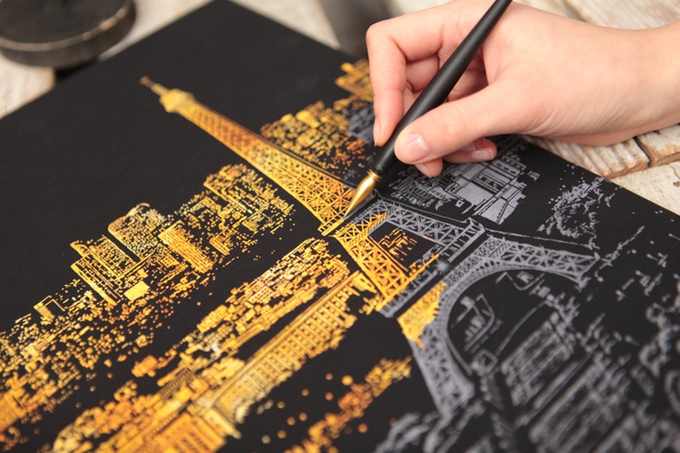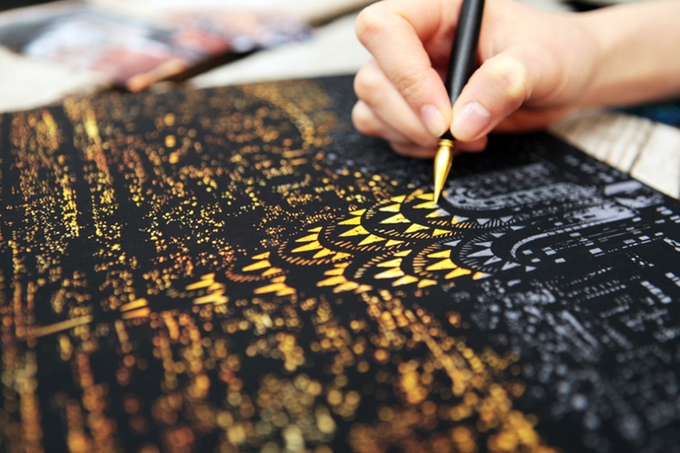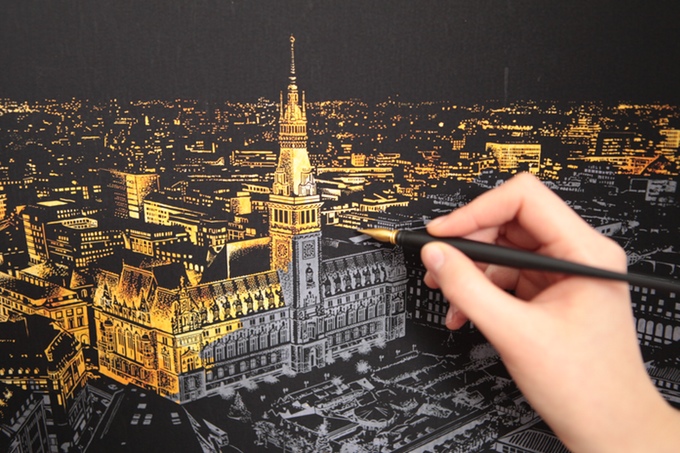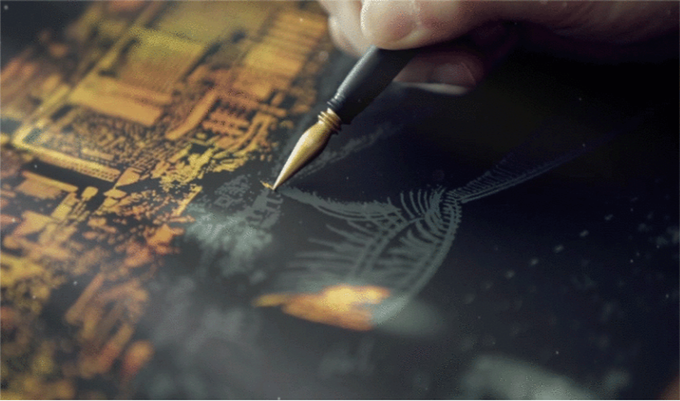 The Kickstarter project is just $1,500 away from their goal, with a week to go before the deadline. Find out more about Scratch Night View here.