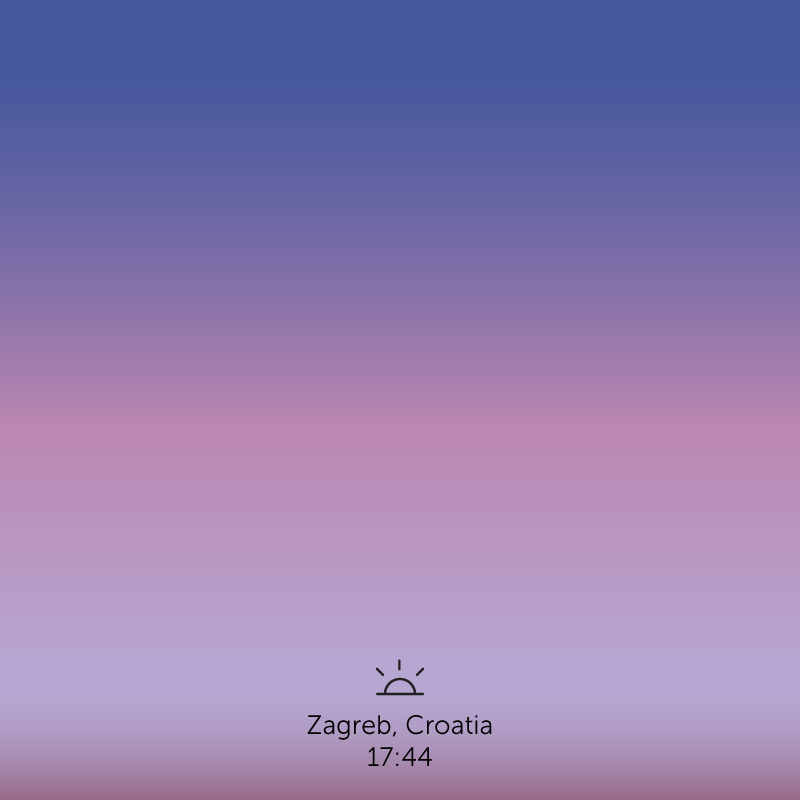 Anyone who has caught a sunset would know how fleeting the daily phenomenon is. It's the same thought that flashed across graphic designer Amanda Leung's mind while working overtime in the office one day.
"The sun had turned the entire sky into a beautiful yellow orange gradient which I was in clear view of," she says.
Her design skills kicked in and she started fooling around Illustrator, recreating the gradient in the sky.
"When I was done, that very same gradient had changed and was gone. I wondered, how can something so beautiful be gone in such a short period of time. I didn't have enough time to enjoy or share it."
That's when she decided to collect sunsets from across the world in her Sunset Project, documented on Tumblr and Instagram.
"People started sending me their sunsets from all around the world and I was amazed at the different breath-taking views and colours just one simple element like the sun could create," she shares.
The project now features sunsets from Singapore to Croatia, Brazil, Paris, Israel and the list goes on.
Though she would love to hold an exhibition of her works – which she almost had the opportunity to, but it didn't work out in the end – the project remains more of a hobby for her.
She does, however, have plans to print a book of the sunsets – a Singapore series, and does up wallpapers for desktops and mobile when friends ask for it.
Check out her sunset gradients below, and feel free to share your own sunset photos here.