Even though it was a scorching Wednesday afternoon, Yeng and her husband Victor "Yan" Asuncion bounded through the doors of Academy of Rock (AOR) with energy and enthusiasm.
The couple had just returned from lunch from a café along East Coast Road, and Yeng's high spirits could be attributed to the fact that she can walk around our city without being mobbed – a luxury she doesn't enjoy in the Philippines anymore.
However, that is but a small price to pay for achieving her dream. At 17 years old, Yeng had joined the music reality show Pinoy Dream Academy to realise two things: her dreams of becoming a performer and to give her parents a comfortable life.
"We were not rich. My dad worked as a librarian in a university and my mum sold fish outside our home. I wanted to change the life of my parents [for the better] because they grew up very poor."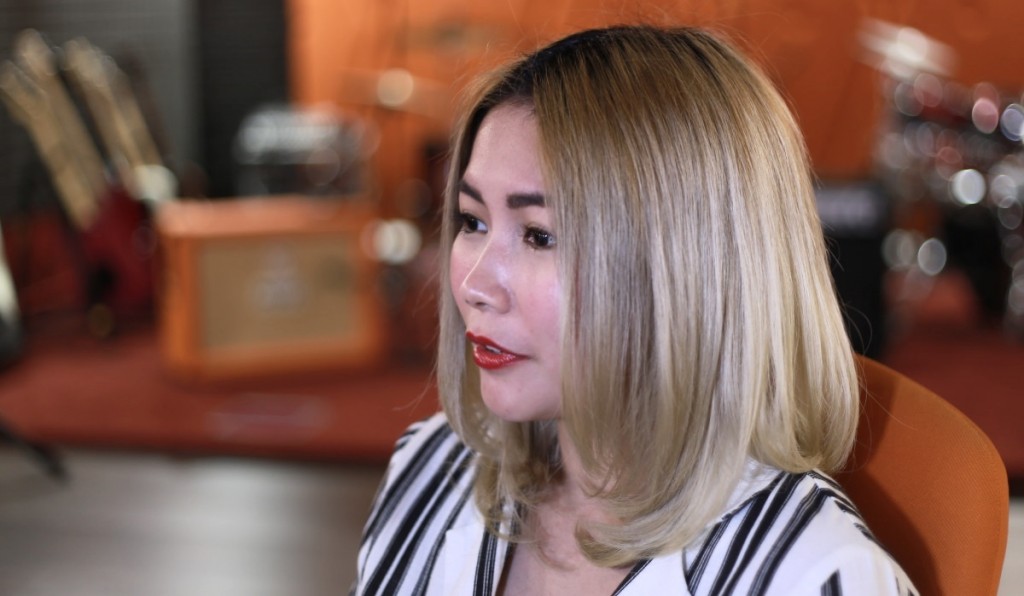 Yeng readily shares that there are Filipino singers who are a lot better at singing than her and are taller and fairer, and the list goes on – but that made her realise she had to find her niche quickly in the industry to stand out.
Her love of punk rock (since she was in high school) flavours her music quite nicely, and Yeng counts 8.5 million fans on Facebook – no mean feat for someone who was a "chubby-cheeked girl wearing a brown shirt, skirt and rubber shoes with uncombed hair" when she first started out.
"Everyone was so beautiful and I felt like I didn't belong. I didn't come from a rich family, and I wasn't fair skinned and fashionable – all I wanted was to wear a t-shirt and jeans with sneakers!" Yeng Constantino
"It was hard to overcome my inferiority complex. People will always have something to say about you, sometimes for no reason at all! So I choose who I listen to: my manager, parents, siblings, husband and best friend. The only time I would be bothered is when this group of people react negatively," she offers lightheartedly.
Coincidentally, or perhaps not, that is also the advice Yeng has for budding musicians – to stay true to their passions and surround themselves with people who believe in them: "When you doubt yourself, just go back to the reason why you first joined."
Yeng's claim to fame is her win of the inaugural 2006 Pinoy Dream Academy (a music competition done Big Brother style), but she shares that she is still surprised by it all.
"Even when I made it to the grand finals, I never thought that I would win! I was up against a very handsome male contestant whom the audience really loved and I thought he would win, so when they announced that I won instead, I was in shock. I started crying when it started to sink in. Sometimes you feel like you deserve what you work hard to earn for, but there are a lot of things in my life that I attribute to God. I see my win as a move of God in my life, even up to today."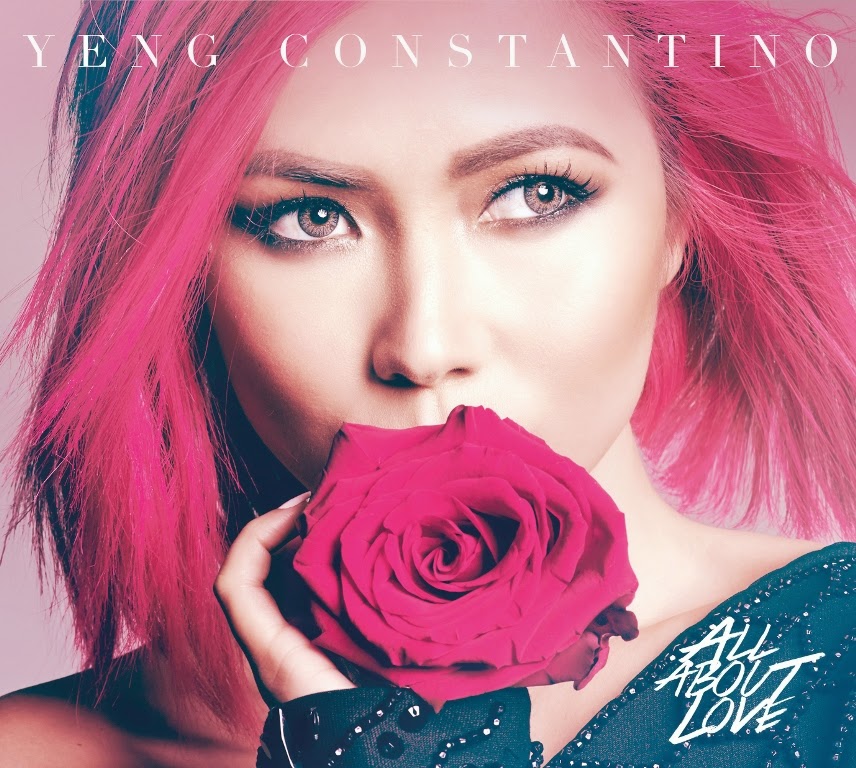 Yeng has released five studio albums since her debut, with the most recent being 2014's All About Love. Each album is an honest representation of where the singer is in her life, and as she has spent most of this year as a newlywed (she married on Valentine's Day), the songs are aptly about love and romance, with lots of ballads and acoustic guitars.
Considering her albums as her diary, Yeng always strives to maintain a genuine and honest connection with her fans through her music. The singer-songwriter works according to the different moments in her life, moments which funnily enough, usually strike her while she's travelling on an airplane.
"I usually take the window seat and when I see the clouds, I just hear the melodies. It's hard for me when someone goes, 'Okay now write a song about this.' I can do it but I don't feel as good about it as when I write songs during the 'moment'. It must be the clouds or the coffee they serve on airplanes!"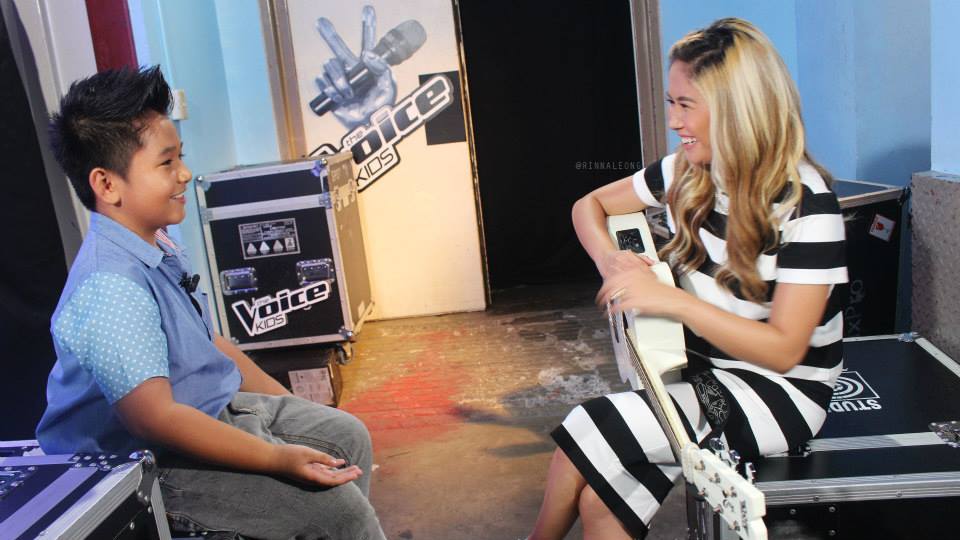 Apart from currently promoting All About Love, Yeng has been hosting The Voice Kids Philippines, a gig which was like an answered prayer for her.
"I wanted to try something new and exciting and sometime after my wedding, my manager called and said I got the role! I know the feeling of being pressured and going up there [on stage] and not knowing if the judges will like you or not…so I can relate. Encouraging the kids and giving them hope – I feel like I'm made for this, and I really enjoy doing it. It's like conditioning their heart to be positive before they go on stage. It's the best feeling."
A self-proclaimed homebody, Yeng prefers to stay at home and spend time with her cats, and surfing YouTube for cat videos and watching Shark Tank, which she finds is very enlightening given the fact that she's thinking of branching into business.
The entrepreneurial songwriter talks about her desire to have her own line of nail polishes and hair colour.
"I never thought that it would sell! It's not as popular as having your own perfume or clothing in the Philippines, because it's expensive and so out there. But I'd see girls with my guitar when I fly out to the provinces for a mall show and it's really cool!"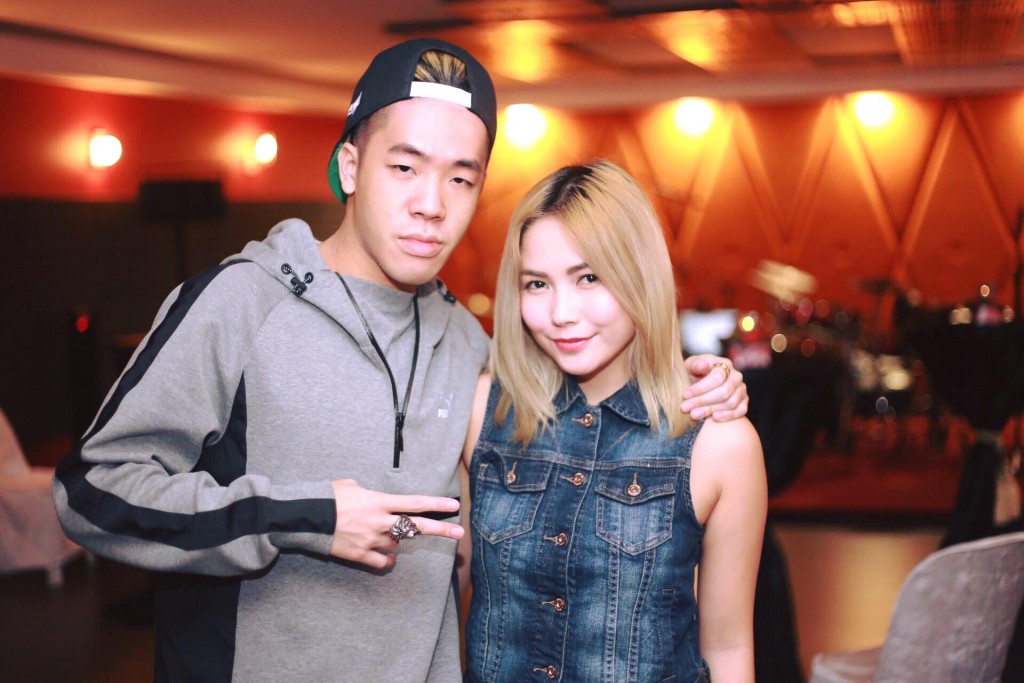 Beauty products and guitars aside, Yeng shares her career plans for the long run which could possibly include a travel series.
"One of my dreams is to produce albums for upcoming musicians and write songs, which I've already started doing. I want to help develop new talents with things like their image as well as help advise career paths… I don't know how that's going to happen but I won't be too worried about it – I'll just enjoy the journey. I'd love to do a travel show too, even if it's just screen on YouTube. I love exploring the culture and food of the countries I visit, and maybe introduce that to Filipinos back home!"
Watch her live performance below: