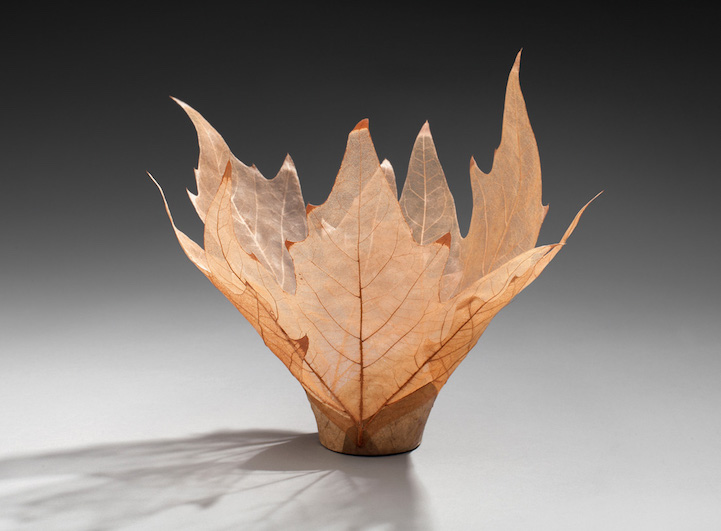 "Try to make something with the simplest of means" was an endearing quote from Japanese artist Kay Sekimachi's teacher, Trude Guermonprez. And it's one she kept close to her heart all these years.
Kay Sekimachi studied at the California College of Arts and Crafts in Oakland from 1946 to 1949, following which she rose to the pinnacle of contemporary fibre art in the 60s and 70s.
Over the span of her sixty-year career, she consistently challenged herself by creating works with extremely limited resources. Skeletal leaves, grass, shells and hornet's nest paper – just some of the many materials in her repertoire.
Best known for her labour-intensive loom works, the Smithsonian American Art Museum says this in her biography on their website:
"Sekimachi uses the loom to construct three-dimensional sculptural forms. In the early 1970s she used nylon monofilament to create hanging quadruple tubular woven forms to explore ideas of space, transparency, and movement. Inspired by her ancestral homeland of Japan, Sekimachi repeatedly returns to that ancient culture for ideas."Smithsonian American Art Museum
Her more recent works are these exquisite bowls made from maple leaf skeletons. Each leaf is sealed together using Kozo paper – made from mulberry bark – and special watercolour and Krylon coatings.
Now regarded as the one responsible for catapulting fiber art to a medium of artistic expression, she is now revered as one of the most influential artists in American craft history.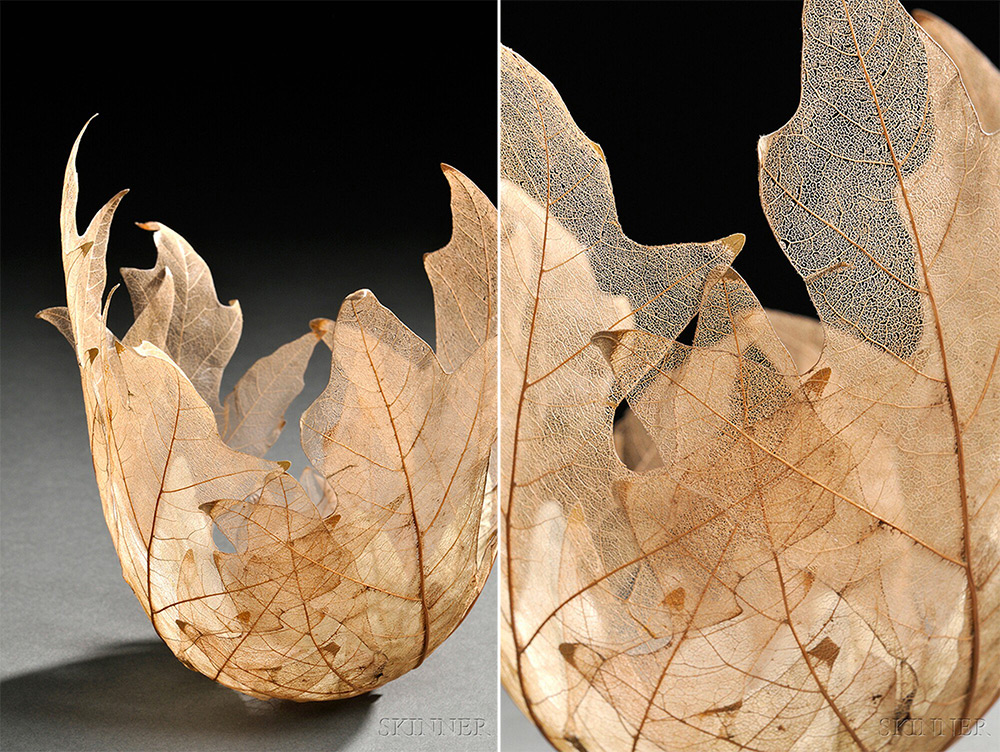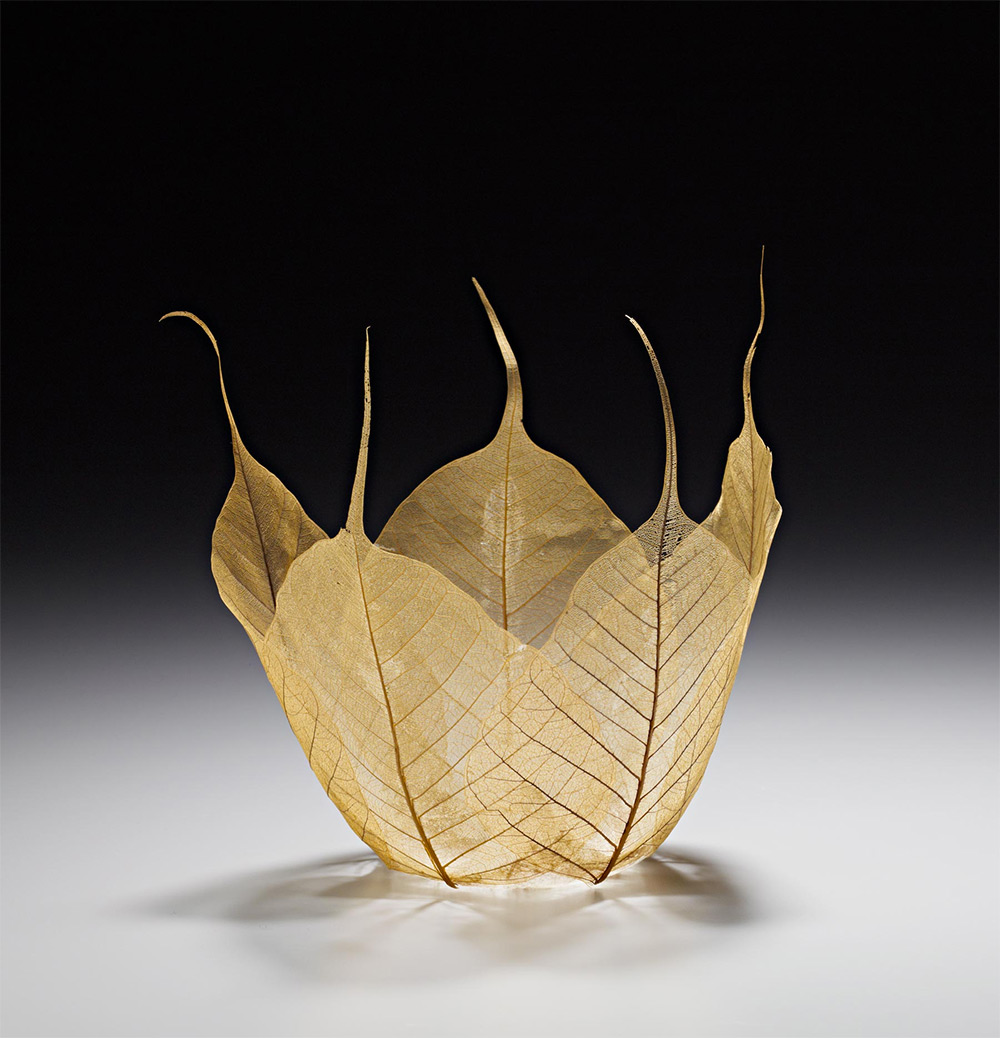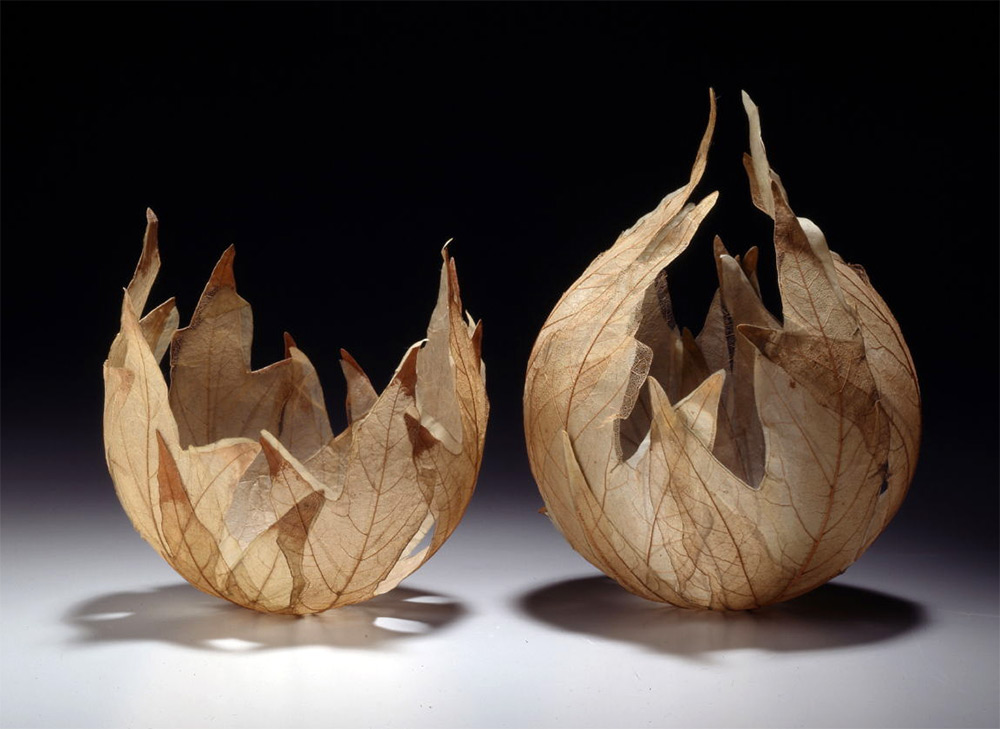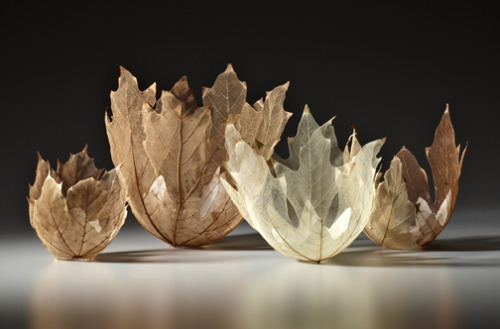 Images sourced and text referenced from This Is Colossal, My Modern Met, Bellevue Arts Museum and the Smithsonian American Arts Museum.