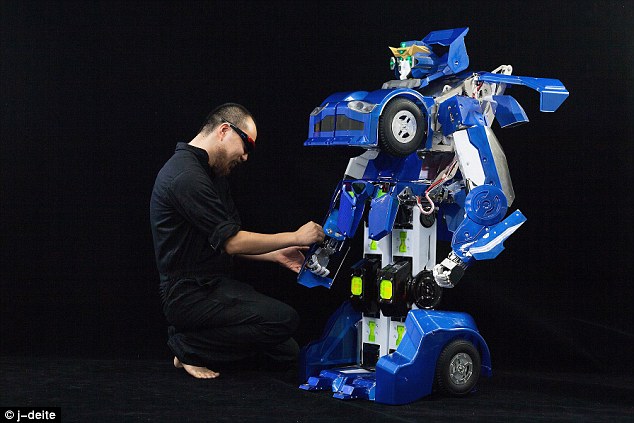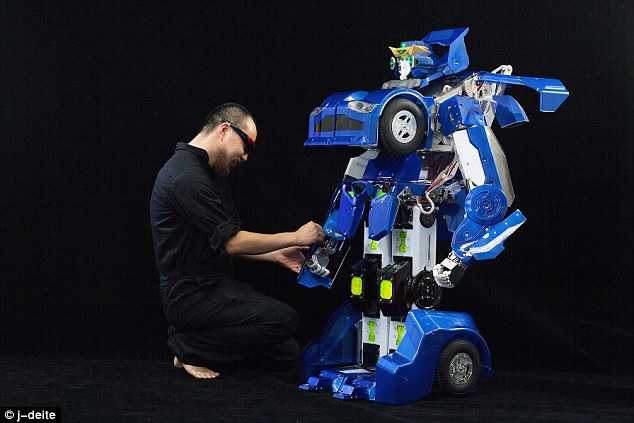 Michael Bay will definitely be proud of these two Japanese companies, who have created a prototype Transformer capable of morphing from a robot into a two-seater car within seconds. Owning a Transformer may not be as far a distant dream after all!
Weighing 35kg, the first prototype 'J-deite quarter' was unveiled at the annual Digital Content Expo in Tokyo in 2014. It is powered by 'V-Sido OS' – a software designed by creator Wataru Yoshizaki to allow anyone to control humanoid robots.
It can reach a speed of 1km/h when walking on its two legs and up to 10km/h when it transforms to 'car mode'. However, when in robot mode it seems to prefer an awkward waddle, rather than walking in full stride like a real Transformer.
The creators, Brave Robotics and Asratec, a subsidiary of SoftBank Corp., work with Takara Tomy – the company behind the original Transformers toys.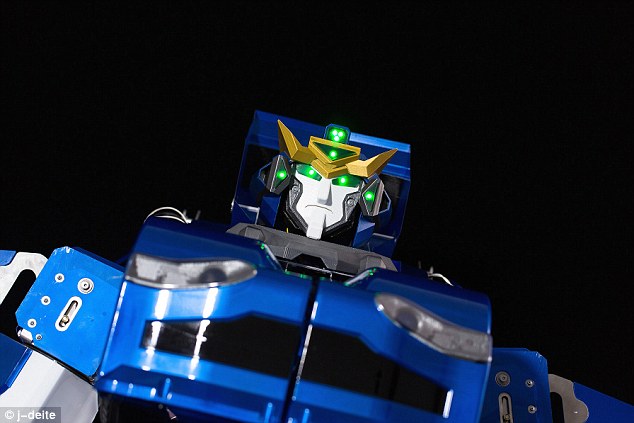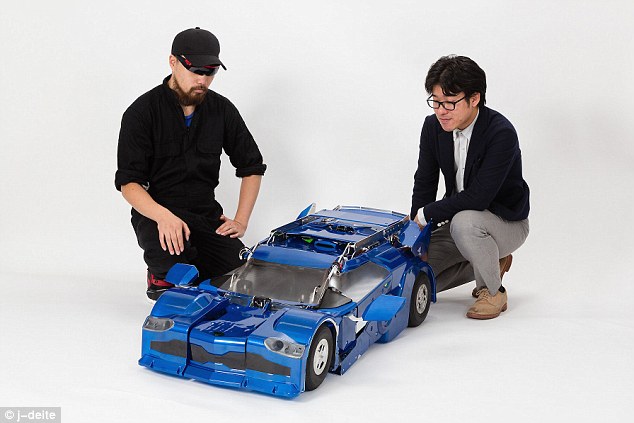 They say a working street-legal model called 'J-deite half' will be completed in 2017. It will stand at 3.5m tall, transforming into a 2-wheel-drive vehicle clocking speeds of up to 60km/h in car mode. In humanoid form, J-deite half will be able to walk at 30km/h with wheels and at 10km/h on foot.
Controlled either from a cockpit or remotely, the machine is expected to weigh approximately 700kg and will be able to transform into a 2-seater vehicle in less than 10 seconds.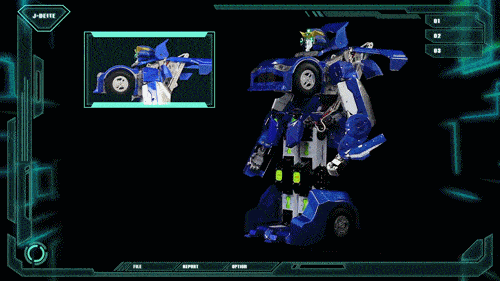 In an interview with Daily Mail UK, Brave Robotics and Asratec said they have started developing a huge transforming robot 'J-deite Ride'. This high-end model will also adopt the 'V-Sido OS' operating software and is scheduled for completion by 2020. Currently standing at 1.3m tall, it will eventually be 5m in height in humanoid form.
Check out the prototype in action below as it moves its head and arms and changes to car mode – all in a few seconds.
Images sourced and text referenced from Daily Mail UK.