You may have seen his photos on your social media feeds – though you never see the man behind the lens.
Capturing the souls of people who walk the streets of Singapore, Humans of Singapore provides a voice for the voiceless – sharing with the world the essence of our little red dot and its people through a camera lens.
The human behind Humans of Singapore? New Delhi-born Shitij Nigam.
Drawing from the concept behind Humans of New York (HONY), the Singapore Management University graduate wanders the streets of the lion city capturing portraits of people in Singapore. Each photograph typically comes accompanied with a short write-up or quote from his subjects.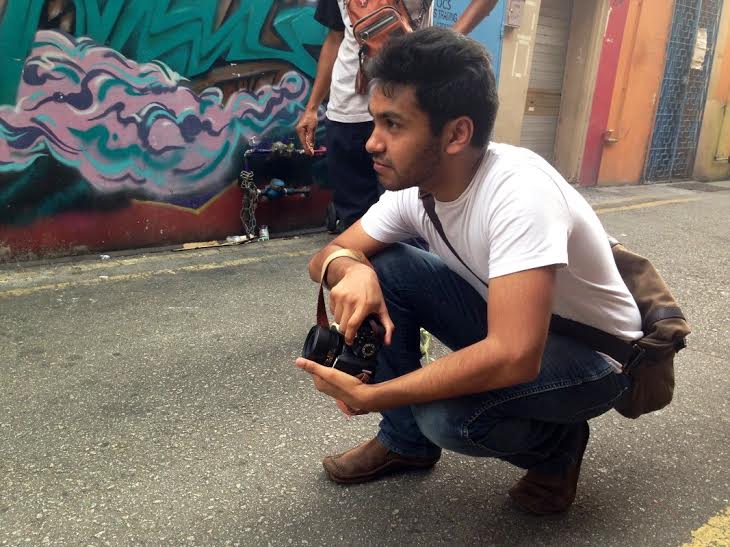 Through this project, we get a glimpse into the lives of the everyday man, woman and child we encounter around us but never take a second look at.
What struck us the most was how personal some of these stories can get. Anyone who scrolls through the page will notice a surprising number of people willing to share their most intimate moments. You'll see stories of not only happiness and laughter, but also regret, fear, sadness and strife.
An old man begging in the streets, students in college or a handicapped lady wheeled through orchard road with her family – these are some of the many people Shitij has chanced upon and had the privilege to engage with.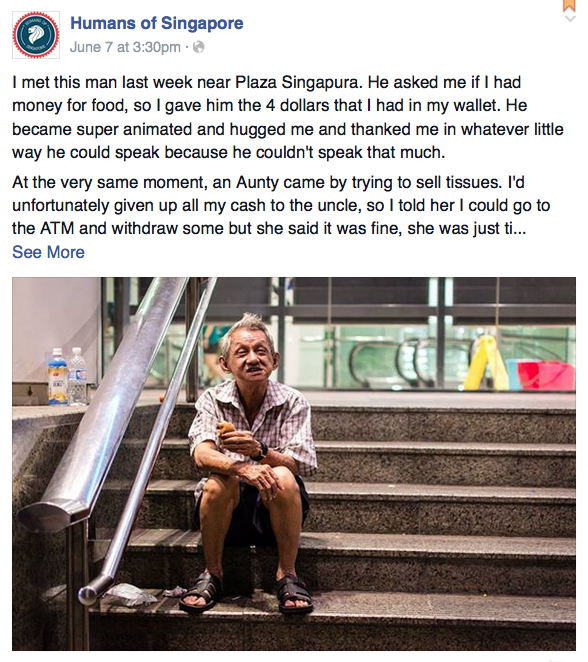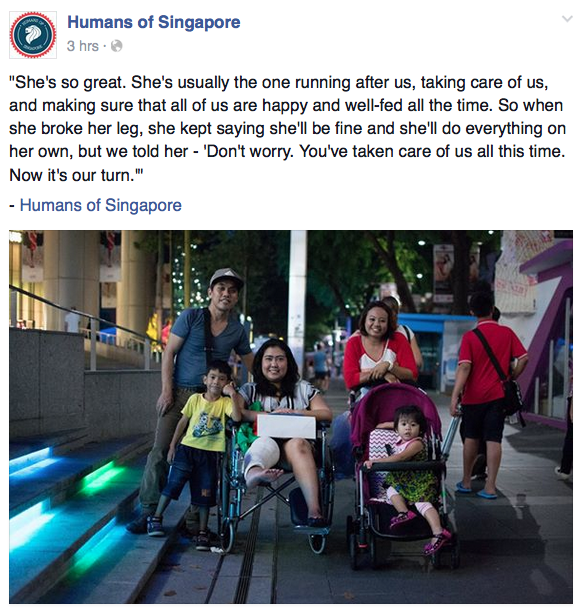 When asked to pick a person or story that stands out for him, he tells Vulcan Post it's this foreign worker in the construction industry here in Singapore: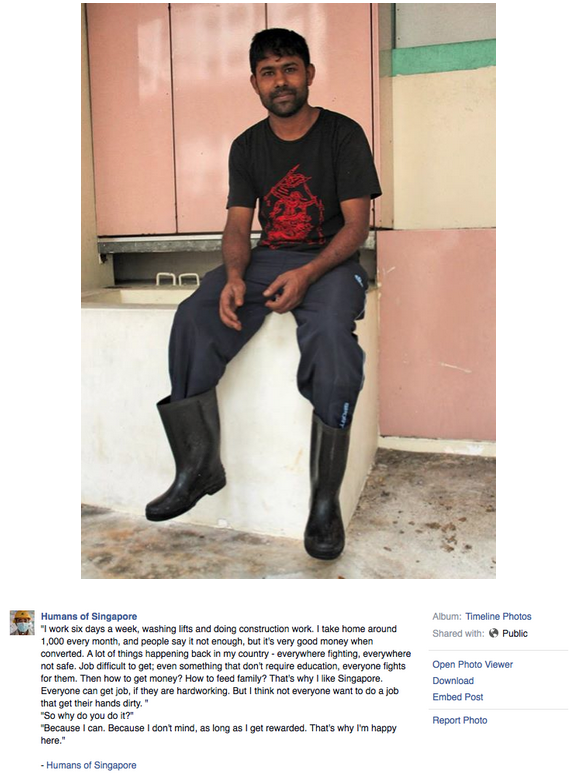 How does he bridge the awkward gap between strangers and himself and get them to share their personal and private life?
He says in an interview with Vulcan Post that it all starts off with a big smile and confident body language. After which he spends around five minutes explaining the nature of his endeavour.
That's not to say he hasn't faced his fair share of rejections through the years. But contrary to what we may think, he says most Singaporeans are open to having their picture taken and their stories documented.
Everyone has a story to tell – and Shitij helps them do just that.
A version of this story was originally published on Vulcan Post and reproduced with permission. Read the full interview here. Additional text by Christian Russell Teo.