For decades, World Wrestling Entertainment – WWE for short – has won the hearts of kids and adults, achieving cult-like status all over the world. The athleticism involved in high risk flips, jumps and slams, coupled with over-the-top showmanship, makes for an entertaining show of action, comedy and drama.
Imagine something similar closer to home, right in Southeast Asia.
Enter Ayez Fonseka, who kick-started a professional wrestling school in Malaysia geared towards those as passionate as he is in the sport.
Armed with valuable stunt techniques acquired through the years as an action director and stunt coordinator in the film industry, Ayez founded Persekutuan Gusti Malaysia, or PGM for short.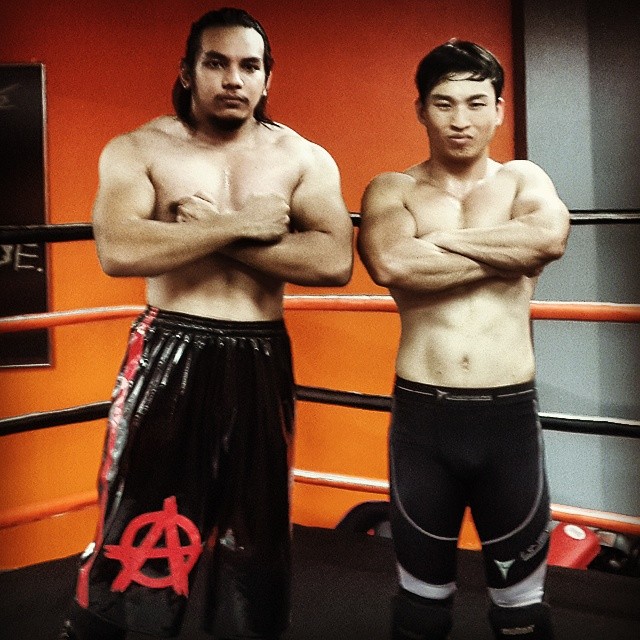 In an interview with Contented, he talks to us about this movement he started back in March 2014.
At the tender age of four, he was already a fan of pro wrestling. Intrigued by its entertainment value, he envisioned himself as a pro wrestler, which only drew laughs from sceptical teachers and peers. But his unwavering desire stood resolute.
When his teenage years rolled around, Ayez eyed an irresistible opportunity to turn his dream into a reality: 'Nescafe Kickstart', a reality TV show in Malaysia aimed at helping youths achieve their dreams. Sadly, though awed by his passion, the judges declined, owing to the lack of a platform for professional wrestling in Malaysia.
For many, giving up and moving on would be the way to go – but not for Ayez.
"I just had to create this platform here, so others with the same passion as I have would have the opportunity to realise their dreams as well – in the arena of pro wrestling." Ayez Fonseka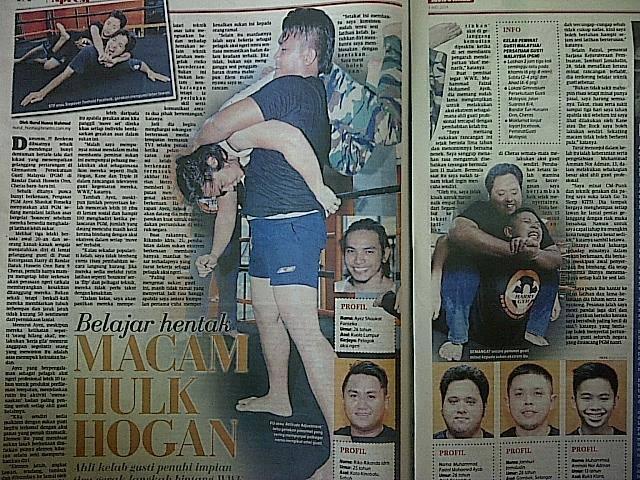 Ayez cites the WWE as a major influential role in the birth and growth of the PGM. Not only did it inspire the creation of PGM; it also attracts many trainees enthusiastic about the pro wrestling franchise.
He aims to emulate the NXT – WWE's developmental branch – and to create role models and positive influences for the younger generation while maintaining classic pro wrestling entertainment appealing to audiences of all ages.
"We want to stay family-friendly, good fun entertainment for the entire family, especially children."Ayez Fonseka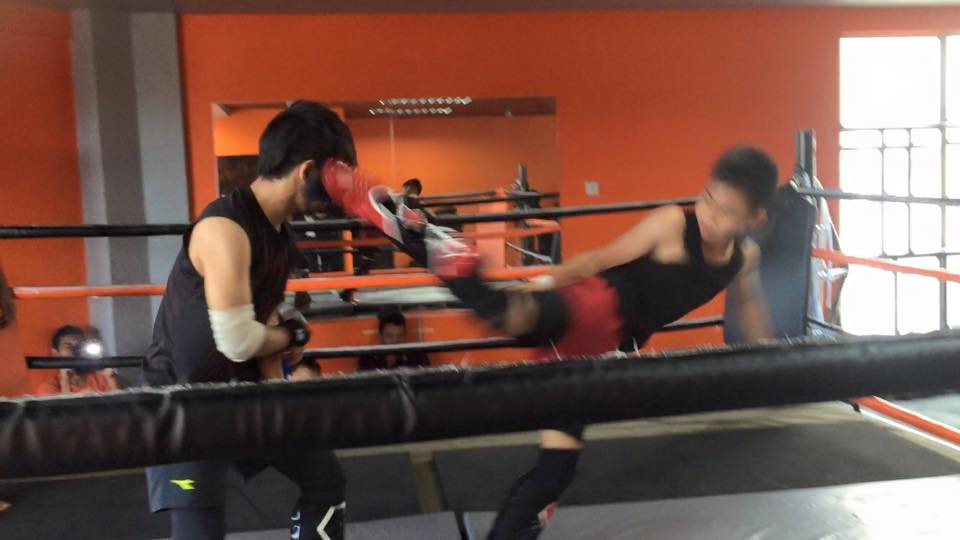 Since its inception in 2014, the school has done well for itself, attracting thousands of followers and drawing the support of local wrestling fan clubs, namely Peminat Gusti Malaysia and Malaysian Wrestling Club.
To showcase what the students have learnt and how they've progressed in the ring, they've held two successful tournaments: PGMania and the IGN Asia 2K15 Pro Wrestling Championship.
"The support here is amazing," he enthuses. "I would get calls and messages from supporters asking about upcoming shows. I guess that alone tells that the locals are very supportive of us with what we are currently doing."
He also receives support beyond Malaysian borders, as he often looks towards Singapore Pro Wrestling (SPW) and the Philippine Wrestling Revolution to find inspiration and further establish pro wrestling in Southeast Asia.
"They have their own shows, with a huge following. Their rosters are incredibly solid and talented too," he observes.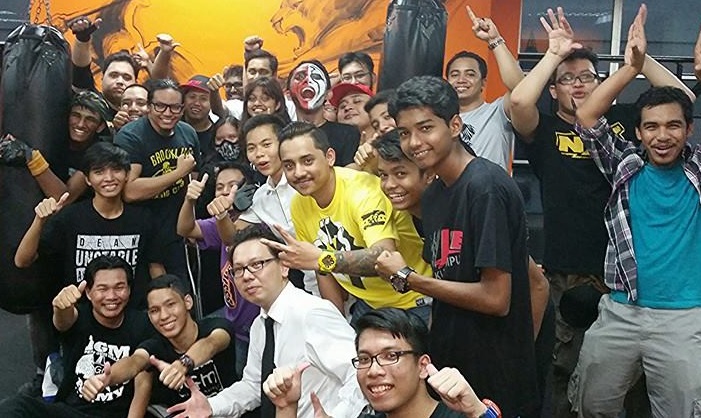 So what makes pro wrestling in Southeast Asia unique?
While pro wrestlers in the West are often seen as larger-than-life characters, PGM places less emphasis on a person's physique than on work ethic.
"What makes us Malaysian and Asian is our wrestlers are your ordinary, everyday people."Ayez Fonseka
He stresses on a few prerequisites: drive, proper understanding of pro wrestling, the ability to work the crowd, good working etiquette and discipline. "As long as you have these, you are good to go!" he tells us.
However, things haven't been smooth-sailing throughout his endeavour – mainly due to a lack of resources and capital.
To save on costs, he holds classes at a gym he helped open called Harry's Gym Warriors. Fortunately, he also has an angel investor of sorts: Nadia Fazilla Ramlan, who donates money for maintenance and repair.
But even with Nadia's ardent support, individually running and funding PGM from his own pocket to develop training facilities and cover operating costs have been difficult on him.
"Pro wrestling is a tough entertainment sport. It combines showmanship and athleticism, with stunts. One has to be mentally and physically tough to train, because of this many come and go."Ayez Fonseka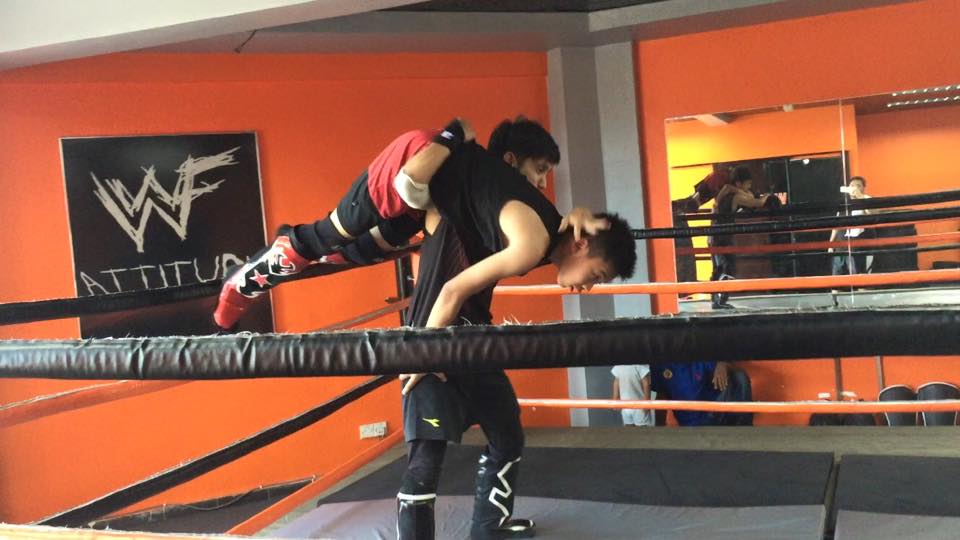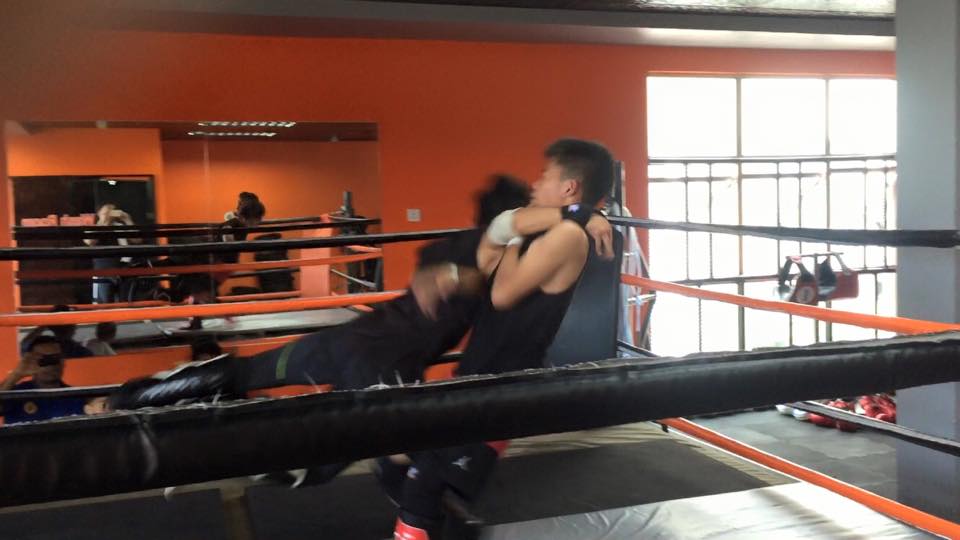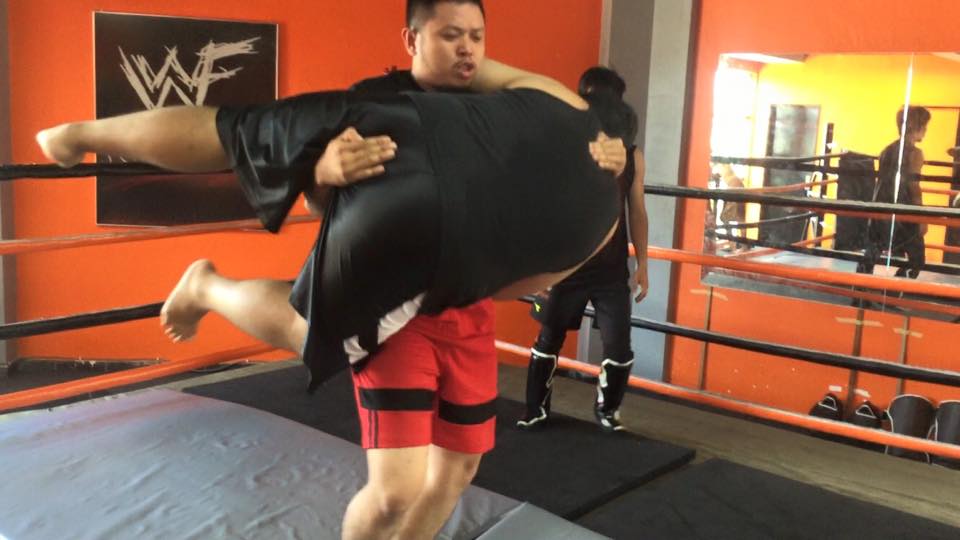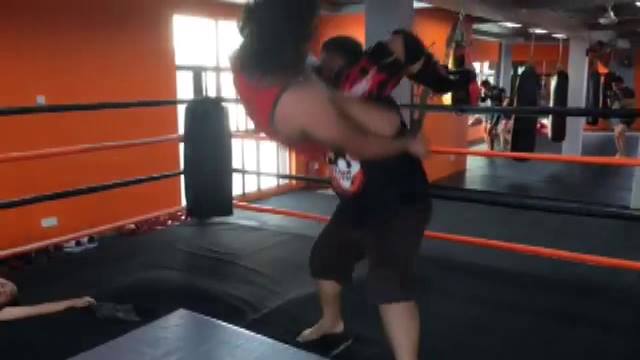 "I keep asking myself, is it worth it? The answer is: of course. When you are so passionate about something, you don't mind sacrificing for its gain."Ayez Fonseka
In spite of all the cynics, Ayez remains positive on the future of Malaysian pro wrestling. "We are growing strong. We are working towards going official in the coming months. From three active trainees, we now have over 15 trainees. More people are joining us and coming for tryouts," he says.
PGM has increasingly been receiving offers for shows and showcase events, which he attributes to PGM's novelty factor.
"I know with all the hard work my team and I put in, soon we'll be able to hold our heads up high and smile when pro wrestling is established in Malaysia," he says confidently.
"We have massive support, a huge following and high demand. Our team is working very hard to materialise this; to establish our country's very first homegrown wrestling entertainment platform," he adds.
Though not established enough yet to call themselves a promotion, it is something they are working towards. Ayez says the first step to propelling pro wrestling in Malaysia is getting official approval and recognition.
And the future seems bright, with monthly showcases, quarterly live events, tours and even international collaborations on the cards.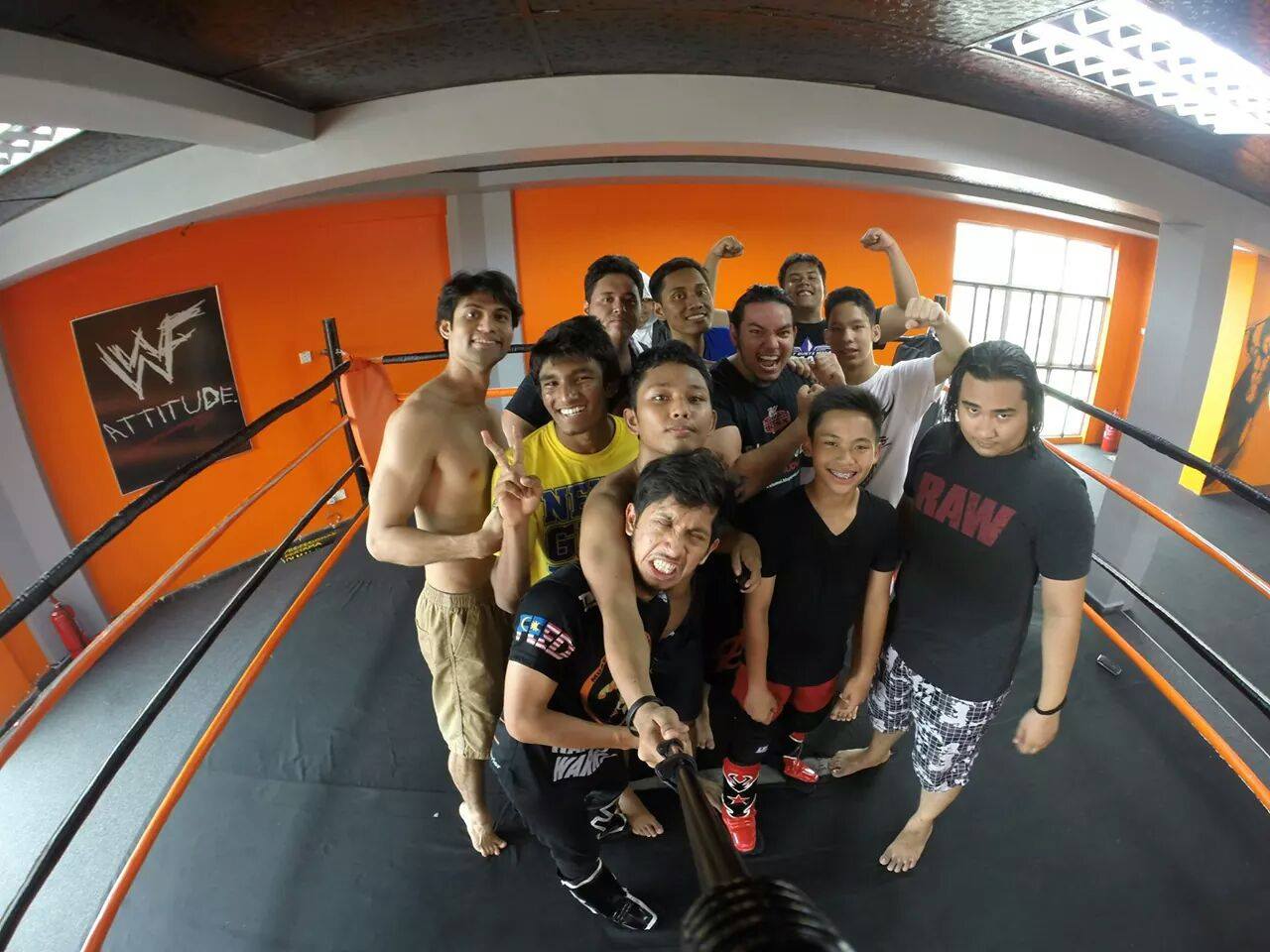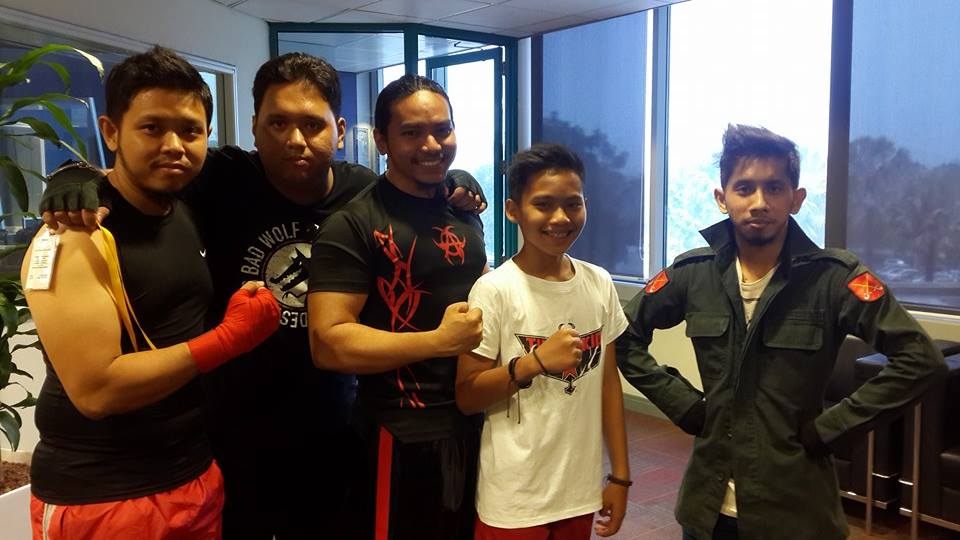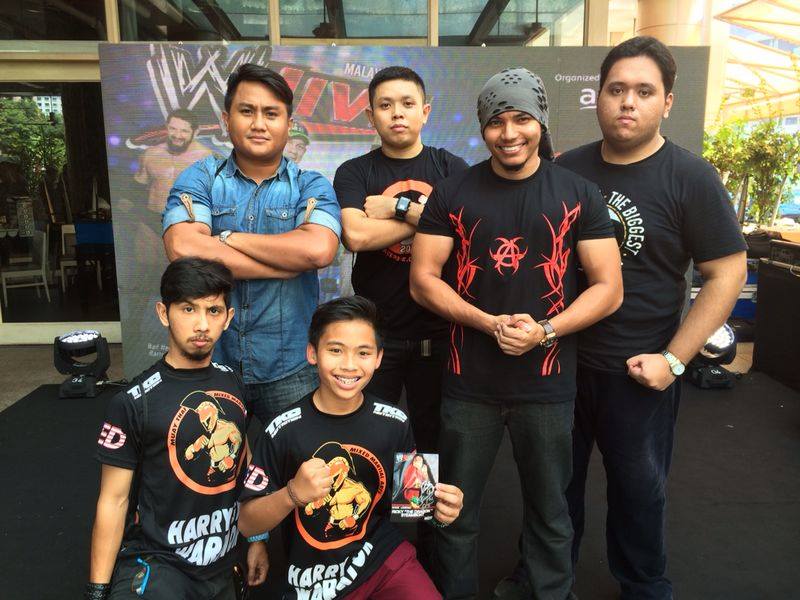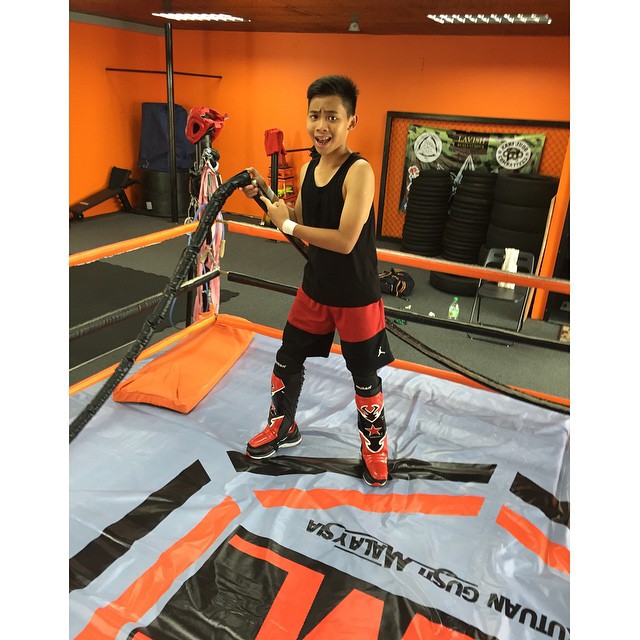 Click here to find out more about Persekutuan Gusti Malaysia.