Love 'em or hate 'em , hardcore music, with its aggressive screaming vocals, heavy guitar riffs, fast tempo drumbeats and heavy bass lines, is here to stay, albeit hidden in the underground.
In fact, despite its bad rep, the local underground hardcore music scene in Singapore has been growing, with new bands along with a ton of sub genres and amalgamated genres of hardcore popping up through the years.
The general populace may shun this musical style, going so far as to label them "bad influences" to the adolescent. But dive deeper into what many of these bands stand for and you might just change your mind.
"The majority of people will never understand what it feels like to play in a band and the messages we send. Let's face it, the mainstream public normally don't take towards the sound of someone screaming or blasting drums."EYUN
Fighting against patriarchy, rape culture, religious controversy and draconian political systems are some influences bands use when generating lyrical content.
Take for instance local deathcore band EYUN's single "7:15" – a name inspired from that particular verse in the book of Matthew in the bible.
People may be quick to associate 7:15's heavy sound, screams and growls to devil worship or "someone in pain". But frontman Eng Han is quick to jump in and explain the message in the song: "7:15 is about people misusing religion for their own personal or selfish gain."
A fitting message given 7:15's inspiration from Matthew 7:15 – a verse in the bible warning people to "Watch out for false prophets. They come to you in sheep's clothing, but inwardly they are ferocious wolves."
Listen to the song here: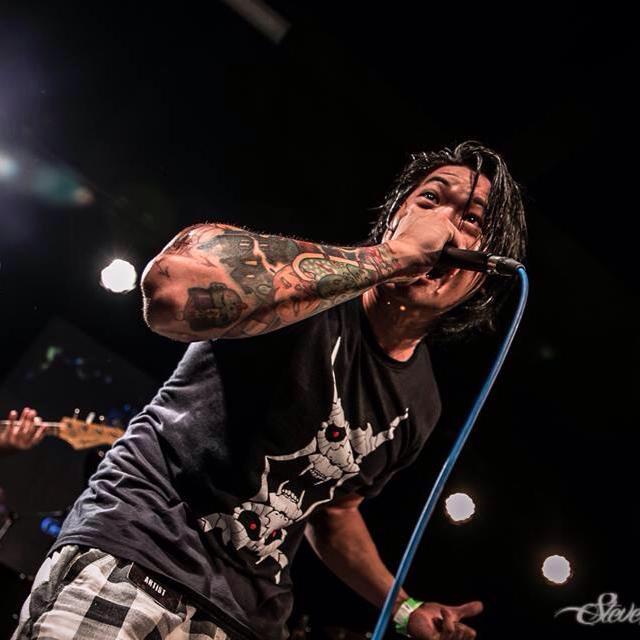 Contented got the guys from Singapore hardcore bands Emily in Denial (EID), Gallow Glass (GG) and EYUN to put down their gear and open up about their band's formation and growth, local gig venues and how the scene has been affected by various factors over time.
We were surprised at how laid back and down-to-earth these guys were – completely contrasting their on-stage personas that include in-your-face maniacal theatrics and movement.
On creating EYUN's band sound, Eng Han says although occasionally revealing shades of the conventional alternating time signatures and screaming vocals of deathcore, they've entered a new direction with unorthodox drumming and guitar riffs – definitely something heavy and fast for the core fans out there.
And while EYUN tease us with their song "7:15" free for download on bandcamp, preproduction for their EP is in the works.
"Reception has been insane for us!" he raves.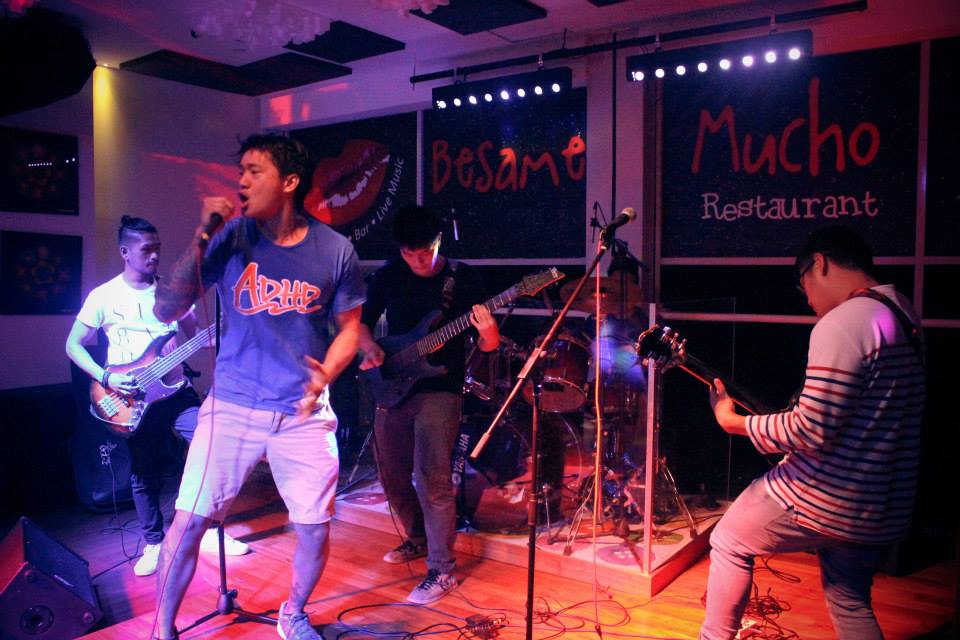 Taking a different approach, local six-piece metalcore outfit, Emily In Denial shares that all of the band's members have different musical tastes and their sound is "six things mashed together as one."
They recently uploaded a demo of their original "Looking Back" on bandcamp, which has been responded to pretty well. Currently in the midst of writing new material, their EP looks set to bang against your eardrums by the end of the year.
A track that sticks with you for days, "Looking Back" depicts the aggressive straight-forward style of alternating cleans and growls that define the band's overall metalcore style. The song exists as the pinnacle of the band's progress, melding together the emotive metalcore sound of signature thrash cymbals and running basslines.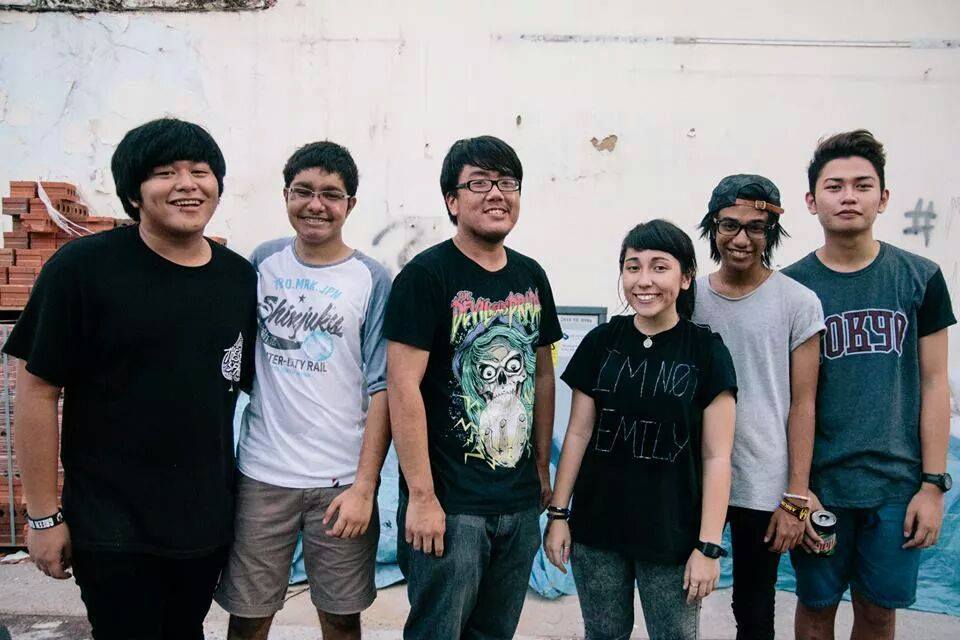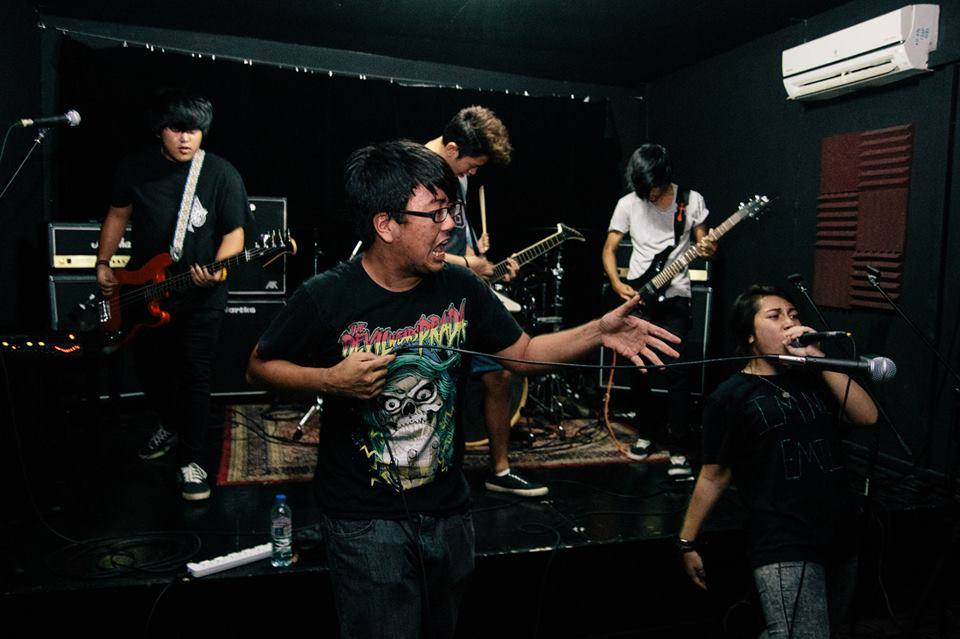 The bands cite Baybeats as the holy grail of music festivals here in Singapore. Frontman of Emily in Denial, Jerome Setho, says it's a "pretty sweet festival" and is the event to check out all the local bands who've made an impact over the last few years. A few prominent names come to mind, such as Exhibitors, Aquila Vasica, The Caulfield Cult and Caracal.
"Performing helps get our name out, the internet allows people from the other side of earth to listen to our stuff. It's pretty mind blowing to find out people you don't know actually care about what you write."Eng Han, front man of EYUN and Gallow Glass
Gallow Glass says Ignite! at Republic polytechnic is another annual affair to look forward to. They're looking forward to joining next year's line-up. Emily in Denial adds that these events not only showcase musical talent, but also act as networking platforms:
"The thing about these festivals is they're really anticipated because you seem to run into people you've lost contact with in the music scene for a while. And you reconnect which is the best thing about being in this. The scene is small enough to the point where everybody almost knows everybody. That's the real cool thing about it."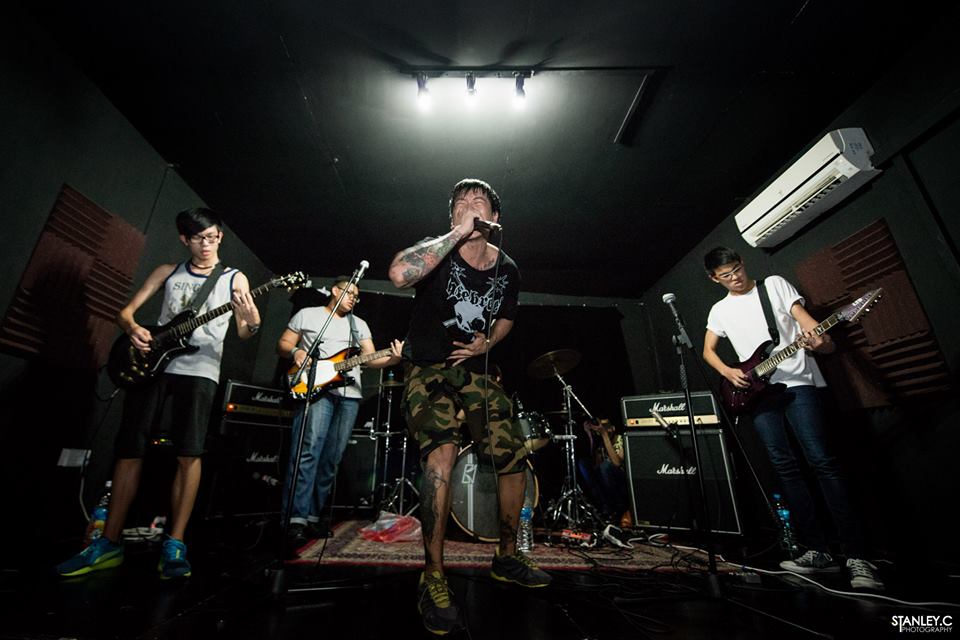 Given its survival from the underground all the way to taking centre stage at annual events, where's the hardcore scene heading in future?
With a chuckle, the guys from Gallow Glass tell us they're unclear with the hardcore scene's absolute direction.
Emily in Denial, however, are confident the future of the hardcore scene – and the entire underground music scene, in fact – lies in its outstanding ability to get bigger and increasingly diversified.
"The scene in Singapore is a mixture of so many different genres. There are gigs of every sort, which is cool to see… That's the beauty of music right there, that no matter what genre it is, its still garnering the same sort of support." Jerome Setho, Frontman of Emily in Denial
All three bands unanimously hail The Substation, Pink Noize and Aliwal Arts Center as the places to be for bands and fans alike.
Yet getting shows and booking venues can sometimes be quite a hassle and problematic, especially since many have come under fire and forced to close down. EYUN and Gallow Glass attribute the shutdown of many local gig venues to social rejection of these "noisy" genres – a double standard in their eyes since night clubs, pubs and discos with loud and live music are allowed to run till the wee hours of the morning.
Through all the hurdles, the ever-optimistic guys at Emily in Denial say people still find a way to circumvent these issues. Much gratitude goes out to places like Pink Noize studios who keep their place running, people like Jon Emmanuel and the girls from Echo productions who've been running local shows.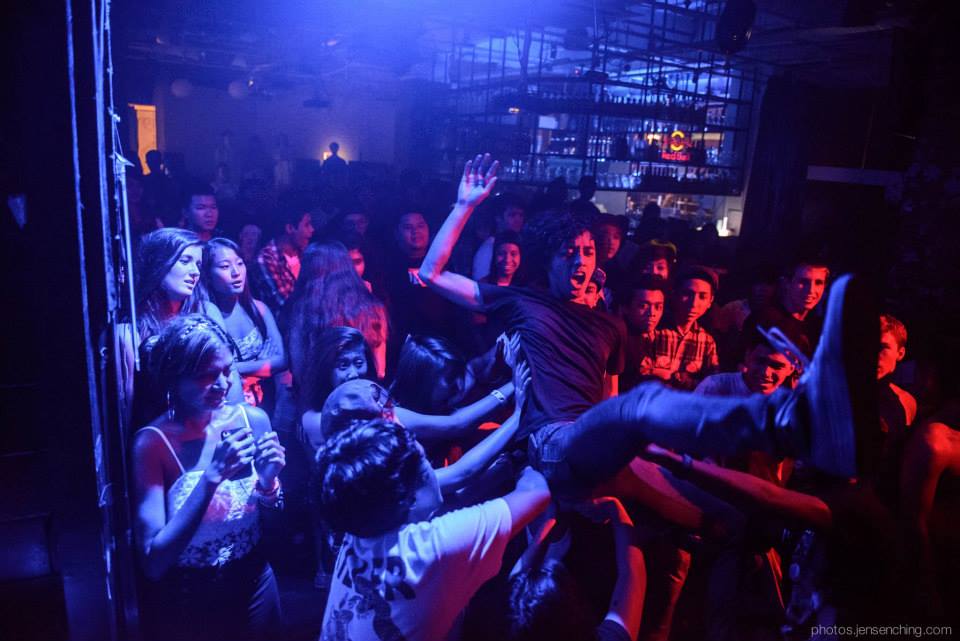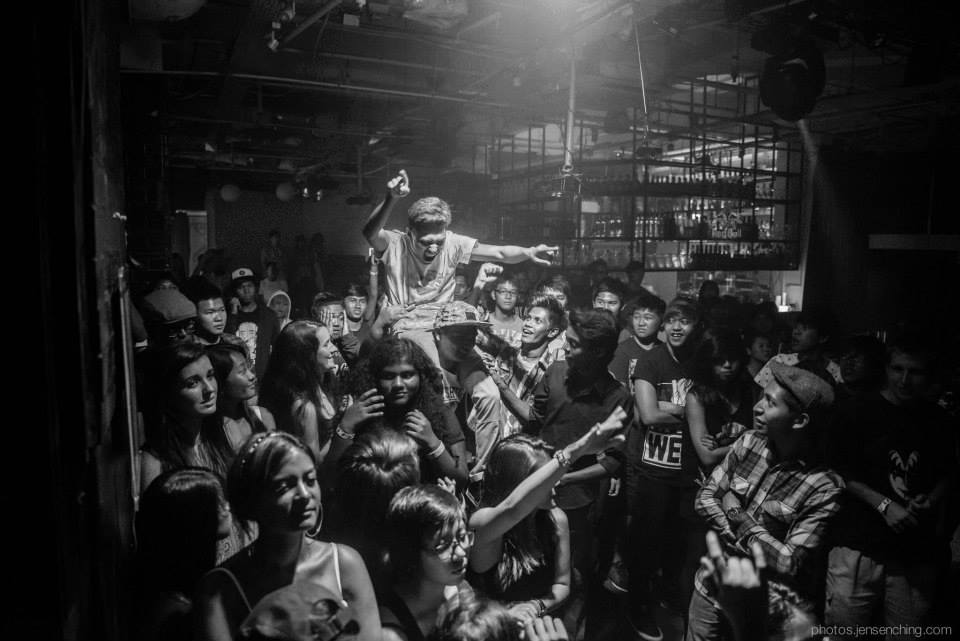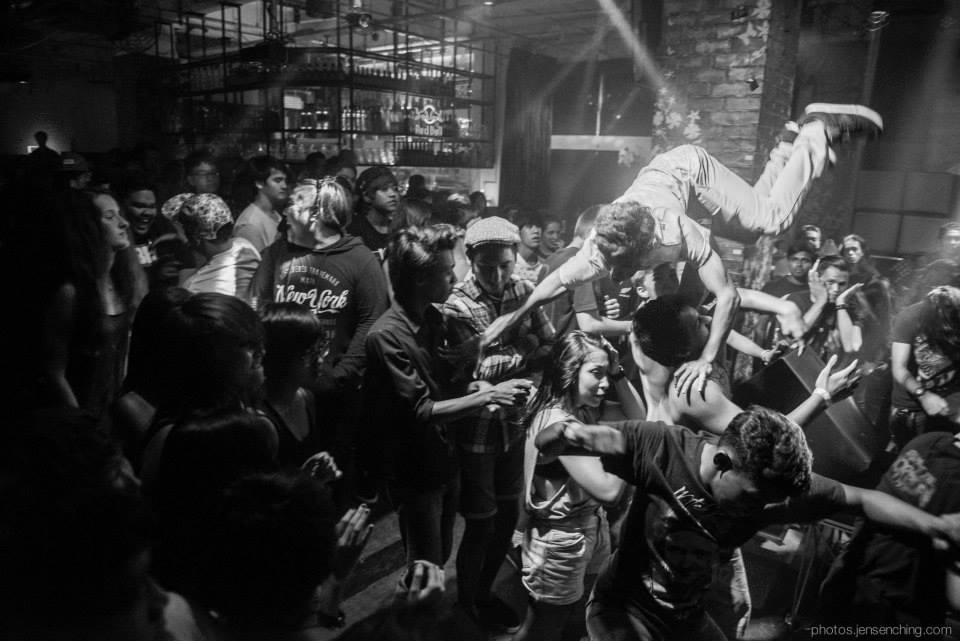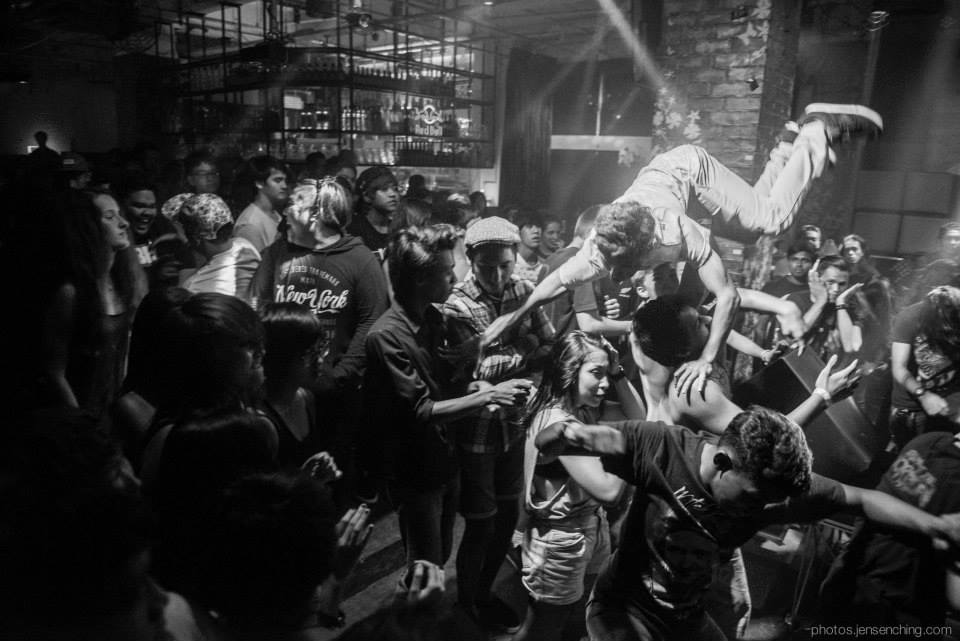 For an ear-piercing mind-blowing experience, do check out what the hardcore scene has to offer with their high octane performances.