Did you know the number of Singapore Armed Forces (SAF) personnel deployed in Afghanistan? Or the number of heritage trees left in Singapore? Or the precise number of street lamps that light millions of Singaporeans' way home every night? Until now, neither did we.
As Singapore approaches its 50th birthday on August 9, we take a look at its recent accomplishments in numbers. The folks at Singapore 365 have put together a coffee table book that offers an intriguing look at the Singapore landscape in the form of illustrations, infographics, pictures, maps and articles.
We've pulled out a small sample of unexpected facts on Singapore, covering a dynamic spectrum of topics from politics, to arts and culture, and the oft-overlooked subjects. Published by Husken-Ulbrich Books, Singapore 365 is the first edition of an annual series that celebrates Singapore. All numbers published are drawn from studies, interviews and reports of the year 2013.
While many assume Singapore troops hardly leave the island-state save for training exercises, 500 SAF personnel were actually deployed in Afghanistan in 2013. Plus, 1,600 SAF personnel were sent to fight real-life sea pirates off the Gulf of Aden, while another 1,200 served in the Northern Arabian Gulf.
Most Singaporeans would recognise yellow-top taxis as the only type of cabs on Singapore roads once upon a time. Though nudged out by larger taxi companies today, 324 of them are still in business, which make up only 1.1% of all taxis in Singapore.
Snaking queues often mark the beginning of a ride on the London Eye, but did you know the Singapore Flyer measures a whole 30 metres higher? That made it the tallest ferris wheel in the world in 2013, though it has since been overtaken by the High Roller in Las Vegas (168m), and will soon be dwarfed by the New York Wheel (191m) and the Dubai Eye (210m) by 2017.
Singaporeans love their hawker food – and it's little wonder. 14,165 licensed hawkers feed hungry Singaporeans every day, 755 of which still peddle their wares off the street (think your ice cream carts and roasted chestnut vendors).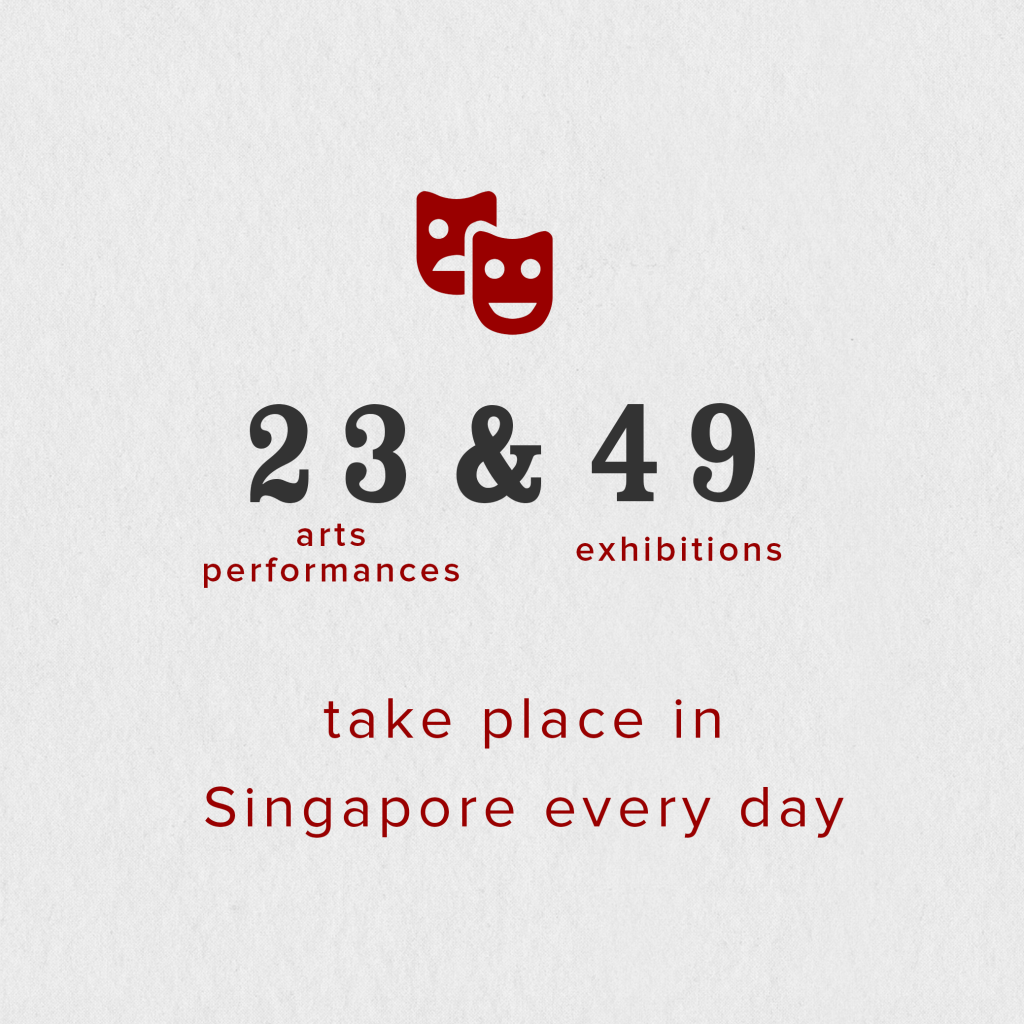 Not known for its love for arts, though admittedly more so now, Singapore has a surprising number of arts performances and exhibitions happening on a daily basis.
To put this into context, the average proportion of women in governments across the world is only 22%, and in Asia, 18.5%.
Complaints and anti-everything sentiments aside, Singaporeans are happier than our neighbours in Southeast Asia. Our Happiness Index stands at 6.546, with Malaysia's at 5.760, Indonesia's at 5.348 and, our closest contender, Thailand's at 6.371.
Possibly the most well-loved animal at the Singapore Zoo (after the late Ah Meng), Inuka the Polar Bear was found to be in good health during its health check in 2013. His paws measured a massive 20cm and his weight a hefty 532 kilograms.
Nearly 5% of Singapore's land is protected as nature reserves. That includes Bukit Timah Nature Reserve, Sungei Buloh Wetland Reserve and so on.
The national swimming team of Singapore made headlines in June 2015 when they swept up 23 gold medals at the SEA Games. But did you know, they didn't do too shabbily in 2013 either, garnering a total of 30 medals, 11 of which were gold.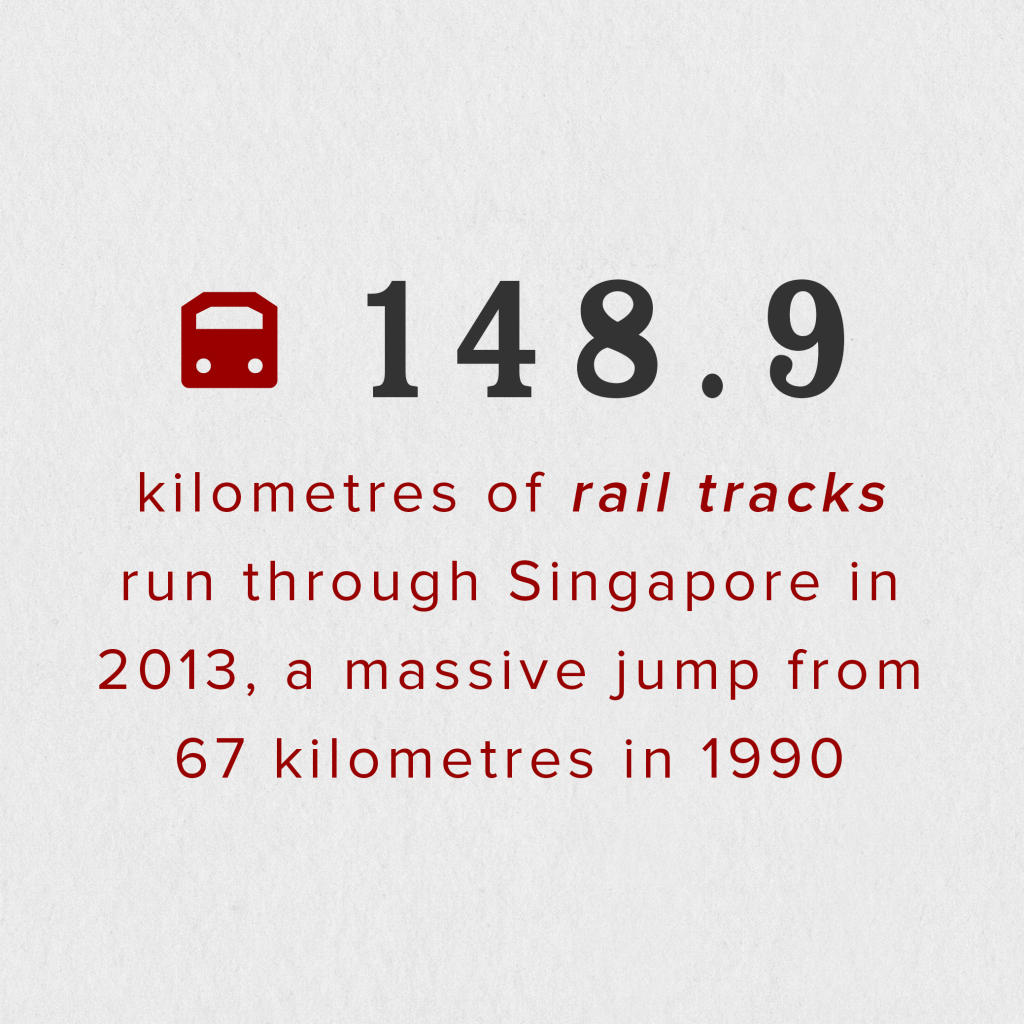 The railway system, too, has made headlines in local news – though for less prestigious reasons. Regardless, looking back 25 years, the rail tracks in Singapore have more than doubled in length and are set to grow even more in the coming years.
Just a week ago, the Singapore Botanic Gardens, home to centuries-old trees, was declared a UNESCO World Heritage Site. A total of 198 heritage trees are peppered throughout the whole of Singapore, and are protected by the National Parks Board for conservation.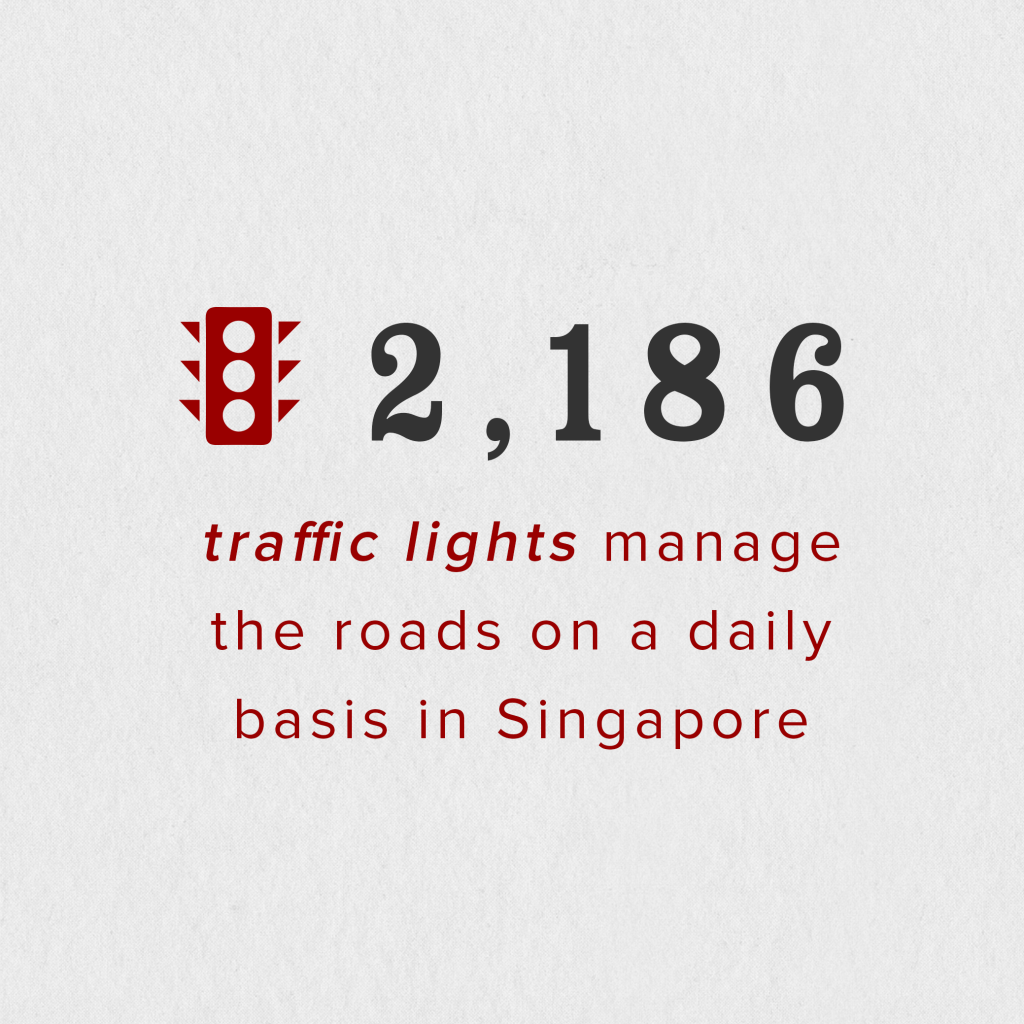 We rarely think about the everyday objects on our city streets. But it's interesting to know 2,185 traffic lights guide our taxi drivers home safely every day, keep our roads in order, and manage our pedestrians.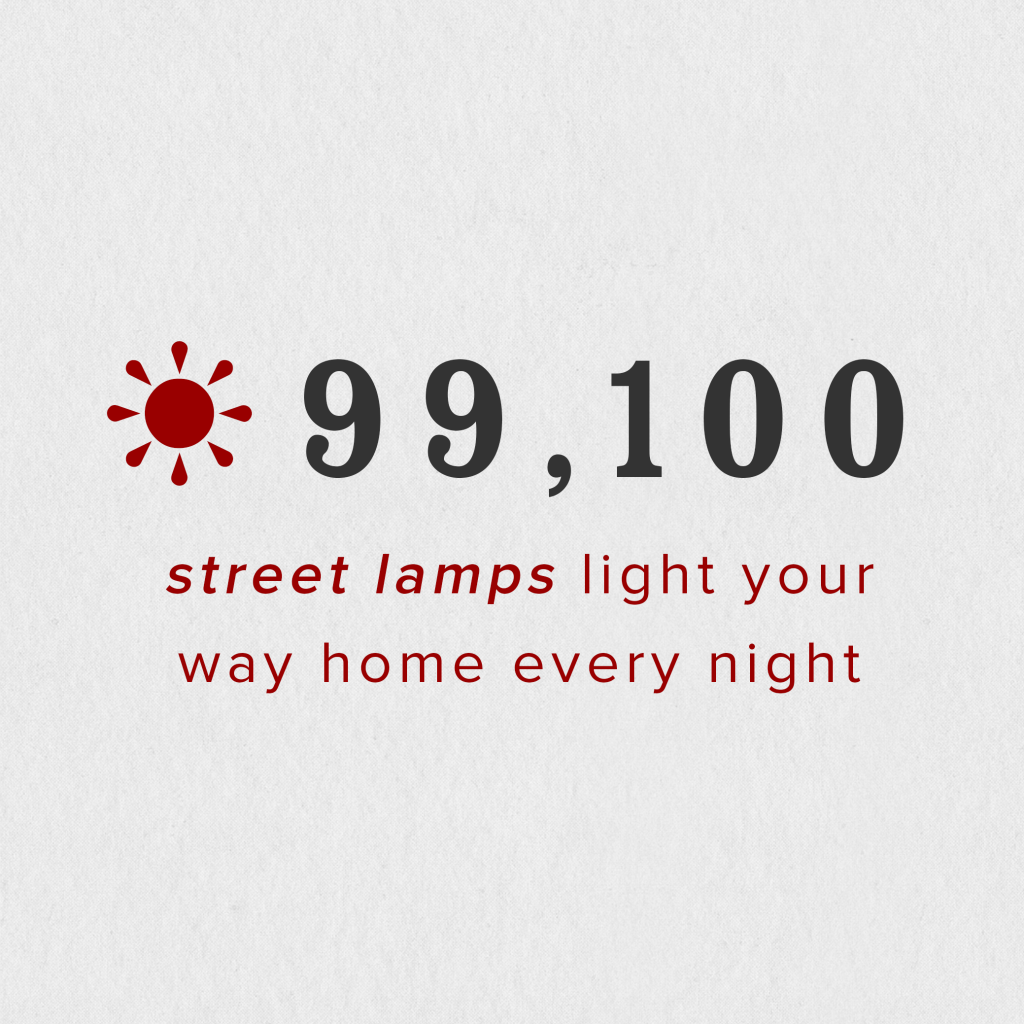 Known for being one of the safest countries in the world, Singapore never sees its streets in darkness, thanks to almost 100,000 street lamps that light up our roads. It's also heartening to know the government works towards reducing energy consumption too by replacing street lights with energy-efficient LED lights.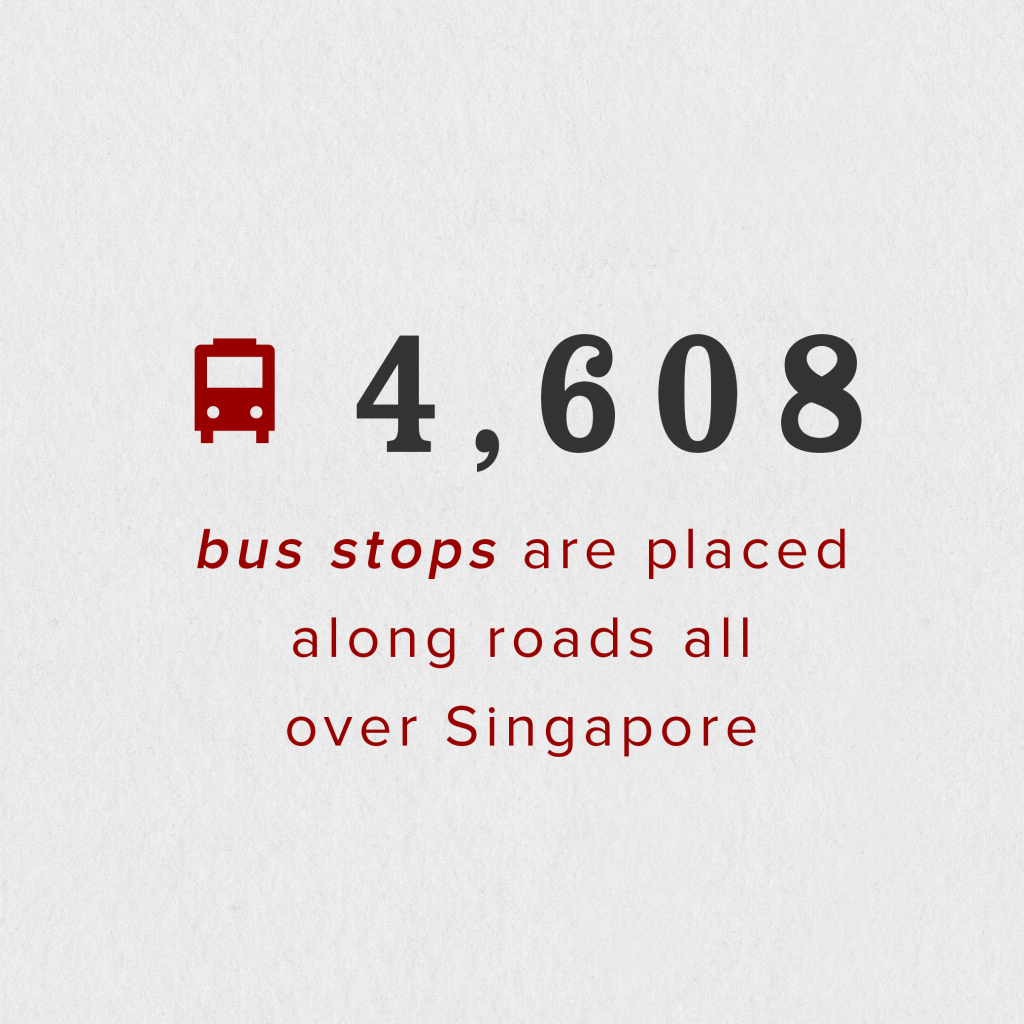 What would we do without our public transport system? 4,608 bus stops line Singapore's roads, with nearly as many buses in service.
For more unexpected facts, stats and infographics on Singapore, check out Singapore 365 by Husken-Ulbrich Books.