Don't be fooled by Ian 'Chunky' Poh's quiet demeanour and soft disposition. Watch him on the dance floor and you'll be surprised at the man in front of you: energetic, expressive and full of fervour.
In fact, this soft-spoken character is responsible for spearheading the locking movement in Singapore – a style of funk dance that inspired today's hip-hop dance styles.
Virtually unheard of a decade ago in Singapore, locking has gone into full swing today, burgeoning into a rich community of likeminded "lockers" representing Singapore in international competitions.
And we have Chunky's reserved nature to thank for it.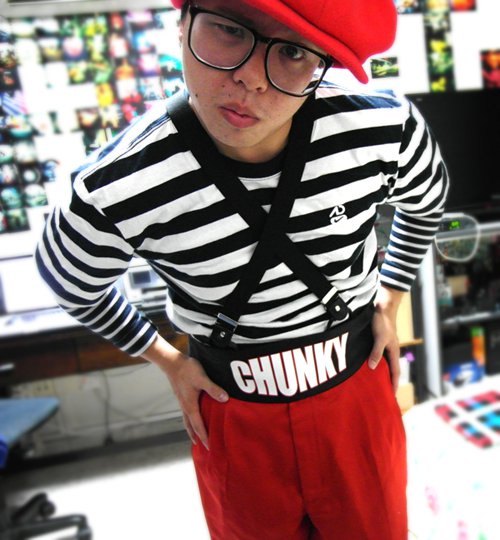 Never one for words even as a young child, he grew up with a lot of pent up energy, eventually developing an eccentric personality and rather weird hobbies. Dancing became his compensation; his outlet to express himself.
It all started with a show titled 'Break: The Urban Funk Spectacular' performed at the Singapore Indoor Stadium. Prior to this, he had never seen funk music and dance done together.
It was love at first sight for Chunky.
"The bright and colourful costumes were exclamatory, shouting and screaming at you. They played a James Brown record 'Get up off of that thing'. I was in the front row and it blew my mind, it hit me," he tells Contented in an interview.
"Nobody knew this but I stole the CD that they used for the show, we were supposed to buy it. It was a mixtape they used for the show and they were selling it. I was playing it at my friend's place and he said this is a James Brown song. So I Napster-ed the entire album because if you have one track you should have all the tracks. That was when I fell in love with funk."
Back in 2005, P2P softwares iMesh and Kazaa were two of only a handful of ways to get information on locking. He was already moving and dancing in Nanyang Polytechnic's dance club and had access to these moves but never knew they were associated to locking.
The birth of YouTube made it easier to share and access information but this did not come without public opinion and troll posts.
Filming his training and uploading these videos to YouTube met with vitriol and prejudicial remarks. "Oh I didn't know Jackie Chan could do locking," he recalls one of the many racists comments he received online.
Thankfully, a Taiwanese locker named Aga saw his videos and contacted him through MSN messenger. Eventually flying to Taiwan to meet his online mentor, he was shocked by the active locking culture there and came to realise Aga was the 'granddaddy' of Taiwan's locking scene.
"That's when I realised that locking is about unity and brotherhood. They all took care of each other like a family. And that tradition of unity lasted from the blacks in America all the way to Asia. After the 90-minute classes, the students would go to the cultural centre and just jam together for the whole night. Even the teachers would be there to freestyle with music and routines together."
His motivation to emulate this culture back here in Singapore came from that experience. There was no locking scene here in Singapore yet, with dance clubs and crews restricted by exclusivity to individual schools or clubs.
"It didn't fit the whole locking profile of being a networked family," he says. So he thought: why not build a community here?
He eventually went on to start the Lion City Lockers – an idea from someone who initially wanted to form a crew.
"But I felt the term Lion City represents our country and it shouldn't be a crew, it should be everybody. So I toured with a few friends around Singapore, giving locking shows, showcases, school dance concerts and open houses and it caught on," he says.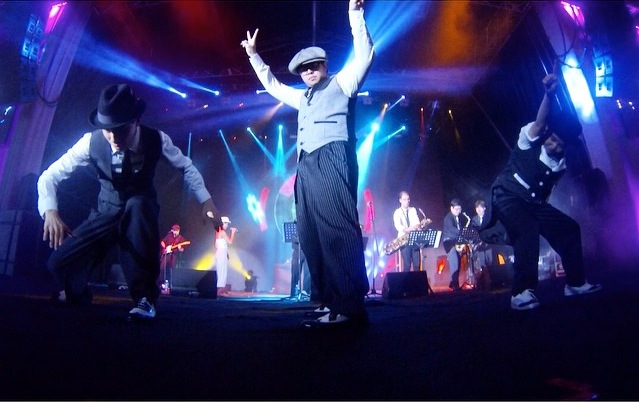 "Our Singapore dancers are pretty well travelled as well. They compete, they see, they come back and they get better."Ian 'Chunky' Poh
The popularity of these unique dance performances spread through word of mouth and online media. Weekly locking sessions and classes for the masses available over the next few years helped create a locking identity.
"Anybody at any skill level could come and enjoy locking together. If you could do the point and twirl, you identified as a lion city locker. That's how the community started," he says passionately.
He accredits much of the growth of the locking community to local locking outfit 'The Basic Fives', who has a huge presence in the local and international competition circuit, often bringing locking to the masses. "When people in Singapore think of locking, they think of The Basic Fives," he says.
Over the next few years, locking crews in Singapore began to sprout and compete locally and internationally, an achievement in his eyes as he describes how the locking community has grown from only a handful of people merely a few years ago. "It's a big deal compared to when it initially started with less than five people. It's getting bigger because of awareness and social media. Someone will teach someone locking."
Through travels to Japan, Korea, Taiwan and France, the world recognised Singaporean lockers. He stresses the magnitude of many of these competitions overseas, citing past competitions and accolades in namely the R16 World Finals in Korea and Juste Debout in Paris – a competition lockers regard as the World Cup of street dancing.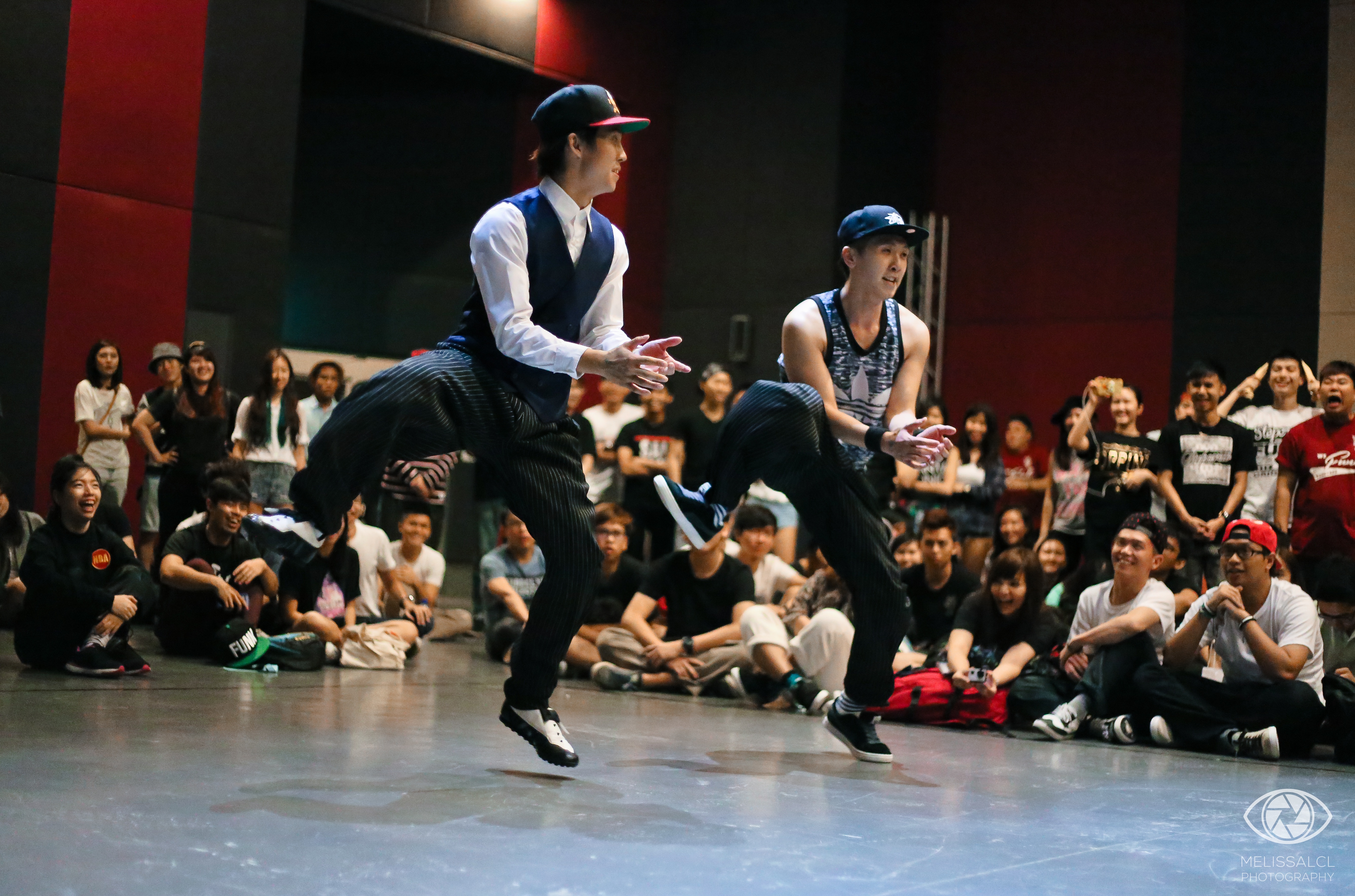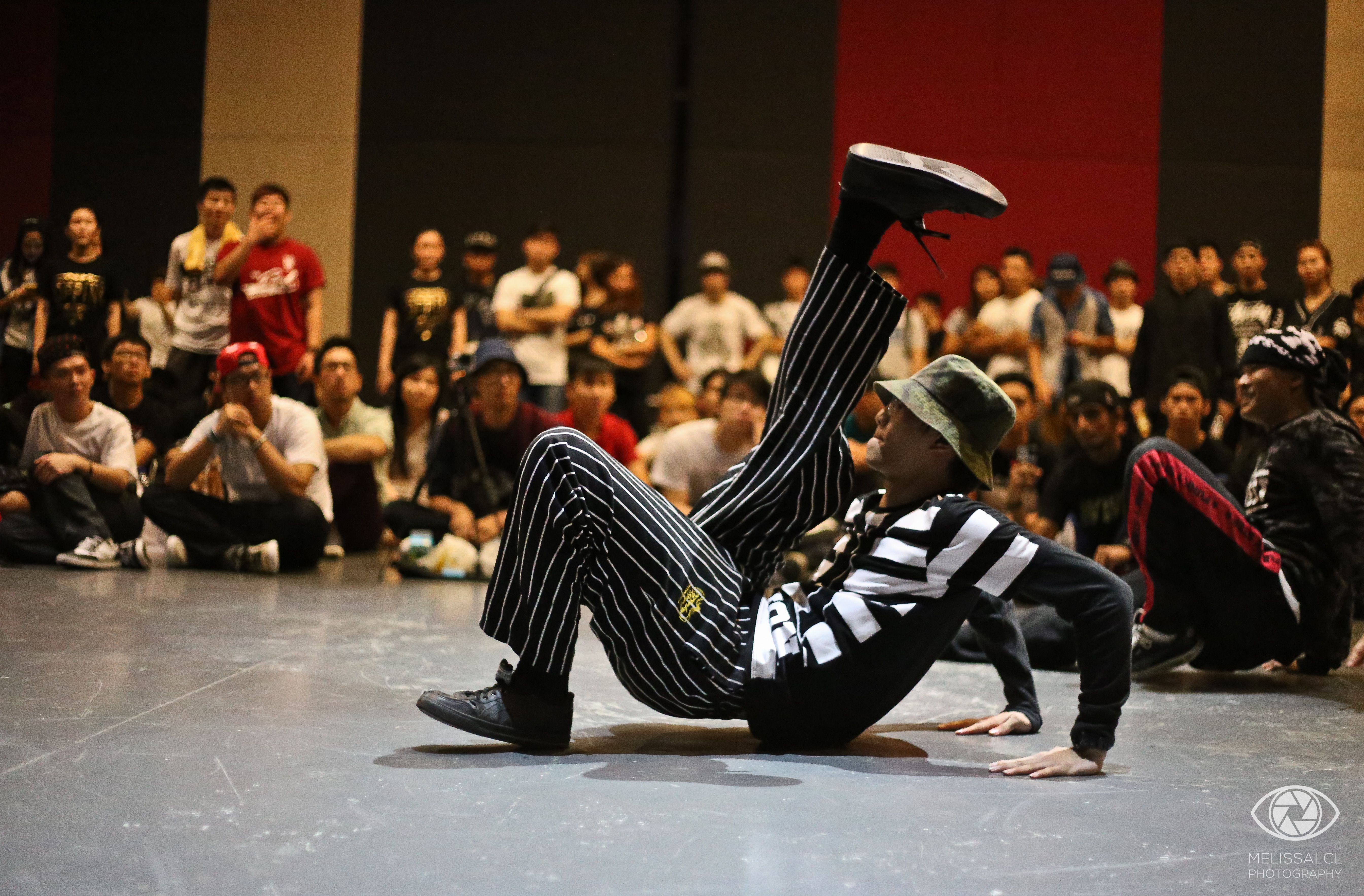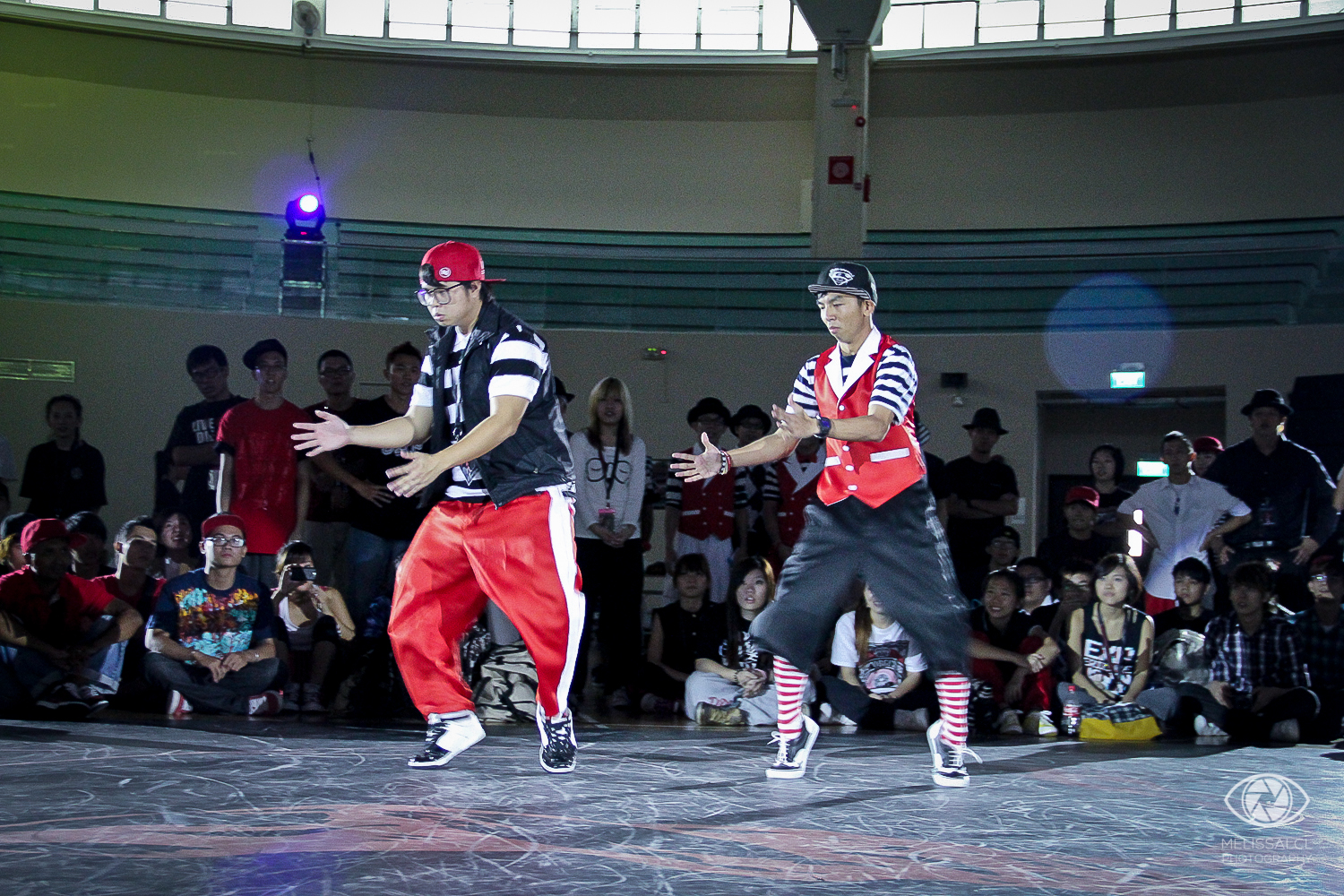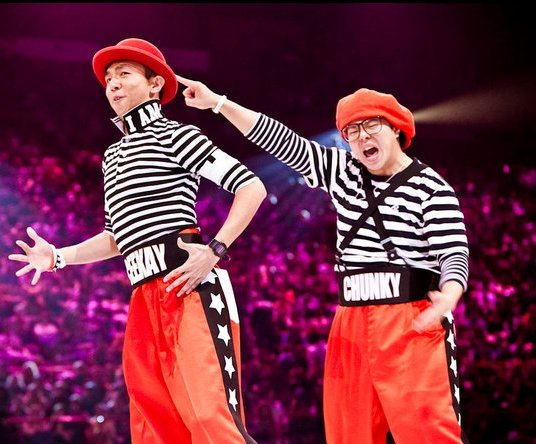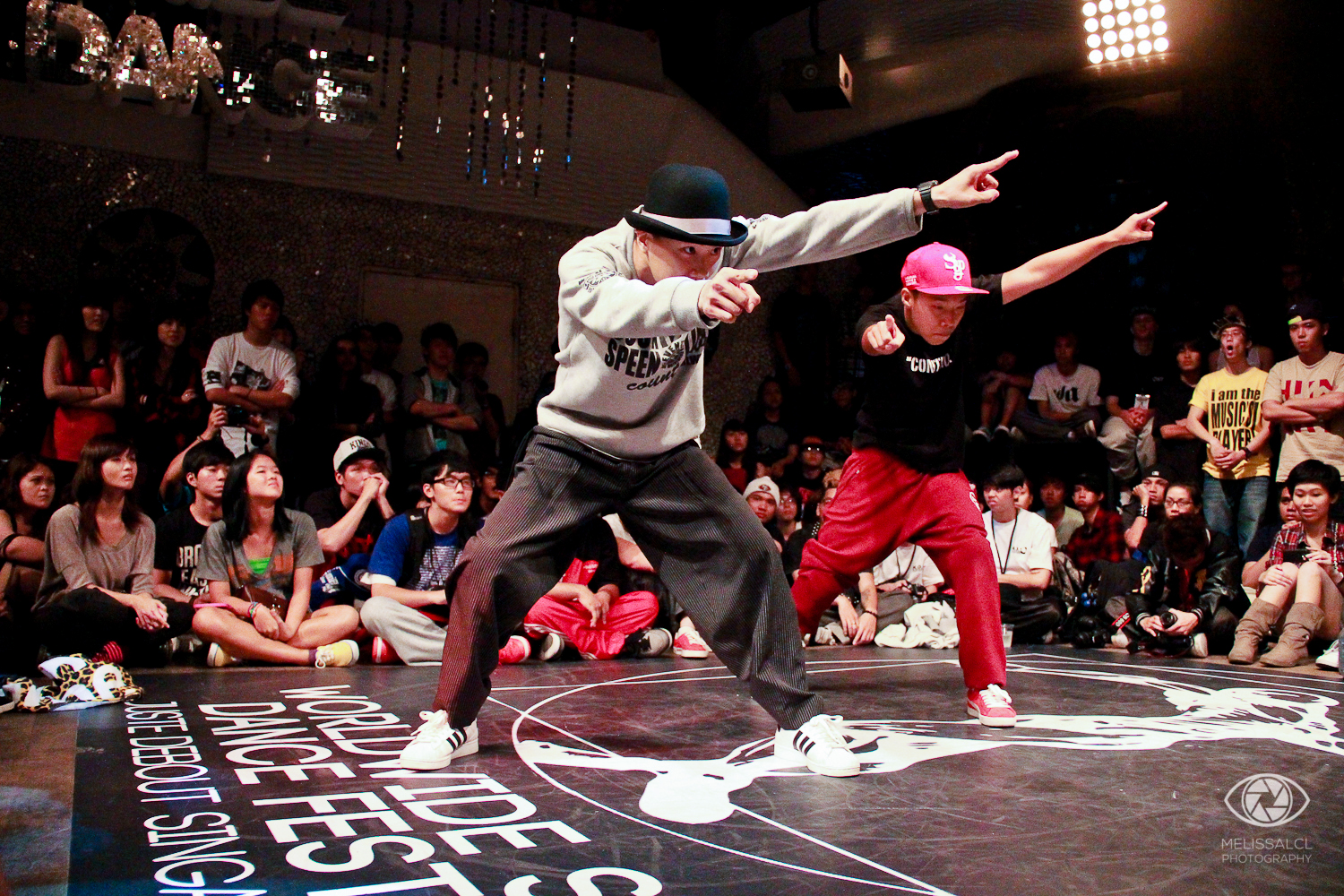 Back home, the Lockdown and Lock City competitions are events Ian speaks very passionately about. While Lockdown is a homegrown product, Lock City is an international city-based competition for which countries have to ballot to host its annual world finals.
Singapore was voted to host the Lock City finals this year, which will be held in conjunction with Lockdown 2015.
"This year is big because after 10 years, the entire world is coming to us. Looking back to a decade ago there were only three to five guys. We didn't formulate how to get here. Singapore's geographical location also makes it easier. People want to come here. We are very blessed."
"We just kept going, kept dancing, jumped at every opportunity, kept sharing and teaching classes. "Ian 'Chunky' Poh
However, he adds that even with the advent of social media platforms at their disposal, local media coverage is scant. "We've been performing well at Asian and world events. If we win then it'll be a big deal – otherwise, there will be no coverage. We even have good graffiti artists and good skateboarders but they don't make it to the news."
That's not to say the locking movement hasn't been able to grow and spread. The locking scene is self-sufficient, he proudly proclaims, as sponsors come in to help fund independent and underground events. He cites our local Lockdown as an example.
Lockdown grows annually, with studios offering special rates on rental and sponsors funding hair products and costumes. Unfortunately, even with yearly sponsorship, the growth of each Lockdown means a bigger turnout, equating to more expenses. "We don't downscale the event, it has always gone up and never taken a budget cut," he says.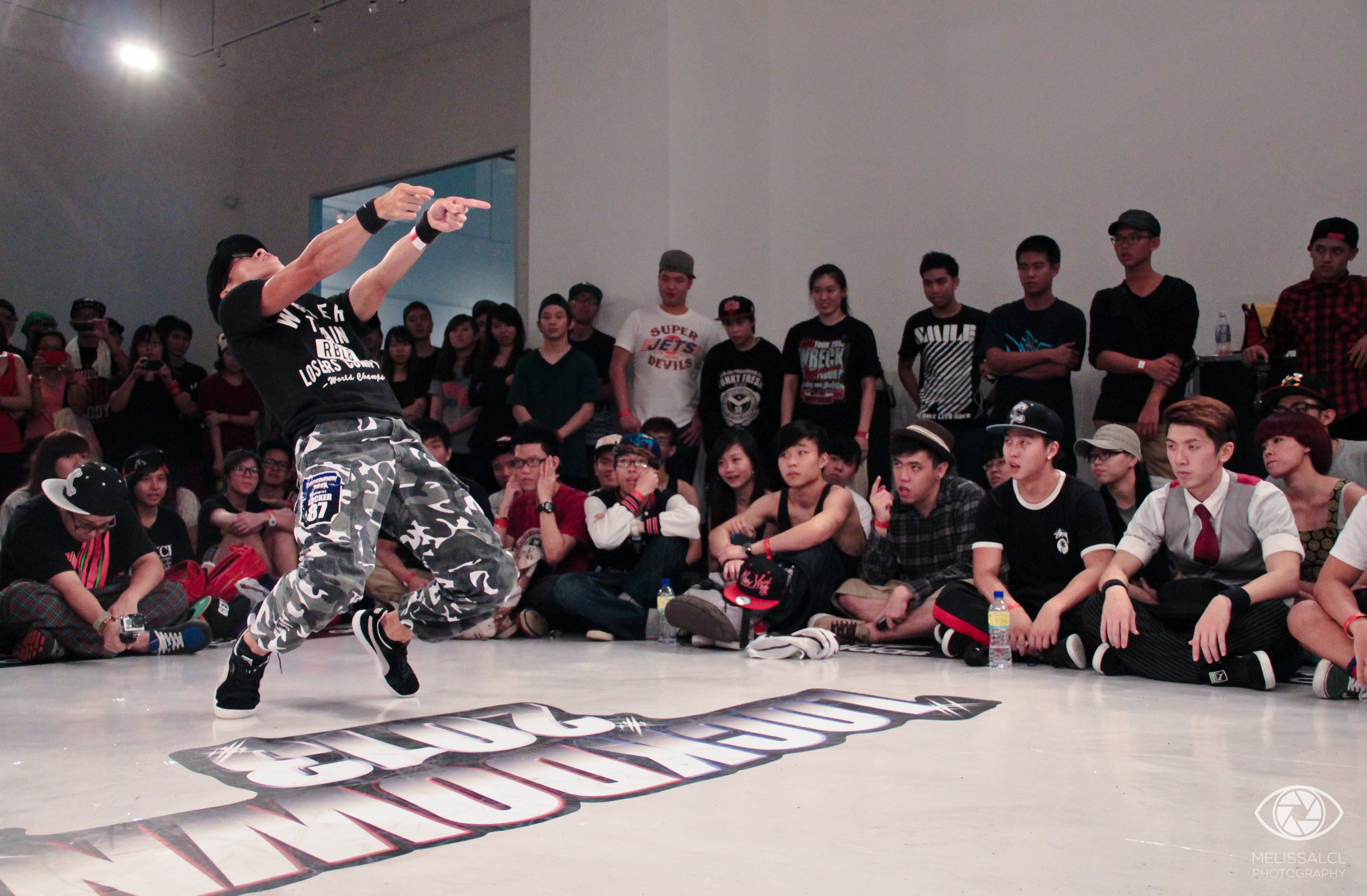 "We do it purely out of passion and interest. With each Lockdown we make a huge loss but we still continue and do it because this is where the community thrives."Ian 'Chunky' Poh
Still centered around locking, Ian's passion has moved away from competing and on to what he feels is going to help develop the future of locking: teaching children. "I've seen good things come out of that and I want to take it further, this is the next level for me, to challenge myself to use the tools I have to help youth," he says.
Coming from a contract signing just before his interview with us, he explains his future as an aesthetics and visual arts teacher, to inject positive energy through engagement with students from the technical stream who do not thrive in our rigid education system. "Our system is very academic-centered but this school is different and recognises people like us," he enthuses.
He excitingly tells us how he got the job. "Based on all I went through, they recognised my experience in dance. They want me to teach dance and movement. From someone who just started locking and performing, it led to getting a serious job. They didn't take the NIE guy, they didn't take the guy with teaching certificates, they took the dancer guy. To me, that is big."
Aside from being an influential figure spreading positivism, Ian's effort works towards breaking Asian cultural notions the public might have in pursuing or having a career in the performing arts. He stresses the importance of supportive family members and friends who acknowledge this is what he enjoys doing and is good at and the encouragement received to continue pursuing it.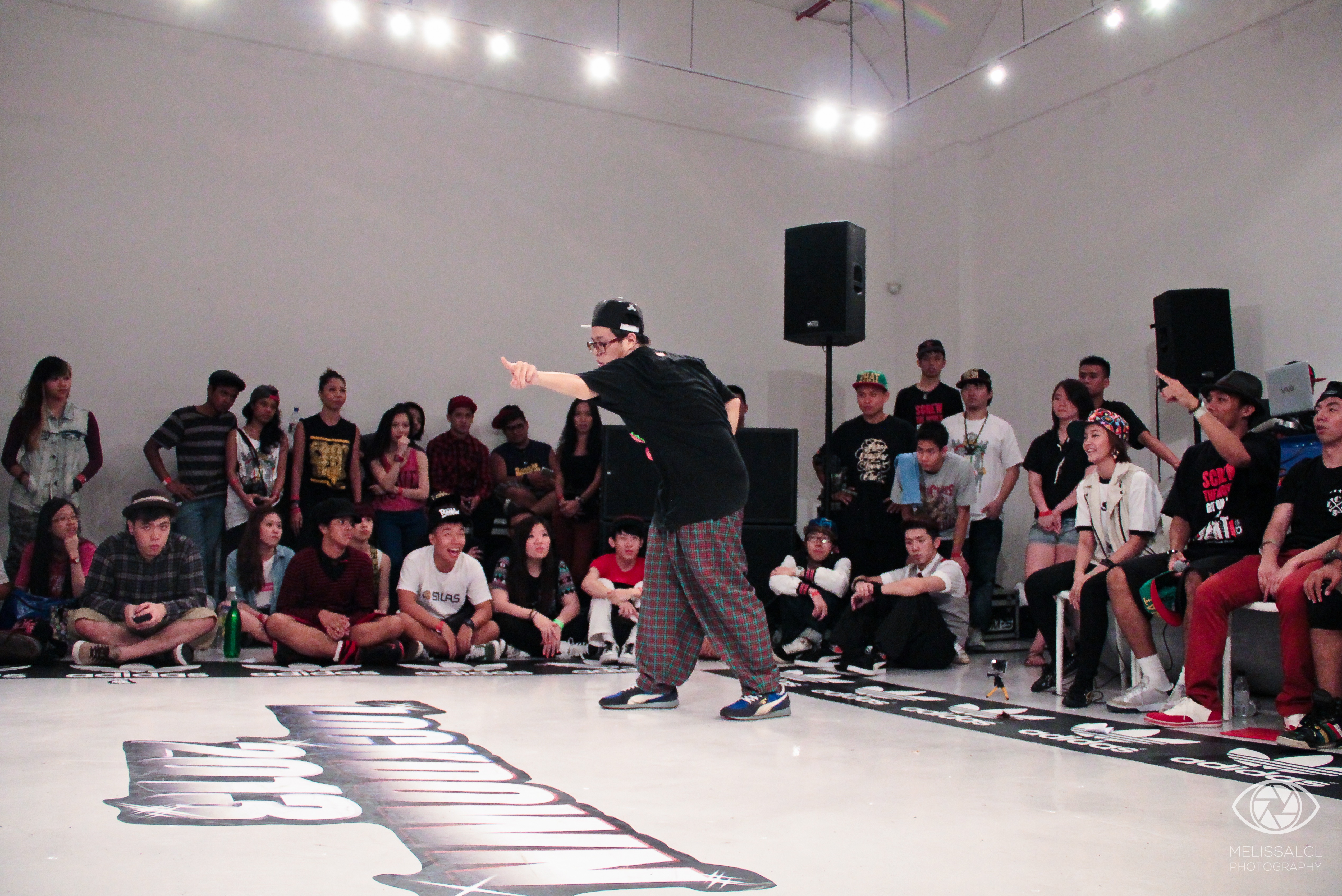 "When people say 'do what you love and the money will come', that's exactly what happened for me."Ian 'Chunky' Poh
"It's not that it doesn't work out for many, it's that they don't put in enough time. I gave five years of time and consistent effort. How many people would wait five years? People always say you can't make money from dance, it's the Asian mentality. Questions like 'Can dancing pay for a house?' get thrown at you. I'm not saying passion is enough to pay your bills. Putting in time and effort is also important, you have to do it for a long time. I'm very blessed everything came together."
That said, he continues to count his blessings and adds: "Ever since I started this locking thing, everything has fallen into place for me. And it's not because I'm a strategic guy. If you take this away from me, I think I don't have the aptitude for a corporate job."
"I got to travel all around Asia, even as far as Paris. I got to make new friends and see the world from doing this. If or when I get married or die, the wedding or funeral will be an international event," he says proudly.
But Ian exudes such a humble disposition he doesn't come across as pompous or pretentious, constantly crediting the expansion of the locking scene to many others who have shared his passion and journeyed with him.
All his travels and experiences come together to make him who he is today. He ends our interview with a moment of self-reflection:
"I saw the world through this dance form. My experiences all over the world have shaped the way that I am today. If not I would have conceded to the system a long time ago. But I'm not to the point of being a hippie. It's very close to my heart; I can be old and still be dancing. Just like when you wake up and brush your teeth, or when a dog goes down to smell the grass every morning, locking is my equivalent. It's how I live. It's my oxygen."
And moving on to teaching dance to youth is certainly a great step toward his future and the future of locking.
Check out Chunky in action with other Lion City Lockers in a 70s style funk music-and-dance ensemble at the Esplanade Waterfront, performing with local funk band Fungkimunkees.