It wasn't love at first sight when Lukas Szolc-Nartowski first set foot in India in 2001.
An impulsive idea to spend his last month of summer in an exotic land before starting university had found him in Mumbai at two o'clock in the morning, with no hotel booked, no itinerary in mind and no experience in a foreign country.
"I asked a taxi driver to take me to a cheap hotel. Of course I got hustled," he remembers in an interview with Contented. "I overpaid 10 times for a windowless hotel room from which I got kicked out early in the morning. With massive jet lag and almost no sleep, I had the spiciest breakfast in my life, then I got lost, almost got robbed and, in an act of desperation, hitch-hiked a truck not knowing where it was going. I just wanted to get out of this city."
Thankfully, his luck turned around. He fell asleep on the truck, waking up 17 hours later in the Pearl of the Orient: Goa, an admittedly more tourist-friendly destination.
By dawn, he was in a bungalow on the beach with a cold beer in his hand. Thus began his love for India.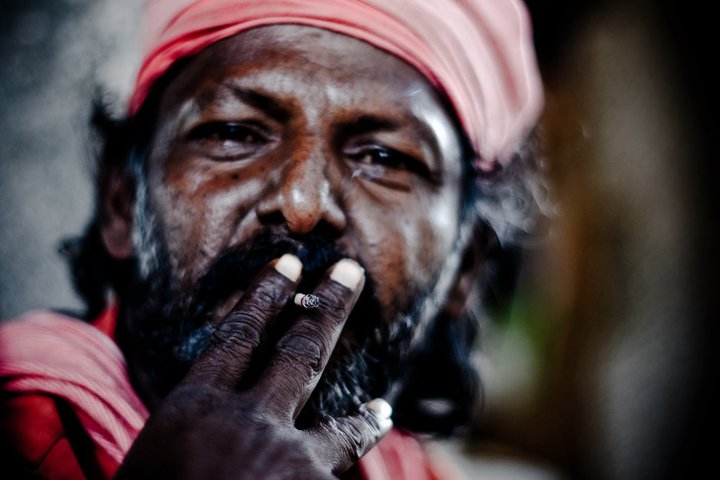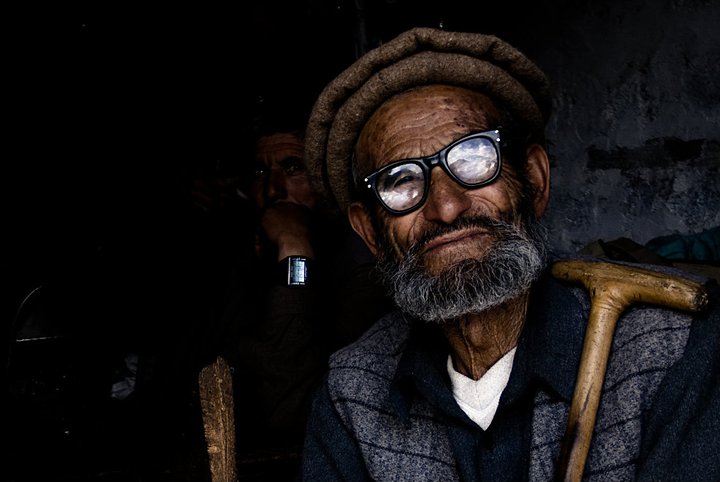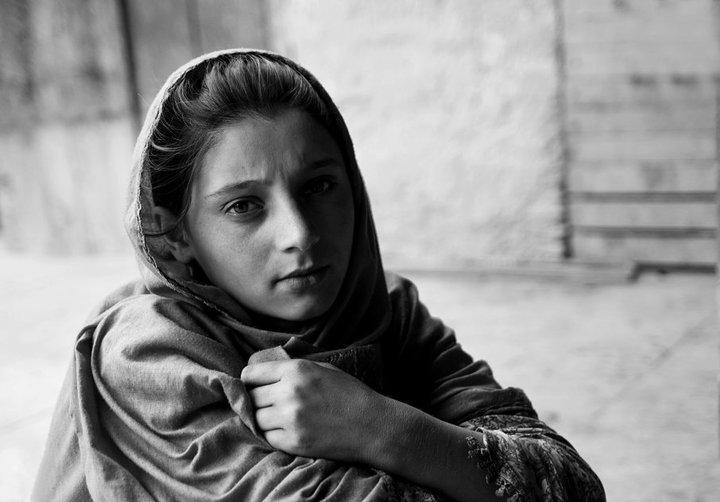 He eventually returned five more times over a span of 14 years, during one of which the Polish photographer – though he doesn't see himself as a professional one – decided to head towards Southeast Asia by land, which meant having to pass through Pakistan and China – the only route available at the time.
To say Lukas was a little… anxious about passing through Pakistan would be putting it a lightly.
"Pakistan gets very bad press and if you listen to mainstream media you might think the first thing that would happen to you after crossing the border is getting kidnapped and decapitated on YouTube," he says. "And that was what I was kind of thinking too. The plan was to get as fast as it is possible to China and not stop on the way too much."
Contrary to his fears, Pakistan proved to be one of the most inspiring, vibrant countries he had ever visited. And unlike his virgin experience in India, it was love at first sight.
"The first person I met in Pakistan was Umair Ghani, a photographer and writer – a very inspiring and wise person," Lukas shares. "The next couple of days were spent with Umair, learning photography and getting to know the city of kings – Lahore. They have this saying in Punjabi – You are not yet born if you have not seen Lahore."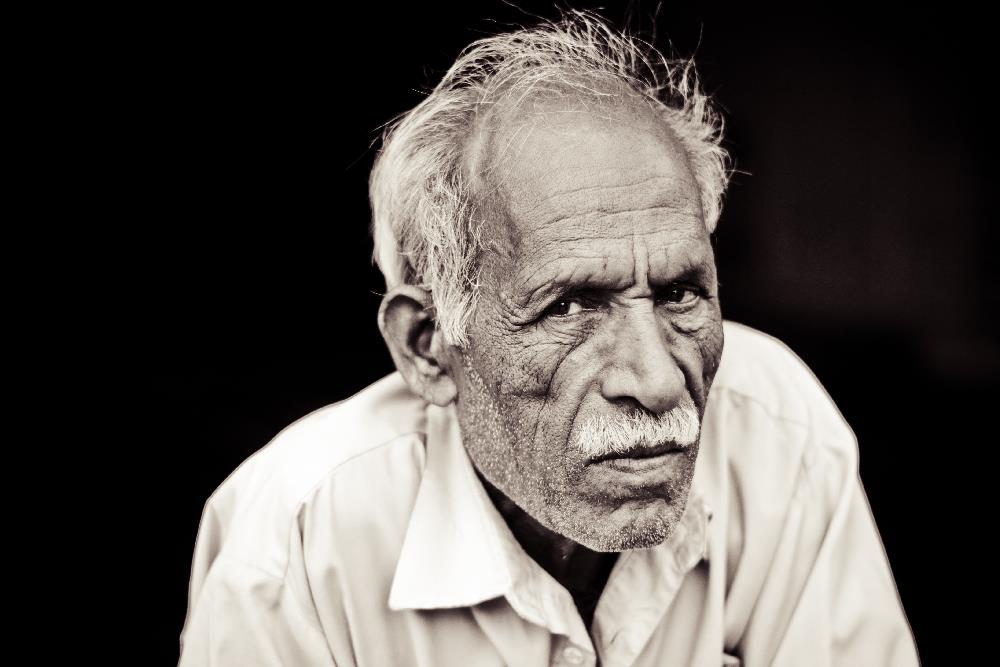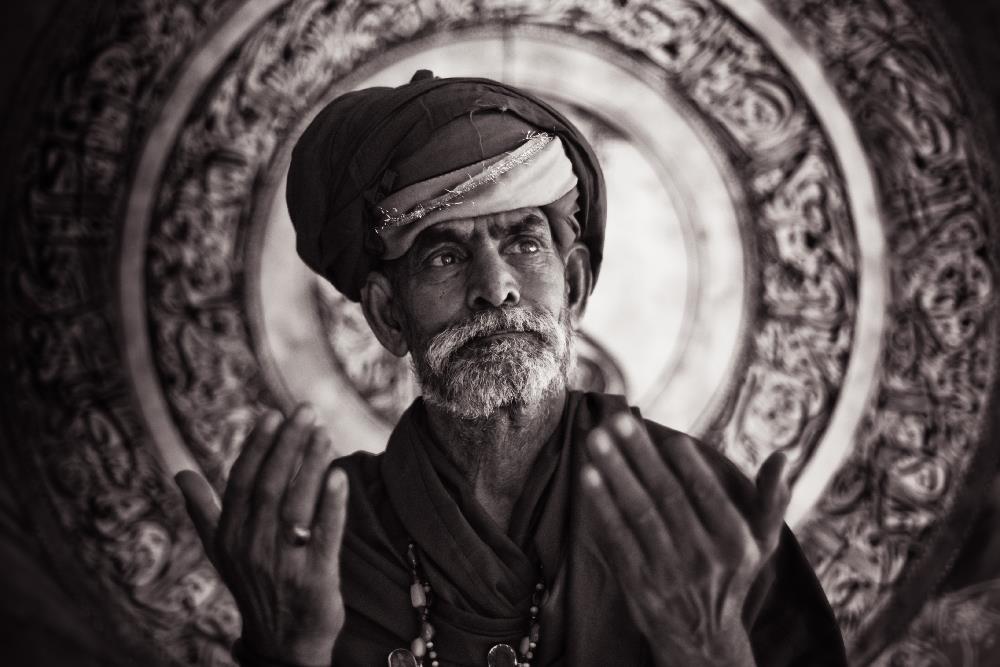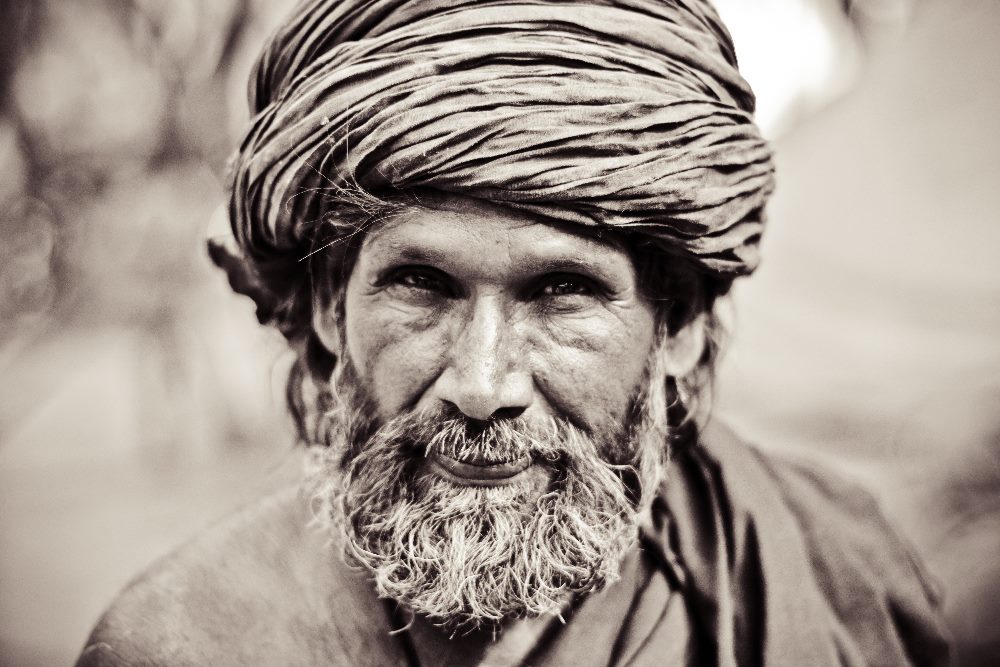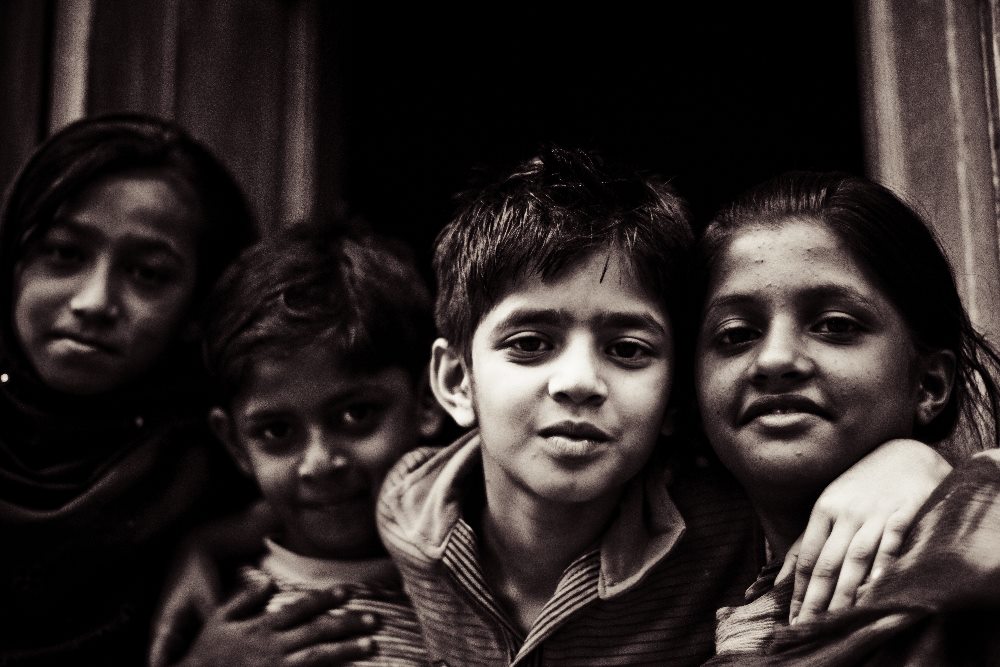 He managed to snag a used Minolta 50mm f/1.4 lens for $10 at a flea market in Lahore, which he fell in love with and continues to use to this day.
"It's just an awesome lens. A great piece of optics engineering. I love the sharpness and the colours it gives, and the bokeh is just beautiful," he says.
"Very few photographers use vintage lenses nowadays, going for more modern, faster and sharper ones instead. I do not feel like the picture has to be perfect, I like the pictures that "talk" and this lens helps me take this kind of pictures."
Over the next few years, he continued visiting Pakistan, a place he describes as magnetic. "I have travelled all over, from the beaches of Balochistan, through the deserts of Sindh to the northern areas and mountains of Karakoram and Hindukush, admiring this beautiful country with its unique and vibrant culture, and most gentle and welcoming people you can imagine."
That's not to say he hasn't had great experiences photographing in India, of course. One of his fondest memories of shooting in India was with the gypsy community in Pushkar and Thar Desert in Rajasthan, India, the birthplace of gypsies, according to Lukas.
"One day I was wandering down the streets of Pushkar and this girl stared shouting at me saying that I took picture of her yesterday and she wants money. She was sitting with small group of her friends in a shadow of banyan tree by the lake," he shares.
"At the end, when it was time for me to leave Pushkar, I offered them money. I felt it was a good way to show my gratitude especially because some of them were beggars. They refused to take it. I felt accepted."Lukas Szolc-Nartowski
"They all had this strange aura of mysticism around them as if they didn't belong to our world. She kept on shouting and cursing me. I told her that I'm happy to give her money but wouldn't she like it better if I bought them all a cup of chai each."
So he ducked into the nearest restaurant and ordered a tray full of chai cups. Naturally, the waiter wasn't pleased about serving the gypsies – "but in India you can resolve 99% of issues with a backshish," Lukas says candidly.
Funnily enough, that was the beginning of a friendship between Lukas and the group. He sought out the group every day with a tray of chai-tea and his camera.
"We talked a lot. I learnt a little about their way of life and they were happy to pose for the pictures. At the end, when it was time for me to leave Pushkar, I offered them money. I felt it was a good way to show my gratitude especially because some of them were beggars. They refused to take it. I felt accepted."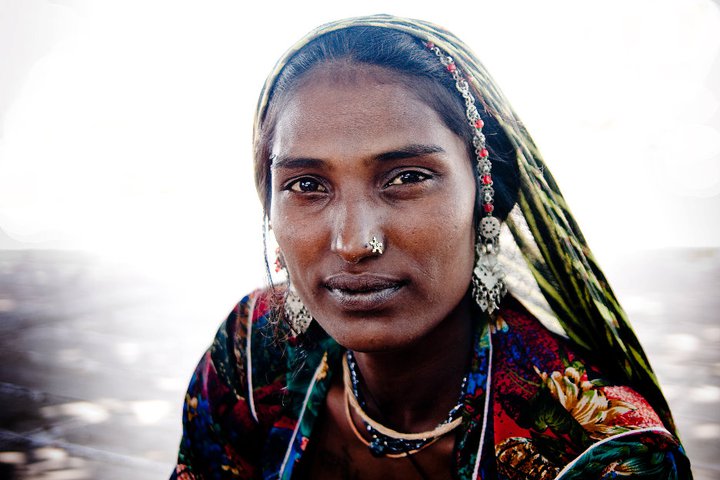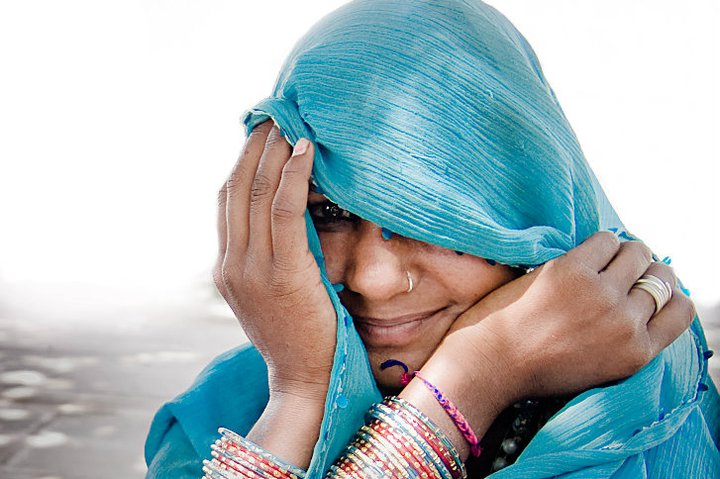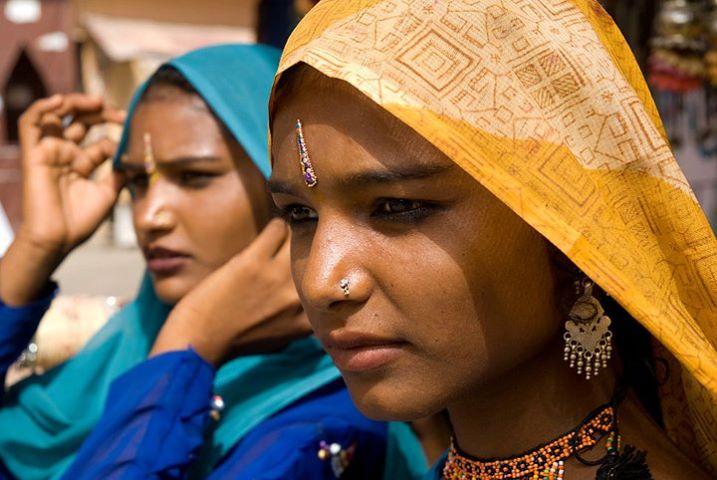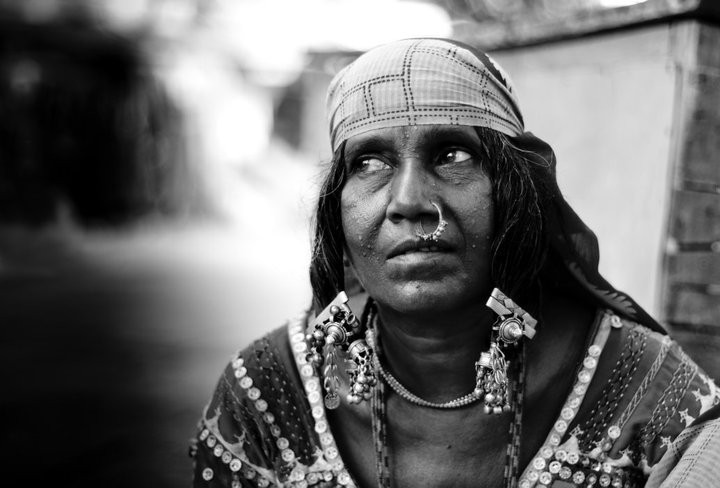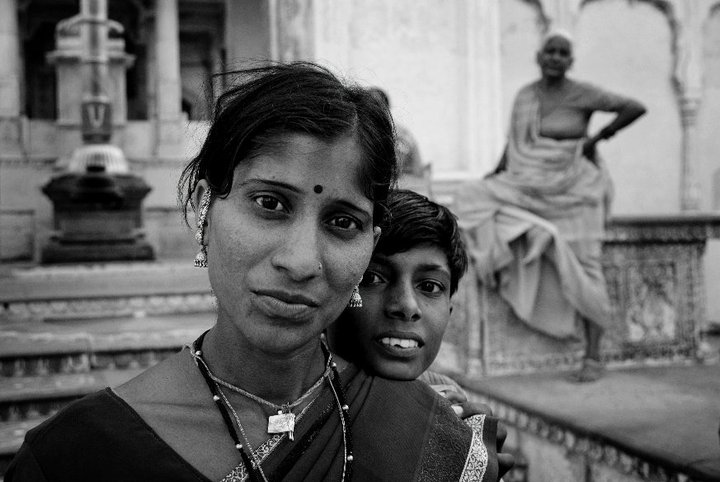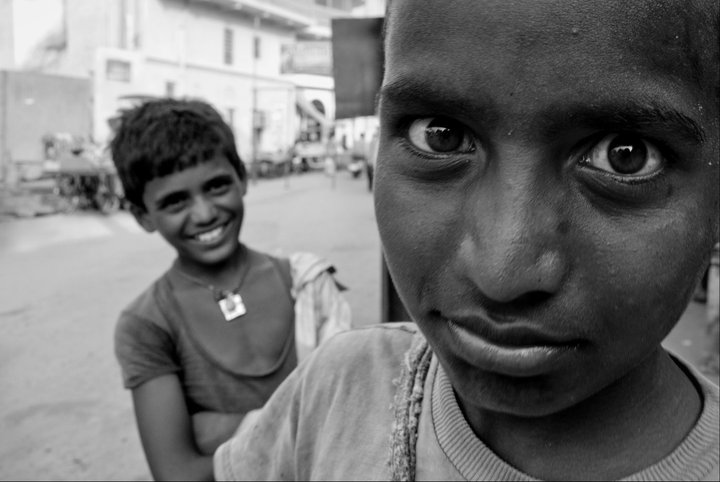 He doesn't always have the luxury of spending days with all the subjects of his portraits though. Not that he minds – so long as he feels he manages to capture the essence of their personalities.
"I do not really choose subjects – at least not in a conscious way," he ponders. "After arriving to a new place I take the time to go through the narrow streets looking for inspiration. Then, once I'm comfortable enough with the surroundings I keep coming back while waiting for the good light and good opportunity to take a picture. I find these focused moments very relaxing and a bit meditation-like."
"I always ask for permission before taking a picture of a person. I try to spend time and get to know the people that I'm photographing. Sometimes its 30 seconds, sometimes it is a couple of days – just enough to catch a fraction of their soul."
It's precisely because he doesn't actively search out specific character-types for his portraits that you get an eclectic mix of personalities in his works, though he does note that people in India and Pakistan are more welcoming to the idea of being photographed than any other country he's been in so far.
A well-travelled man of many talents, Lukas has worked as a roofer in Sweden in his younger day; served as a fixer and set manager with a TV crew that took him across Asia spanning Thailand, Malaysia, Indonesia and Pakistan; and, now, runs a dive centre in Bali.
Yet, he doesn't see himself as a "traveller", so to speak.
"It just so happened that I travelled a lot, with no plan and no agenda – just the experience, meeting people, learning some things and opening my eyes [to new experiences]," he says. "Recently I have settled in Bali where I run a small dive shop and it feels like I will stay here for a while. The only place that is still magnetic for me is Pakistan and I hope I will visit it again."
Rest assured, you will be seeing more of his photographic works as he's currently dabbling in underwater photography.
"My business partner in Bali is very talented underwater photographer. This is a whole other school of photography," he offers. "Nothing is the same: equipment, light and the objects of focus – all totally different from what I have learned so far. I'm really looking forward to learning this new photography skill in the near future."
And we can't wait to see the photographs that will come out of it.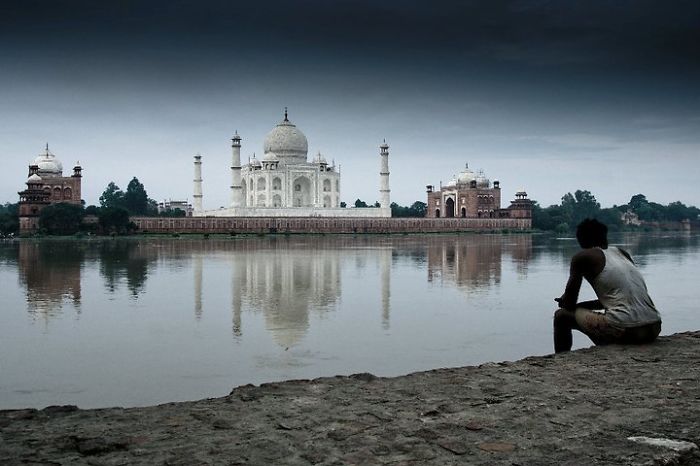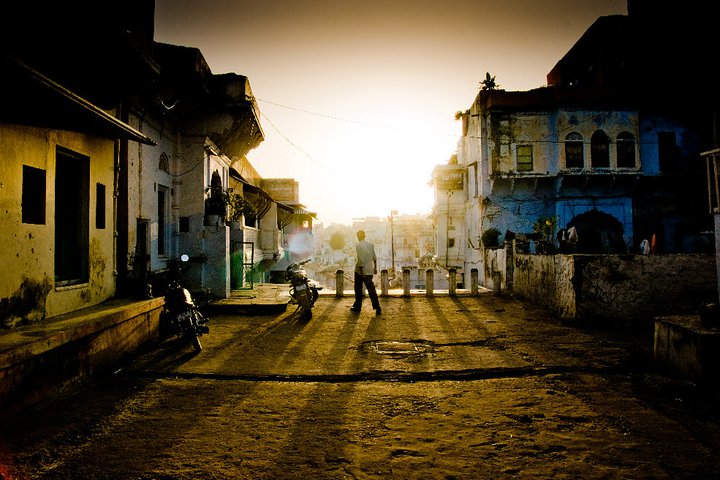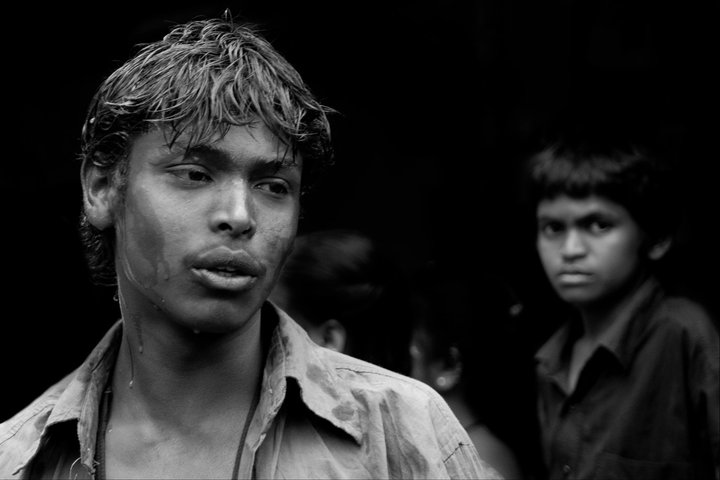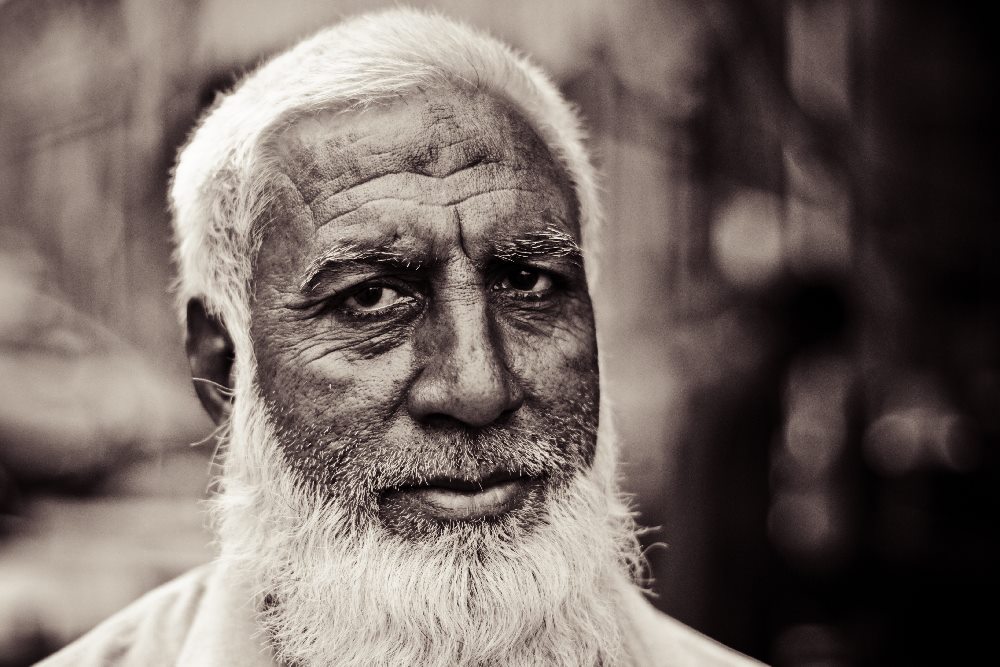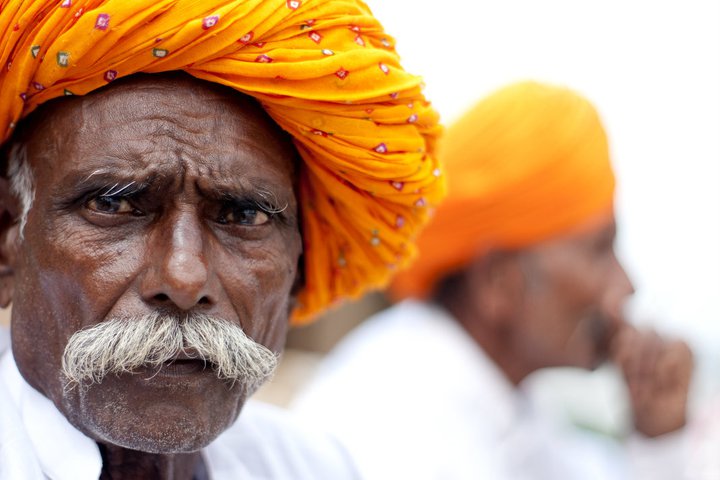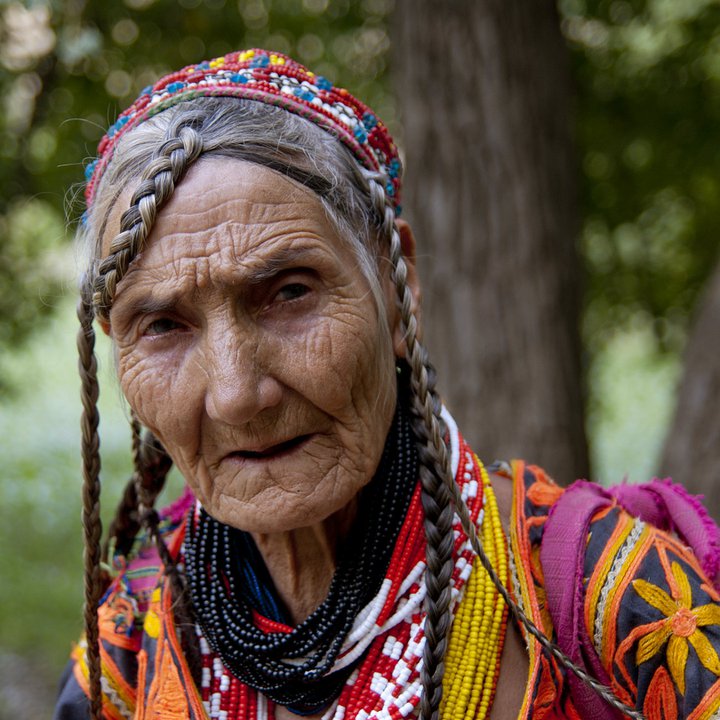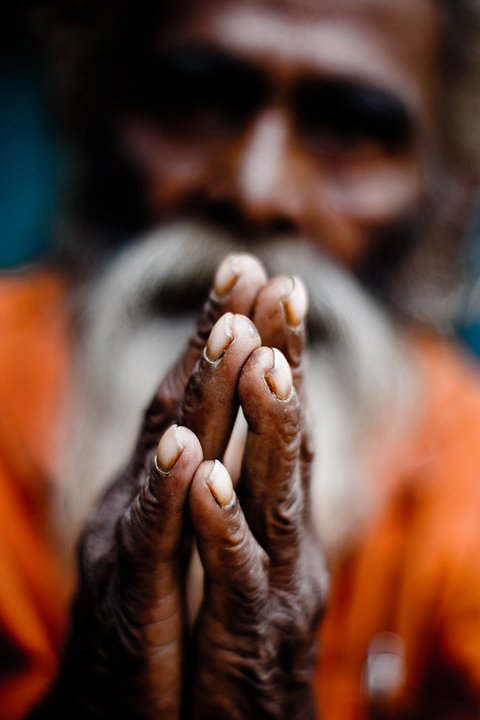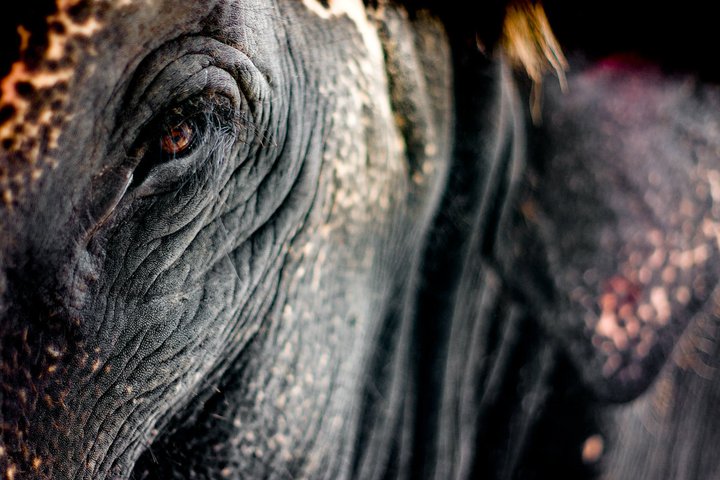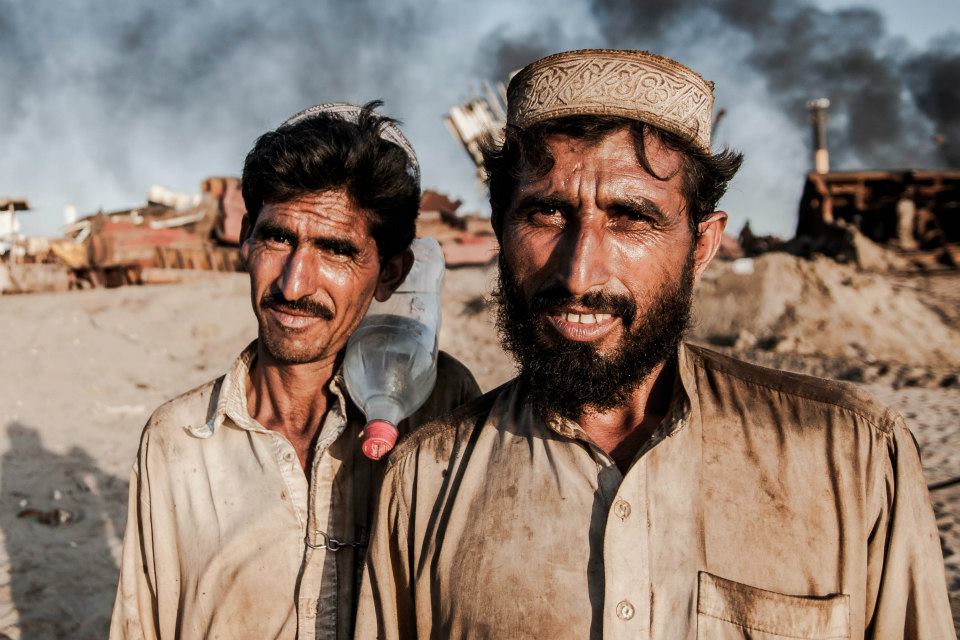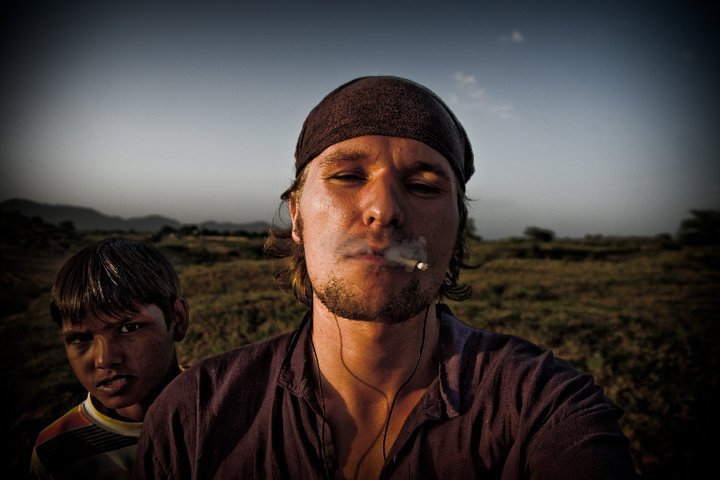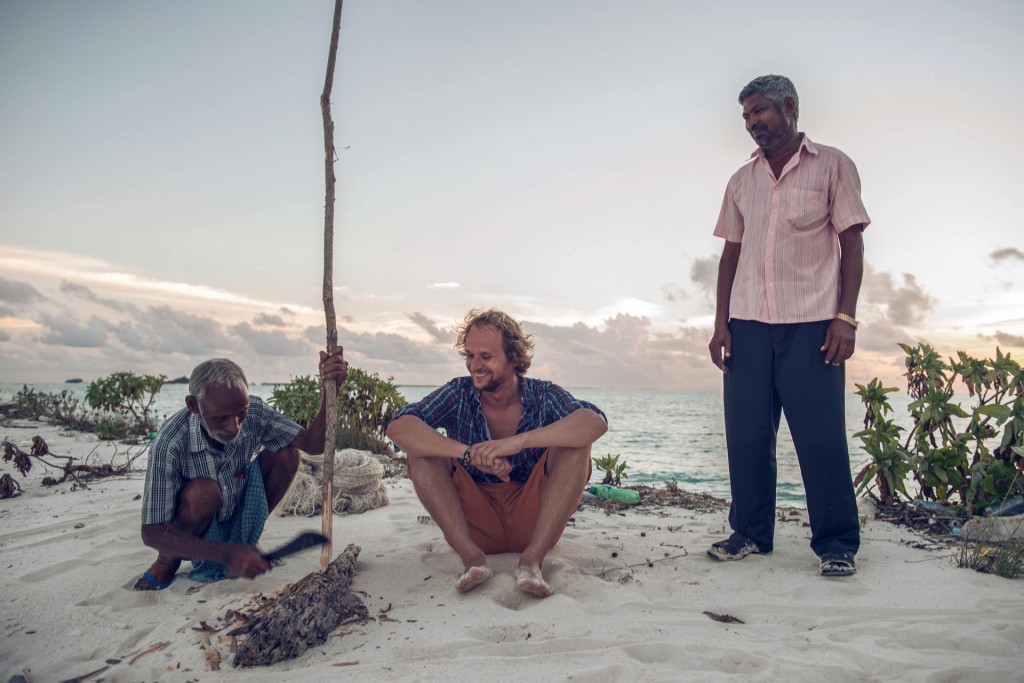 Lukas currently runs Bali 2 Dive, a dive shop located in Bali.