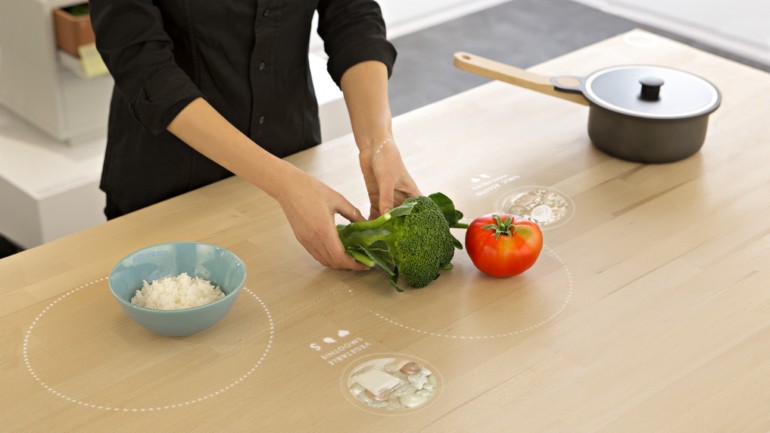 The predictive text input feature in Google and our smart devices might be considered intuitive technology (though highly irritating and bothersome to some), but how else are we making technology work for us in a seamless, smart and really intuitive manner?
Enter IKEA, who recently revealed the Concept Kitchen 2025 done in collaboration with design firm IDEO London and students from Lund and Eindhoven universities.
In what could possibly be the coolest design brief ever, the students were tasked to conceptualize a futuristic kitchen based on their own assumptions of what life would be like in 10 years. Based on the students' research, experiments and ideas geared towards an eco-friendly lifestyle, IDEO London then turned them into prototypes.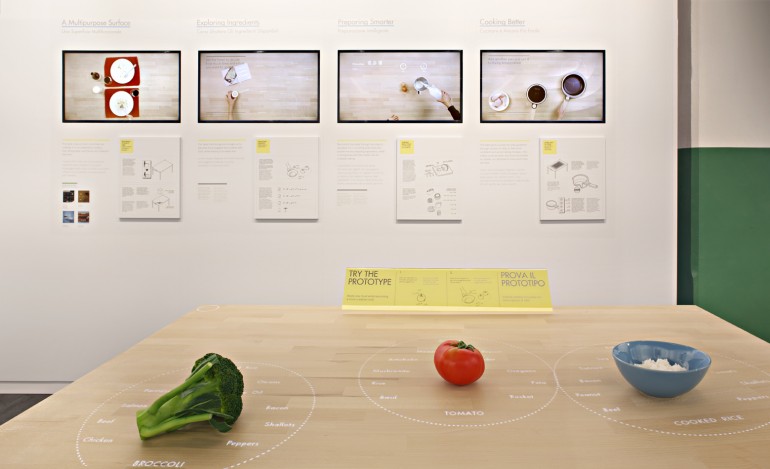 The plain table doesn't look out of place at an IKEA showroom, but the magic of the Concept Kitchen 2025 lies in its overhead camera and projector, which picks up what is placed on the table and projects relevant graphics onto the surface to aid the user.
See how Concept Kitchen 2025 works in detail:
Before you get too excited and carried away, the Concept Kitchen 2025 is currently just that – a concept. We guess some things are too good to be true.
Images and text sourced from Gizmag.