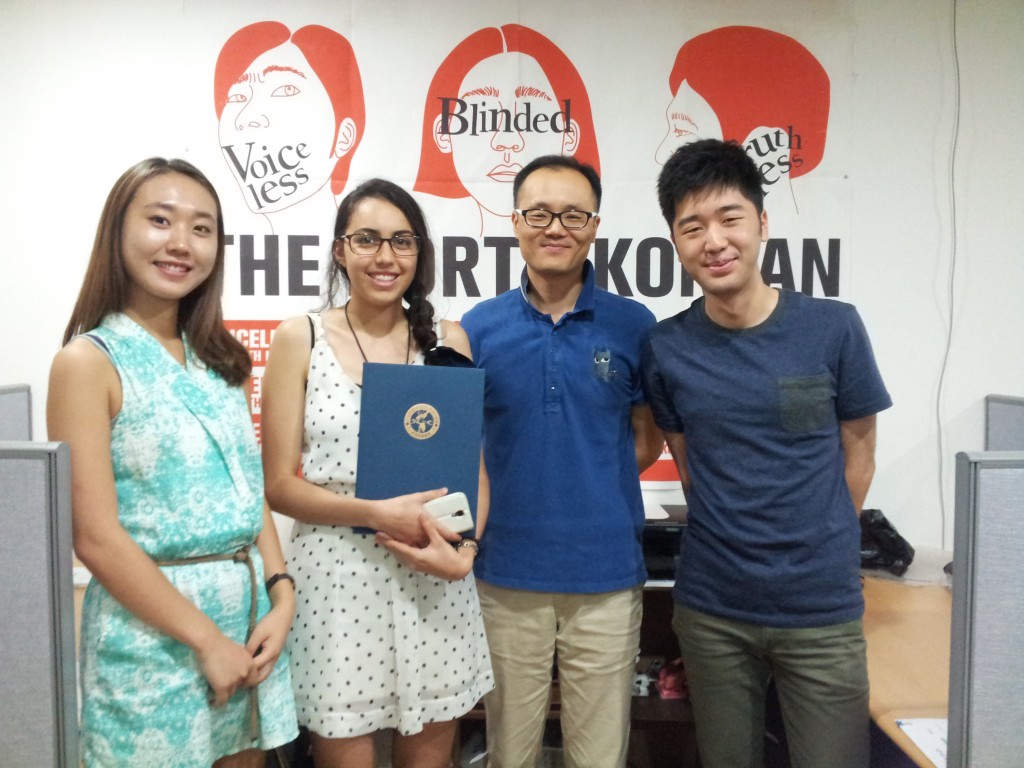 When we first met, Hanna readily admits that she was ignorant of human rights issues until she was a junior in high school, where she attended a fundraising event hosted by Compassion in Baltimore, MD. Watching a video of children thanking their sponsors, she was moved to start sponsoring a girl in Tanzania after getting her first job in college. It was from then on that Hanna was keenly interested in learning more about human rights issues, and participated in international volunteer service programmes in Mongolia and Mexico.
In 2014, while a fourth year major of Criminology and Criminal Justice at the University of Maryland, USA, Hanna jumped at the chance to intern at PSCORE in South Korea. Together with fellow interns on the Education Team, she managed one-on-one tutoring and weekly English classes by matching teachers and students together. Apart from interviewing the students and teachers for a human rights exhibition in South Korea, there were also administrative tasks like revising English textbooks or helping other teams if needed.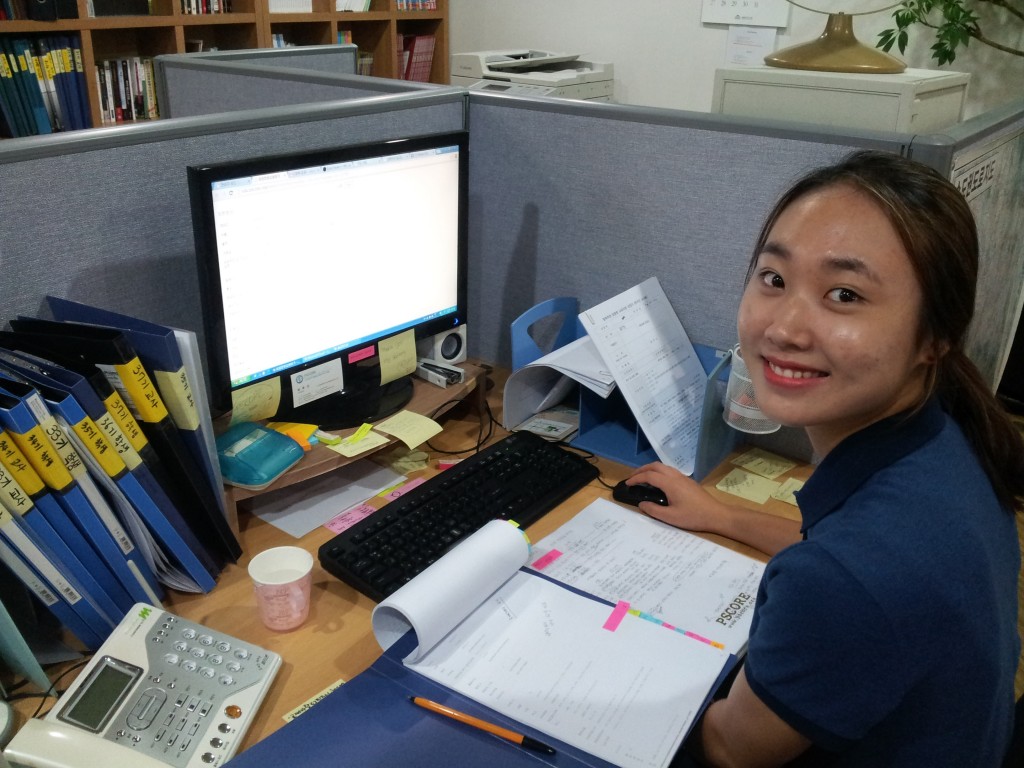 When pressed to describe the core of PSCORE, Hanna explained that the organisation believes in supporting the education of the North Korean defectors living in South Korea, as well as their basic human rights in society. They firmly believe in calling for greater international interest and participation regarding the affairs of human rights in North Korea, and try to visit the United Nations (UN) Headquarters yearly to draft reports of the harsh living conditions in North Korea.
Having interacted with the North Korean defectors who have risked their lives to escape and are determined to start afresh, Hanna shared that she was touched by their courage to pursue their dreams and determination to assimilate into South Korean society. Understanding their plight has motivated her to change the misconception of non-government organizations (NGO), where many people think the donated money is spent on the salaries of the organisation's staff.
"I guess it isn't wrong in a way, since we need to have some budget to pay for the office facilitation fees, if this could be interpreted as a benefit. However, we are trying to ask for more donations from citizens so we can obtain independence from other institutions such as the government."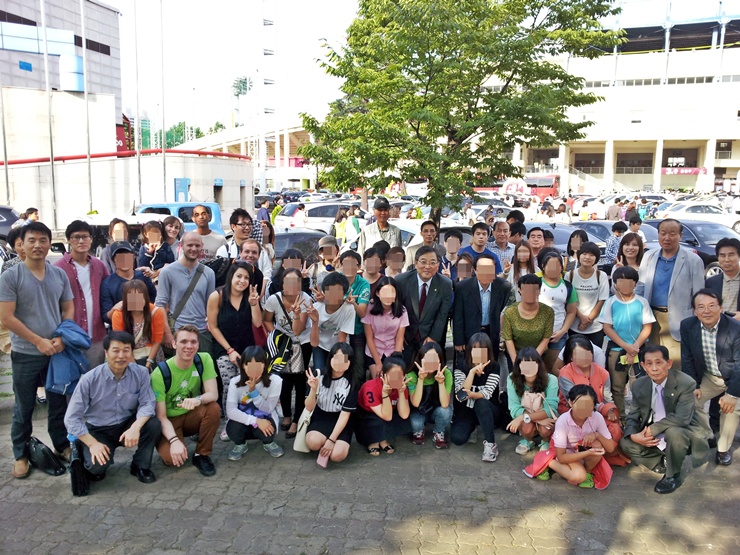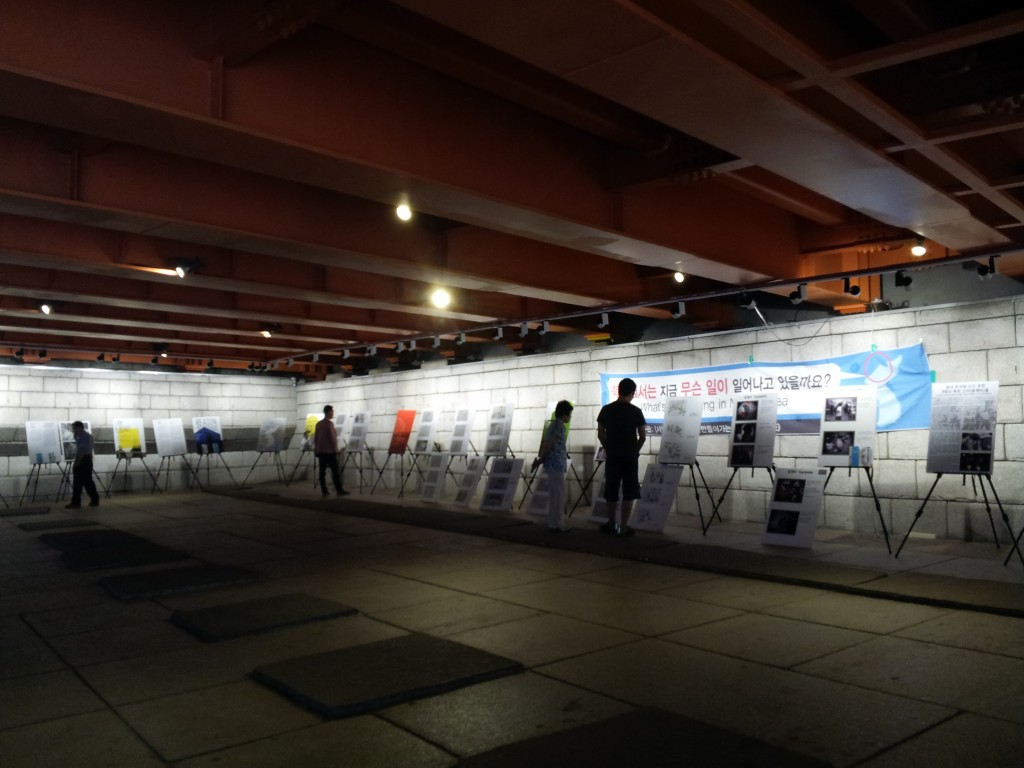 One of the joys that pushed Hanna to persevere through bad days were watching the students actively participating and learning in their English class, as well as the satisfaction from a job well-done.
"Of course I'm human and when someone acknowledges my work, this pushes me to do better…someone just delivering a thank you message, or an acknowledgement of having good tutoring teams."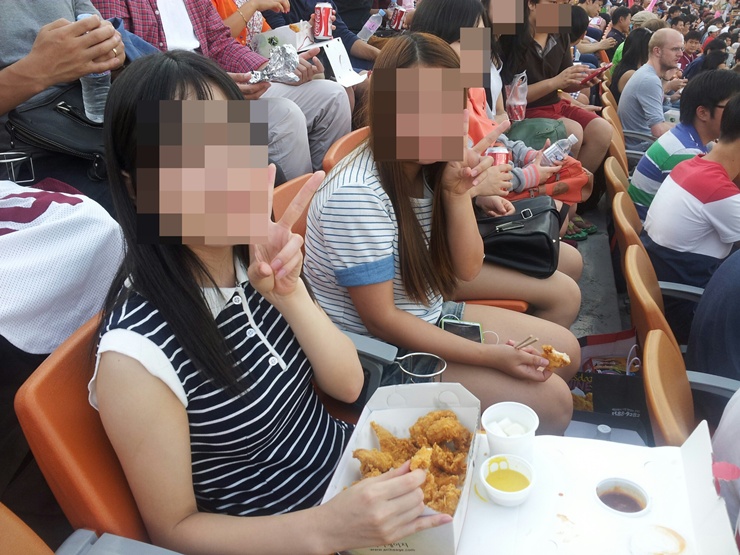 Through her time with PSCORE, Hanna has had more knowledge in how NGOs are run, and is keen to establish a career in international development.
"If you can't devote your heart to your work community and don't possess a passion to embrace people of all various backgrounds, it could be a very difficult field for you. Your efforts might not all pay off, but there is at least one person somewhere appreciating your hard work!"
Images courtesy of Hanna Cho and PSCORE.