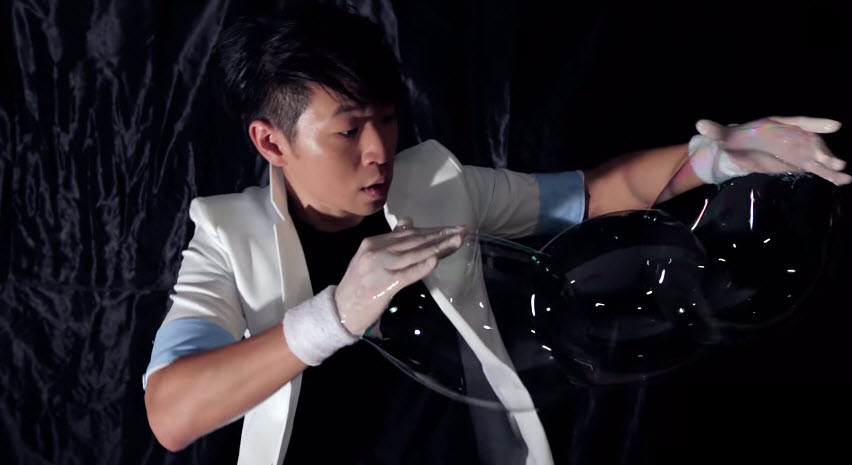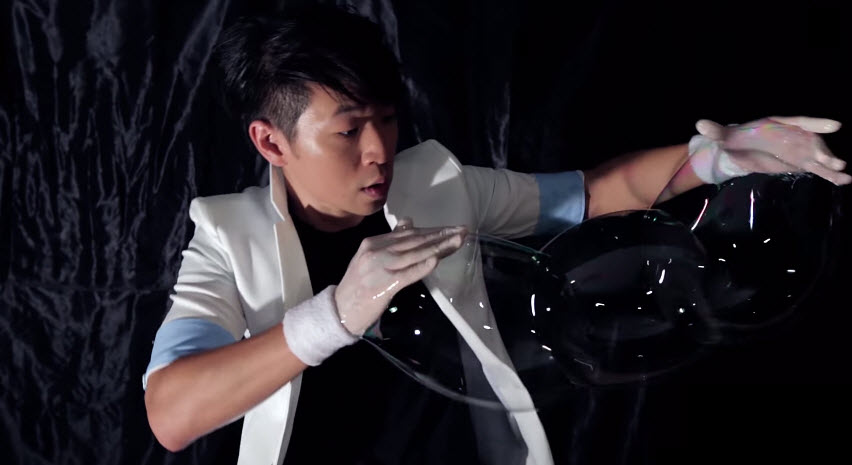 Talent comes in many forms. And in the case of Taiwanese artist Su Zhong Tai, it comes in the form of… bubbles.
No kidding. The bubble artist takes bubble blowing to an entirely new level, playing around with smoke, lights and, of course, bubbles to create what can only be called performance art.
In a video by Kuma Films, Su juggles, blows, strings and otherwise artfully arranges his effervescent material in mesmerising movements, displaying awe-inspiring control over his works.
Currently, Su is the proud owner of three Guinness World Records, namely that of the longest hanging bubble chain consisting of 30 bubbles, the most soap bubble domes created inside one another at 15 bubbles, and most recently, the most soap bubbles successfully blown inside a larger soap bubbles. The number of bubbles? An impressive 779.
As beautiful as his bubble blowing may be, it's not all art as the making-of video by Kuma Films reveals that careful consideration of the air humidity is required for Su's bubbles to work at optimum level.
To achieve this, water vapour is released into the room, with assistants keeping a watchful eye on the humidity levels in the air.
Watch his amazing feat here: