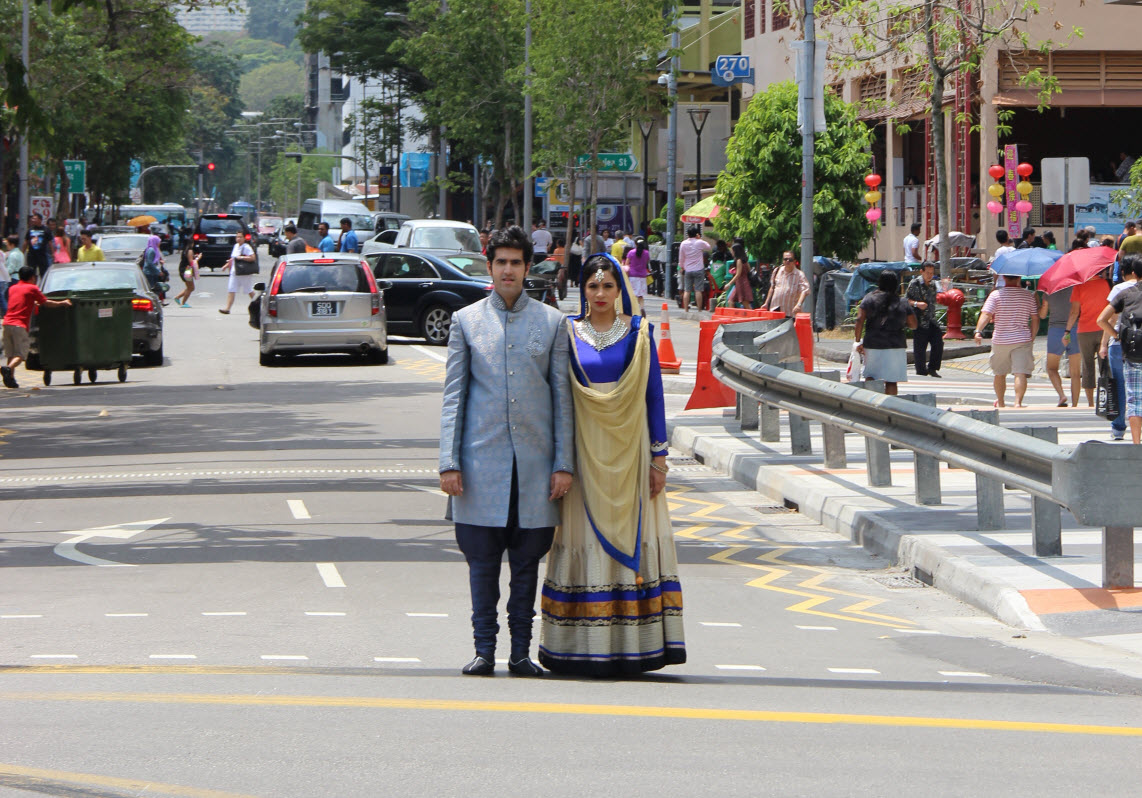 I remember the first time I saw Rishi Budhrani and Sharul Channa on stage. They were playing a couple on Hum Theatre's Rafta Rafta back in 2010, starring comedic stalwarts Daisy Irani and Subin Sabaiah, also a real-life comedic power couple.
Those were small roles at the time, but enough to leave a lasting, knee-slapping impression. Since then, their comedic careers have taken off to unbelievable heights.
Rishi eventually went on to make his stand-up debut in 2011 at Comedy Masala – "I'd compare the first time doing stand-up comedy on stage to bungee jumping – naked," I recall him saying during a 2011 interview – and Sharul later became one of Singapore's first female stand-up comedians, making her pretty much a pioneer in that respect.
"I'd compare the first time doing stand-up comedy on stage to bungee jumping – naked."Rishi Budhrani
I later caught up with them again in 2012, just as they were debuting their maiden production, Rub My Antenna, which brought together six young actors and comedians to perform a series of sketch comedy pieces.
Even then Rishi and Sharul struck me as a true-blue dynamic duo. "Power couple" doesn't even begin to describe how brilliant they are together – both on stage and off. Their words and thoughts seemingly bounced off each other, and their mutual respect for each other certainly struck a chord with me.
Whenever Sharul spoke, Rishi listened. Whenever Rishi cracked a joke, Sharul smiled ever-so-slightly in quiet approval.
So it only seems natural that they would produce The Rishi & Sharul Show, a two-hander stand-up and sketch comedy that, lo-and-behold, ends on Valentine's Day.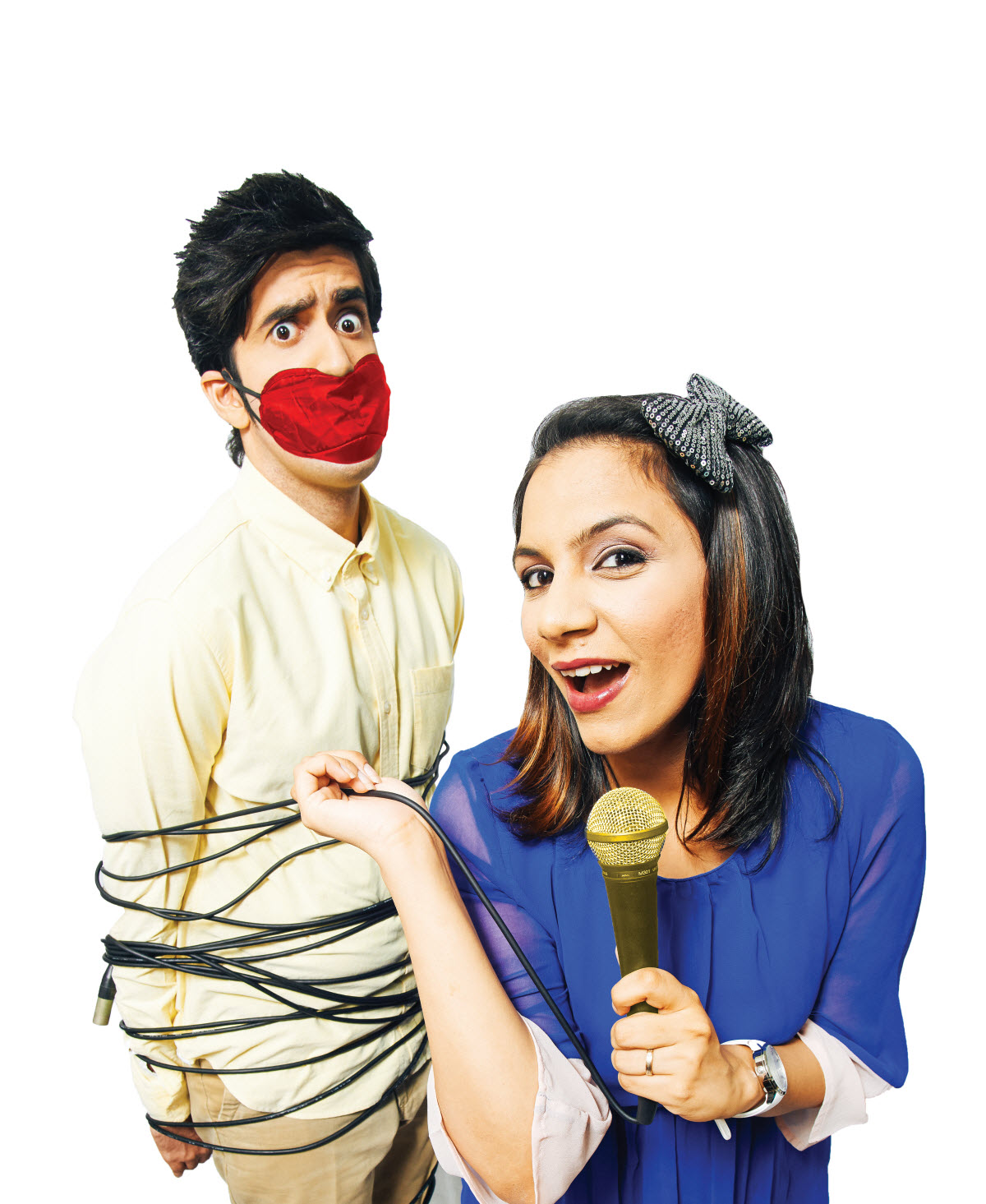 It's sort of romantic, in its own quirky way.
Of course, having the show end on V Day wasn't at all an accident.
"We wanted to end the first run with a symbolic show, and we thought Valentine's would be the best bet," Rishi offers.
"It is primarily a Valentine's Day show special and since we are couple, there's nothing better than to celebrate it together on stage," Sharul chimes in. "I think any day and every day can be a Valentine's Day as long as you are with the person you love."
"Besides, we wanted to give couple's out there a unique setting for a Valentine's date. Our tickets are more affordable than flowers and chocolates on V-day," Rishi adds.
Point taken.
Unsurprisingly, you can expect plenty of jokes about love, trust, sex and marriage from them – "Since we are both stand-up comedians I always tell him that if we get divorced, I don't want half his property – I want half his punchlines," Sharul quips.
Plus, you get to witness the comedic styles of these comedy powerhouses intertwining with and complementing each other.
"I think she has a more direct, loud and extremely straight forward approach. She grabs an audience by the balls and takes them on a journey. She was once reviewed has having 'balls of steel'," Rishi observes. "I feel I have a more subversive, insidious style. I enjoy saying things, without actually saying them. I was once called 'deceitfully naughty'."
Sharul agrees: "I'll say Rishi's humour is witty, smart and sharp. I am loud, descriptive and imaginative. Yes, I would say our styles are very different but when on stage we fit like a pair of shoes. Also, like a pair of feet taking one step forward at a time, we let each other lead at any one given point of time."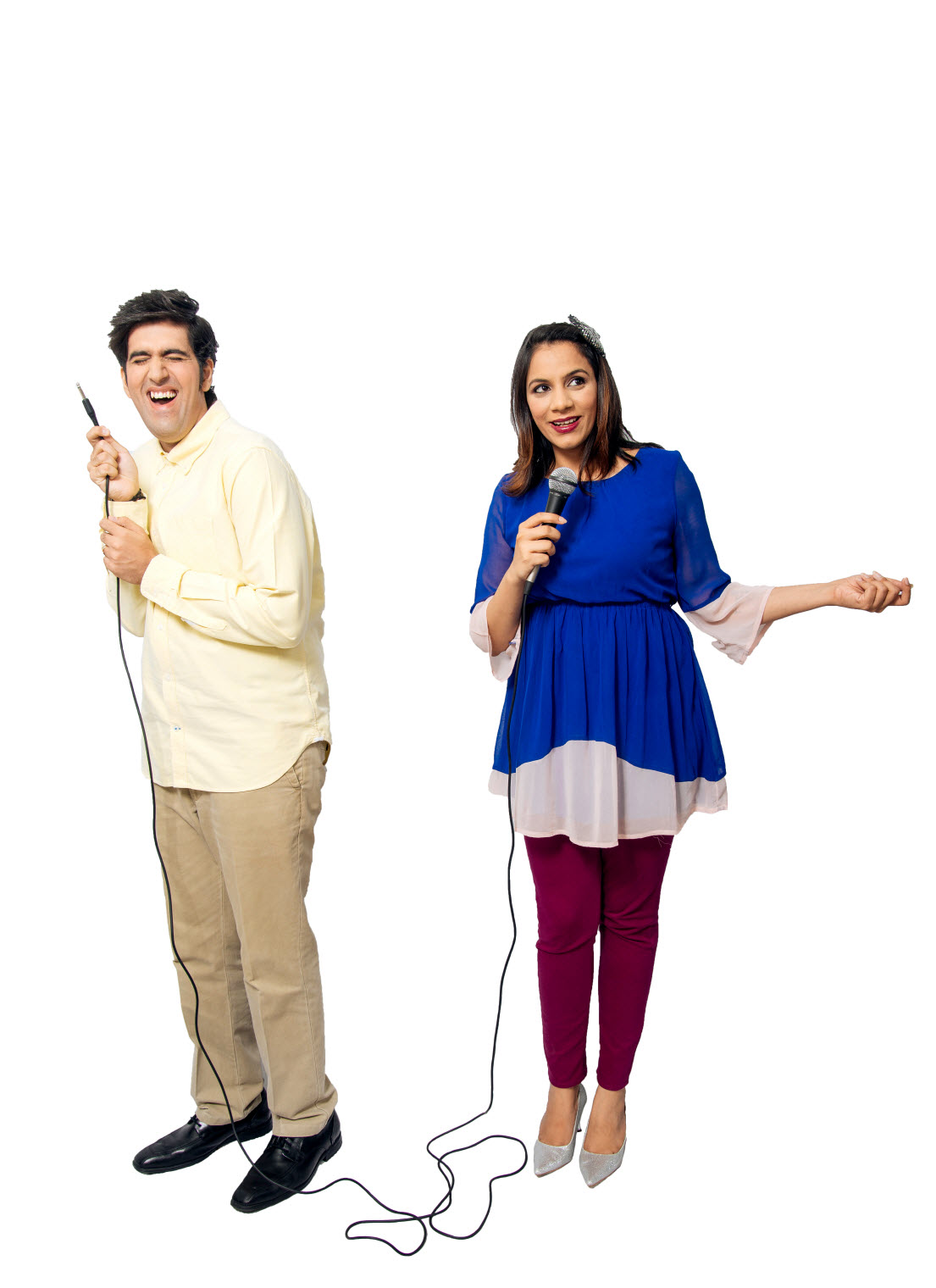 Spending the day of romance together on stage aside, how would the pair of them, who have been dating eight years and married for two, describe their perfect Valentine's Day?
"My ideal date would be to disappear for a day. To an undisclosed island, no phones, no music, no noise. Just us, some good seafood, and a Long Island iced tea," Rishi opines.
Sharul, on the other hand, says: "My ideal Valentines's day would be to be alone in a hotel room with a stack of my favorite movies and a caramel fudge cake with vanilla ice-cream on the side."
But there certainly is no argument that holding the Rishi and Sharul Show is their perfect Valentine's – so much that they're actually considering doing it for Valentine's Day every year. And yes, part 2 is already in the making. ​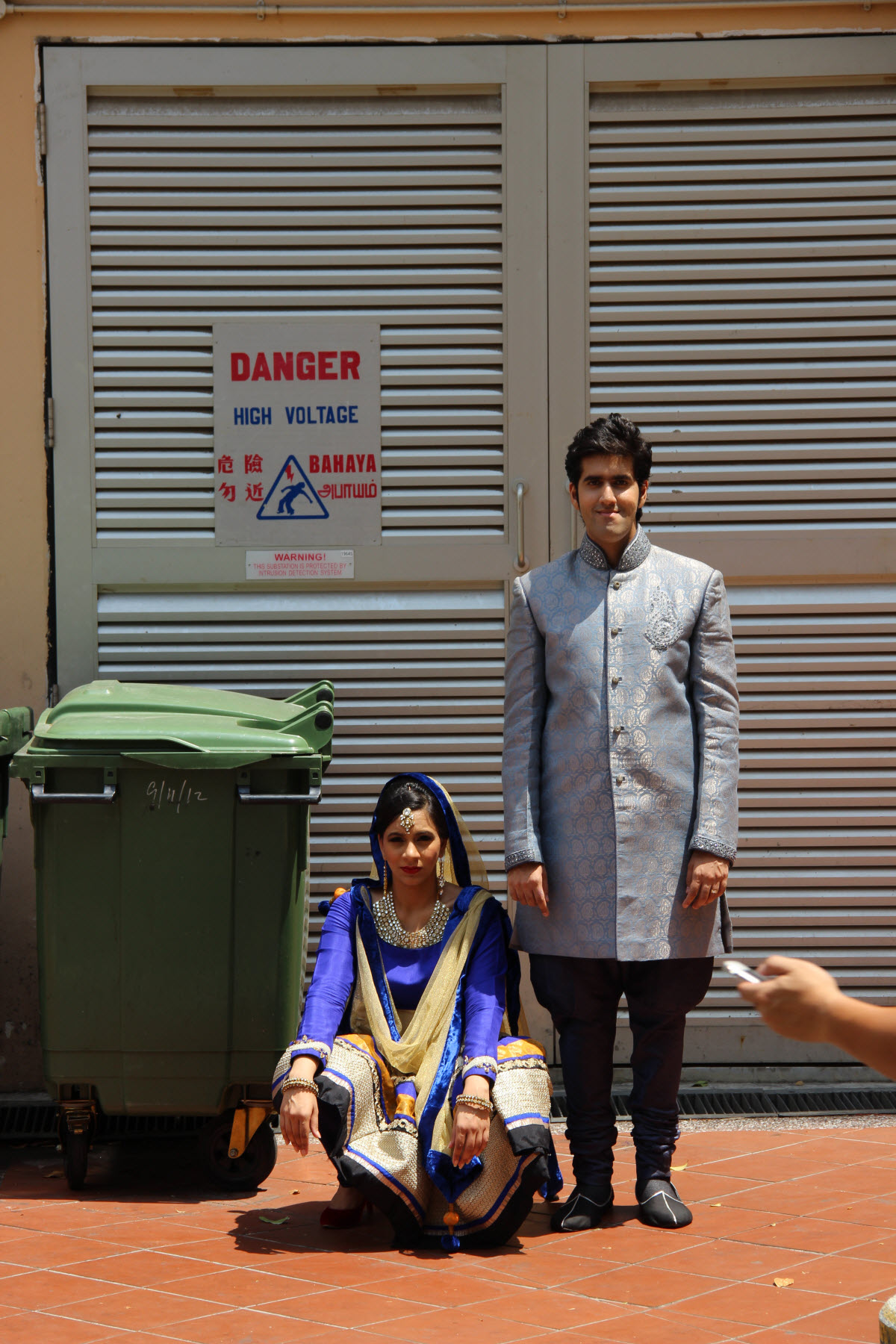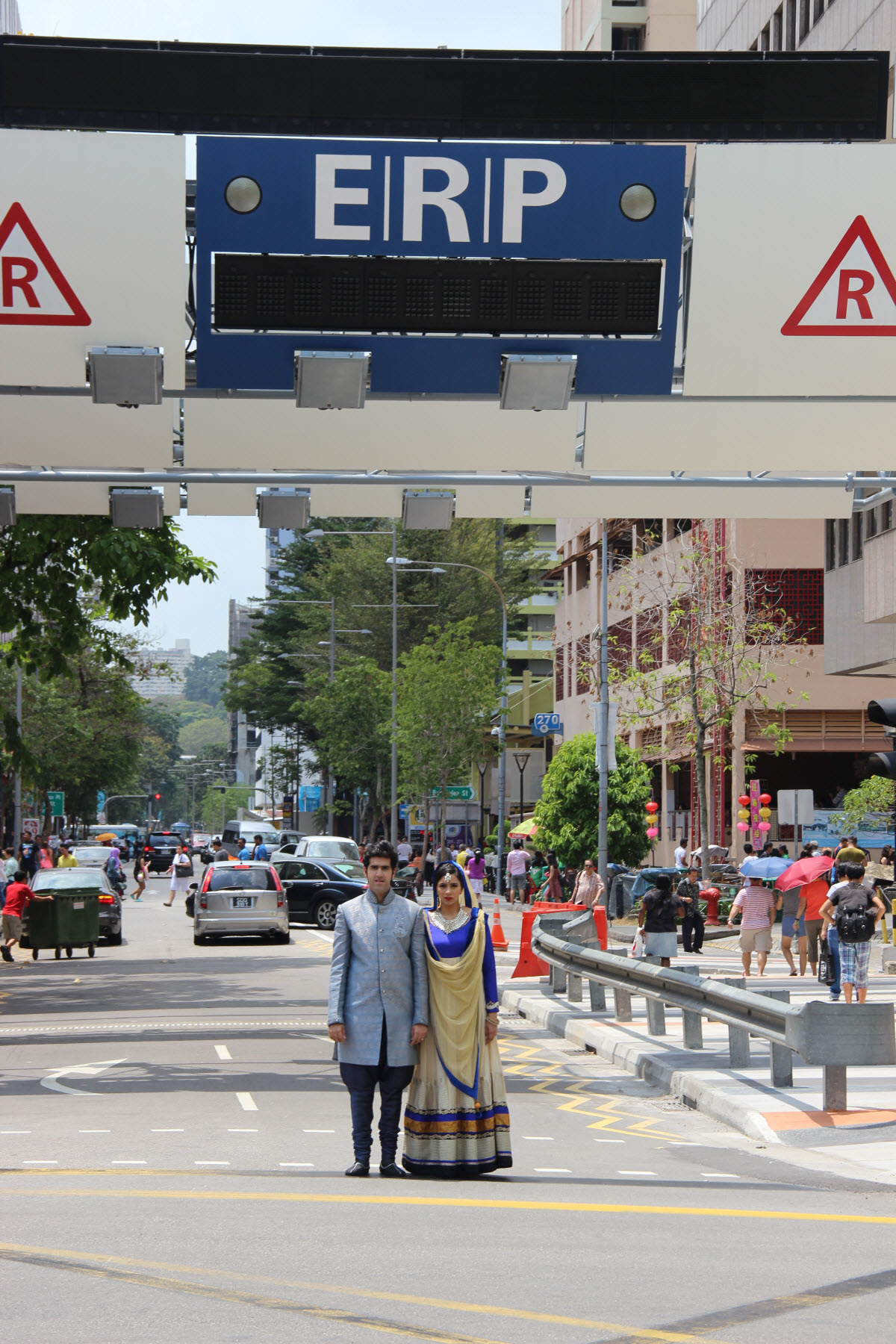 The Rishi and Sharul Show is on now until Valentine's Day 2015 at the Goodman Arts Centre Black Box. Tickets available at $35 each. Get them here.