Artist Profile: U-Ram Choe from Pier 9 on Vimeo.
South Korean Choe U-Ram's other-worldly installations are as intricate as clockwork, with his complex mechanical creations captivating and enchanting many. Also known as kinetic sculptures, the contemporary artist's work is influenced by his family – his father was a draftsman while his grandfather designed automobiles.
A juxtaposition of organic life-forms and machinery, Choe brings his works to life with a CPU board, motor and LED lights, animating otherwise 'dead' materials like metal and resin. For each sculpture, he starts out at the drawing board to draft up a blueprint before starting on the actual production.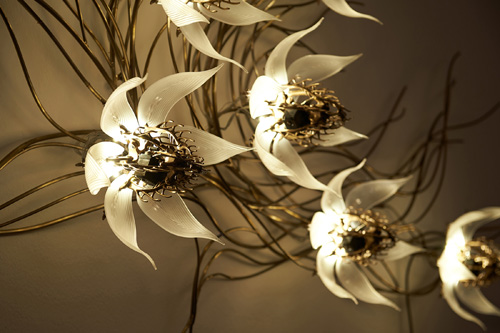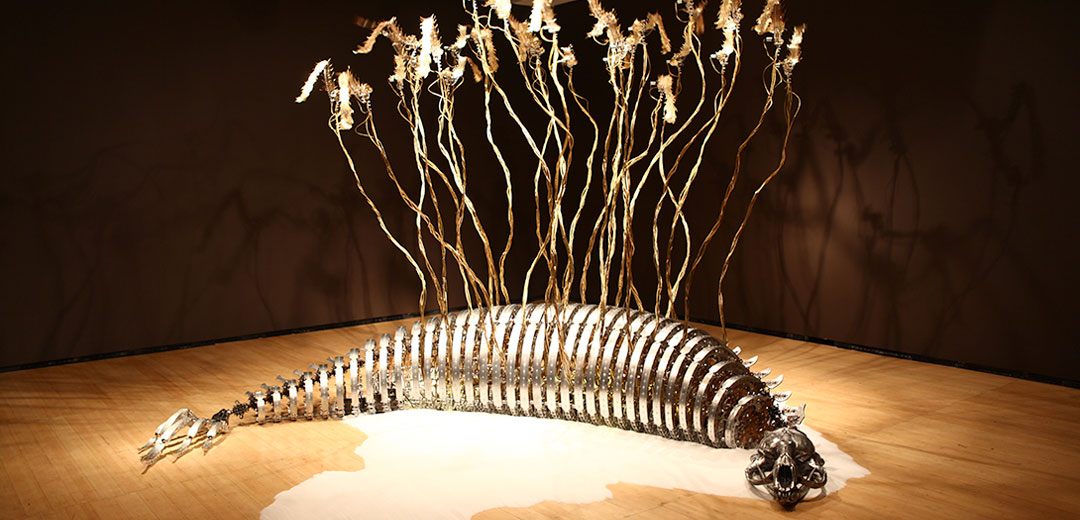 Choe's 2011 piece, Custos Cavum (above), won the Asia Pacific Breweries Foundation Signature Art Prize in 2014, and you can see it in-person at the Singapore Art Museum until 15 March 2015.
Unless otherwise stated, images are from Choe U-Ram's website.