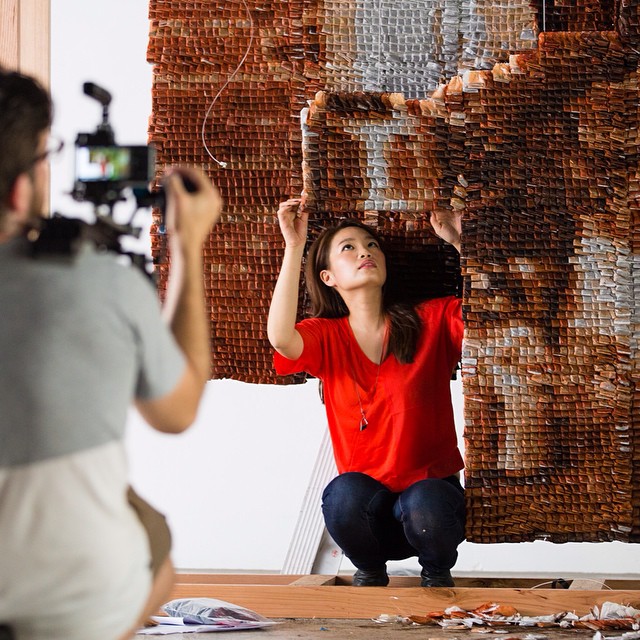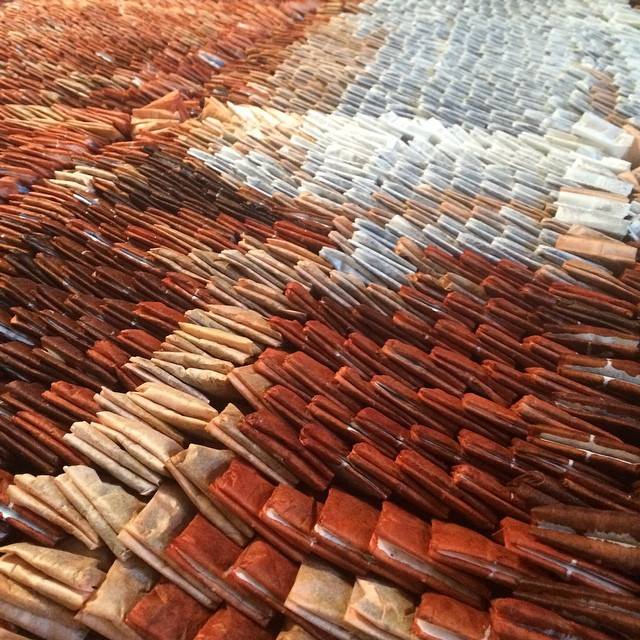 Taking inspiration from one of Malaysia's most popular drink, Teh Tarik, Malaysian artist-architect Hong Yi unveiled her 3-metre tall portrait of the Teh Tarik Man at the World Economic Forum in Davos, Switzerland in January 2015.
She started preparation two months prior to installation, steeping 20,000 tea bags to achieve different shades before shipping them to Davos – they weighed 200kg in total! They were then carefully assembled and hung from a wooden frame.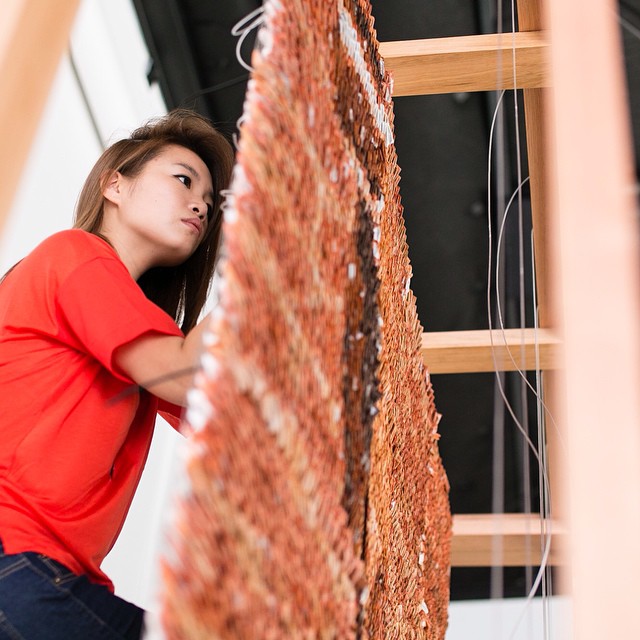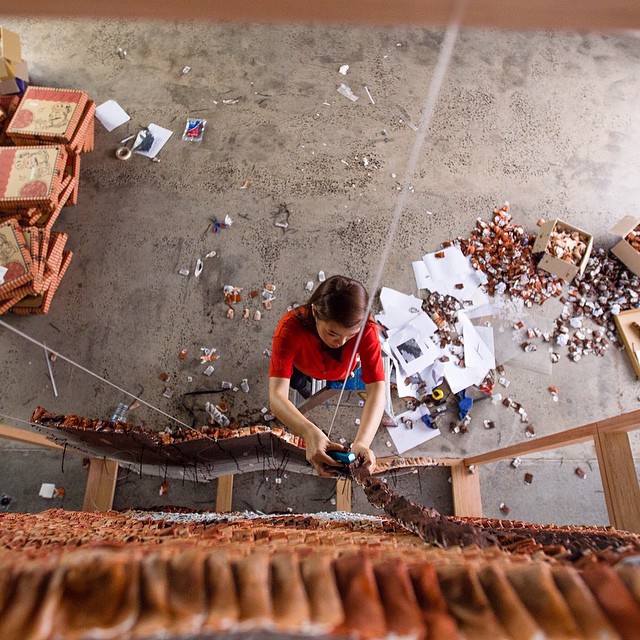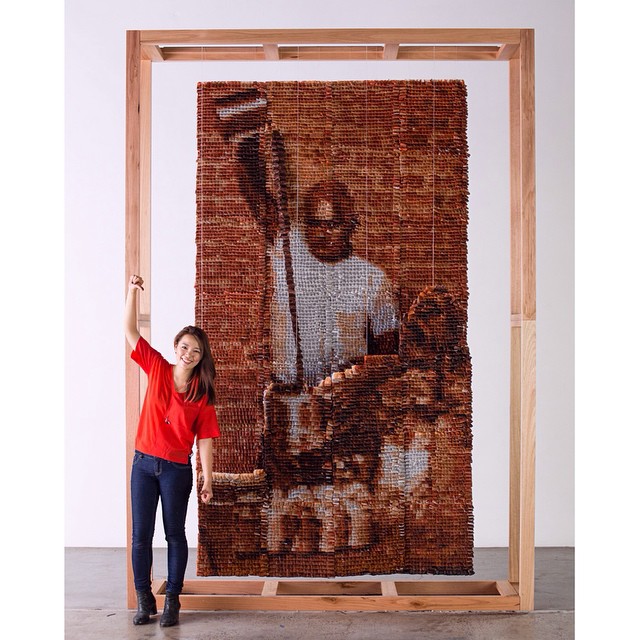 The artist, who also goes by the name Red, made waves last year for her Make-Up Meets Chinese Art series, where she used specific make-up tools and products to create traditional Chinese artworks.
Hong Yi says: "Chinese art requires a lot of precision and skill – one stroke can make a huge difference, and many times, less is more. I felt that this is similar to how a woman carefully puts on her make-up."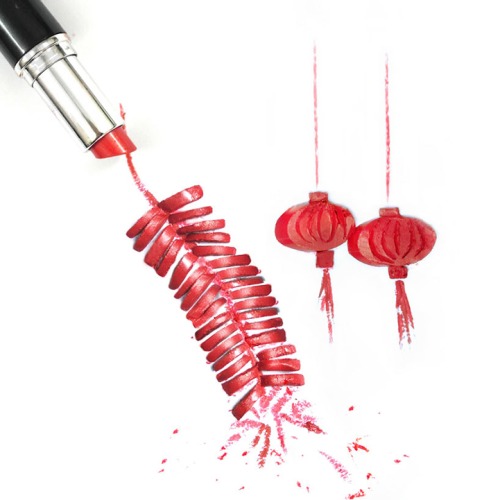 See more of her Make-up Meets Chinese Art series here.
Images of Teh Tarik Man from Red Hong Yi Facebook and text referenced from Says. Images of Make-up Meets Chinese Art series from RedHongYi.