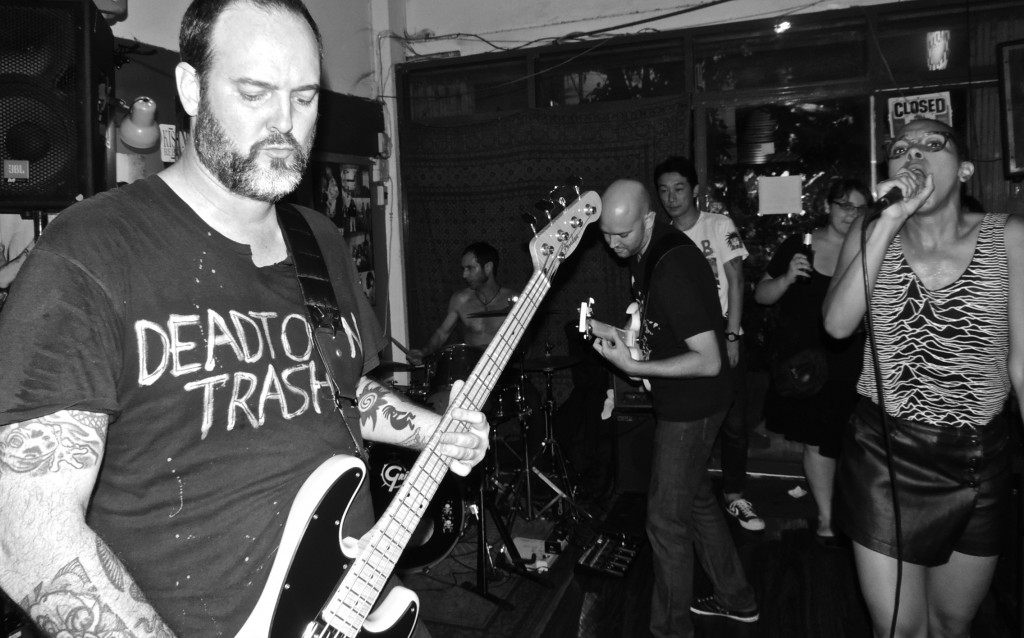 As the Bangkok music scene explodes with young new bands seemingly forming every week, I now direct my attention to a band that has gotten much critical acclaim among their peers within the underground music community: Deadtown Trash.
Despite a name which conjures images of wife-beaters covered in marinara sauce, the band comprised of Aaron (bass), Keith (drums), Steve (guitar) who has since left, and Brittany (vocals) is surprisingly down-to-earth.
But that all changes when they get on stage – Brittany, the introverted lead singer becomes a tiger – the Freudian "id" on the loose. As Matthew Fischer of Fatty's said: "It's like being screamed at by a depraved maniac."
Check out Deadtown Trash's new music video here
"Love those c***s… always get me off my ass when they play. The lads are great musicians and she [Brittany] has got the charisma bangin." Johno Whelan, Overstay regular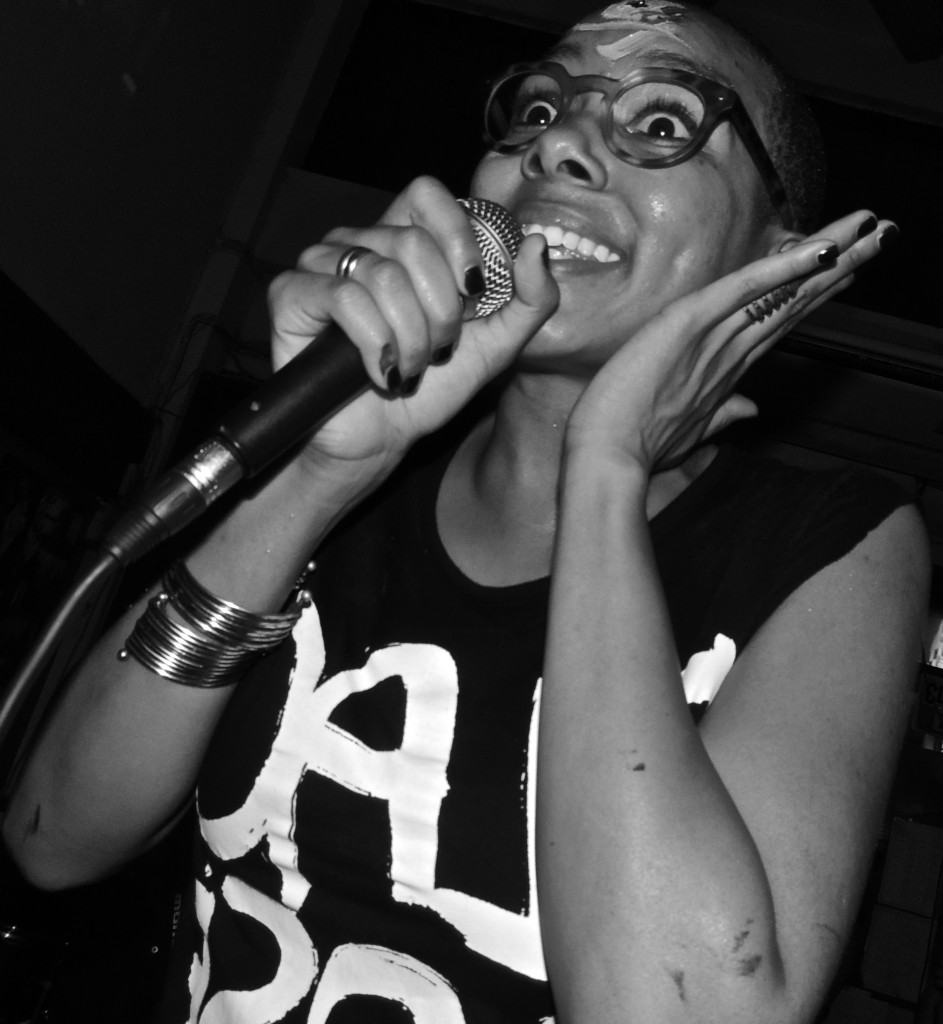 It's a performance which invokes phrases like "confrontational theatre" and "demons from fucking hell".
Brittany belts out invective switching between a mockingly sweet persona and a hella psycho-nasty persona. The charismaic vocalist is propelled by the rhythmic sensibilities of the band's catchy, crunching guitar riffs. It's a tight, thick sound… something akin to Queens of the Stone Age and Rage Against the Machine. Music aficionado and video director, Larry Hill, who shot the live video below, said: "Imagine Body Count had a female singer and I actually wanted to listen to them again and again."
"They could be one of the most original things I've seen in a long time," said Yuval Schwok, owner and manager of Overstay.
Impressive statement about a band who admittedly had no idea an underground scene existed until recently. There was a time when the only live music you found around Bangkok was cover bands. Now the city is giving birth to mean, gritty original music like Deadtown Trash.

Video by Larry Hill
This is an edited version of an article that originally appeared on David Crimaldi's blog. There are no ads or sponsors for his blog, so if you enjoy an independent music media source, please consider making a contribution via Paypal; or putting him on the guest list for your shows; or building him an online music news site.