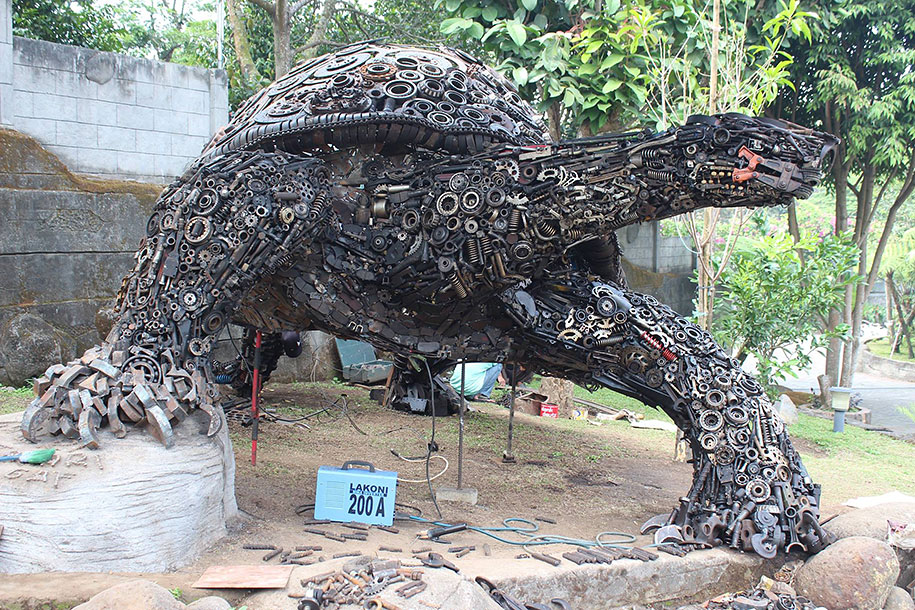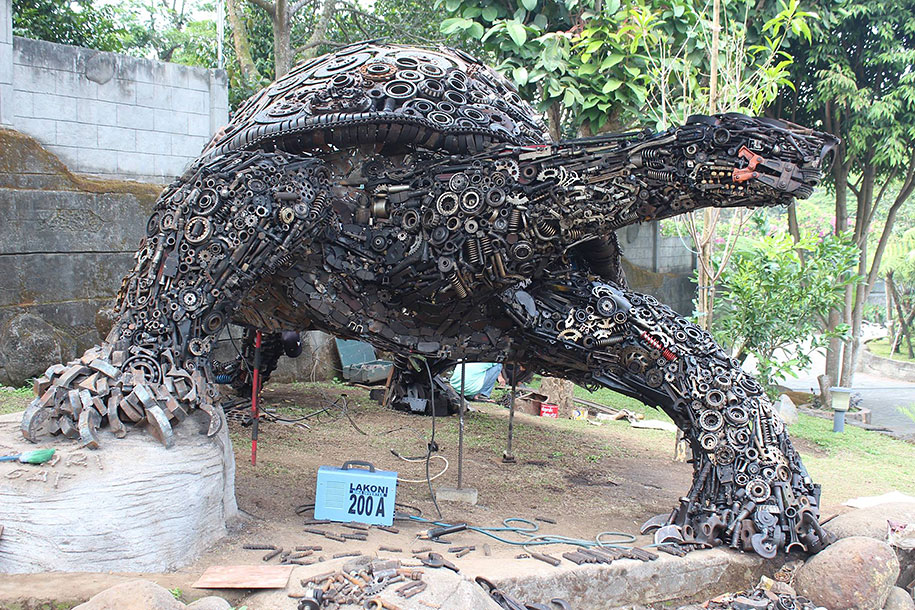 What do you do when you see a huge pile of metal scraps lying on the ground? For most people, they'd, well, scrunch their noses and walk away without a second glance.
But for Indonesian artist Ono Gaf, he picks up the metal scraps and turns them into stunning pieces of steampunk art.
His latest masterpiece, a giant tortoise sculpture made out of scrap metal, adds to his repertoire of giant sculptures made purely out of discarded metal pieces.
"I couldn't afford to travel, but I could see the world through books," he said. "I knew I had to learn. Books can't make you rich but they can make you clever. Artists need to be intellectuals. Only then can art be great."Ono Gaf, in an interview with The Jakarta Post
Born into a traditional Muslim home, where being an artist was hardly viewed as a feasible career option, Ono forged ahead with his dreams anyway, learning to weld and construct his unique iron-made creations.
Where most people saw junk, he saw inspiration. The result? Impressive works of art made out of hundreds of rotors, blades and gears – or in a word, junk – that have made their way around Indonesia and the world.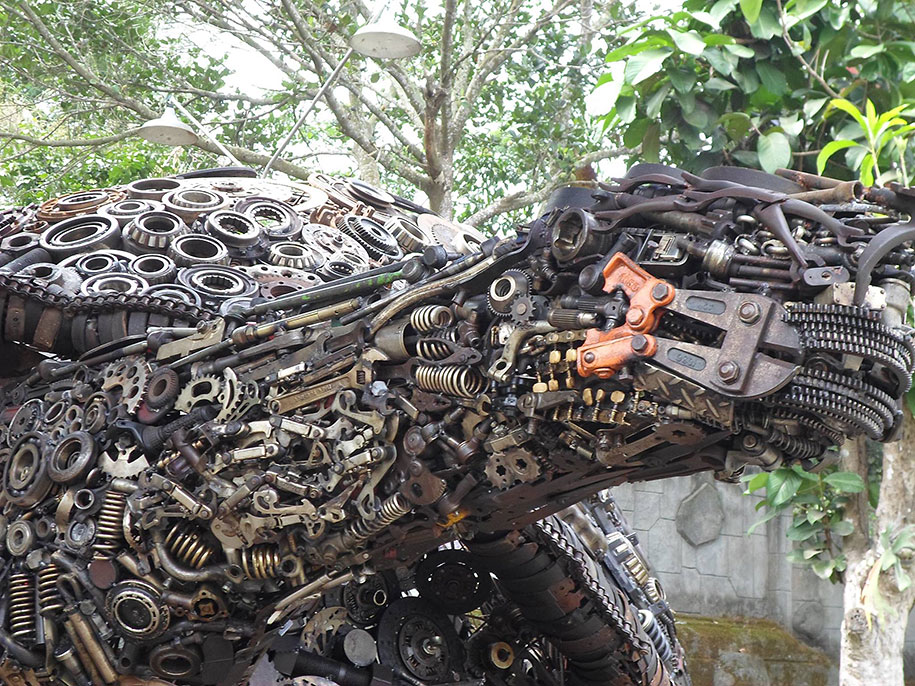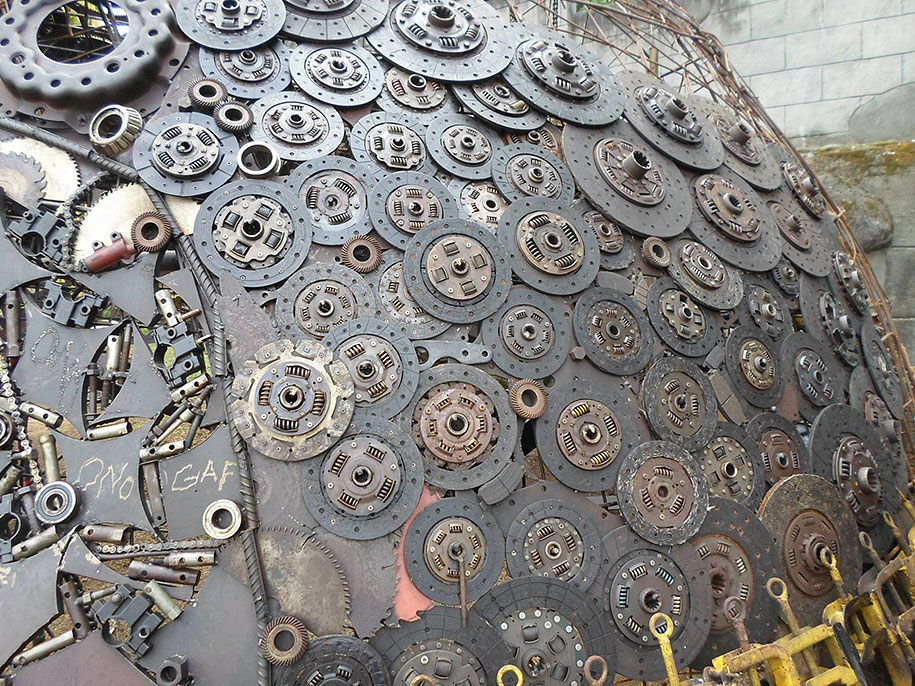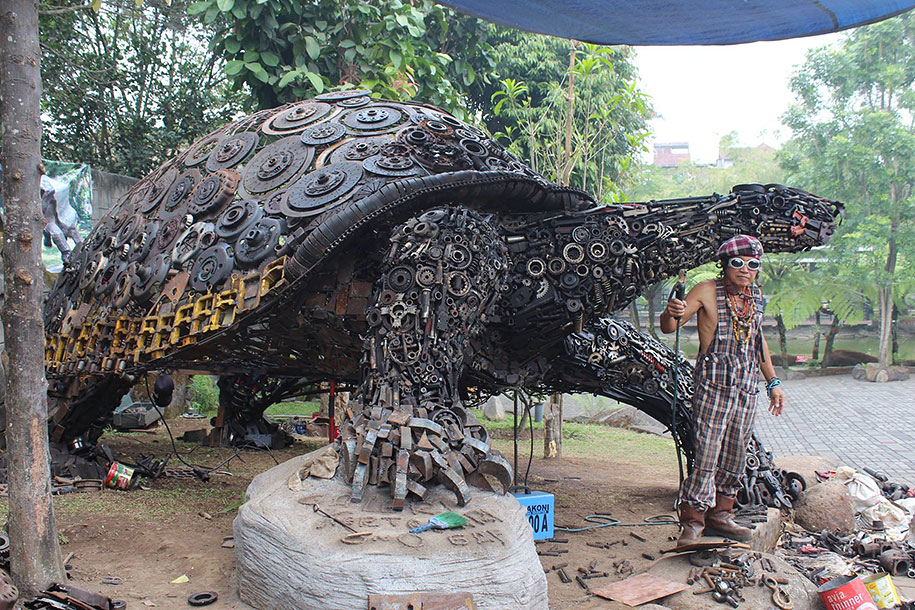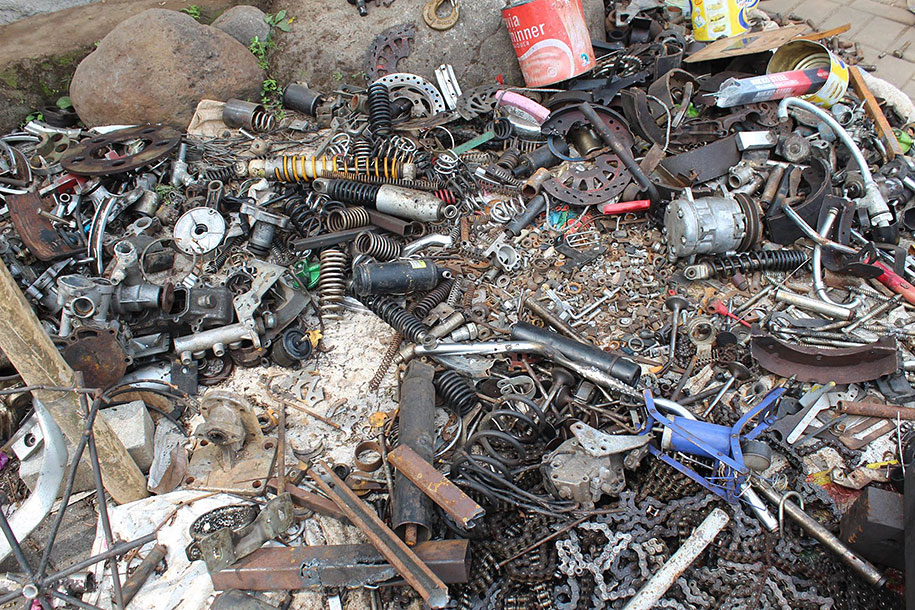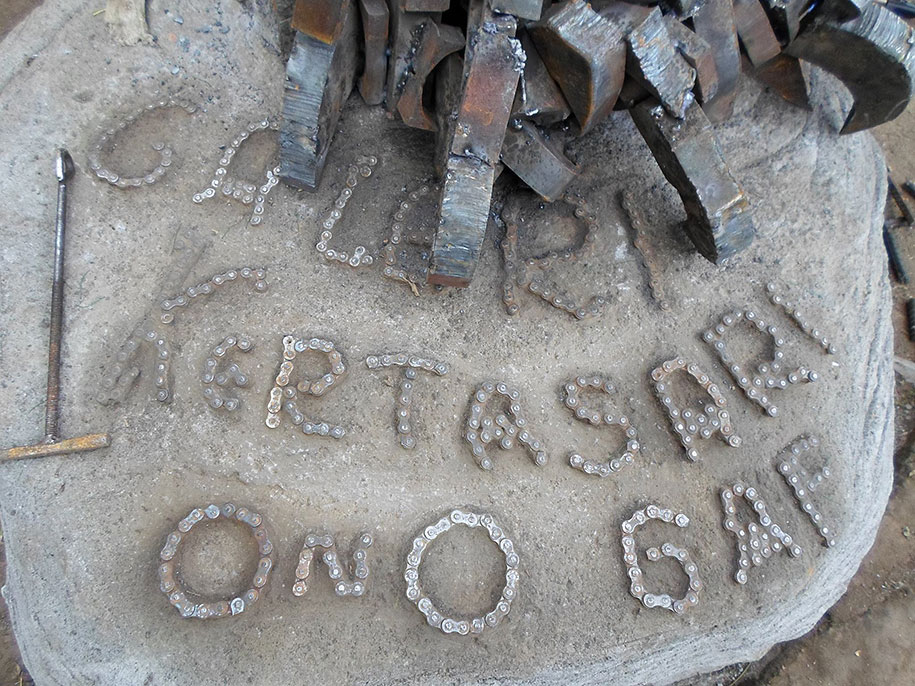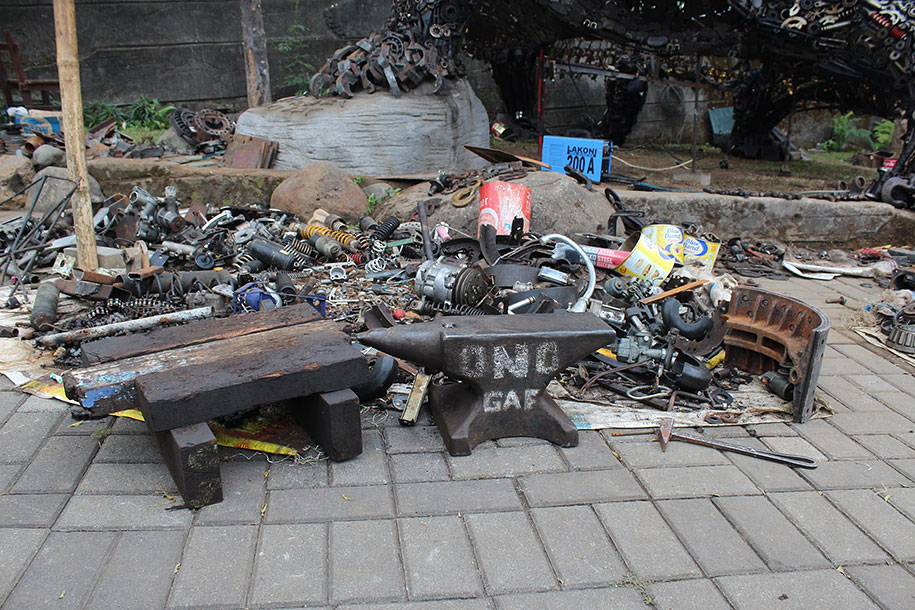 Images sourced and text referenced from Steampunk Tendencies, Demilked and The Jakarta Post.