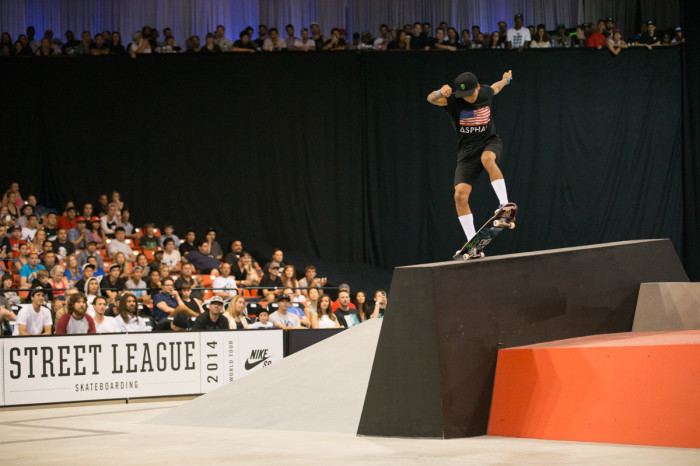 Well, guess it's another great year for skateboarding with the first rail-less Street League, and another great year for none other than perpetual first-place Street League skater, Nyjah Huston.
Huston and Shane O'Neill went head to head at the 2014 Street League Skateboarding Nike SB World Tour in Chicago, with Huston beating O'Neill and Luan Oliveira in the final moments of the Impact Section.
There were flawless early runs from Paul Rodriguez and Huston to start off proceedings, and O'Neill dished out his tantalising signature move with a switch 360 double flip during the Impact Section, and Oliveira posted two 9s in the Control Section with massive hardflips and backside flips, according to Transworld Skateboarding.
Final Standings:
1st Nyjah Huston
2nd Luan Oliveira
3rd Shane O'Neill
4th Torey Pudwill
5th Bastien Salabanzi
6th Paul Rodriguez
7th Matt Berger
8th Tommy Sandoval
Check out how this year's contest developed and the fat moves it delivered in this collection of highlights courtesy of Transworld.tv