It's February 2013. The inside of Fatty's Bar and Diner is slowly turning into a sauna.
A short guy walks in wearing a Chinese workers cap and chats briefly with Spike, the festival organiser. I immediately recognise that it's Top Tarasin of Bangkok hardcore punk outfit, Blood Thirst Spider (BTS). One look at Top and you know he's all business, no bullshit. We have never met and I make a mental note of his new band, which is likely replacing the rockabilly band that dropped out last minute.
While the following hours were generally a blur of beer, heat, hot dogs and secondhand smoke, there was that moment when I was talking with friends outside the bar where perhaps two hundred festival-goers had spilled out all over the sidewalk forming a train all the way down to the 7-11. People were jam packed inside and the bar counter and bathrooms were impossible to see much less make you way to.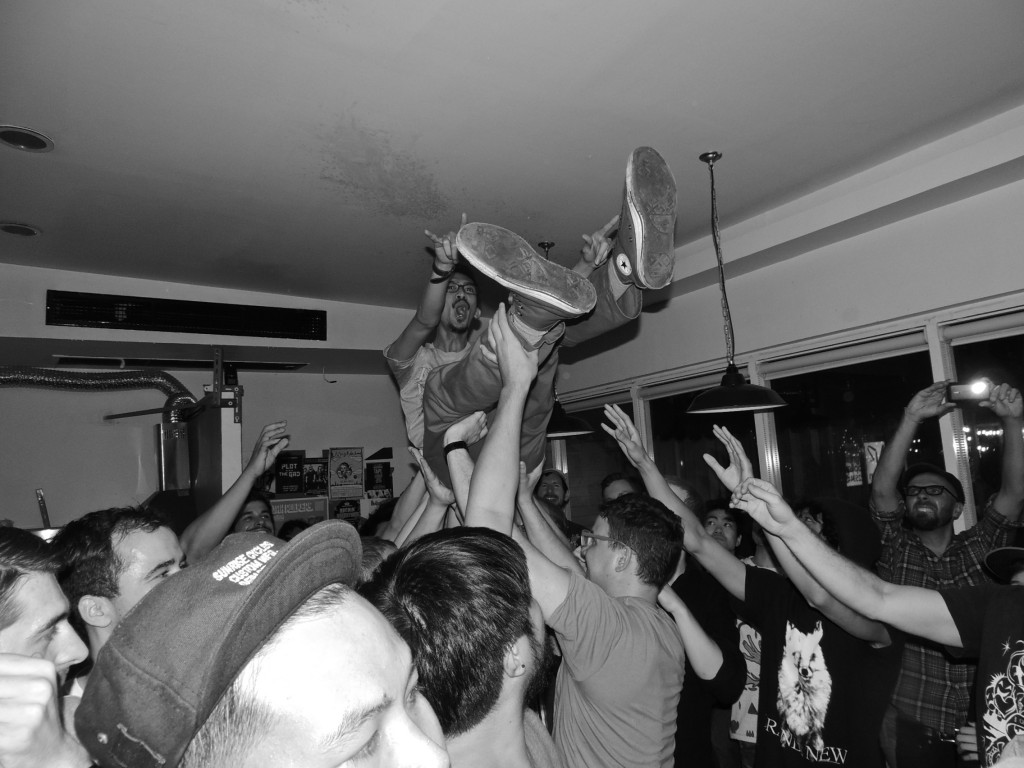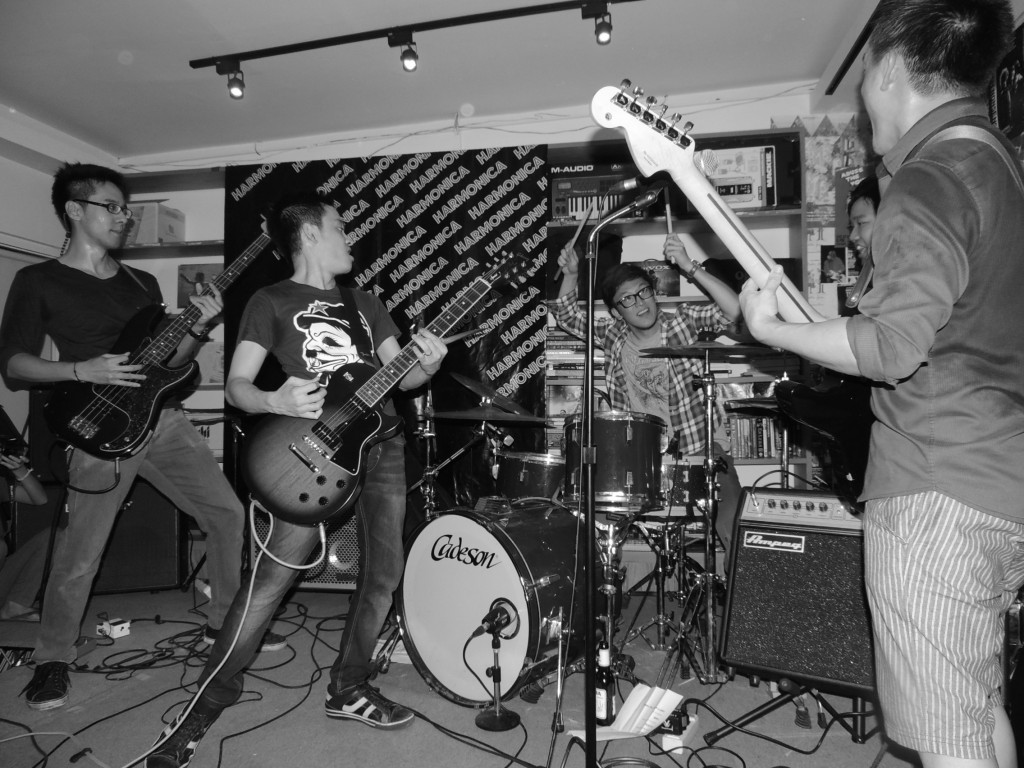 Then, bolts of shrieking guitars and cacophonous wailing – for a second the place erupted into Valhalla. Fatty's was known at the time for blues, folk music, punk, garage and just beginning to turn into an indie-rock pit stop for bands doing circuits of the city's live music venues. But until that night I had never heard anything like the electrified thunder in there.
"Who is this?" my friend asks with the incredulity of someone watching an enraged baboon humping a helpless chihuahua. "I think they're called," someone interjects, "LaGuardia… and the drummer used to work for the BTS Skytrain."
"If the baboon and the chihuahua spawned a Frankenstein monster of both beauty and horror, then I guess that beast would be called Degaruda."
I went home and listened to my seven-plus hour MP3 recording of all the bands. There were many memorable performances that night from the likes of Bone Clone, The Sangsom Massacre and Matthew And The Fishes.
But there was one explosive stand-out of the night and with the enthusiasm of John the Baptist I was excited to proclaim it to anyone who would listen. Degaruda was in their infancy but I could sense longevity in their monumental intensity – while they were not the first and will not be the last band on the face of earth, that performance was my christening into Bangkok's music scene.
The music takes you through a labyrinth of ethereal energy, lifting you into heavens and then violently tossing you down to the earth. For my ears, accustomed to the safe listening of genres past, Degaruda was an epiphany of where the scene was going.
At first I rushed to call it DC punk but it was not totally like the Dischord bands of the 90s. There was the flash of thrash metal and the agility of progressive rock, time changes that left you gasping and the raspy existential angst of grunge. It was dramatic, personal and aggressive. In the saturated arena of rock music, there are many things, but how many truly original voices? If the baboon and the chihuahua spawned a Frankenstein monster of both beauty and horror, then I guess that beast would be called Degaruda.
These guys were on to something.
"We are a Bangkok-based rock band birthed from the spirit of D.C. hardcore punk, stoner metal, and Karen Carpenter." Degaruda's Bandcamp bio
Since that first encounter with Degaruda, I have learned more about the Thai music scene and can now spot the influences of math rock and post hardcore but one of the defining characteristics of the band is the refusal to ever categorise themselves in a certain genre.
Degaruda can play alongside metal bands, punk bands, and country bands. There is no uniform for the music, no artificial yet fashionable conformity normally found within the entertainment world. The name Degaruda is made up. The originality perfectly suits a band that have created their own borderless culture around the music and have converted audiences into devoted fans.
Prepare for the pleasure of an aural electrocution. If you are still looking for God, have not found love, and wander this earth like a hungry ghost, then look no further.
Check out Degaruda's February 15 release of their debut self-titled album. I can safely say it's nothing short of brilliant and will forever change the face of Bangkok music. In the annals of history, let 2014 AD be knowns as "Anno Degarudi" – The Year of Degaruda.
– Degaruda will be performing this entire weekend at three venues around Bangkok. Catch them live tonight for the 4th of July celebrations at Fatty's Bar & Diner, July 5 at Immortal Bar and July 6 at Rockademy.
This is an edited version of a review that originally appeared on David Crimaldi's website.