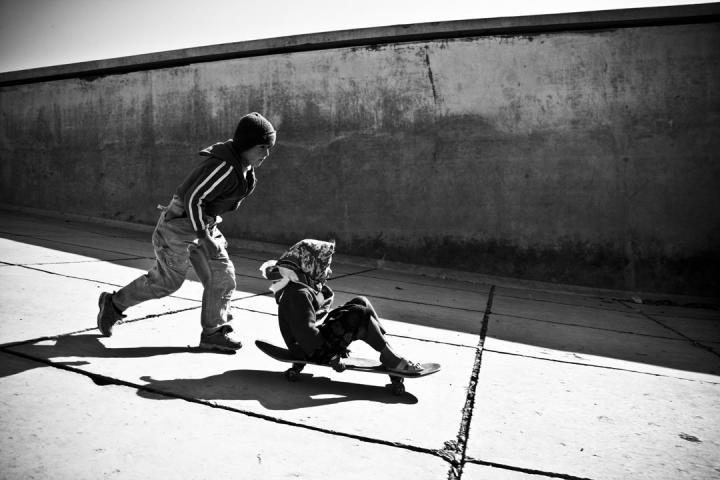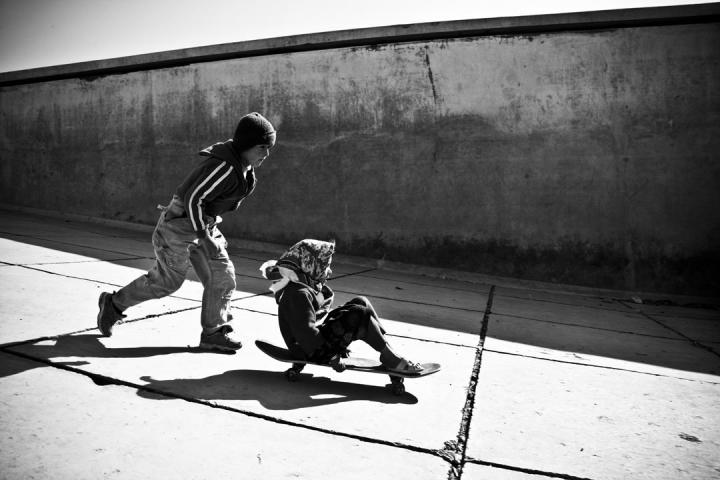 There is a saying that if a woman isn't allowed by a patriarchal society to ride a bicycle, then she should be given a skateboard and access to education.
Actually, there isn't such a saying, but we firmly believe in that.
Enter Skateistan, a non-profit organisation using skateboarding as a tool of empowerment, to create opportunities and potential for change. Hybridising education and skateboarding, the global initiative is non-political, independent and inclusive of all ethnicities, religions and social backgrounds.
Reaching into closed-off and underdeveloped places around the world, almost 40 per cent of students are female, and over 60 per cent are low-income youths from ages five to 25.
And since girls in Afghanistan aren't allowed to ride a bike, there's nothing that stops them from getting on a bird to skate.
Founder and executive director Oliver Percovich, since arriving at Kabul in 2007 with his skateboards, has devoted his life full-time in Afghanistan to establish and build the Afghan NGO Skateistan and several related entities/projects worldwide.
"Skateistan's not just about skating. It's about giving people life skills and hope for their future." Tony Hawk
"In some cases, it's an un-winnable battle where conservative families really just don't see it as appropriate for a girl to do sport or get access to education. In some cases we can't do anything.
"It is about developing a voice for this incredibly important demographic. They are going to create future, the children will create what's going on. There is a lot dead wood at the top… it'll be interesting to see what the future holds. But on the whole, I'm very, very optimistic."
It began on the streets of Kabul in 2007 as a grassroots Sport For Development project. Little did they know about the seed they've planted.
Skateistan is now an award-winning international non-governmental organisation with projects reaching out beyond Kabul into regions like Cambodia.
You can find out more about Skateistan here.
"I always like to go high on the ramps. When I'm up there I feel free, like I'm flying. I like that feeling a lot."Hanafi, 14, Afghan skater
Click on the video links below to find out more about this worthy cause:
Skateistan in Afganistan

Skateistan in Cambodia

Skateistan in South Africa