For the Gen Ys in Singapore, Chinese Medicine Halls often mean dimly lit places filled with old people sitting on chairs fanning themselves while waiting in line for the physician.
It was a place that perpetually smelled of bitter grassy herbs and mentholatum from koyoks (medicated plasters).
Yet, despite a modernising-everything in urban Singapore, Traditional Chinese Medicine still remains a popular choice for the generation that lived with black and white television, and witnessed Singapore in its kampung years.
One shop continues to sit quietly at the corner of Balestier Road since 1952, amid modern supermarkets and pharmacies selling today's medical necessities.
"People in my trade, we do this till we can't go on anymore. The youngsters won't want to do this kind of trade. Long hours, low returns."Mr Kok Kim Siew
Inside, a slight man is hidden by his Chinese broadsheet morning paper.
Kok Kim Siew is one of the many second generation owners who have continued their father's legacy. Like a handful of others, his shop too seemed embedded in an era where policemen patrolled Singapore streets in shorts.
You might like, as part of our Old Trades series,
Balestier's Tin Man: 'I'll keep this business alive till the day my body gives up'
The man who makes iPads, homes, cars and servant dolls for the dead
Mr Kok started helping out at the shop as a little boy in primary school, learning the ropes of slicing and dispensing some 50 years back. Today, he's come to a point where he contemplates the future of his shop.
His shop doesn't receive as many local customers as it once did in its heyday.
A large bulk of Mr Kok's customers are now foreigners from mainland China, handful of loyal folks, and random tourists who're intrigued by his wooden shelves.
"Is there such a thing as retirement in Singapore?" he exclaimed and laughed, sort of in a resigned manner.
"It's sort of like circumstances, what else can I do when I'm already in this trade. Am I right?"
Passed down by his late father, Wan Xing He Yao Hang (Wan Xing He's Medical Hall) stocks an extensive inventory of medicinal bottles. Medicated oils, health supplements and plasters packed neatly alongside each other in boxes move on to cough mixtures of various Asian brands and then blend into boxes of condoms and canisters of old powder brands such as Snake Brand's Prickly Heat and Cuticura.
Mr Kok's medicinal hall resembles the storage room of a doomsday prepper.
Brands like Zambuk, Counterpain, Axe Oil and Mopiko are among the endless other old Asian brands on his glass shelves. Then there're various other "natural" herbs one doesn't see on a daily basis – herbs like antelope's horns, mushrooms, white pearls and dried lizards and snakes.
Exotic as they may sound, their medicinal properties might sound like old wives' tales in this modern age – the dried lizards are used in medicinal brews after slicing off their heads and legs to relieve respiratory problems like asthma or cough.
There are also medications and remedies to make your penis hard, or sort out other sexual shortcomings. Take for example a concoction advertised on his counter top, which showcases wine made from seal's penis and deer's tail. The concoction is meant to give men more stamina and strength, and claims to give core muscle strength to a man's waist, for, what we guess would be pertinent to help him in bed.
But when we probe a little more, Mr Kok is admittedly shy about talking more about it in the company of a woman.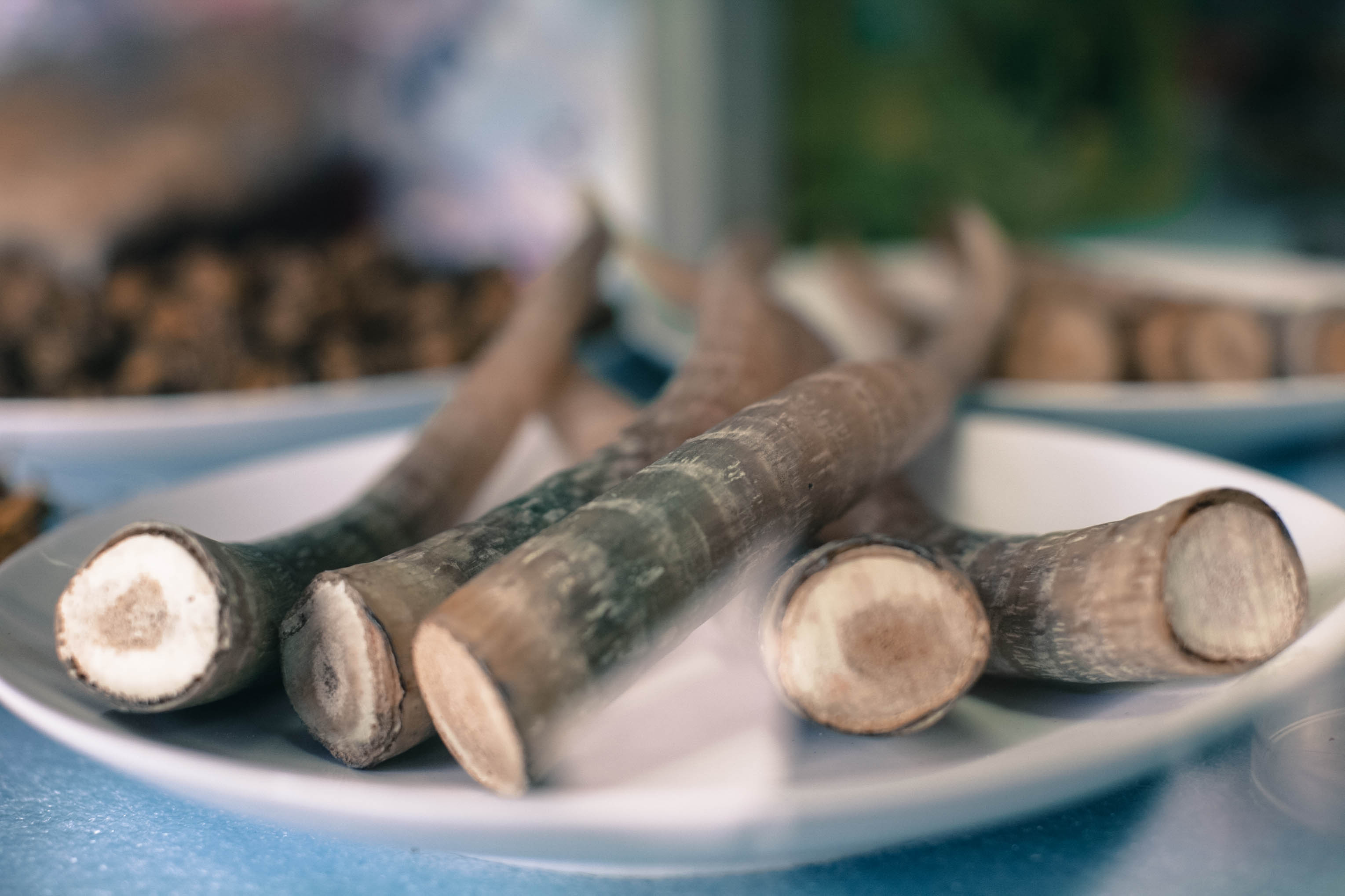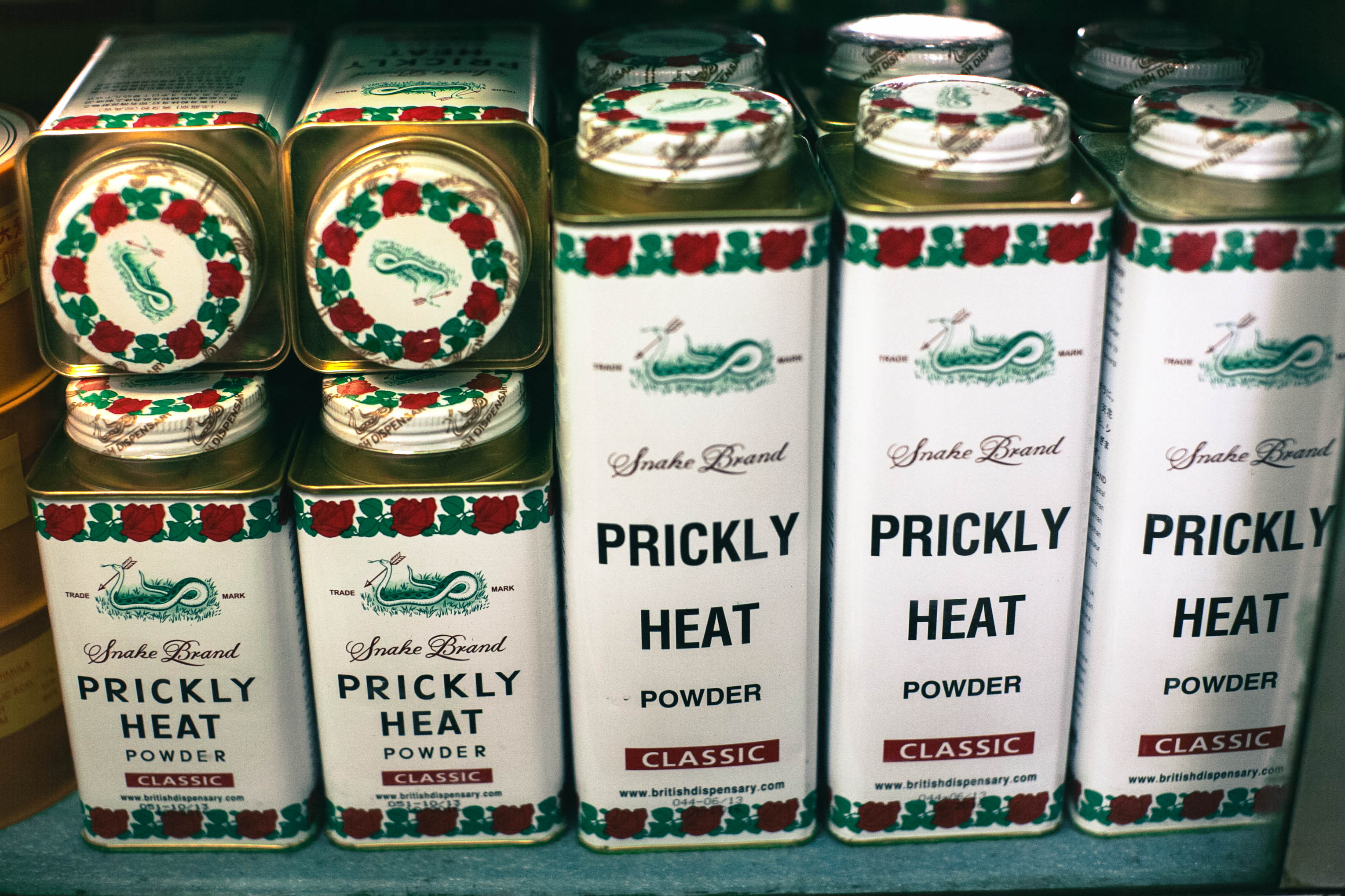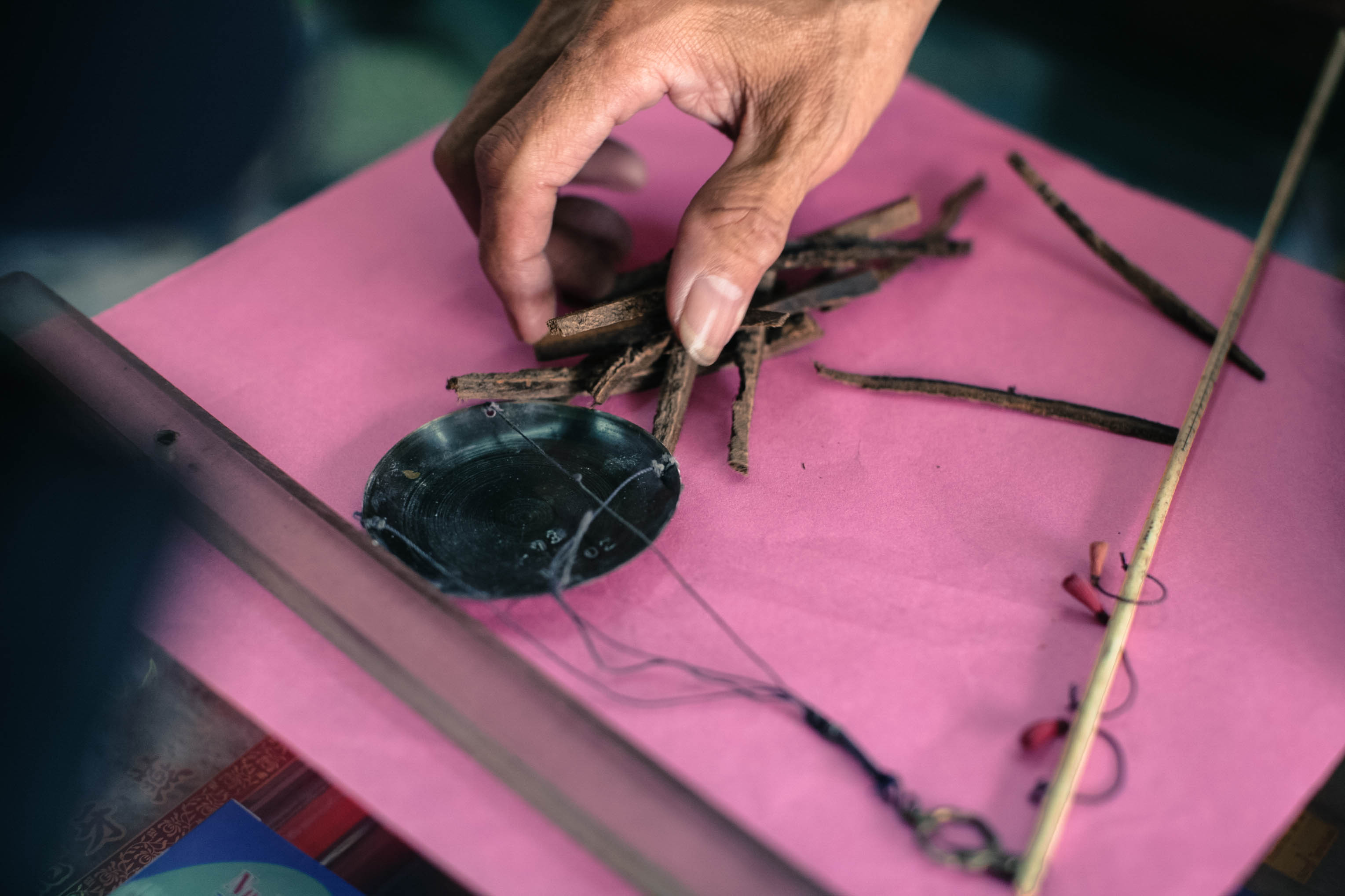 The grandfather in his 60s has life figured out.
"Being in this business, it's not possible for one to earn a lot, so I can't really talk about retirement. It's just to make a living. It's best for one to have good health and god's blessing that things will go smoothly. Most importantly, health."
Beyond the gates of Mr Kok's quiet medicine hall, the onslaught of irritating sounds from on-going construction and loud heavy engines from passing buses fill the dusty Balestier air. Yet another new building was creeping up.
In all it's modernisation, Mr Kok seemed resigned to the changes around him.
"There used to be more people than vehicles. Now it's the other way round."
In spite of his stoic demeanour, he joyfully recounts what used to be a wet market that sits just outside his shop. And it was special because it was an "afternoon" market. What was a coffee shop sitting opposite is now the green and white of popular budget and by-the-hour lodging, Hotel 81.
There was also a shop that sold red wooden clogs popularly worn by wet market stall attendants and old aunties doing their marketing many decades ago, and an old tailor's shop. Both have vanished as well.
From a brief encounter, Mr Kok portrays himself as a man who approaches life with caution and diligence.
He seems to have settled, almost sanguine in his reaction to the changing times. The man who was initially reticent to do this interview became gracious with words and hospitality.
Moving with the times and on his own terms.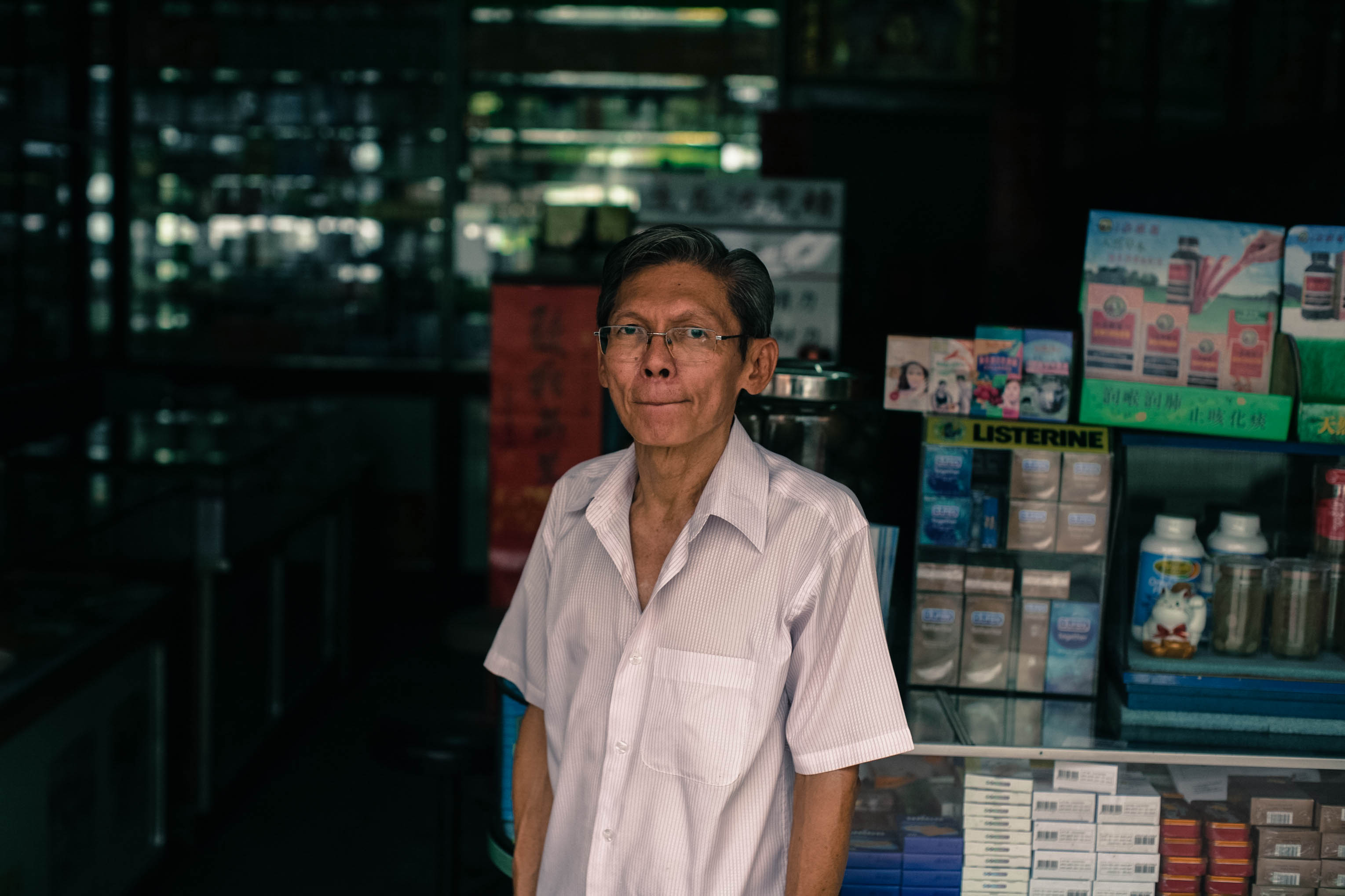 – Additional filming by Kane Cunico