A "dope" night is subjective, and to be honest, it's an adjective used far too loosely.
But what does constitute a dope night is something left-field hip-hop and beat fans can all agree to: Those nights that stray far from the mainstream commercial radio-play hip-hop but instead, are imbued with deep originality thanks to the DJs and producers at the decks. Those small, intimate, sweat-filled unpretentious nights banging with infectious melodies entrenched in black soul and jazz, topped off with head-bopping, neck-breaking beats courtesy of the DJs and producers dropping ill tracks for the crowd.
FURTHER READING | Intriguant EP: Typifying Singapore's new generation of beat makers
Those nights are fleeting moments; moments that may never happen again for a while on the same emotional magnitude, like the first time we heard Jazzy Jeff scratch live, or Flying Lotus drop Aunty's Harp, or heard Robert Glasper's Experiment do a rendition of a J Dilla track, or heard Octover fuse jazz and hip-hop seamlessly in a small recital studio, or Paul White's Purple Brain dropping for the first time at Amoeba Records in LA, or whatever else did it for anybody.
Because at that moment, wherever we were, whatever was playing, that was perfect.
Local label Syndicate's Beat Invitational on June 6 at Zui Hong Lou, featuring Teebs from Los Angeles' Brainfeeder label, was one of those perfect moments.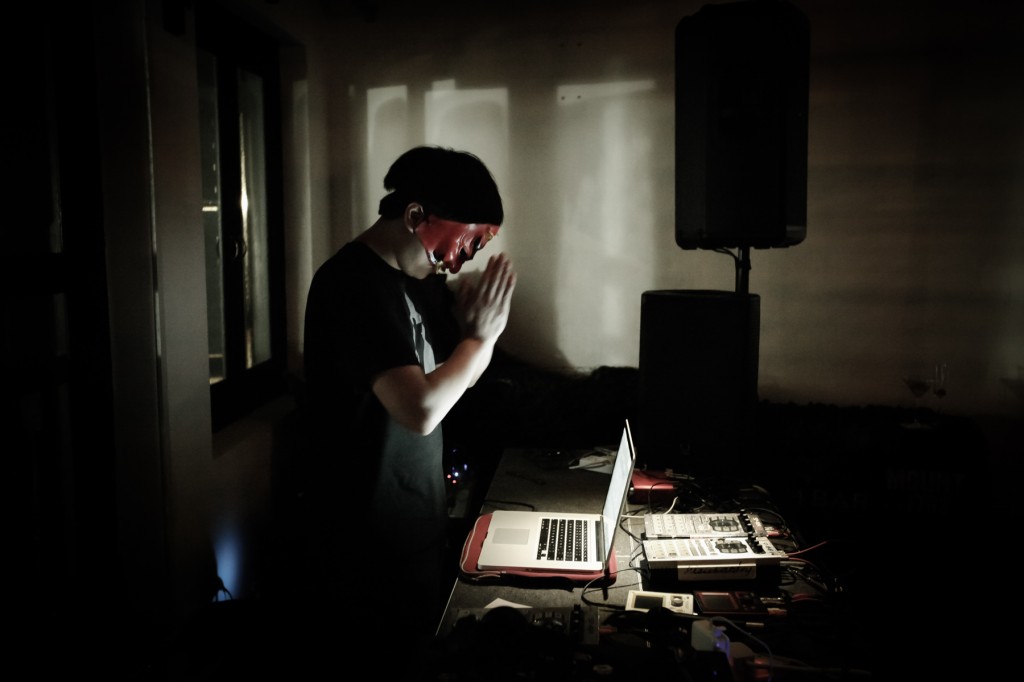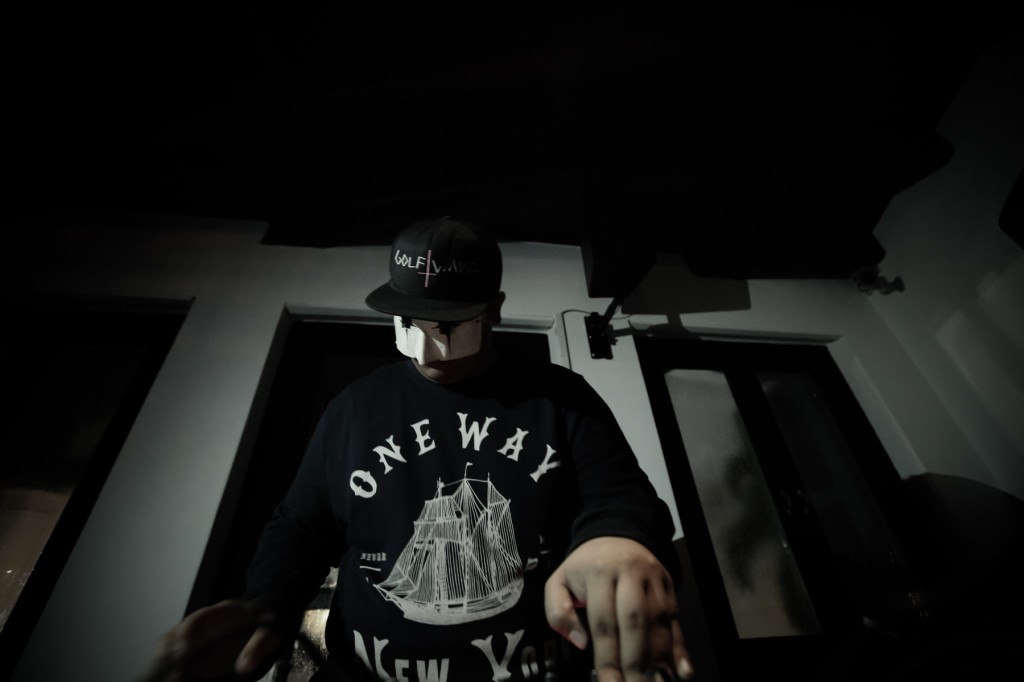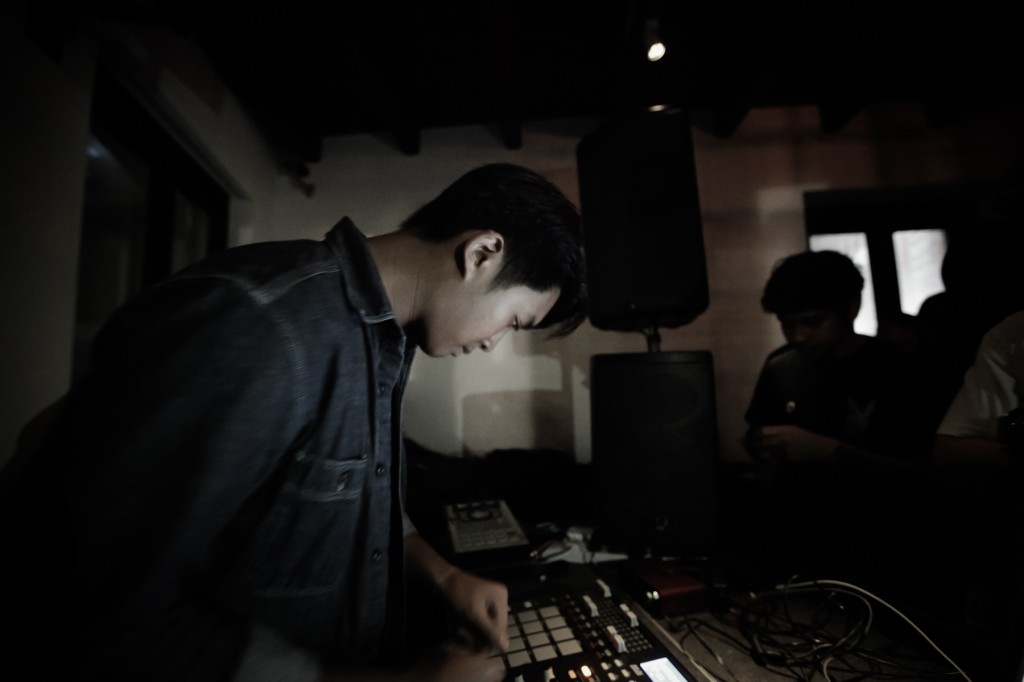 Perfect not just because Teebs finally caned it in Singapore, but because the night showcased three upcoming producers who may just be about to change Singapore's hip-hop landscape.
And perfect because the night debased all that myth about Singaporean music artists not getting a break, not having a scene, not having a "market", not having a supportive audience and whatever complaint journalists and musicians can conjure to sell themselves short.
Because the night had everything the cynics believe is lacking.
It was that kind of night where producers and selectors, new and seasoned, controlled the dance floor and room to such a degree, nobody could draw the line at who the headline act was (with all respect to Teebs).
The kind of night where both the regular crowd and newbies really felt whatever magic was happening in hip-hop, and it didn't matter whether you were down with the scene or not – it was one giant collective of good vibes, a rarity these days with the influx of festivals, gigs and the pervasiveness of more commercial offerings taking things to bigger more accessible scales.
Nonetheless, these three producers have set the benchmark, and it is high for newcomers: Gindara, Intriguant and Fauxe. Unlike self-obsessed music producers only concerned with the sound of their own track as they play live, these kids have a ear for selection and improvisation, a heart for the crowd and deep soul for the vibes they play out. They float effortlessly between banging out hip-hop beats and intelligently taking things down a notch to cool the dancefloor with mature, self-produced tracks that venture into various genres.
Change Is The Only Constant by Fauxe x Bravepaper
Chance Of Coin by Intriguant
Why Dooo by Gindara (feat. Lexigon)
They're the kind of selectors who, at such a young age, have an unbelievable knack for choosing the right beat and groove to grip the crowd by their nutsacks.
Luck of the draw or just a perfect eye for a killer line-up from Syndicate, label runner Jonathan Kiat, says: "There's a new discovery of beats out there, producers with their own point of view in their production.
"The music you hear, it's their sound, and it's obvious. It's what sticks out now in the scene and for us. To find this level of originality. I think all those three artists on the night encompassed that very well."
And, if the sound on offer on June 6 was anything to go by, the future is looking mighty dope for Singapore's hip-hop scene.
Catch another Syndicate night happening this Saturday, June 28.
Syndicate is part of a line-up of a two-night Gem Bar event which also features Matteblacc at Gem Bar with JNR and Dre, Darker Than Wax at Gem Bar II with Marcoweibel, Rah & Funk Bast*rd, Datdatdat at Gem Bar II with Reiki, Jerls and Suki Quasimodo, and Attagirl! at Gem Bar with A/K/A, Durio, Lady of the Sistrum and DJ Ghurl.
Check out Gem Bar's 5th Anniversary Facebook page for more event details.