If there is an evident trend in short-film director and writer Michael Kam's character studies, it is that his protagonists often come in pairs.
Be they two warring young brothers or two strangers forming an unusual bond of friendship, Kam, in the short time he has to tell a story, manages to spin power play, family issues, social stereotypes and human frustration succinctly.
We were introduced to Kam through his 2010 debut film, Masala Mama, which told the story of a friendship and unlikely alliance between a young boy lost in the world of comics and art, and an effeminate provision shop worker. Out of thousands of film submissions, it was one of the chosen few to be screened at the Berlin International Film Festival, and it also picked up awards at the Hamburg International Short Film Festival and at the 2nd Singapore Short Film Awards."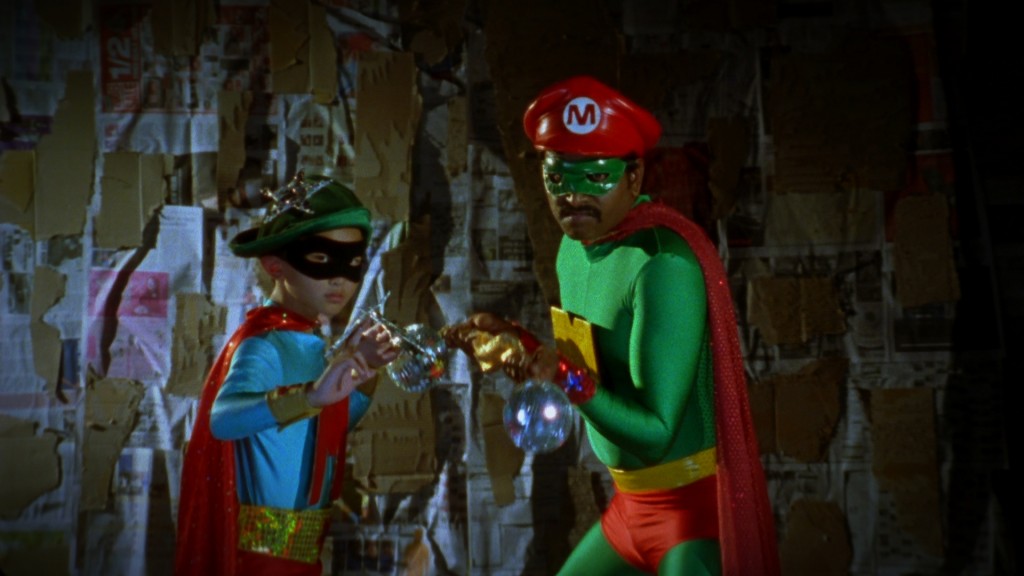 Then there's Di, an uncomfortable film with all-too-familiar scenes of two warring brothers at each other's throat while their mum is away. Bullying, rivalry and resolution unfold in a slow but effective little short.
Kam has just recently toured the US with his latest short, Detour, shot in black and white. It tells the story of two feuding brothers who find themselves in an unexpected and traumatic experience while stuck with their exasperated father in a traffic jam.
Busy as he is (or busy chilling and finally on a break), Kam took our questions promptly via email from the US to talk about film. He's open about the directors whose works have shaped his vision and influenced his journey into film-making since his marketing days at Shaw, and he's happy to go at length to talk about his process as a writer and director.
He's also happy to go at length to talk about his travelling habits and a variety of hotdog sauces.
(In hindsight, we should have just waited for Kam to get back to Singapore for this interview. We hope we didn't mess up his festival viewing experience in the US.)
Thanks for joining us. How is the film circuit in Cleveland treating you? Having fun networking or stressing over marketing your film?
I am guilty to say that I did neither!
I have been more consciously aiming to have a nice break – I went to catch a number of nice films at the festival, but more importantly:
(a) I ate some nice food (I researched places recommended by websites for affordable, good food like Happy Dog, which offers tasty hotdogs with a very wide variety of sauces, including a spicy peanut butter mix; The Map Room which serves delicious pizza, has a small plane hanging on the ceiling and a fireplace. I also had a Columbian arepa, which is probably a distant cousin of a Mexican Burrito, from a place called Barroco Grill.
(b) I caught my very first NBA game featuring The Cleveland Cavaliers and the Houston Rockets, and caught Jeremy Lin and James Harden in action (guess you know which team I'm rooting for, and they won!).
From start to end, the NBA folks really know how to put on a great show, even during the time out's – it was Star Wars night, and there was a segment with dancing Princess Leias and another segment with breakdancing Darth Vaders.
(c) I went to a concert – I caught The Ataris – which was an epic fail for me as I couldn't hold my liquor and had to leave early; and;
(d) I will be watching a theatre play later in the week called "night, Mother" which the local theatre reviewers raved about. So in all, it's more of an immersive experience in Cleveland for me rather than just a film festival.
Tell us about your new film, Detour. What has the film's reception been like and who have you been meeting?
A: I thought the Cleveland film fest booklet described the film pretty succinctly – DETOUR is the story of two brothers who will find themselves in an unexpected and traumatic situation when they get stuck with their father in traffic. I met a few film-makers, but my priority for this trip was to just get a nice break from work and get inspired, which I think I'm getting there.
It (Cleveland International Film Festival) went quite well, I must say. The folks there responded very positively to the film, and one of the ladies was moved almost to tears as she tried to ask me a question about the work after the screening.
The audience asked me questions ranging from how it was like working with young talents on such a heavy subject, my inspiration for the film, the time it took to make this film, to new projects in the pipeline. A few stayed back to tell me how much they liked it, which was genuinely heartwarming.
The festival attracts an almost cult-following of passionate film goers who are open minded and curious to watch and understand. I count myself lucky for having such an audience to catch my work.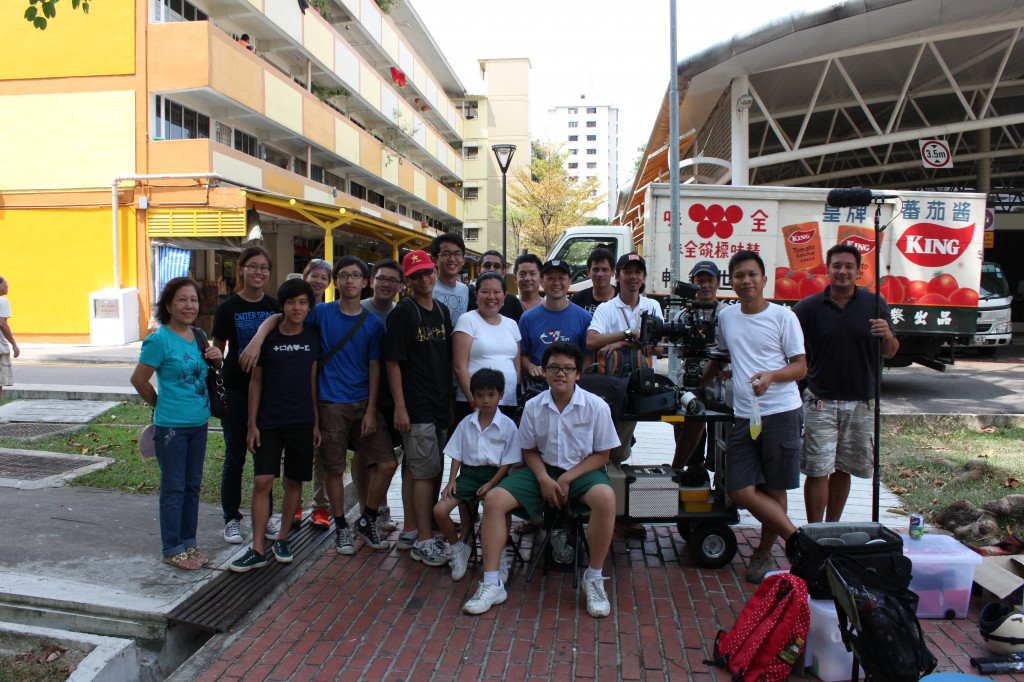 "My time working at Shaw opened my eyes to world cinema (I caught the works of Hou Hsiao Hsien, Tsai Ming Liang, Kieslowski, Antonioni for the first time on the big screen in 35mm film, which was really a terrific experience), and aside from watching them, my work entailed marketing a wide range of films, from art house to commercial films."Michael Kam
You've got a Master's degree in Business Administration, a degree in Engineering and a certificate in PR & Mass Communication. Overachiever or just indecisive?
Can I say neither? I guess each of them came to me at different points in my life where they served a particular purpose, but they have elements that were and continue to be useful in helping me see things from different perspectives.
All these qualifications, so what pushed you over to film? Surely your time at Shaw played a part, not just with the plethora of movies you had to view, but also the entire process of marketing a film?
I was and still am a fan of cinema. My folks indulged me and my brother by taking us to see movies on weekends, like the Indiana Jones series. My grandma is a huge fan of Hollywood cinema, particularly the classics with stars like Mickey Rooney, Greta Garbo and John Wayne. So that was certainly an influence.
My time working at Shaw opened my eyes to world cinema. I caught the works of Hou Hsiao Hsien, Tsai Ming Liang, (Krzysztof) Kieslowski, (Michelangelo) Antonioni for the first time on the big screen in 35mm film, which was really a terrific experience, and aside from watching them, my work entailed marketing a wide range of films, from art house to commercial films. One can never underestimate the marketing component of films – how a film is positioned, the tagline, the key art, the sponsorship partners – all these can really go a long way to help grab eyeballs and put bums on seats! It was certainly a fun and enlightening time, and I had the honour of helping the marketing of Eric Khoo's first feature film, Mee Pok Man. I suppose it planted the seed in me to want to make films of my own some day.
You're a Singaporean Chinese director who, with Masala Mama, chose to focus on an Indian protagonist. Why the Indian culture? What was the influencing factor to tell an Indian man's story?
I wasn't deliberately tackling the Indian subculture per se, but rather, something that I connected to as a young child. Back then, mama shops (neighborhood convenience stores run by South Indian migrants who worked and lived in the premises) were common, and there was this one along the corner of Oxley Road that my father often took me to that really left an impression on me. The owner was a kindly Indian man and it was there that I found the most inspiring bunch of comics, from X-Men to Crisis of Infinite Earths. I guess that memory stuck, and people say you tell stories that you are familiar with, and this was something that resonated with me.
From there, I did further research, looking stylistically at Bollywood (Indian films, typically from Mumbai) and Kollywood (South Indian films) works. It's quite a masala (a mix of spices, which Indians also describe their films) tale, in which there is cross-cultural drama, tragedy, comedy and fantasy all mixed in like the rojak we enjoy.
Is it difficult being conscious as a writer-director to find the right nuances that highlight your subjects' race and ethnicity accurately?
I guess for me, my focus is first to find the story that I can connect with and that I think will engage the audience, which is me wearing the writer's hat, and subsequently, when I put on the director's hat, it's to work with the actors to find the truthfulness in their performances. Regardless of race, language or ethnicity, it is their humanity that I hope will shine through. I will also naturally submit myself to any cues from my actors for things that I am not so familiar with.
What's the inception of your short-films like? What inspires you to sit down, write and go through the tedious process of funding and production and marketing?
I have a little trove of memories to tap from to develop my stories. Beyond that, it's important to remain inspired by other works, not even necessarily films, but stories from books, songs and images, and I try to remain sensitive to that (while juggling my other duties as a lecturer, administrator, husband and dad) – which is why a break like this is really nice.
You teach film students in your career. What's the outlook for Singapore film-making? What are some of the bright spots on the horizon and what can we expect for Singapore's industry?
It's great to see Singapore cinema making headway both on the box office front, as well as in the international film festival circuit.
Jack Neo's Ah Boys to Men shattered past box office records, while Anthony Chen's Ilo Ilo made a terrific breakthrough for Singapore by earning a Camera d'Or at Cannes recently. Both bode very well for the industry.
And I see that there are more local films being made, in tandem with a growing appetite for local works. It's pretty cool to find myself teaching a film course at Ngee Ann Polytechnic that saw Anthony Chen and Boo Junfeng come through our doors, and it continues to attract talented and motivated students. I'm quite heartened to see our students continue to get into festivals and even winning some awards. This is an industry that thrives on passion and creativity, and I would say that our youth must play a leading role for Singapore cinema to grow from strength to strength.
UPDATE (May 3) Since this interview, Detour won the Best International Short Film prize at the 32nd Uruguayan International Film Festival.