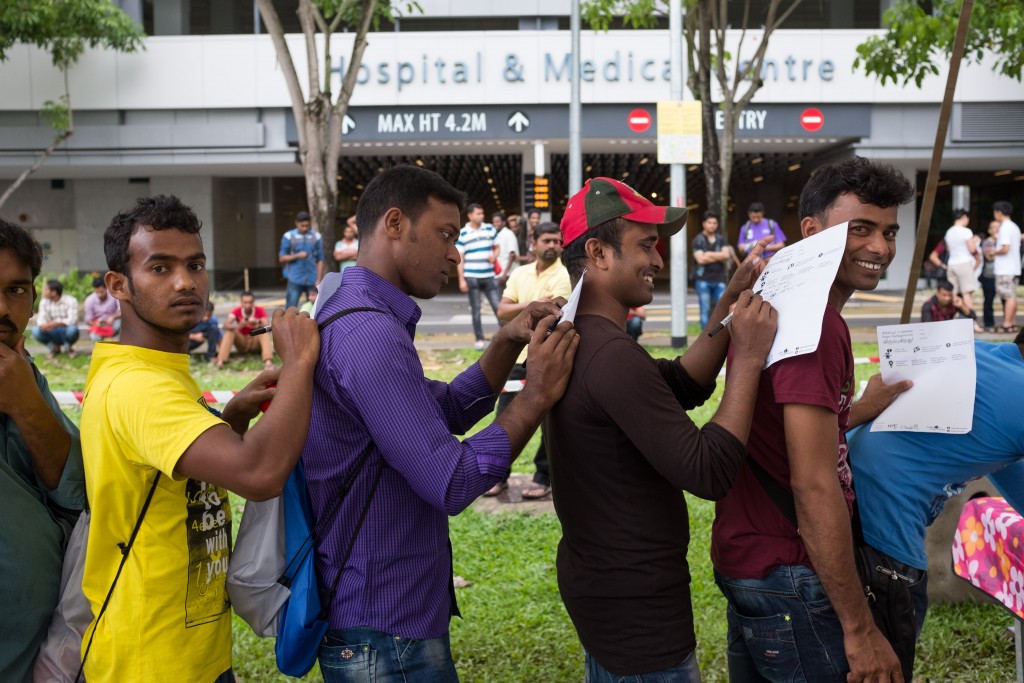 Nothing is quite as ubiquitous as the migrant worker, especially in a modern country like Singapore, where a smaller labour force has resulted in a high dependency on foreign employment.
So, yes, we see migrant workers everywhere as we go about our daily lives. But how do we see them? As unique individuals like you and me or merely nameless faces who have come here to work and then leave when their employment contracts are up? And more importantly, do we even care?
In a world where boundaries are increasingly being torn down and marginalised societies become more prevalent, is it any surprise then when incidents such as the SMRT bus drivers' strike in 2012 and 2013's Little India riot break out? While one might argue those incidents were purely coincidental, one can't deny how marginalised societies have an affect on the society as a whole and vice versa.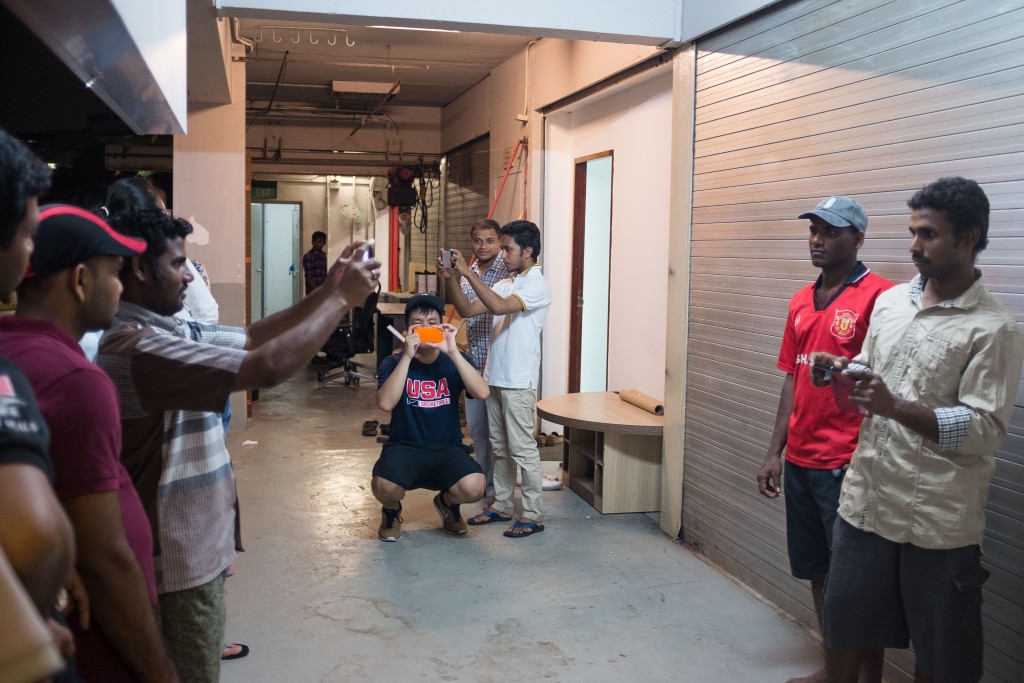 That's what a team of final-year students – Amos Chen, Andrea Lim, Shahrin Izhar and Kenji Kwok – from Nanyang Technological University's Wee Kim Wee School of Communication and Information set out to accomplish with Familiar Strangers, a campaign as part of their final-year project.
The students started by finding out Singaporeans' perceptions and sentiments of migrant workers here, as well as discover ways to raise awareness about their situation. They felt that there was an opportunity to improve the sentiments towards the migrant workers here and what better way to bridge this gap than with stories from the migrant workers themselves?
"That's when we decided that we could use raw stories, written by the migrant workers themselves, to give an insight into their lives," Kenji explained.
Using various platforms for the migrant workers to tell their stories, in their words and other means of expression, such as through photos and videos, they hoped that Singaporeans will be able to learn more about the lives of migrant workers here.
The students worked with different groups and organisations such as HealthServe, a non-profit agency dedicated to providing healing and hope to migrant workers, and approached the migrant workers along the streets of Orchard Road on weekends to collect their stories.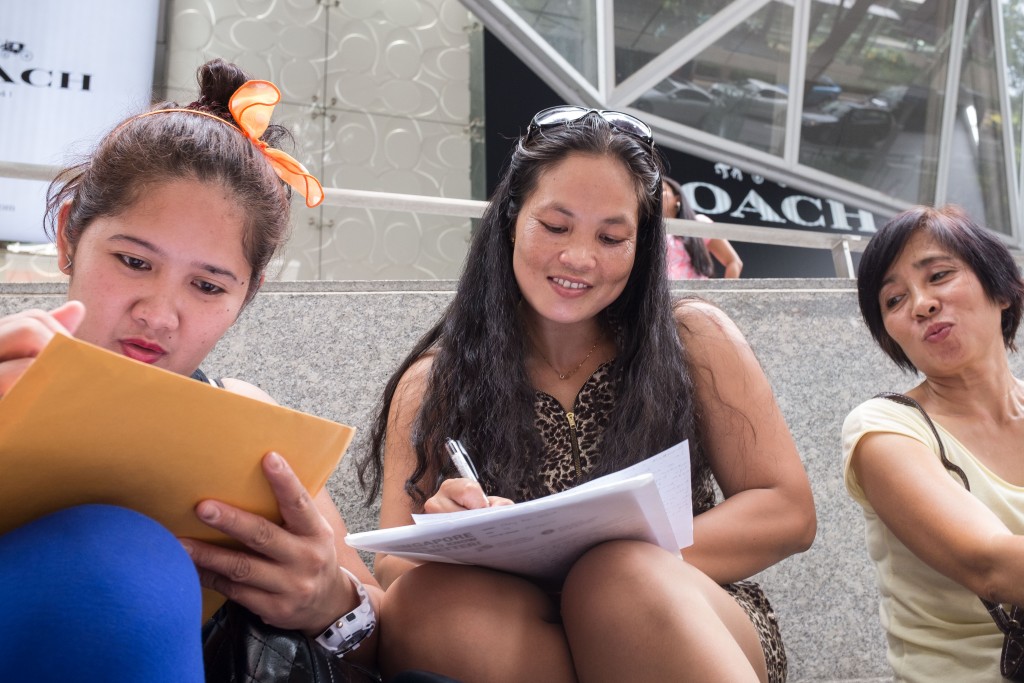 As one might expect, it was a bag of reactions, but mostly of the wary kind as the workers thought the students were from a government body. Fortunately, the workers slowly opened up and shared their stories after the students explained to them about their project and what they were trying to achieve.
'What makes you happy?', 'What are your hobbies?' and 'What do you do in your free time?' were just some of the questions the students asked in finding out the migrant workers' personal stories in Singapore or about their lives back home.
One story that stood out for Kenji was that of Ms Kusum Gill and her dreams of wanting to open an orphanage back home in India to save girls who are continuously at risk of rape.
"It's extremely inspiring to know how she is working hard here to make a difference back home."
The students started collecting stories in November 2015 and this culminated in a photo exhibition in early April at Visual Arts Centre.
The response has been nothing less than heartwarming, as Familiar Strangers has raised awareness about migrant workers among Singaporeans who might not have known anything before reading their stories. Even teachers from other schools have asked if they could show the video to their students in class.
Interestingly, this project has also changed the students' mindsets. More often than not, the migrant workers' stories that they came across are solemn and sad. However, stories that paint a positive side of their lives, such as their hopes and dreams, are often left out of the mainstream media.
"Doing this project has taught us that they too are individuals working for a better life for their families back home, and in many ways, much more in common with us than we think."
It's heartening to note that while the students' project has ended, their friendships with the migrant workers have just began. They continue to work closely with migrant workers from HealthServe who participated in a simple photography workshop that they conducted. In fact, some of the migrant workers are still in touch with the students via Facebook, a testament to the friendships forged along the way.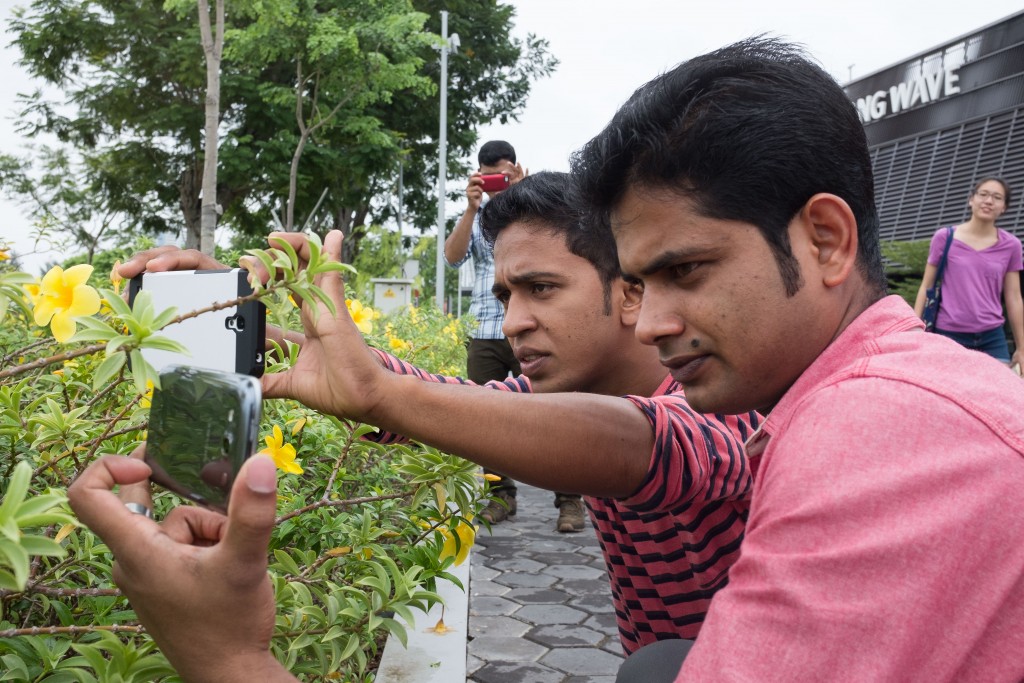 While one might argue that what Familiar Strangers has accomplished would hardly cause a ripple, it's a start towards progress. Because ultimately it's about giving the migrant workers a voice in the hopes of understanding them better and making our society a better place for all.
So the next time you see a migrant worker walking down the street, why not give them a smile and say hello? You might find that the simple act has not only made his day, but yours as well.
Learn more migrant workers stories at familiarstrangers.sg and Facebook.