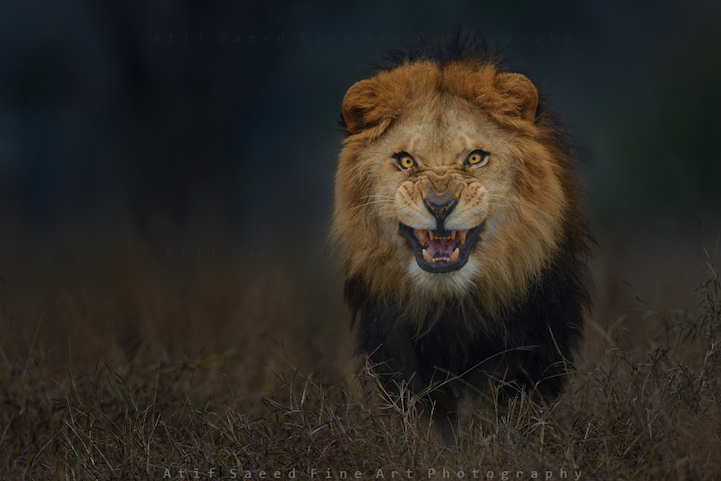 What would your first instinct be when facing a 450-pound lion? Probably to run in the opposite direction at the thought of the beast ripping through your flesh.
This wasn't the immediate case for 38-year-old Pakistani naturalist and photographer Atif Saeed who risked the wrath of a lion to capture this extraordinary shot seconds before it rushed towards him. The incredible photo, titled 'The Ghost and the Darkness', is the product of Saeed's risky move.
In an interview with The Daily Mail UK, Saeed shared that he was driving through a safari park in Lahore, Pakistan when a lion was spotted close by. He exited his car and edged slowly towards the beast armed only with a camera.
Focusing on getting the perfect shot that best represents the character and status of the king of the jungle, he fired off a few shots. The clicking sound of the camera shutter alerted the hunter's senses to his presence and it prepared to pounce.
He scrambled to his car barely making it back, with his life and terrific photos to boot.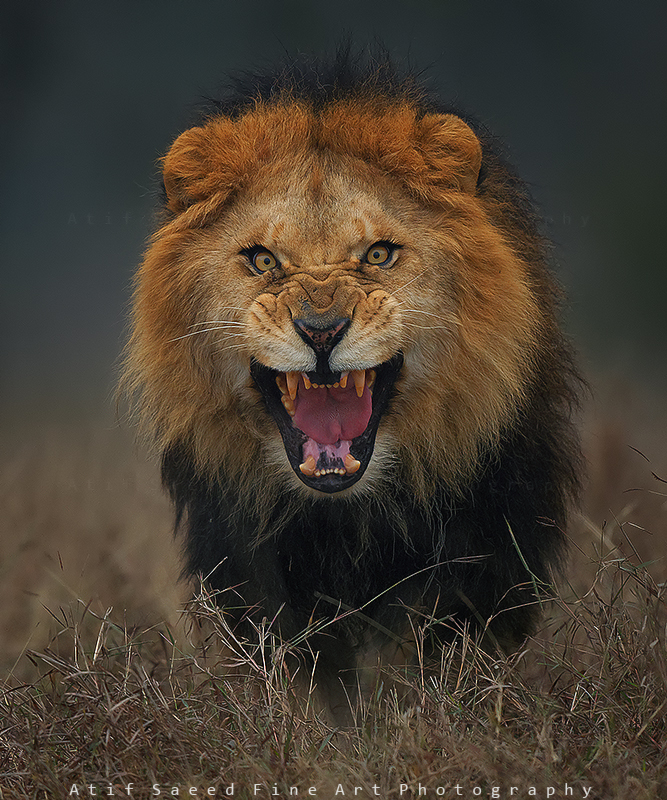 Saeed says that watching the lion gearing up to attack through the camera lens is something indescribable and he was witnessing minute details that no movie or photograph can capture. And that this dangerous experience is something he doesn't think he'll do again, but it's one he will never forget.
The viral photo has close to 11,000 likes and over 1,000 shares on his Facebook page. Visit his page for other stunning photos of wildlife and nature.
Images sourced and text referenced from My Modern Met, NDTV, DailyMail UK and the photographer's Facebook page.