At 4.30am on a freezing October morning, a group of women trooped out of Mu Gompa Monastery in Tsum Valley, Nepal. Nine misted streams of light from nine head torches lit the way across the treacherous terrain of Ngula Dhojhyang Pass, a high-pass summit perched on the Nepalese-Tibetan border at 5,093 metres high.
Traversing stormy plains, frigid rivers, frosty glaciers and unstable landslides, the all-women team pressed on against all odds – freezing temperatures and breath-halting altitude included.
"The cold was so intense that the water in our CamelBaks remained frozen until 9am," remembers Christine Amour-Levar, founding partner of Women on a Mission (WOAM). "Despite the added hurdle of suddenly discovering icy patches in precarious places, we carried onwards at a fast pace, only stopping occasionally to catch our breath."
It was the last day of WOAM's trek in Tsum Valley, Nepal, which the team had embarked on a week earlier to raise funds and awareness for women victims of violence.
A week's worth of trekking 150 kilometres, much of it uphill, had culminated in that moment – a 1,400-metre climb to the peak of the Ngula Dhojhyang Pass, where they were to plant the WOAM flag to symbolise their message of hope for peace in the world.
"The last few 150 metres were the most difficult. We found ourselves taking 50 steps and resting to catch our breath, as we neared the top. This was a massive altitude gain for any mountaineer to undertake in a single-day climb," she shares.
"Finally at noon, exhausted and cold, but euphoric beyond words, we made it to the Nepalese/Tibetan border at the highest point on the ancient trade route of Tsum, the most secluded of Himalayan valleys."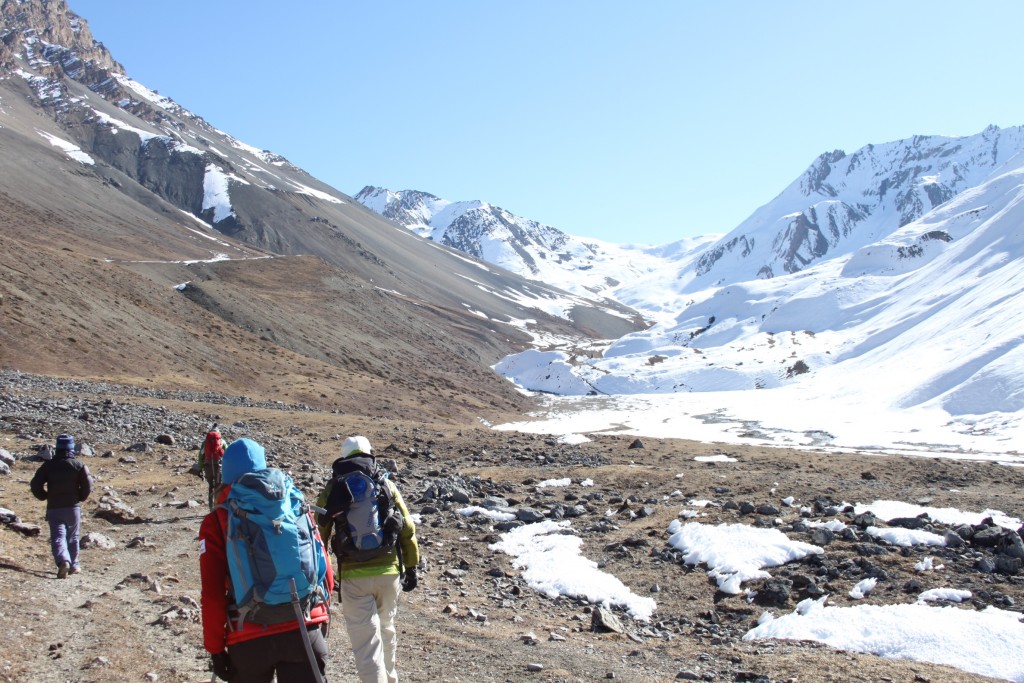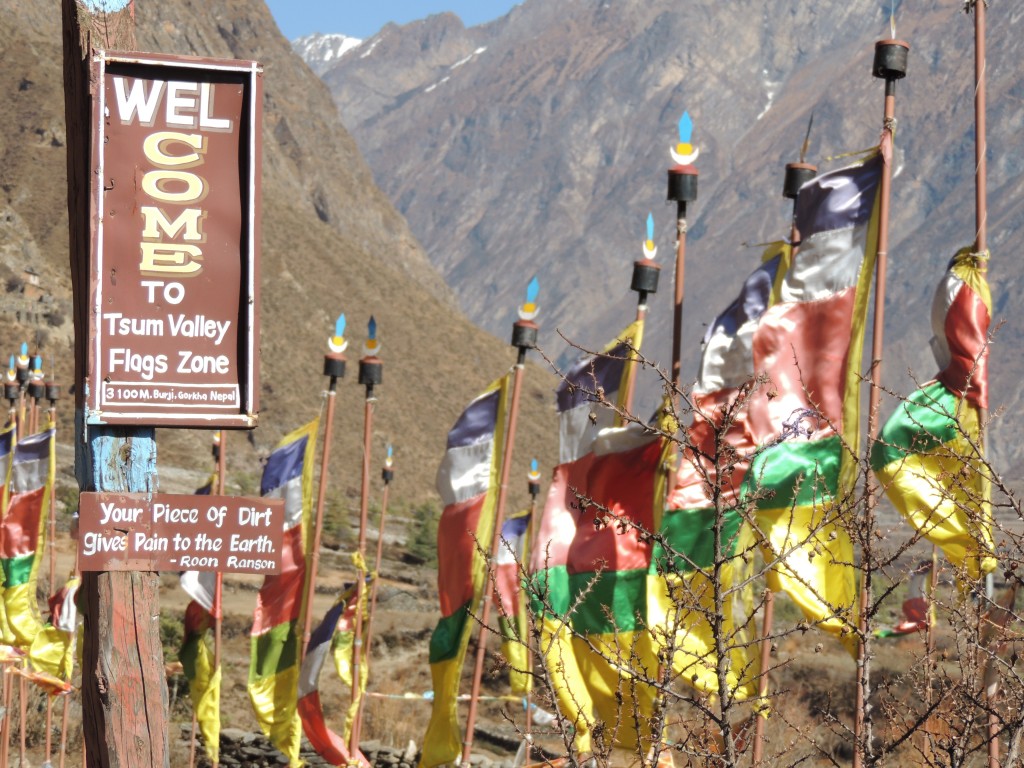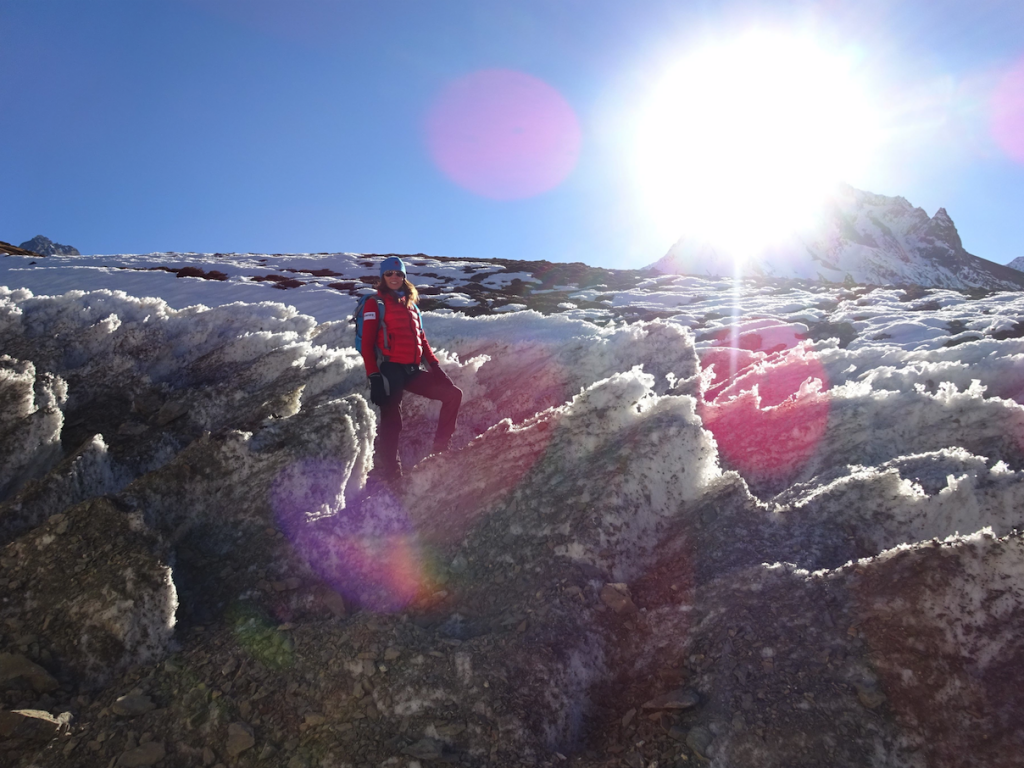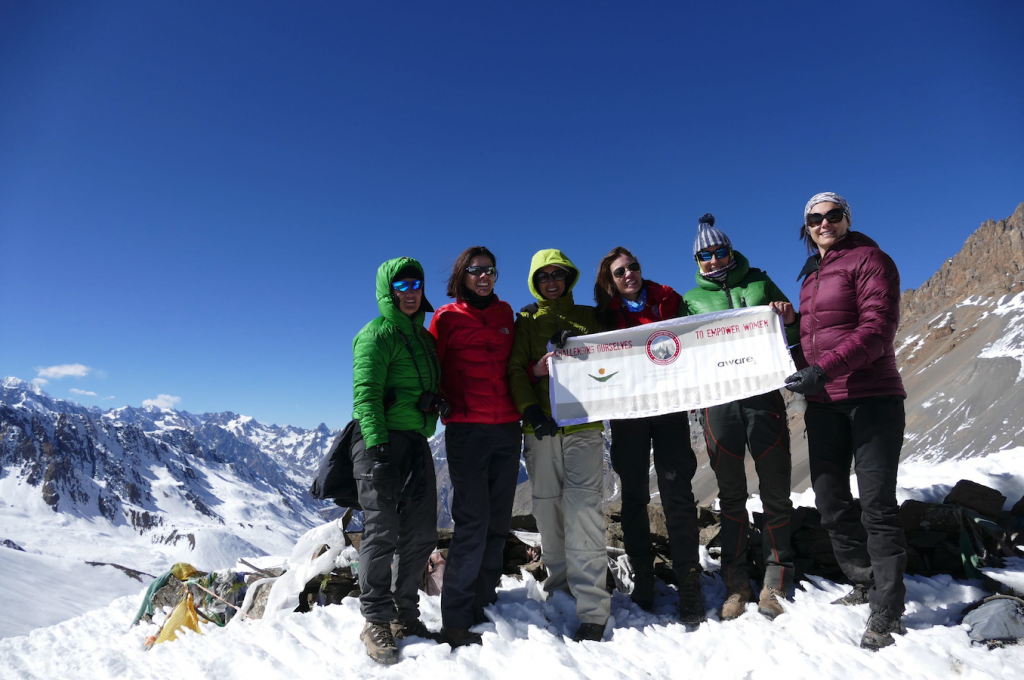 Their journey had started from Soti Khola, a popular resting spot for trekkers. From there they visited sacred caves, secluded villages and monasteries as they climbed to a height of 5,093 metres over 150 kilometres through pine forests and meandering mountain trails.
Eventually, the thick foliage thinned, giving way to more barren terrain blanketed in thick layers of snow. Their only companions were each other, the occasional caravan of mules and yaks delivering supplies between Nepal and Tibet, and small Buddhist shrines along the way.
After a week of trekking, they finally arrive at Mu Gompa Monastery for a three-day stay, living and breathing as part of the Tsum monastic community. All the while mentally preparing themselves for the gruelling last leg of their expedition.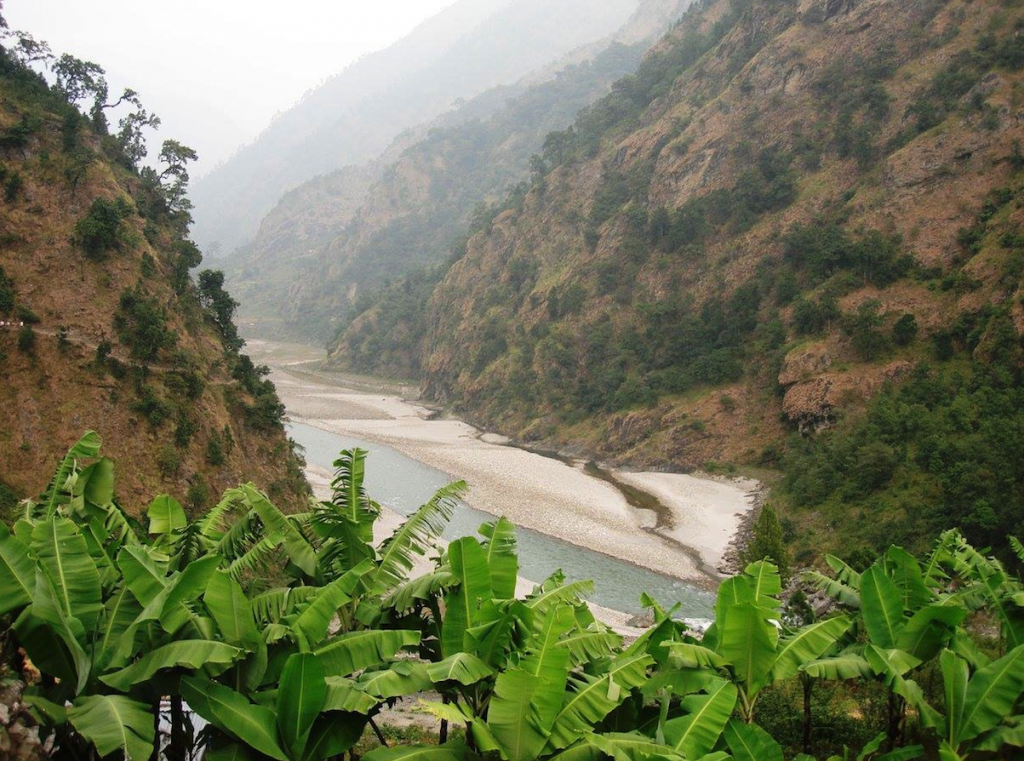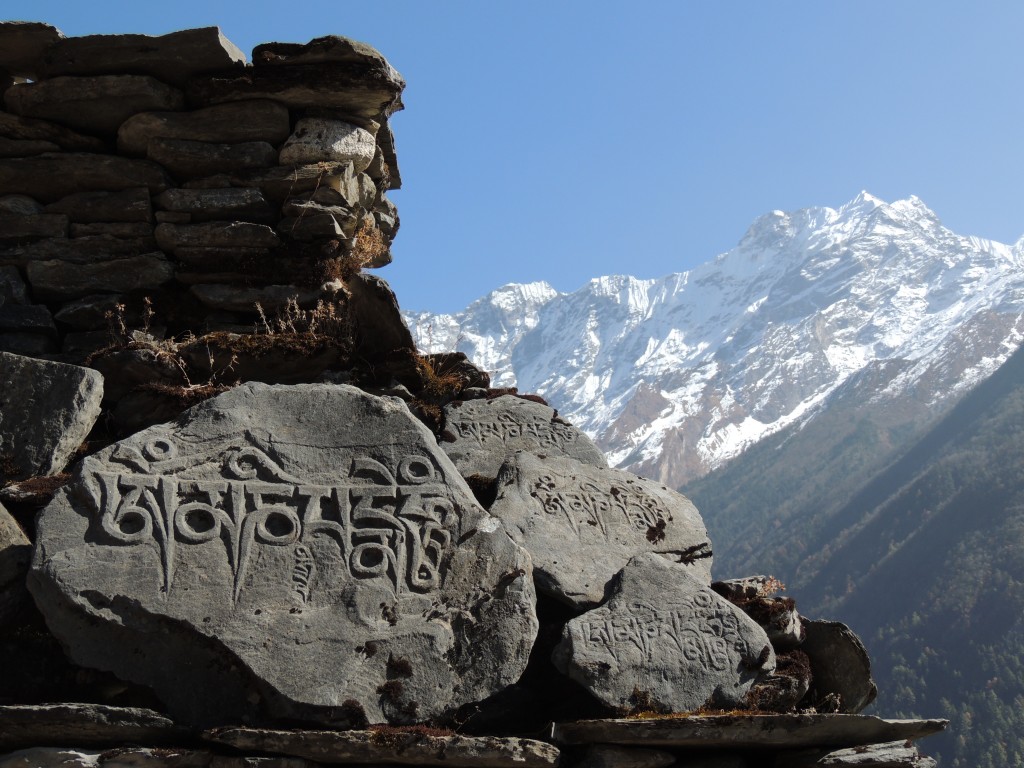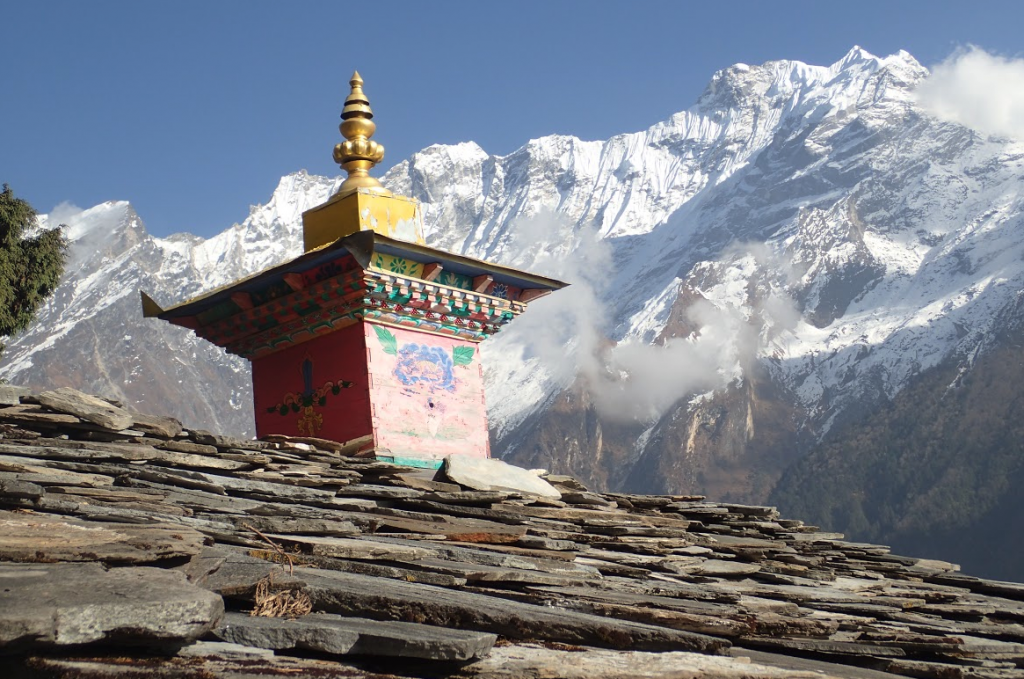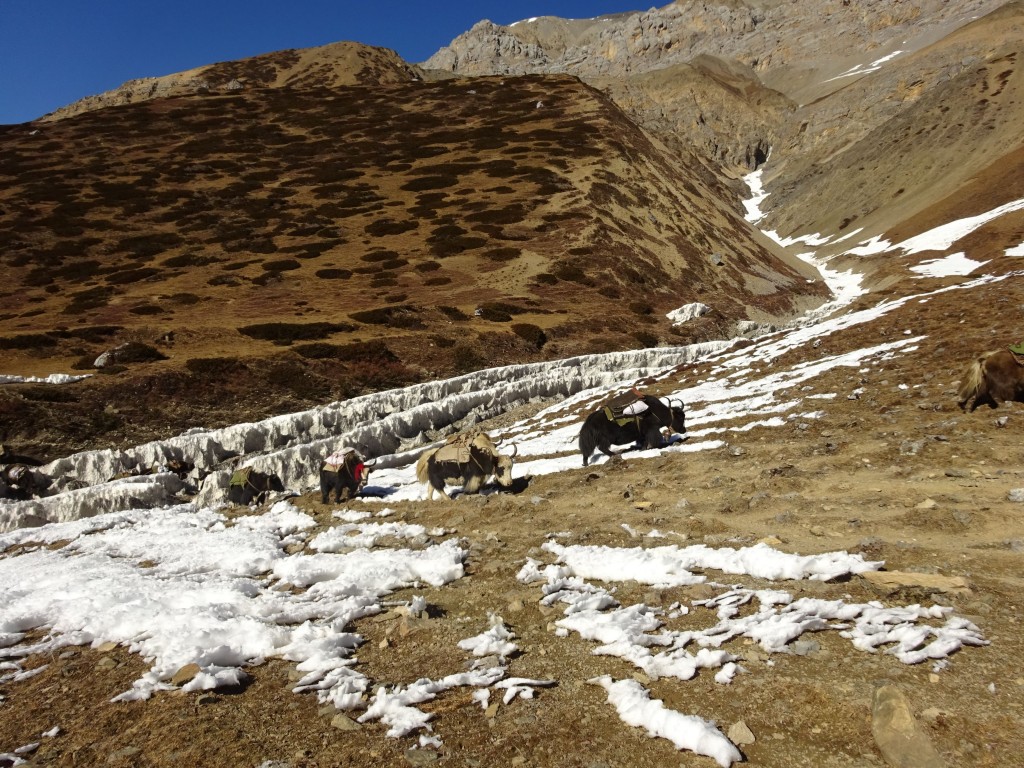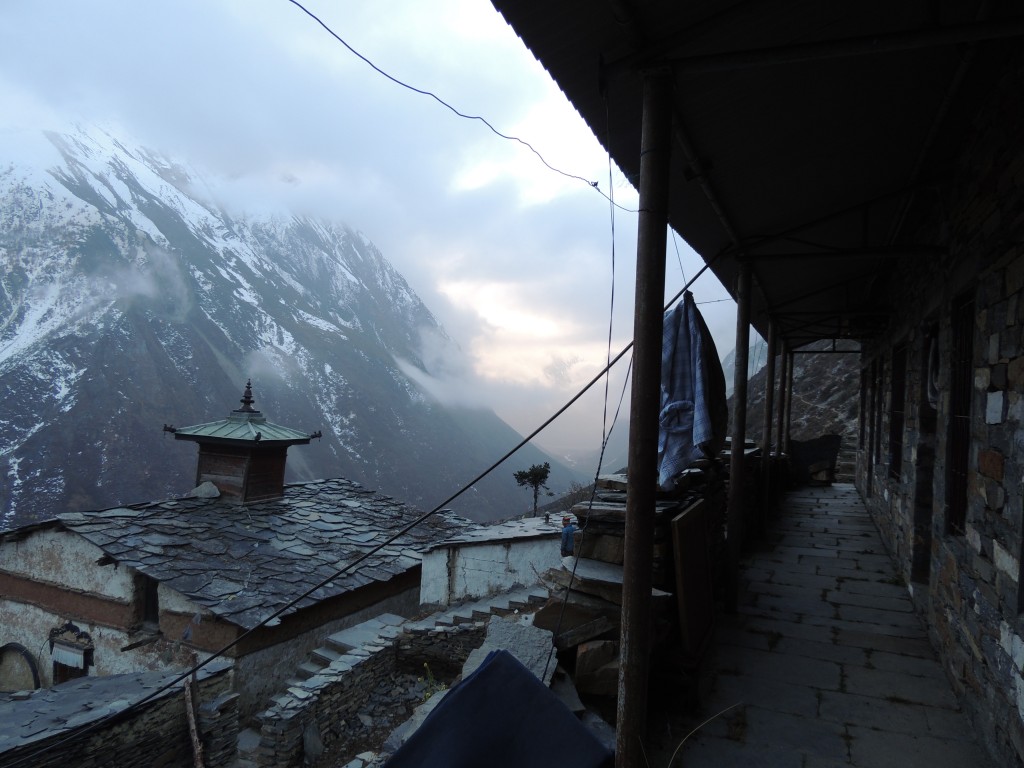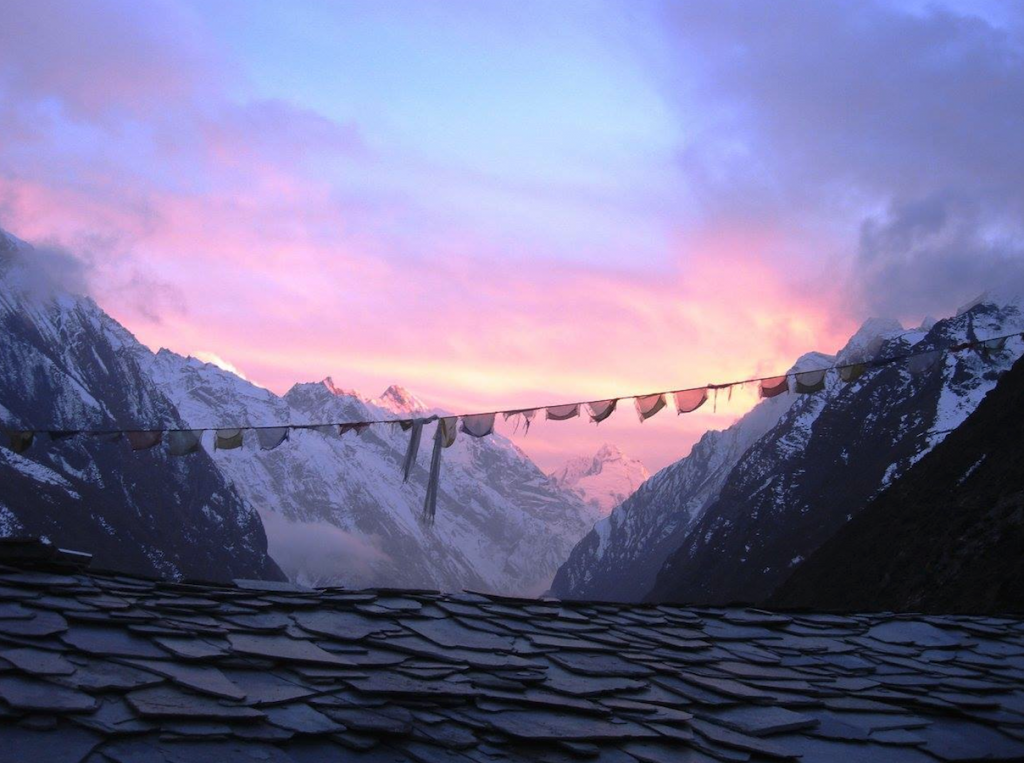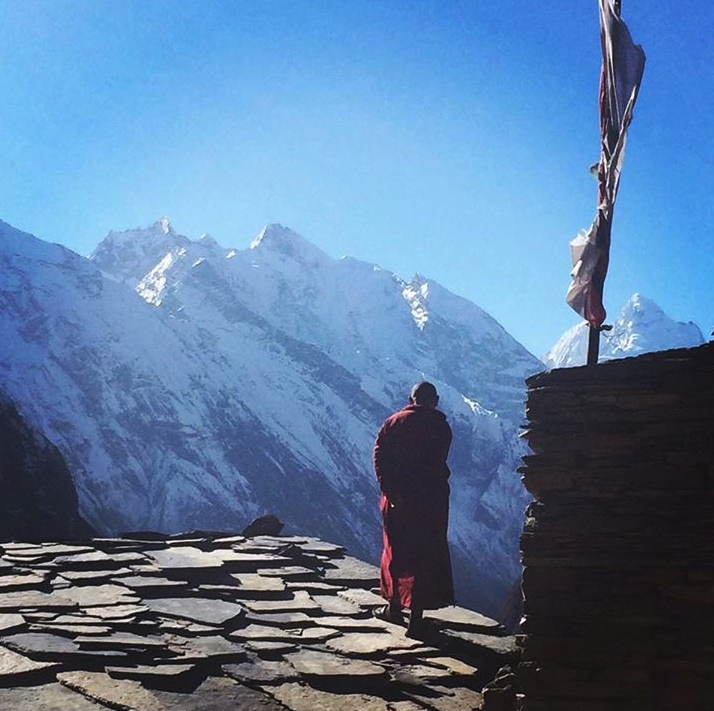 Needless to say, the trip was as spiritually enriching as it was physically and mentally exhausting. But before you think these women simply globetrotting voyagers looking for offbeat ways to satisfy their lust for travel and adventure, know that they're doing it for a humanitarian cause.
In fact, their trek to Tsum Valley marks their third expedition. Their first, a trip to Everest Base Camp in Nepal in November 2012 raised a total of S$145,000 for women victims of war, while their second, a journey through Jordan's Wadi Rum Desert in 2013 raised another S$100,000.
This time, they aim to raise S$100,000 to support the Association of Women for Action and Research (AWARE) and Women for Women International (WfWI), with proceeds going to women victims of violence.
"We feel very drawn to the Himalayas and to Nepal in particular. It is a place that keeps calling us back, not just because of its majestic and spiritual beauty, but also because it is tied to the story of how WOAM began," Christine says.
Stemming from the Tibetan word "Tsombo", which means vivid, "Tsum" is often referred to as a beyul, or secret land. It is believed that a beyul is a sacred and powerful place, often helping the worthy on their road to enlightenment.
Opened to trekkers only in 2008, Tsum Valley is still relatively untouched and remains largely unchanged from centuries ago.
"It is still considered to be a remote and undiscovered part of Nepal," shares Christine. "We also wanted to experience its unique Tibetan culture. Despite the fact the Tsum Valley is part of Nepal; it is Tibetan in its culture and even in its language. It offered us a different perspective on this area of the world that is very close to our hearts."
Far from just catching a glimpse of the Tsum people's way of life, Christine and her companions found themselves on the receiving end of a warm hospitality beyond their expectations.
"As you can imagine on such a journey, there was much laughter and often tears, of both triumph and frustration, but what we discovered at the end of it all was something far more rewarding," Christine relates. "We came to know a people who cherish the simplicity of their lives over any material comfort or possessions. On numerous occasions along the trail, the people of Tsum welcomed us, perfect strangers, into their homes. Their hospitality, kindness and wisdom touched our hearts forever."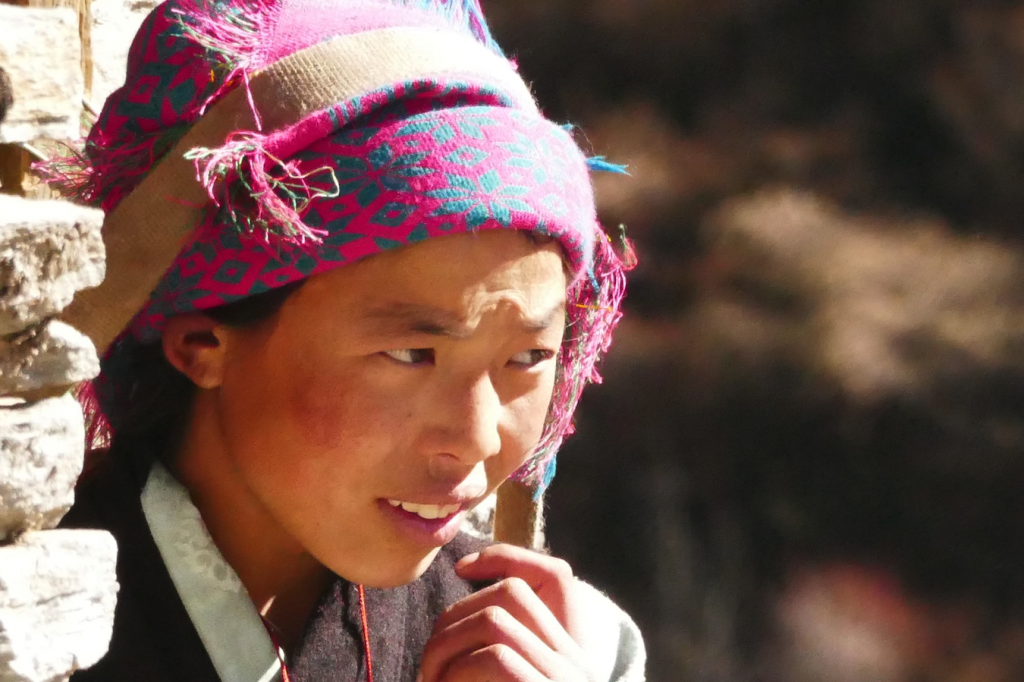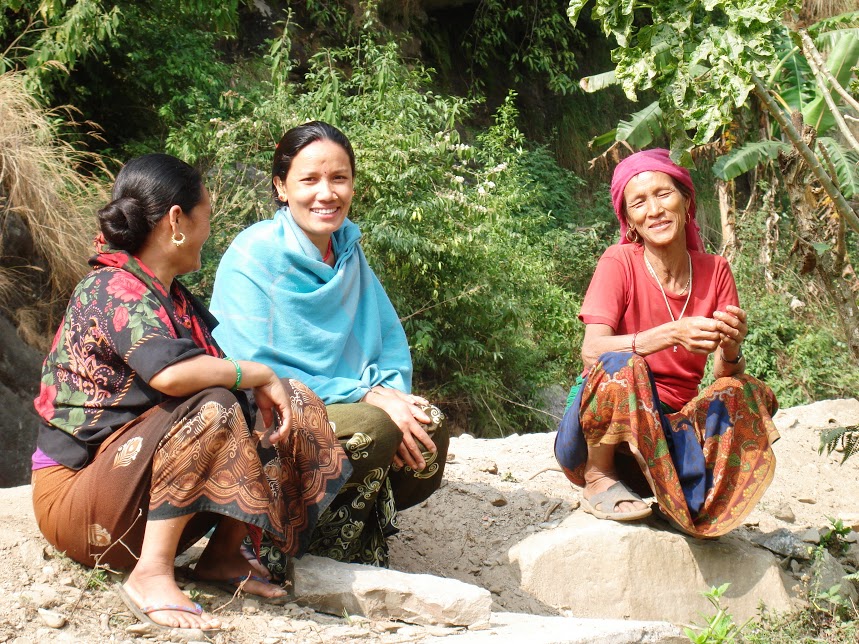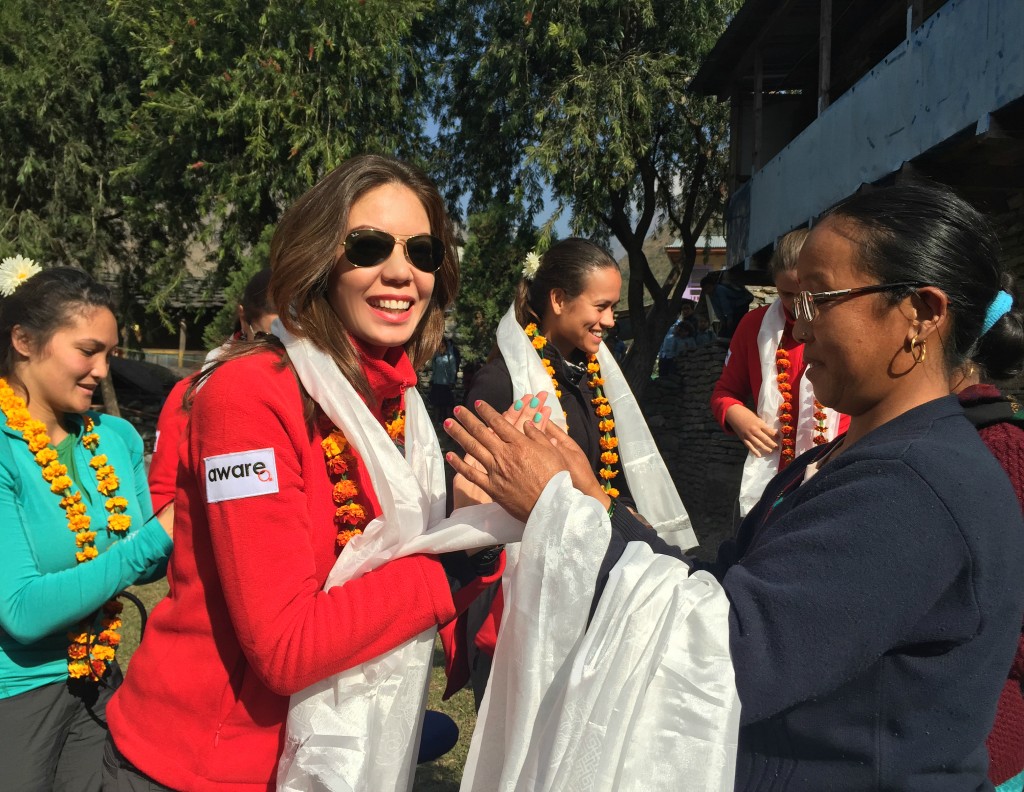 WOAM comprises a diverse group of passionate women of different nationalities and all walks of life. They include Christine, a marketing consultant, entrepreneur and writer; co-founder Valerie Boffy, an ex-French National Junior Team Gymnast and Volleyball Player who became the sixth French woman to ever summit Mount Everest in 2012; Singapore broadcaster Michelle Martine; Corinna Lim, Executive Director of AWARE; and other amazing women with an adventurous and philanthropic spirit.
At the end of the day, WOAM aims to inspire women to leave their comfort zone and push their limits to rally support for a worthy cause.
And it was their dedication to this cause that spurred them on as they trudged through their trek to Tsum Valley.
"Ultimately, we embarked on this journey to support other mothers, daughters, and sisters whose lives have been ripped apart by the horrors of war; women who have been humiliated and raped, robbed of their dignity, their right to live in peace, whose self-esteem and freedom have been taken away from them," Christine says.
"Even if we could never claim to truly understand the suffering they went through, doing something out of the ordinary and dedicating it to these brave women made us feel like we were standing in solidarity with them, and it gave us wings as we climbed higher."
For more information please visit Women on a Mission's website at www.womenmission.com. You may also make your donations to AWARE or WfWI directly.