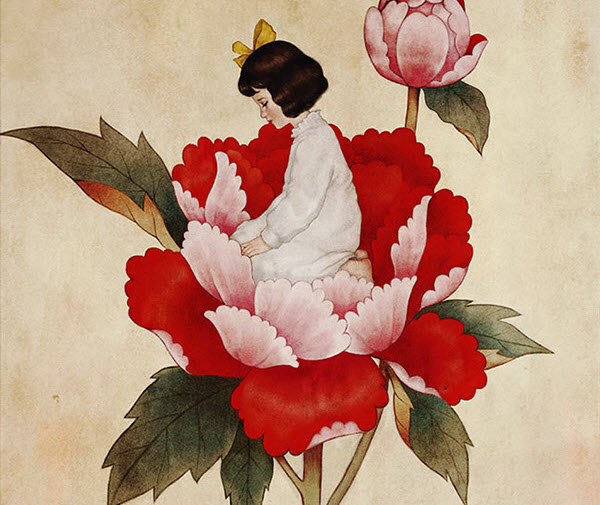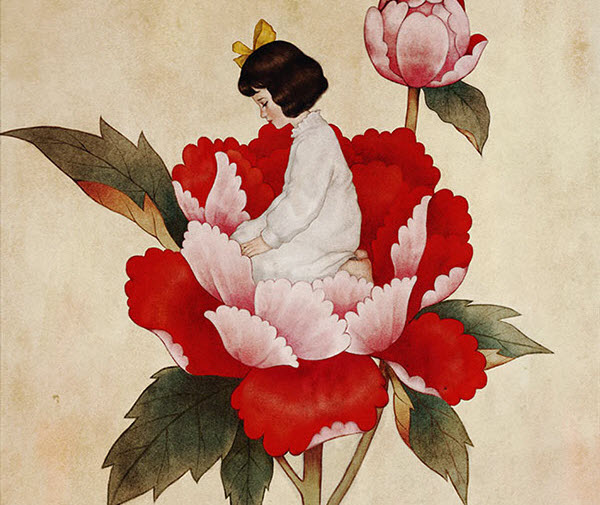 You've heard of Thumbelina – that Hans Christian Andersen fairytale about a thumb-sized darling who got abducted by a toad, and, with the help of her little animal friends, managed to escape and find her happy ending with a fairy prince.
But here's a fresh take on the classic tale.
<Thumbelina Series> is a personal project by Dani Soon that translates the Western fairytale into digital illustrations using the Minhwa, a Korean folk painting style.
Featuring plenty of blank space and flat figures as characteristic of the Minhwa style, Soon's artworks are illustrated and digitised into stunning pieces that ooze a certain Eastern charm. The idea, according to her Behance page, is to combine East and West, as well as ideas of the old and new.
The main elements of the story are still present, of course, but with some minor tweaks. For instance, instead of being born out of barleycorn, little Thumbelina emerges from a peony flower, and certain characters and much of the backdrop has an overt Oriental slant.
Certainly, Thumbelina is the perfect choice for the Minhwa style, seeing that the story features a fair number of typical Minhwa figures such as rocks, water, fish and flowers, which are mythical symbols of good luck, happiness and longevity. And Soon certainly plays to this strength, featuring these elements plenty throughout her illustrations.
View her charming works below, and be sure to check out her Behance portfolio and website for more brilliant works!