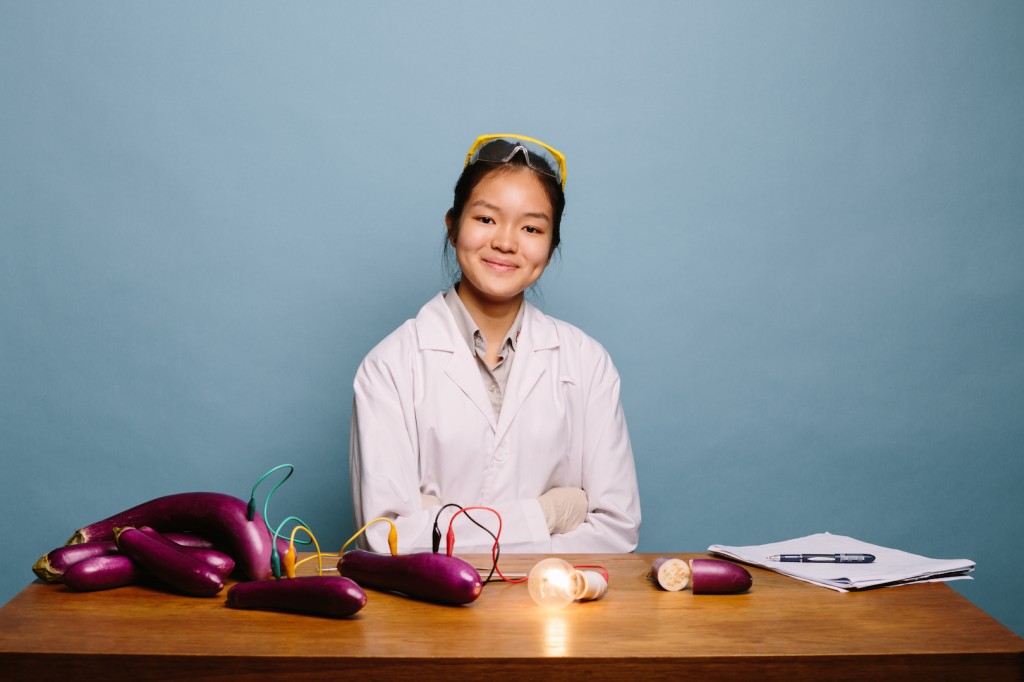 Science wasn't her best subject in primary school.
But if there's anything to attribute to the success in the subject in the later years of Shannon Lee's school life, then perhaps it's her unwavering and insatiable curiosity to learn how things work.
The 18-year-old, who studies at the National Junior College in Singapore, made headlines recently when she won this year's Young Scientist Award at the Intel International Science and Engineering Fair (ISEF).
The self-professed science geek was awarded US$50,000 for developing a novel electrocatalyst that may be used for metal-air batteries of the future, in particular, zinc-air batteries for electric cars.
"I didn't intend on going so far, to be part of this science fair. I just wanted to do science. I just want a greener environment," she says, smiling and talking in hyper-quick time, a sign of a mind racing with ideas, and a sign of Lee's genuine enthusiasm for science.
But what grabbed the science world's attention was the material Lee used for the air cathode of the zinc-air batteries – Chinese eggplant.
If Lee's hypothesis proves to be stable after further and rigorous testing, the Singaporean may have actually found a way to create a more sustainable, durable and energy efficient metal-air battery.
These lighter batteries would give the world an ideal replacement for lithium-ion batteries that are widely used in electric cars and various other high-consuming energy devices. Lighter batteries would mean less energy wasted when transporting goods and/or people.
Only problem with metal-air batteries is their sketchy durability and high cost. The batteries, which use oxygen as a key component, rely on platinum, a rare and expensive metal, to act as a catalyst for the oxygen reduction reaction.
It is something researchers around the world have been looking to fix by searching for alternative electrocatalysts. Suggestions have ranged from the use of carbon nano-fibers and other metal-free catalysts, to coming up with concepts such as synthesising highly porous carbon containing heteroatoms found in human urine.
Talk about taking the piss out of science.
"I hated eggplant. My parents had to force me to eat it when I was younger." Shannon Lee
Lee, on the other hand, kept things closer to nature and sustainability.
Her theory saw her carbonising eggplant, activating it and testing its performance to catalyse the oxygen reduction reaction in the air cathode of a zinc-air battery.
The outcome? Her carbonised eggplant far exceeded the performance of platinum carbon in terms of stability.
"I hated eggplant. My parents had to force me to eat it when I was younger," admits Lee, but she's definitely loving it now.
The use of a carbonised eggplant as a catalyst came as an after-thought to Lee, who began her project looking for a carbon support based on various highly porous plants and vegetables.
Her eureka moment occured when she realised that it could be applied as a catalyst, which was the bigger problem surrounding the function of current zinc-air batteries.
"I tried using apples, but the performance of apples as a catalyst wasn't as good," she says of her search for a conductive material, something that would ideally be porous with a large surface area to be used as a carbon support.
"The potential in which current was detected was really low in apples, so it wasn't as good as eggplant," she says, quite chuffed.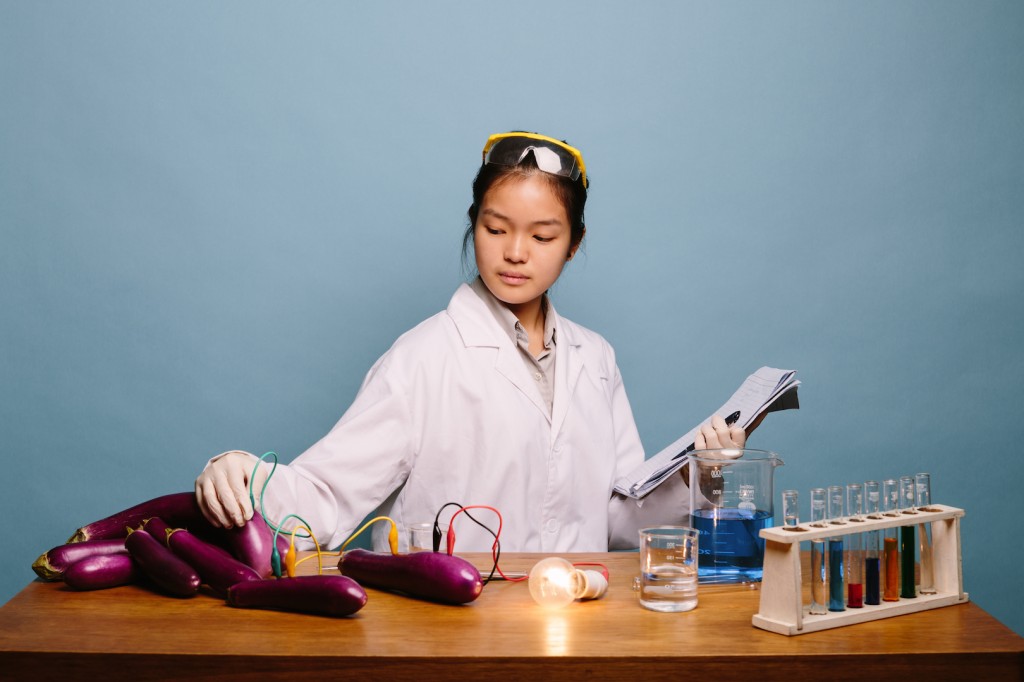 "My childhood was quite simple. I was one of those kids who stayed back and asked a lot of questions, and my friends would get annoyed with me because they had to wait for me."Shannon Lee
Lee's findings were submitted to a national science fair and later, submitted to Intel's ISEF, where Lee edged out some 1,700 young scientists from more than 70 countries, regions and territories to take a place in the top three in Los Angeles.
Among her peers in the top tier was 15-year-old Nathan Han, who took first place for developing a machine learning software tool to study mutations of a gene linked to breast cancer. Sharing her spot was Lennart Kleinwort, also 15, who developed a new mathematical tool for smartphones and tablets that brings more advanced capabilities to hand-held devices.
"The fair was overwhelming, I didn't expect to go this far. I was just doing it more for my interest in science and problem solving, not to be part of any fair," says Lee. "It was really cool being around so many people and seeing them do their inventions and to talk to them."
To have made it this far at her age was not without its fair share of sacrifices.
Lee had to give up her holidays and did the tests as part of her exams. She went to the lab every single day from morning till evening during her June and December holidays, till the security guard kicked her out of the lab on evenings she overstayed.
But it was no big deal for Lee, who professes to being that geek in class who's constantly asking questions, not to be annoying but rather, to learn from anyone she chats to no matter what they're talking about.
"My childhood was quite simple. I was one of those kids who stayed back and asked a lot of questions, and my friends would get annoyed with me because they had to wait for me," says Lee, who does contemporary dance and reads a lot when she's not working on her project or on regular school work.
She adds: "I feel that I really want to understand the way the world works.
"I always find that you learn a lot when you talk to people," says Lee, which is how her platinum-alternative came about when she had random chats with her mentor about plants and vegetables.
Lee hasn't had the time to celebrate. Her ISEF awards were followed by exams and now, Lee is looking to achieve her dream of contributing to a more sustainable and greener environment.
"Right now, the goal is to develop a research paper and conduct further rigorous testing. All I did was find the pieces needed, and I'm just at the preliminary stage to find out if I can develop it further," she says.
"I want to do something that is meaningful, that will have an impact on the people around me or the world, something that will contribute back to society."

– Additional videography by Joyce Ng