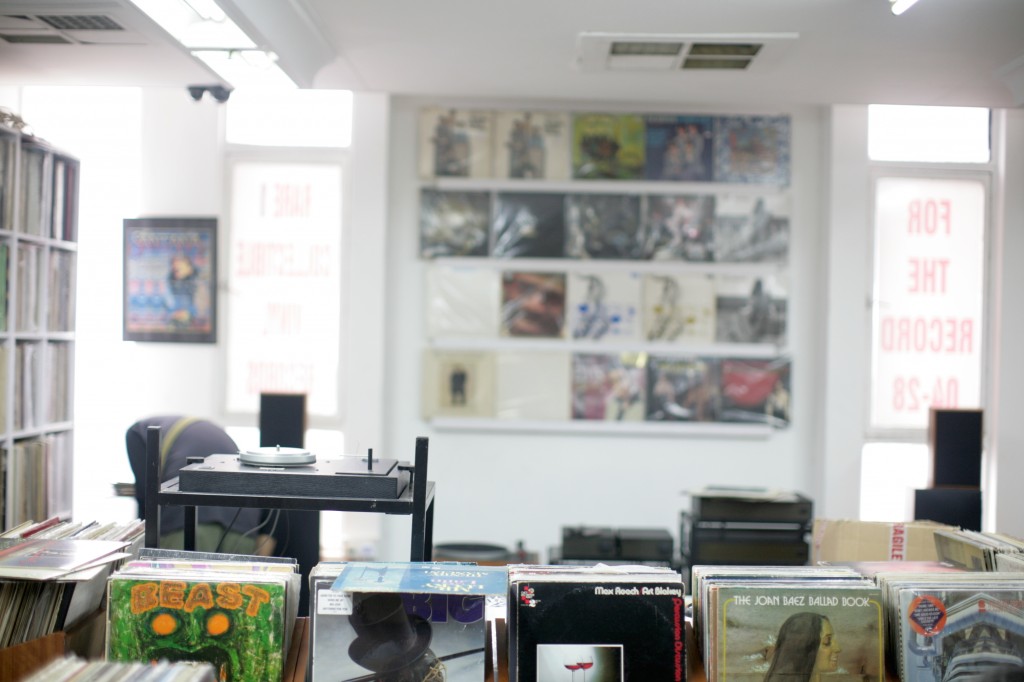 Nick Hornby's 1996 High Fidelity and its subsequent movie adaptation four years later, directed by Stephen Frears and starring John Cusack, became the bible and quotable text book for teens and young adults of the time. But it also glamourised and put on a pedestal the myth of the record store owner at a time when digital downloads were starting to kill the physical record store one by one.
Cool, grumpy, mysterious, eccentric, knowledgeable – that was the record store owner. What a dream it was for many Generation Xers to want to be Rob Flemming in their after-school part-time job. Many looked up to and wanted to emulate those cool record store dudes in Bangkok, KL or Singapore selling tapes, mixtapes, bootlegs and banned albums under the counter to worthy youths and those in the know.
So we hunted down one of the few remaining colourful record store owners to get some insight into the order of their music-filled lives.
R. Alagirisamy owns For The Record, an eight-year-old record store that sells vinyl in a small corner of Singapore's Peninsula Shopping Centre.
In our recent interview, the colourful and chatty owner spoke to us about his idiosyncrasies, like choosing who he wants to talk to and sell to.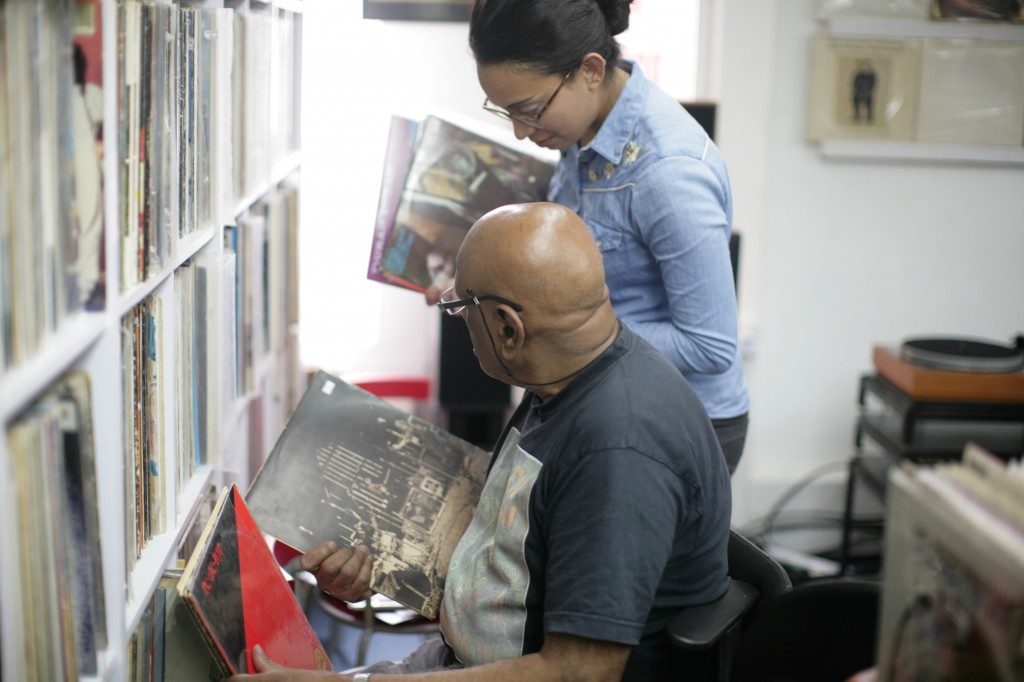 But with about 40,000 records in his personal and business collection, we were curious how his life revolves around music, how he arranges them and if he had any advice for the heartbroken when it comes to break-up songs.
How do you organise 40,000 records?
Generally at home, all rock albums are arranged in alphabetical order.
Then I arrange the rest by genre together – jazz, blues, the male solo artists, female artists, classical, audiophile, soundtracks. Within each one, they will be in alphabetical order.
People come in and ask for specific titles. Most of the albums are filed. I know where to find them. But I don't want to be too pedantic with the arranging. Collectors are one thing, but there are crate diggers who don't like order and they rather sift through albums themselves and be surprised.
What's the best break-up song?
(Laughing) If you want to wallow in self-pity, Leonard Cohen. Anything from Leonard Cohen.
Offhand, Born To Be Wild by Steppenwolf. Use that if you want to get out of your post-relationship funk.
Break-ups go through different phases and levels. Sometimes, if you want to get your mind off things, looking at the covers is simply enough.
Worst customer?
Generally, there are bargainers. But that's understandable. I don't mind simple bargaining. But the worst ones would be the speculative buyers. They buy because of hearsay but they have no idea about the history behind it or the music.
I have disdain.
How do you choose a record? And what do you look for in a record?
My philosophy when buying records if unsure is 'buy first, ask questions later'. It's always better to go home with a dud than to go back to the record store and find that what you actually should have gotten is gone.
But for the technical aspects, it's the three basics – engineer, artist, label. I will look at the musicians including the backing musicians, and I look at the label and the engineers on it. If you get these three correct, you'll know that 90 per cent of the record is good.
What would you have been if you weren't a record store owner?
I can't sing, I can't play guitar, but definitely I would have liked to have been a musician in a 60s British beat band.
Top albums?
Beatles – Rubber Soul
Beatles – Revolver
Beatles – Sgt. Pepper's Lonely Hearts Club Band
Bobby Bland – Dreamer
O.C. Smith – Hickery Holler Revisited
The Rolling Stones – Exile On Main Street