A wild rock-and-roller who dreamed of who hitting it big, Chavoret Jaruboon took a "respectable" job to support the family he loved, a job which would see him use a machine gun to shoot 55 people through the heart.
A film inspired by his life, The Last Executioner premiered in Bangkok a few days after entering competition at the Shanghai International Film Festival. The film's story of the unlikely executioner's struggle to reconcile his actions with his karma is the latest Thai film to register with critics.
In the film, Chavoret is portrayed by Vithaya Pansringarm, the actor who earned wide praise for his titular role (not kidding) in last year's Only God Forgives alongside Ryan Gosling.
In order to learn more about the film, Coconuts sat down with Vithaya and British-Thai director Tom Waller, who told us about the balance he sought to tell Chavoret's story.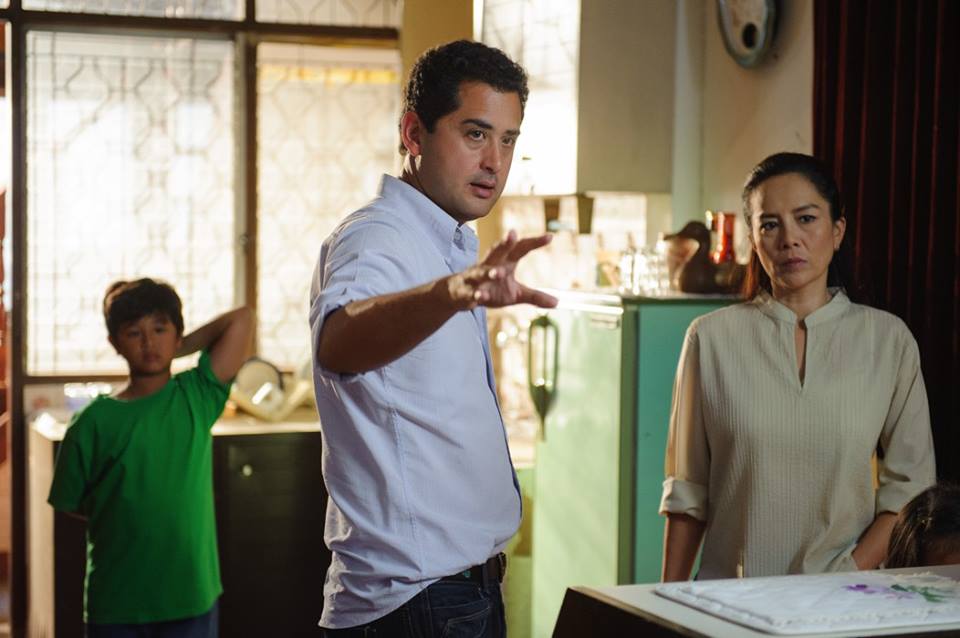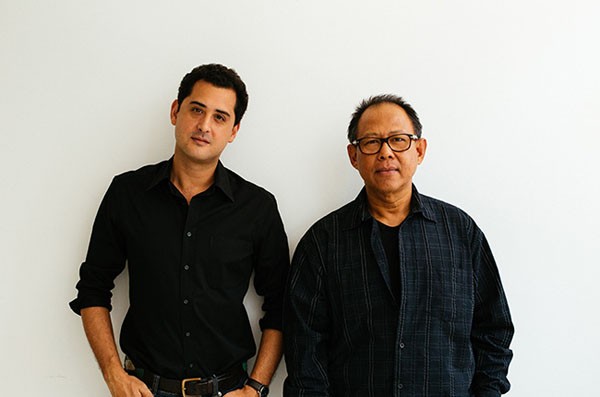 What led you to do "The Last Executioner'?"
Tom Waller: I was very interested in this subject, to explain the story of the last man who used a machine gun to execute people in a Bangkok prison. As you know already, the story is about Chavoret Jaruboon, a normal guy with responsibilities for his family but with an unusual job. For this reason, tensions appeared, especially with his wife Tew (Penpak Sirikul). When he was young, he dreamed of being a rock star like Elvis Presley. It's a real gap between his own fantasy and his reality, that's why it was an interesting project: the paradox of a man making his choices in a violent and closed world – the prison.
The story is about state executioner Chavoret Jaruboon. How did you do to get the information about him to make the film?
TW: When I decided to do the movie, I spent a lot of time talking with his widow, and the author of his biography, Don Linder, an American guy living in Thailand. He interviewed Chavoret in 2007. I found out his story when I read an article about Chavoret in 2012.
At a party that same year, I met Don Linder, and we decided to adapt this story for cinema. It took less than two years to realise The Last Executioner but nine months to write the script. We also did a lot of research. We were at the prison, visited the execution room and used the same machine gun in order to be as realistic as possible.
'Executioner' is the first biopic you've directed. What was it like telling Chavoret's story?
TW: It's definitely a different point of view. Firstly, it's a story of a real person. It means we have to respect him and his family. We have to also be very careful with the way we treat his story. For example, we thought a lot about the little details of his private life. Can we show that? Will the family agree? Those were the kind of questions I always asked to myself in order to respect Chavoret.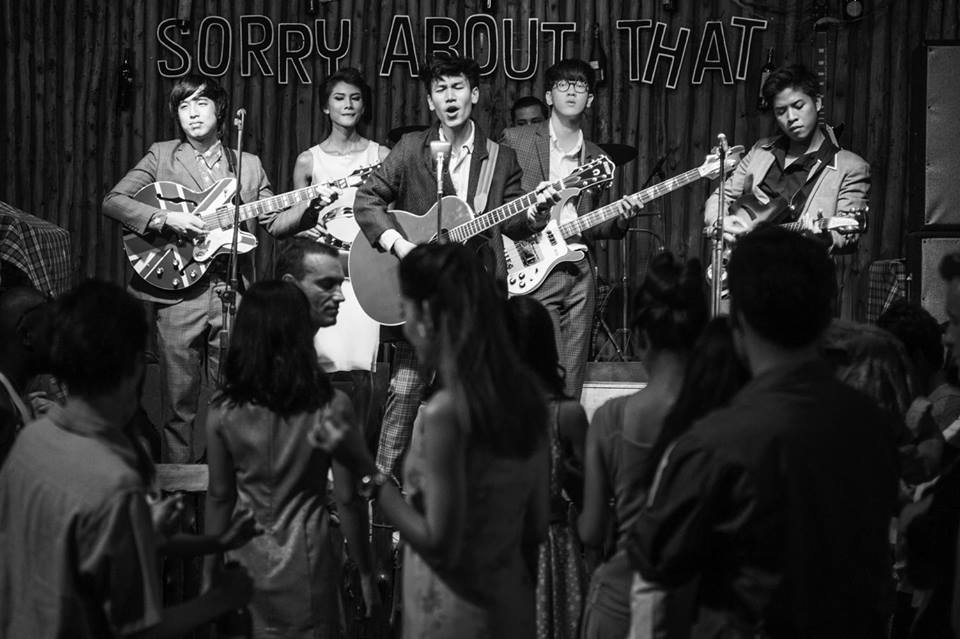 The movie's central question seems to be: How can you expect good karma when you spend your days executing people? Did you succeed in answering that?
TW: It's complicated to answer this question because it's a very subjective notion. Anyone can get another point of view from the movie. In 19 years, Chavoret executed 55 people. It's something difficult for him to do, as killing people generally doesn't provide good karma. Chavoret has to find a way to accept his role as the official executioner. Therefore he's in conflict between his morality and his duty. In The Last Executioner, we tried to show that anyone can be affected by killing people.
And what about the politics of the death penalty? Have you kept a neutral position due to the issue's sensitivity?
TW: I try to maintain my objectivity. I don't say in my movie the death penalty is right or wrong. The Last Executioner is more about how you can manage your life when death is all around you.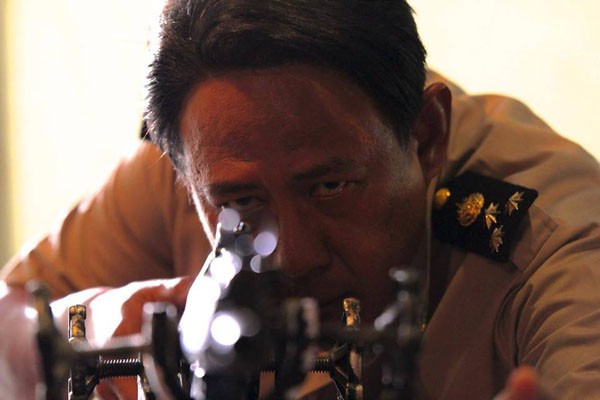 Why should people go see this film?
VP: In Thailand, most of the movies are always with pretty girls and handsome men, with a big advertising campaign and sponsors. It's very rare to do something about the life of someone, to produce a biopic. We needed to find a very interesting story, and The Last Executioner is it. An ordinary man with a extraordinary job. It's also a contemporary story from Thailand: How to deal with executing people when we are Buddhist? How can we get good karma? How my family can deal with that? How can a rock 'n' roll singer be an executioner? For those reasons the movie can attract people who want to see something different from Thailand – something more adult, more real.
When Tom explained to you the script, how quick were you to accept the role?
VP: Tom and I, we are very close because he was one of the first directors to trust me. I played a monk in his movie Mindfulness and Murder in 2011. Despite being 55, I've only been acting for four years. For this reason I will always be thankful to Tom. When he talked to me about the script, I said "yes" easily.
How did you approach the role of Chavoret Jaruboon?
VP: To be Chavoret, I had to meet his family to better understand this man, not just rely on the information Tom and Don gave to me. I have become very close to his daughter. It helped me to personify The Last Executioner. I realised he was very close to his family, he really cared about them. He was also very polite and peaceful when he talked to people. Thanks to all this information, I think I succeeded in interpreting Chavoret. Even his daughter told me, after she saw the movie, that I looked like her father.
The Last Executioner is more about how you can manage your life when death is all around you.Vithaya Pansringarm
Your best known role has been the all-powerful antagonist in Only God Forgives. Do you worry you'll always be cast as a Big Bad Guy?
VP: I'm not afraid because The Last Executioner is not a movie about a "bad guy", even if there is violence in the story. For me, The Last Executioner is a drama with a lot of questions raised about the way you decide to lead your life. The main question of the movie is not about who you are, but in what you believe. However I do like to play characters with strong personalities and a little touch of darkness.
As President of Thailand's Kendo Club, has that discipline informed your performance?
VP: It's a good question. Kendo is based on the Samurai philosophy, which means to serve people with a sense of duty. As for Chavoret, he had to serve his country to do his duty. In this film, when I used my energy, I used all the aspects of kendo to focus on my character and my environment, playing with the space and the camera, for example. Kendo helped me play my character very deeply, which will help immerse the audience in the movie.
The Last Executioner stars Vithaya Pansringarm, Penpak Sirikul, David Asavanond and Thanyarat Praditthaen. It opens in Bangkok's theatres on July 3.
This is an edited version of an interview that originally appeared in Coconuts.