Cities, in all its messiness, charm, chaos and calm – like people – undoubtedly have a strong influence on their inhabitants.
For the songwriters of Bangkok's Basement Tape, the Thai capital and the cities they visit around the world are a constant complement to their songwriting and DIY production process.
Since 2010, the quartet made an impression on the Thai indie-rock scene with their eponymous debut album, playing Thailand's Fat Festival and Big Mountain Music Festival, among others, and has supported international acts including Whitest Boy Alive, The Dodos and Tahiti 80.
In January 2014, Basement Tape released their second full-length album, Basement Tape II, with new Thai indie label, Colorcode Records.
The album, which was recorded with the current line-up of Ben Edwards and Tat Bunnag, both on vocals and guitar duties, Ki Nakpracha on bass and vocals, and Put Suksiriwan on drums, is a perfect synthesis of folk and road-trip featuring lyrics in Thai and English.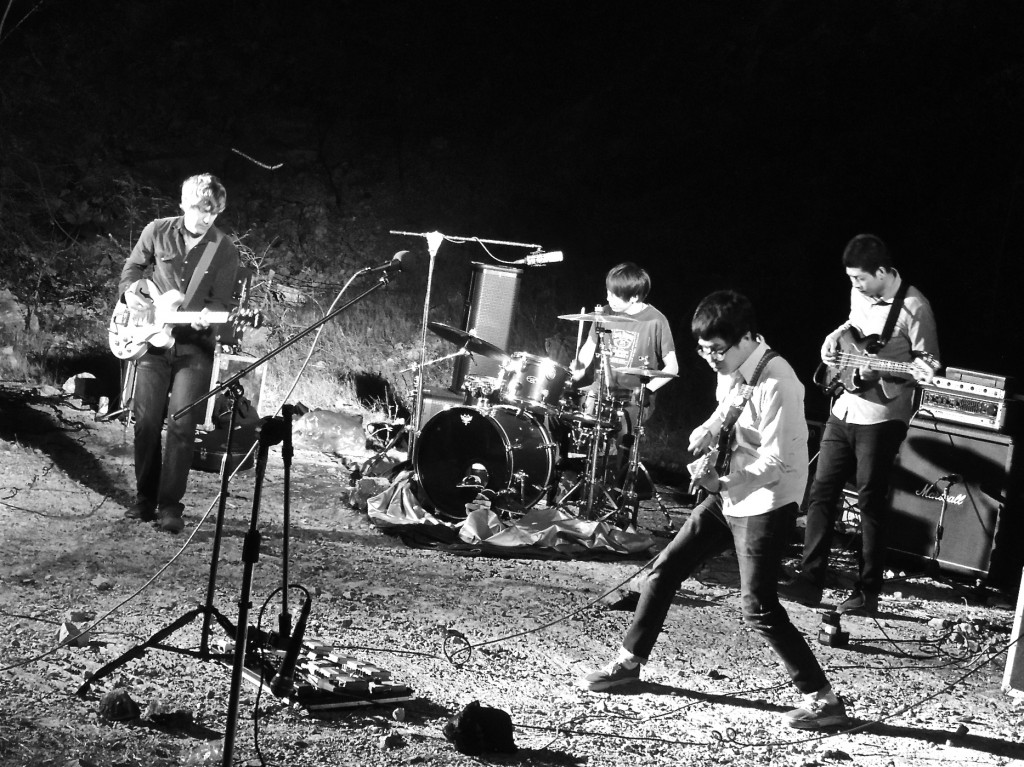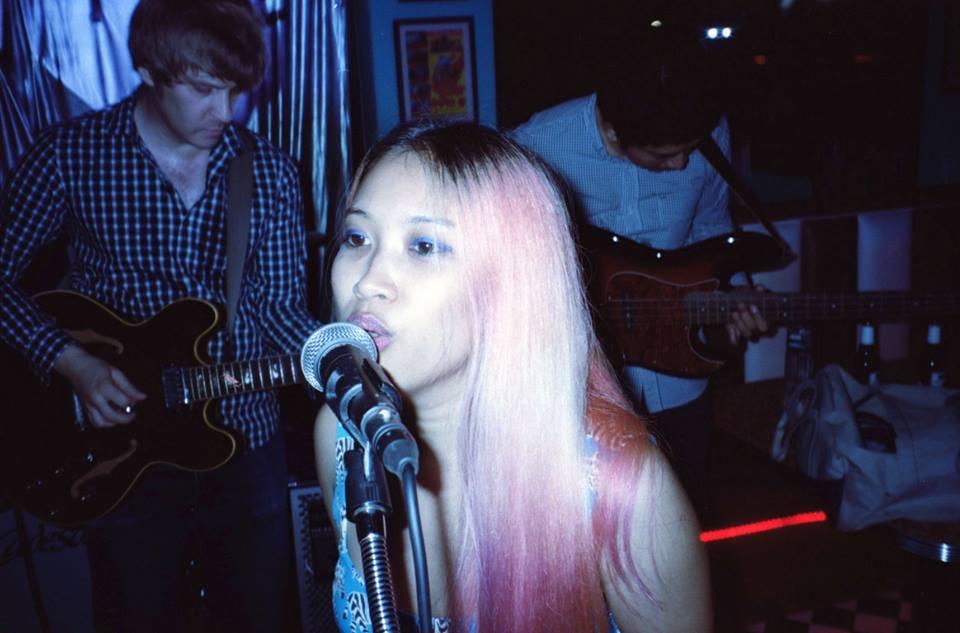 With II, the band progresses into a more refined territory, foregoing the retro recording processes of their previous albums. Their first two releases were recorded on cassette tape, a boon and a bane for the band. They claim to have done it not for the hipster effect, but rather, for an analogue sound they all espouse having grown up on 60s and 70s movies and bands like Sebadoh and The Clash.
"We wanted to record with analogue equipment, but there were very few studios in Thailand that still used tape."Ben Edwards
"So we used cheap cassette tape instead, which was fun but didn't completely capture the sound we wanted. For the latest album we recorded digitally because the tape machines we used broke, and it was a cheaper option (to record digitally). We found an engineer, Teddy Gaston from Flure, to work with and he helped us get a sound we wanted."
Where their first album gently signalled the band's entry into the Thai scene with folky quirk, II, while more refined, explodes on the get-go with with Gridlock – a Sonic Youth-like riff and Lee Ranaldo-esque straightness. Lamenting the weekend life on Bangkok streets with its traffic, the band takes a harder and louder approach to their repertoire.
II is plastered with anthemic intros, anticipatory drum build-ups, wonky guitar riffs and catchy harmonics, In The Universe being a case in point.
Be it in Thai or English vocals, Basement Tape's latest offering – drifting somewhere between Jesus And The Mary Chain's Darklands and Pavement's whimsical Brighten The Corners – is replete with that goodness of 90s shoe-gaze, yet bubbles with light and jolly hippy rock and flips the script with the catchy rawness of lo-fi 60s and 70s Thai funk.
II may seem like it's all over the place, but it's not. It's an awesome offering that truly captures the soul of Bangkok's creative rock scene, and it certainly makes us miss the scene and the people there.
Basement Tape's Ben and Tat took some time off their publishing life and tangles with cassette tapes to chat with Contented about II and their lives in the Thai capital.
How much of Bangkok's city life influences your songs, lyrics and sound?
Ben: Bangkok life influences my lyrics and music a lot. It's such a crazy, hectic city where there's always something happening, so it provides endless inspiration and ideas. I like to write about the world around me rather than my internal or personal life, and as an outsider in Thailand, I can probably see things from an unusual perspective. I also like to incorporate some of the chaos of the city into the general sound of the songs.
Tat: My songs are not necessarily influenced by living in Bangkok. I can find inspiration to write music wherever I go.
You espouse to having a punk culture when approaching your recordings and music. What are some of the equipment you guys put together to record?
Ben: Our first two releases were recorded at our friend's home studio using four-track and eight-track cassette machines. For the recent album, we did some recording at Tat's house using an old laptop computer with and one USB microphone plugged directly into it. We like that DYI approach and it costs nothing to record that way. However, we also wanted to record most of the songs for this album live as a band, so we went to another friend's home studio and recorded the bulk of the album live in two days (two sessions that were a couple of months apart).
Do you guys have other jobs in between practice and gigs?
Ben: Yes, we all have full-time day jobs.
Tat: Ben and I actually work in the press for the same publishing company. I write articles about music and film and Ben is a sub-editor. Our drummer Put runs his own live music venue and also a café.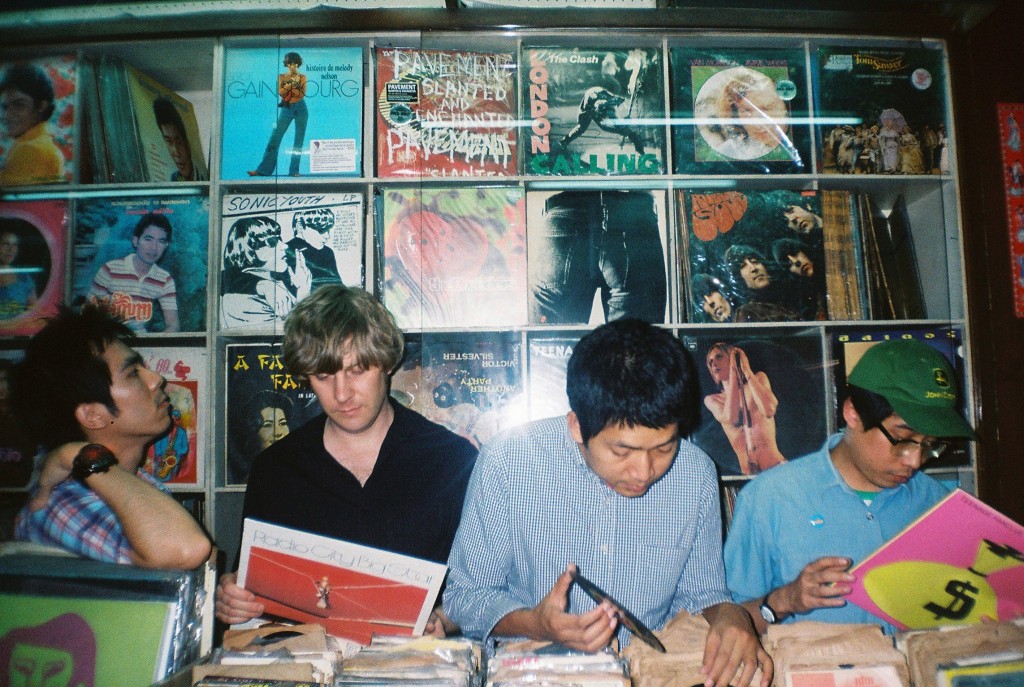 What are the plans now that II has been launched?
Ben: Hopefully play lots of gigs and sell enough CDs so that we will have enough money to release a vinyl version and record another album.
Tat: We seem to be doing a lot better since the new album came out. We've had more media attention, magazine interviews and TV show appearances. We'd love to go on tour and play outside of Bangkok sometime this year.
Lots of 60s and moog influences in your albums. What movies, books and sounds did you guys grow up on, in and out of Bangkok?
Ben: A lot of movies, books and music that I like come from 50s and 60s. I love cold war spy thrillers (novels and films), film noir and hard-boiled detective fiction (especially Raymond Chandler), as well as many Japanese and European films from the 60s and 70s. For music, I especially love raw soul and rock 'n' roll from the 50s and 60s, as well as the dirty, bluesy and noisy Australian bands I grew up seeing in Sydney like Beasts of Bourbon, Kim Salmon And The Surrealists, You Am I, and Hugo Race.
Tat: I grew up listening to a lot of 70s and 80s punk bands like Buzzcocks, The Clash, The Fall, The Replacements and Swell Maps. I'm also really into indie, noise and lo-fi stuff from the 80s and 90s, especially bands like Jesus and Mary Chain, Sonic Youth, Guided by Voices, Pavement, Sebadoh, Eric's Trip and many more.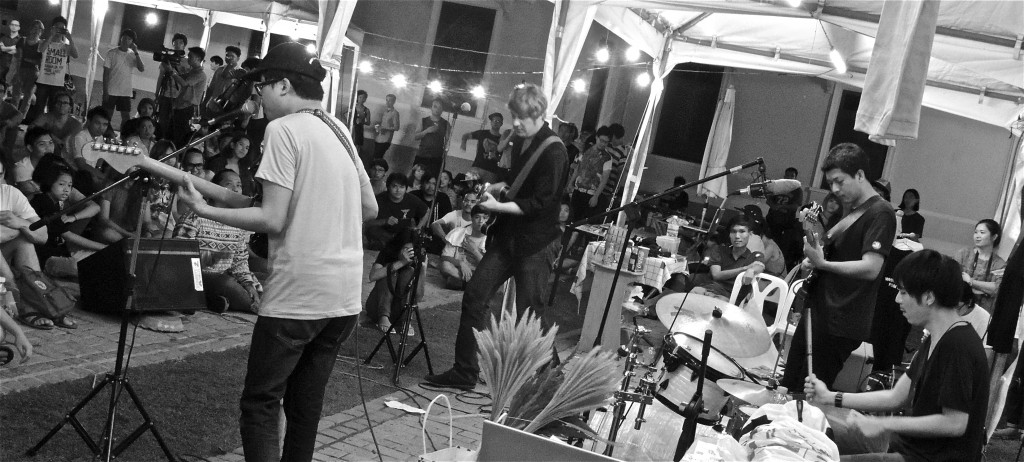 Correct me if I'm wrong, but in Thai music, people pay more attention to the lyrics more so than the sound. That's what I remember Yellow Fang telling me. If that's the case, what are your songs about or what helps the writing process of these lyrics and tracks?
Ben: Good lyrics are important and that it's good to avoid the usual clichés as much as possible. If you write about your experiences and environment from your own point of view, or from your own imagination, it should automatically come out as something original. For songwriting, it's always best if the music and lyrics complement each other in mood, feeling and so forth. Then the listener can focus on one or the other, or both, and still get the general idea of the song's meaning or intention.
Tat: I believe Basement Tape's focus is more on music more than lyrics. For me, lyrics usually come after I finish the music parts. Like Ben said, most of our lyrics are about atmosphere and environment from our own point of view. I personally don't mind love songs, but they should be smart!
Basement Tape II is available on CD at record stores throughout Thailand, online via the Colorcode Records website, and digitally via iTunes and Bandcamp.