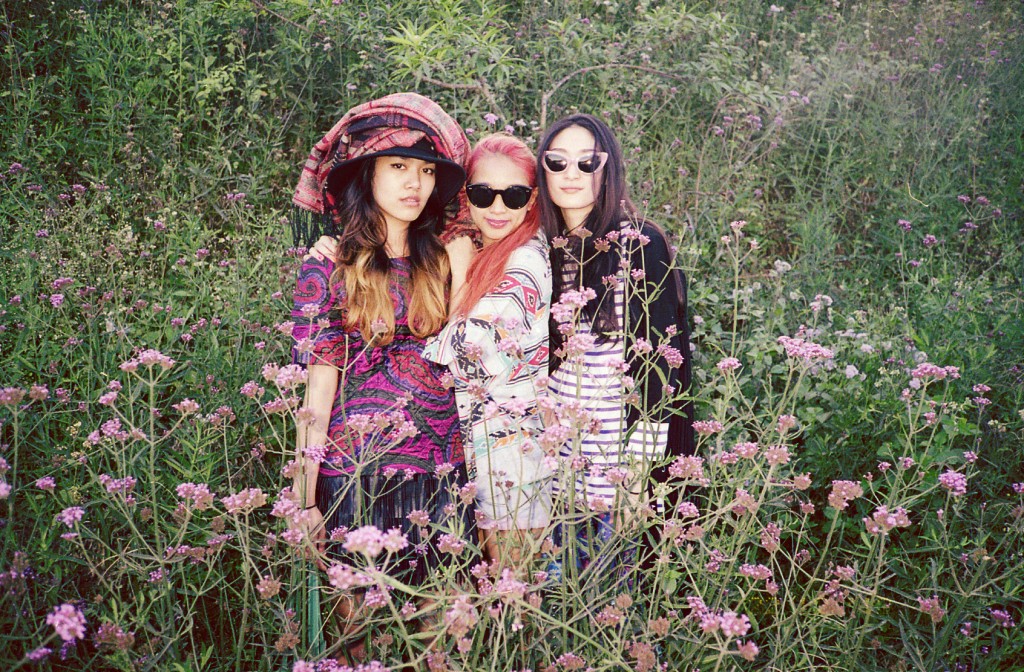 It's been years of bits and pieces. A few singles here, some gigs there, an EP here and a bunch of video clips there, all of which signalled Yellow Fang's patchy and not-quite-there presence in Bangkok's music scene. But what next?
Since last year's successful tour in Japan for Summer Sonic where they hit it off with a Japanese audience snapping up all the CDs the band took along to their gigs, guitarist-vocalist Pimporn Metchanun, bassist Piyamas Muenprasartdee and drummer Praewa Chirapravati Na Ayudhya of Yellow Fang have finally set out to sink their teeth and take a big grip of South-east Asia's indie rock scene with the launch of their debut LP, The Greatest.
Almost a tongue-in-cheek meta reference to their long-overdue album half made up of a collection of singles cut over the years, The Greatest also debuts five songs in an album mastered by Josh Bonati, who has worked with Wild Nothing and Asobi Seksu.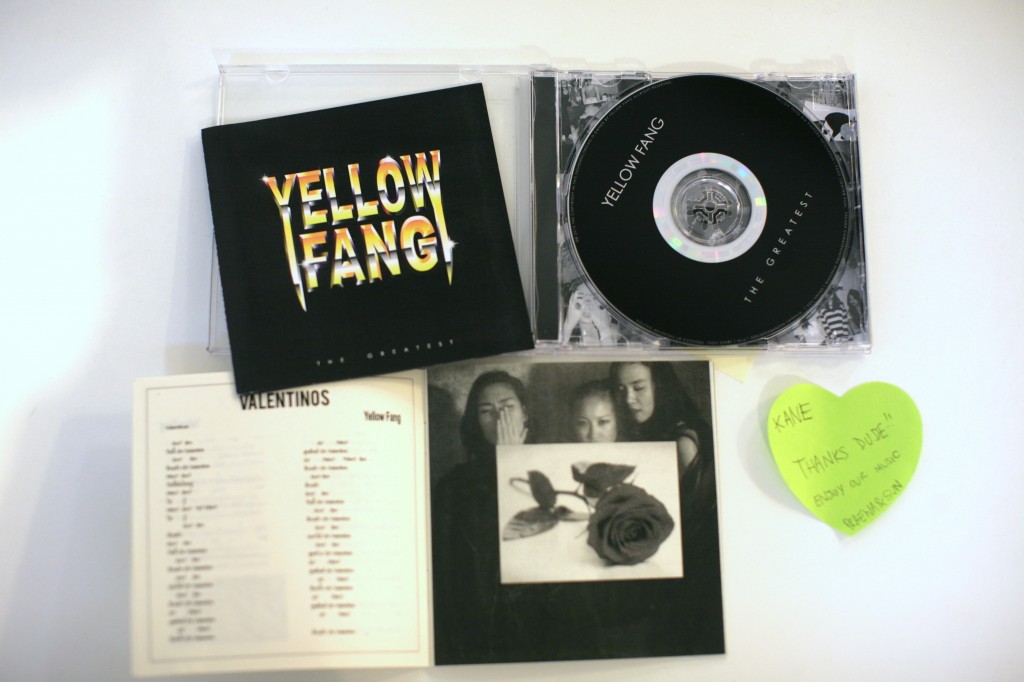 Within Bangkok, the girls, who work day jobs or run their own businesses, have amassed a rightful following in Thailand's small and burgeoning indie rock scene. And all this being a self-sufficient band without a label. Amid Thailand's collection of rock bands where lyrics take precedence over melody, there's a chance that Yellow Fang will still hit it with an international, non-Thai speaking audience. If you don't speak Thai, Yellow Fang insists they are still accessible.
Speaking to Daniel Robson of It Came From Japan's radio show for MTV Iggy as The Greatest was being mastered, Praewa said: "Most Thai people focus on lyrics. (But for our songs), you don't need to translate anything. It's good because it's worldwide. You don't need to understand it."
"What I love about Yellow Fang is the way they very naturally blend '90s alt-rock and shoegaze guitar sounds with poppy rhythm and Thai sensibility."Daniel Robson, who runs the podcast and music agency, It Came From Japan
Floaty, airy vocals are given bite with Pimporn's raw aggression on her travelling guitar rifts. Slower tracks are ethereal but have an edge with Praewa's and Piyamas' drumming and bass lines respectively. All in all, theres's bite behind the seemingly girly girls in the photos and music videos.
I love beginning the album with its four-hit combo of I Don't Know, Selfish (produced by Kings Of Convenience's Erland Oye who acted as the band's mentor), Unreal and Blanket. The tracks are altogether furious, calm, melodic and a hark back to 90s surf-punk and shoegaze bands, and they encapsulate the free-spirited scene the university mates were born out of and which they're helping mould within Bangkok's metropolis.
"Lo-fi" and "garage" they may be, but there is professional attention to Yellow Fang's instrumentals, production and harmonics. And all these put together are what gives Yellow Fang a unique space within a tried and tested South-east Asian indie sound where things pretty much sound very Best Coast.
According to ICFJ's Robson: "One minute I'm listening to My Bloody Valentine and the next it's Palmy! There's something whimsical and comforting about their melodies and harmonies, and something familiar about their guitar lines, a sort of dreamy quality that people seem to find irresistible.
"It would be great to see them build a fan base in other Asian markets like Japan, and to see a proper headline show here."
Over smokes and Kratingdaeng Vodka when I caught Yellow Fang's gig at Bangkok's Harmonica bar in 2012, a gig where the girls still sounded tight though rough around the edges amid the faulty amps and wiring, Praewa spoke of the band's hope to play more gigs in neighbouring Asian countries like Singapore – countries where she and the band want to connect with a wider audience and other Asian bands.
With the release of The Greatest, that wish might just come true once the album makes its rounds.
Yellow Fang's LP, The Greatest, is out now and can be purchased on iTunes.