If you're above the age of 21 and male by gender, military service in Thailand becomes unavoidable.
There, it involves a long, gruelling lottery process from morning to night going through medical checks, paperwork and rubbing shoulders with hundreds of other topless males.
Speakers announce your fate loudly just seconds after you draw from a ballot box. Getting a black card grants exemption, while a red would result in two years of mandatory enlistment.
For transgenders in Thailand, draft day can be an overwhelming experience as their gender is scrutinised for the record and for others, it's a chance for them to turn up and serve the nation.
But only till recently has the process become a little more straightforward for Thailand's transgender community turning up at base camp to hear their fate. According to Jetsada Taesombat of the Thai Transgender Alliance, when a transgender participated in drafts of past, they were singled out and labelled as suffering from mental disorders or psychosis. The status would then go on their records, affecting their chances at school or job applications.
A fight to change the law by advocates of gender rights managed in 2012 to have Thailand's courts remove the label and instead, changed the language to "gender does not match sex at birth".
"For a transgender to enter the military, they (the government) should review their policies and understand that there are no rules and regulations in place to accommodate transgender individuals," Jetsada says.
Documenting the experience of transgenders and conscription is Josh Kim, a film director and producer who follows Bell and Nookie, two transgenders, on their second stint at draft day enrolment in his short documentary aptly named, Draft Day.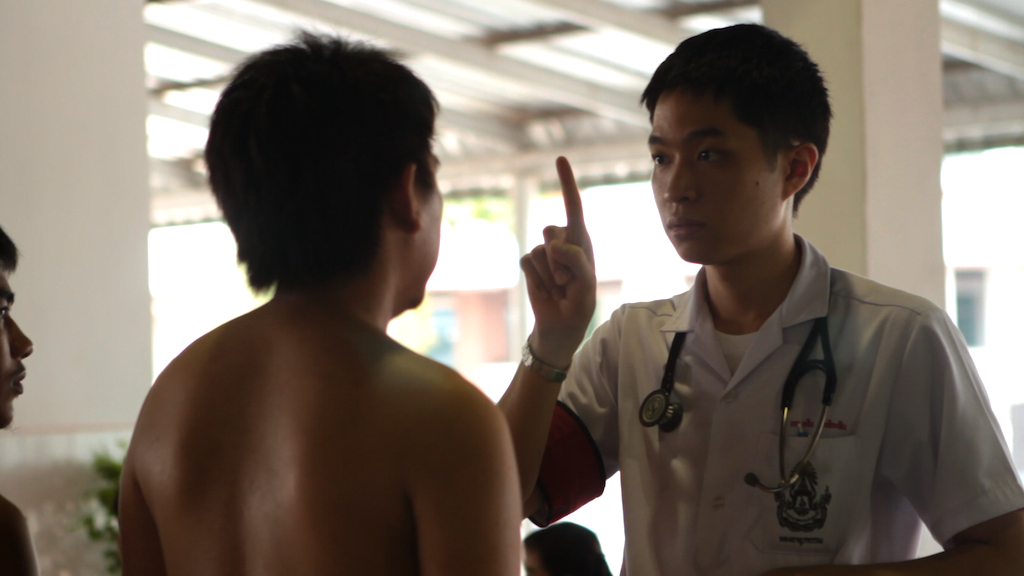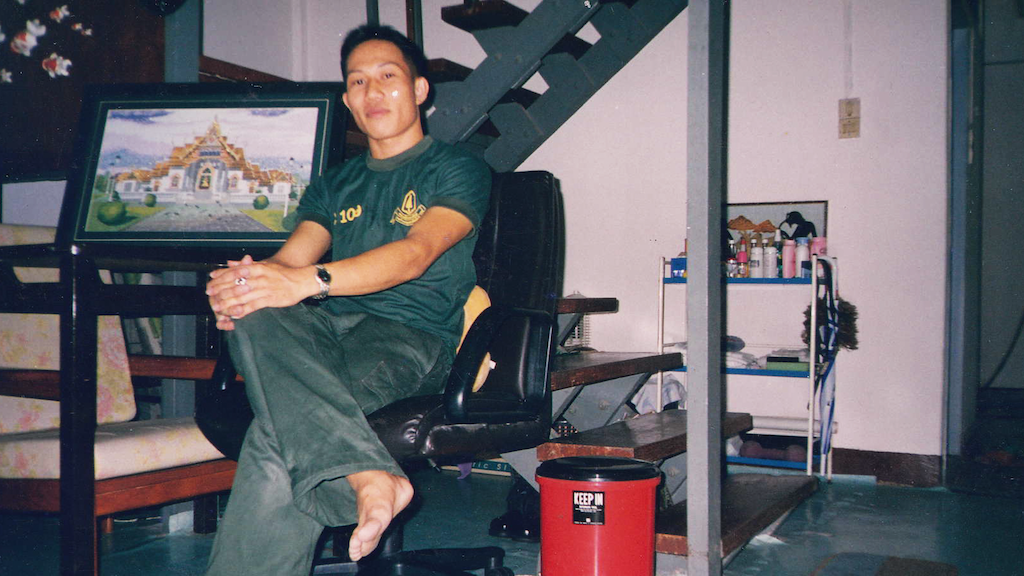 Having read about the draft lottery in a book of short stories called Sightseeing, by Rattawut Lapcharoensap, Josh's curiosity was aided by another local producer and the Thai Transgender Alliance to secure permission from the Thai military to film draft day, where hundreds of men and girls like Bell and Nookie gathered to have their sentence delivered.
"I remember that being one long taxi ride. I was by myself and had a lot of time to think. I kept asking myself, 'why I was doing this.'"Josh Kim on his way to meet the girls for the first time.
It was only a week prior to draft day that he found the girls.
"I do have some transgender friends, but not any who were 21 years old and about to go up for the draft and who were also willing to be filmed," he says.
"The morning of the draft, we stopped by a truck stop for breakfast. It was 4am and people were still trying to wake up. The girls, however, were chatty and full of energy. They were making jokes and being loud. I was self-conscious for a moment and was afraid that the truckers would give us looks.
"When I looked over, however, the older men were smiling and laughing along with the girls. At that moment, I felt it possible that everyone in the world could react to the girls the same way these old Thai truckers in the middle of nowhere did."
Throughout filming, the filmmaker, who started his career in production at NPR and later at CNN in Hong Kong, learnt a lot about how generally accepting Thailand's community and military are of the girls.
"I was surprised to see how accepting people were towards the girls, especially those in the military. The laws have changed only recently and when I interviewed the army officers, they strongly supported transgender rights. One officer explained that he saw these girls as if they were his own younger sisters and he felt quite protective of them," says Kim.
Going against gender binaries and sexual categories, Draft Day embraces the fluidity of sexualities and recognises how policies are slowly shifting and responding to suit a more inclusive society.
Kim is currently in the midst of filming his full-length feature film version of Draft Day.
Watch the short documentary below that has since been nominated and awarded at various film festivals around the world.
You can also find out more about Josh Kim and his works here.