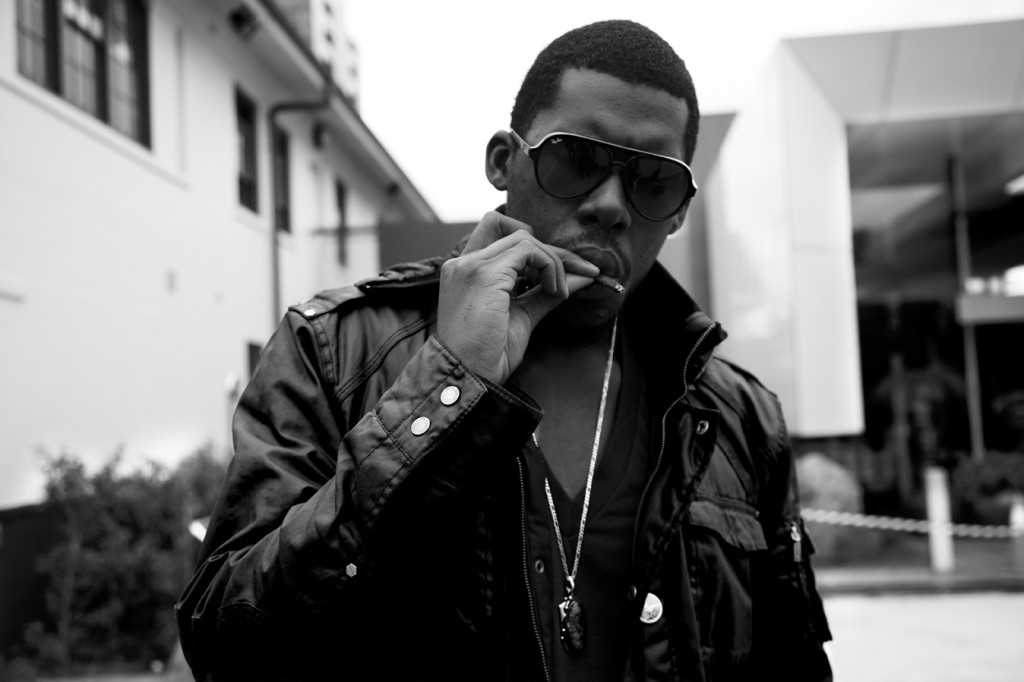 Renée Stamatis is one of those photographers who works hard, perfects her craft, traverses the corporate and artistic side of her profession with ease, is adaptable with a variety of photo treatments and is just a genuinely nice person, until her stubborn, curly Macedonian hair goes astray.
The Melbourne-based photographer and music lover, who graduated with a BA in Fine Art Photography at the Royal Melbourne Institute of Technology, divides her time between her professional arts practice and commercial photography, but it is her personal projects she quietly goes about that attracted Contented magazine.
Without fuss or fanfare since 2008, the 33-year-old has been documenting Australian and international music artists who tour Australia and New Zealand.
She gets access to their private moments in and out of hotel rooms, strikes up conversation in that genuinely friendly style of hers and is privy to the artist's intimate space before and after each gig or concert.
Her photos are not so much an "acquisition" of a photo where many photographers fulfil their objective, pack up and move on to their next assignment. Rather, her photos reflect authentic exchanges between two people – Stamatis manages to patiently break down the barrier between artist and photographer for some rare candid moments and real conversation.
Each photo contains a story and in this fortnightly Q&A series where Stamatis has shared her work with us, we present the first of her artist portraits – the shy and very private Los Angeles producer, Flying Lotus.
What was going on in this very moment between you and Steven?
The moment I took this photo, I was convincing him of the benefits of having me with my camera in his face 24/7 on his tour of Australia and New Zealand. A cheeky exchange of me asking for what I want, and him giving it to me.
What was he doing there?
This was shot in Canberra, outside of our hotel, part way through his Australia and New Zealand tour for his album, Cosmogramma. It was a live show feat Thundercat on bass, Ronald Bruner on drums. And The Gaslamp Killer was also part of this tour.
Was this before or after his concert?
This was the morning after the show, waiting for our ride to head to the airport.
What did you guys talk about?
I think I was saying, "Imagine when you're old and 80-something, you'll be able to look back and see yourself at 20-something. These photos will be like tour photos of all the greats that have come before you, and your children and grandchildren will love you for them!"
Was the barrier easy to break down with your subject?
Yes, I've known Steve since 2007, so being on tour was comfortable and easy. There are boundaries you must respect, I think, especially when you have a big camera in someone's personal space. He is a very private man and he savours his down time just as much as he loves to throw an amazing party, so for me, it's a matter of reading the situation and knowing time and place, pushing a little, but not too much too be obtrusive.
Why this photo out of all the rest?
Because of our conversation I think. He understood what I was trying to communicate, and allowed me to do what I needed to do. He is present in the photo, looking at me, at the viewer, allowing us to see him.
More of Renee Stamatis' work with artists can be viewed here.
Renee is currently working on a portrait series examining the psyche through constructed identity, to be exhibited in late 2014.